Professional of rolls and sushi shows how to use the
Include Russian subtitles
Japanese chef Naomichi Yasuda explains that the most important component of land - it is rice. Despite the fact that all the focus on fish, fish in sushi is secondary.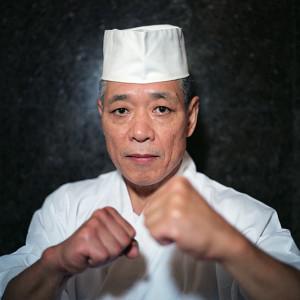 chief also said that the best sushi bars and restaurants can have their own original recipes for soy sauce, ginger and even wasabi.
Yasuda our eyes makes a few rolls, and explains the rules: eating sushi hands - OK, and what's more, you should do it. Mix the soy sauce with ginger should not be.
Ginger should be eaten separately (at least from the point of view of the chef). A piece of ginger will add some zest to the land and prepare your taste buds for the next dish from the menu.
More Chef shows how to use chopsticks to turn the roll to the side, take it, and then dip into the sauce so that the fish got there, but not the whole roll. And remember: it is not necessary to shake the roll.
Once again, briefly:
Take the rolls hands.
Do not mix the ginger and sushi, also mix the ginger and soy sauce. Because ginger - a "detergent" for your palate, you want to use only in the intervals between meals.
Do not shake off the soy sauce with the land.
via factroom.ru