He will not try you ponravitsya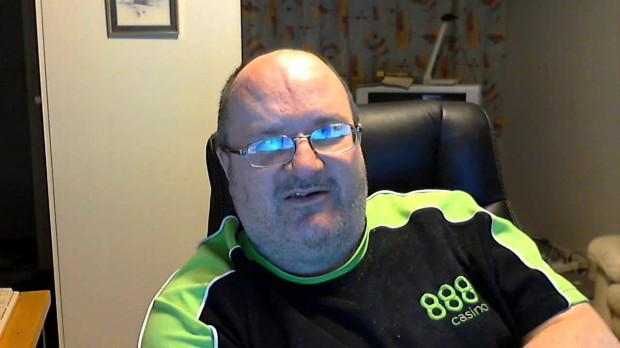 blogger Ari Kivikangas literally puts his whole life on display - they each lived minute broadcast via webcam. But other bloggers are trying to come up with something to entertain the audience, and Ari nothing does. Nothing at all: no effort to seem interesting. That is why in his Ustream channel to be signed by more and more people - they are attracted by the naturalness.
Ari aka Kibermen declares that he online 24/7, except in rare cases when treated for epilepsy, or spending time with his girlfriend. And the rest of Ari takes everything that makes - get "The Truman Show," in real life. Spectators find it fascinating, especially because Ari obviously do not care what others think about him.
«I started four years ago. I'm stuck at home for three months. Time I was full, but there was nothing. I'm epileptic, unemployed, so I am always at home. And I'm online 24/7 ».

blockquote>


According to Ari, it is unique because of its honesty. He tells the audience about yourself and your life all:



«I always tell the truth. I lose nothing, because I have such a life that has nothing to lose. People laugh at me, so I feel like pouring streams of shit on me ».

blockquote> Ari does not like the other videos where people talk about themselves if they do not the truth:



«Most people just joking all the time on the camera and nothing else».

blockquote>


Now Ari 125 regular viewers and more than 500 fans on Facebook. He claims that his life is in front of everybody not changed him as a person. Surprisingly, but the Ari feels sociable guy:



«I'm an open person, and I like it. I am always online: at Facebook, chat rooms and so on. I also have a private chat ».

blockquote> More Ari spends a lot of time watching documentaries on YouTube. His favorite of Mark Zuckerberg: Ari admits that Zuckerberg one of his heroes:



«He is a programmer and good at what he does. The fact that he made of his social network - really cool and useful. He is so rich, and I'm so poor ».

blockquote> You can tell that this hobby - a waste of time, but that it was saved in February Ari life. He stayed alone in the house, and he became ill. Fortunately, someone was watching them online, and called an ambulance, which arrived a few minutes later and began to do Ari artificial respiration.



«This is a fact. If I do not shoot camera, I'd have died - so the doctor said. And I want to say thank you to those who call for help ».

blockquote>

via factroom.ru