A native of New Zealand and engineer Daniel Gray went to Edmonton, Canada, to spend with his girlfriend and her parents for five weeks. Imagine his surprise when his future wife's mother invited him to realize this extravagant, but very original Projects. It all started with the fact that resourceful woman has gathered a lot of packets of milk. She knew exactly what would happen something extraordinary!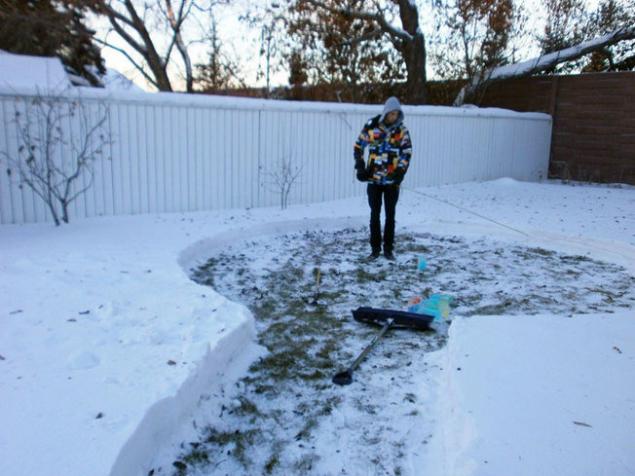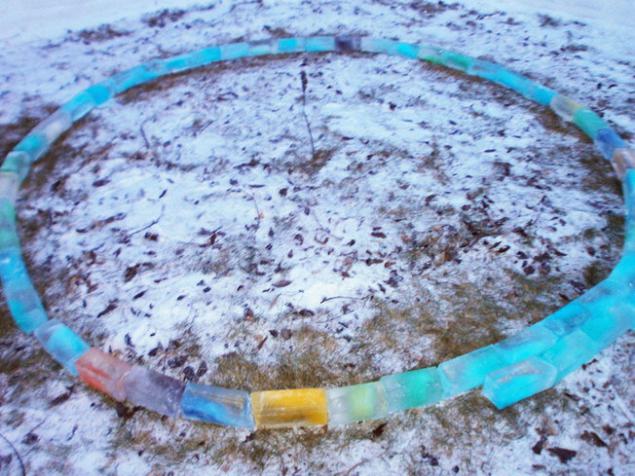 After collecting a few hundred boxes, merry Canadians filled each of them with water and food coloring. Bricks have turned all colors of the rainbow.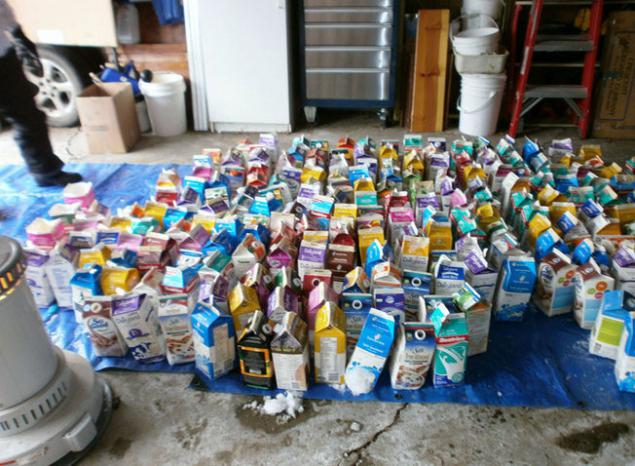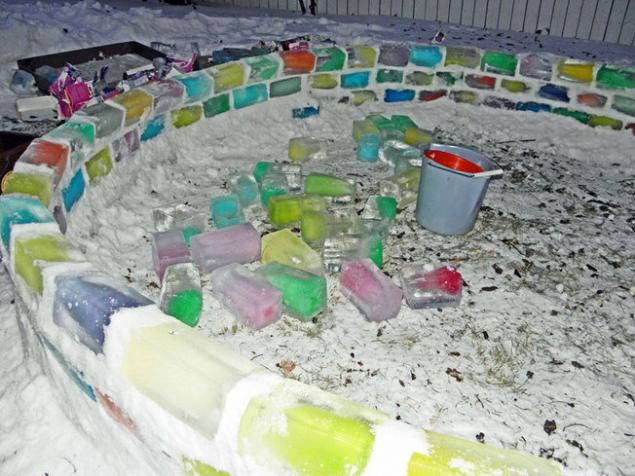 The process of constructing a needle in the back yard swept engineer. He tried to do everything carefully, as if the building a real home.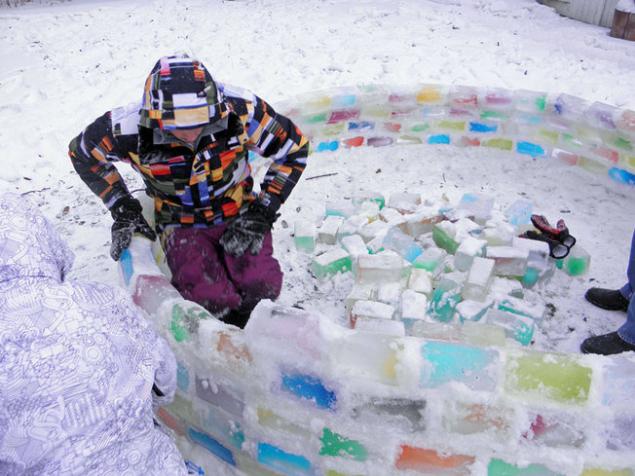 As a solution, Daniel used "snegobeton" - a simple mixture of snow and water. On the creation of the needle took 150 hours and 500 blocks of ice.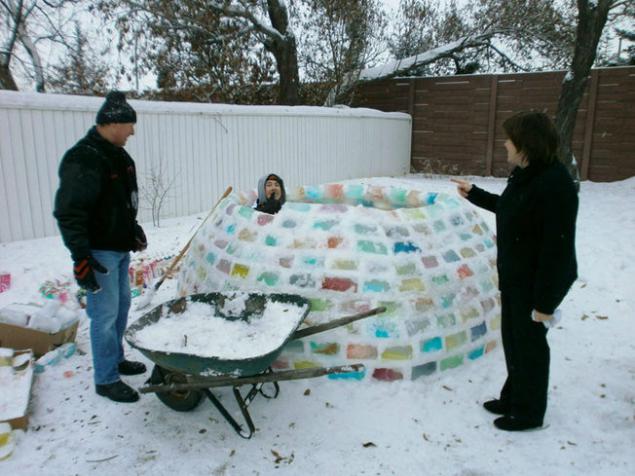 Frost hit, bricks scrapie among themselves, and was such a beauty!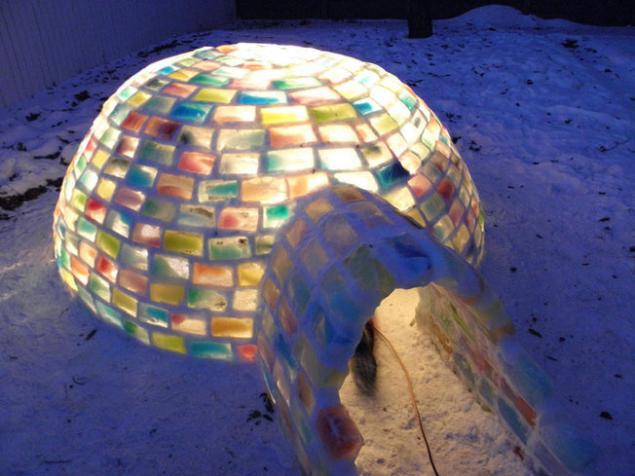 Very romantic. Mother of the girl is an expert in how to entertain young couple. All the neighbors came running to enjoy this wonderful building ...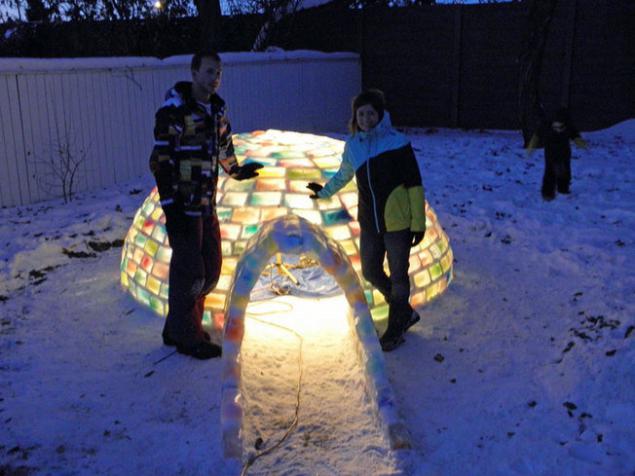 It's great to get out of the house and see this evening! Tale reality.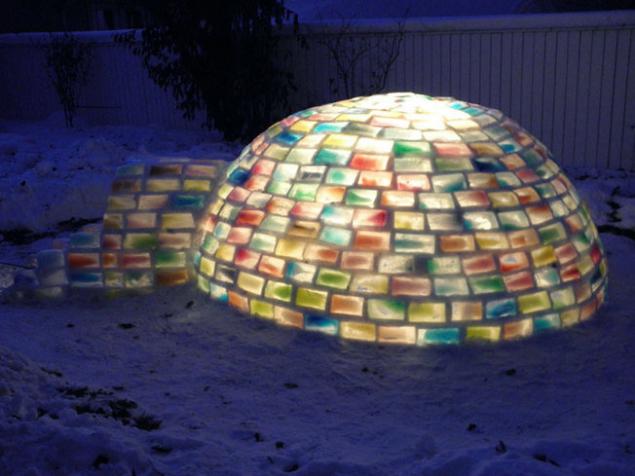 If you admired the idea - to show her friends. Romance will leave nobody indifferent.
via takprosto cc