Most obedient children from time to time so be sure to check whether parents — to disobey? The main type check is a test of the stability of the child's parents before the attack, when the child suddenly ceases to obey and actively insist on their desires. Baby throws parents a challenge! If one were to show a child's weakness — the child understands that the parents can be replayed. And start using it.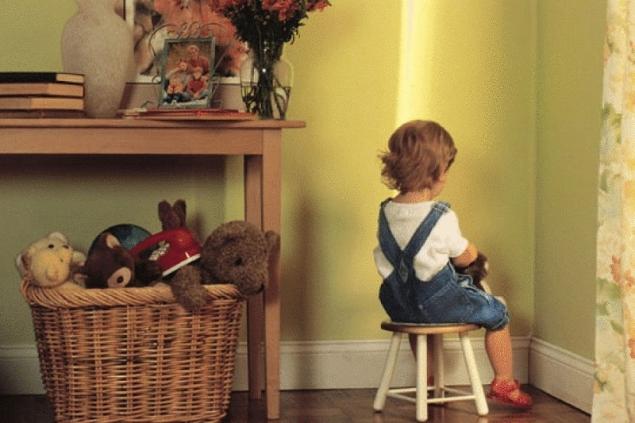 John. Dobson writes: "I once had to talk to the mother of a very unruly thirteen-year-old boy, referred with contempt to the slightest hint of parental authority. He didn't come home till two o'clock in the morning and pointedly ignored any demands from the mother. Assuming that this problem has arisen not today, I asked the woman to tell you how it all began. She remembered it quite clearly. Her son was not yet three years old when one day, putting him to bed, she got a slap in the face.
She explained to him how important it is not to spit in mom's face, but her speech was interrupted by another slap. This woman was convinced that all disagreements should be solved through negotiations in a spirit of love and understanding. So she wiped her face and began his speech again — and again got a well-aimed charge of saliva. Experiencing growing confusion, she shook him, but not enough to ward off another slap.
She had to do? Its philosophy did not offer her a decent answer to this mind-boggling challenge. Finally she ran out in despair from the room, and fired after him the slap of a small winner landed in slamming the door. Mother lost the fight and the son won. Woman with pain and frustration told me that since she's never managed to win over son!"
Every child once decides to check of parents on durability.
If the parents of this battle lost, the child will be at war with them all his life.None of the parents do not want to engage in heavy fighting with my own children, but, in fact, difficult fights only happen at the parents that the situation is "launched", which conceded were minor challenges with the child. The first test of the child — only sample, the child throws challenges your parents are still uncertain, and there parents to be firm not hard. Do it!
Danilo 1 year, usually parents easy to listen to. This time he climbed on the sofa, reached for the picture hanging on the wall, and looks at his mom. "Daniel, come here!" — is not. Rocked the picture and looks at his mom — what will be the reaction? "Daniel, the picture can not touch it. Come here, they'll punish you" — Continuing to look at mom, rocked a picture again: what will happen? Mother quietly put Daniel in the corner for five minutes, he defiantly cried. Then I calmed down, mother called him, explained again that a picture can not touch it. Although it's not that Daniel didn't know: this time he was checking what would happen if the mother does not listen?
If the parents won the first battle with the child, then they will have good relations for many years.
On the other hand, sometimes anxious parents see calling a child where it does not. When a child throws you in the face "Mom, I hate you!", it may not mean anything, and just "shot" of the child (How dare you! I hear no more!") here before. Most often the child is just angry and doesn't know how love expressing my feelings in a civilized manner: you need not be angry at the child and calmly learn how to solve such problems.
"I see that you're mad at me. It's not terrible, and the legs sink if you want to, so the angry feelings come out faster. But you know the procedure: first, remove their toys, watch TV only after that. Can I help you?"
The battle with the children lose the parents, who themselves seem to be kids and used to play helplessness.
"My daughter, she's four, she turns on the TV after I turned it off. I did not say that, she cries and shows her that she can't hear anything!" — dear mother, if you can't handle a child, cope at least with the TV: pull out of it and take the power cord (or other item) you are quite capable. And no need to say anything: the conversation you will begin only after the daughter to calm down and stop crying. It is the ABC that knows (or should know) every child from two to three years of age: "While you're crying, I can't understand you. If you want me about something to ask, you need to stop crying and tell me everything is calm, I understand you".
When it is possible and hard slap. Once. Once hard slap at the age of three or four years and then fifteen years, just to be friends with the smart kid — better than to spoil the child in childhood and to swear with him the ensuing years. Parental authority is strengthened when in a situation the test of a child parental resilience parents show reasonable hardness. If the parents are decent, the parents do not need to quarrel, no need to rebel against them. Good parents can agree, and demand from parents what you want is impossible. To teach children!
Parents often underestimate what impression is made on children talking with them, "grown-up". Try it! At least five year old daughter scream "If you are, I will take you!" you can calmly explain: "I understand you, but you will not succeed. The fact that we're your parents and we have a civic duty to take care of you. And you have to listen to us. Want to invite other seniors and will explain how to behave as a daughter?". Such meditation is much more effective than yelling and screaming.
But what if time has already been lost, and a number of us has been growing for some arrogant teenager? Moms usually give in, dad decide such questions easier but also often afraid to remind the child about the rights of parents and duties of children. Fear not, it is useful and necessary. Alternatively, introduce him to the legal side of things, write him a letter...
Dear child!
The relationship between parents and children are governed by samanya code. In accordance with article 63 Rights and obligations of parents in the upbringing and education of children" -
1). Parents have the right and obligation to raise their children. Parents are responsible for the upbringing and development of their children. They are obliged to care about health, physical, mental, spiritual and moral development of their children.
Not a question, whether we like it or not: we, the parents, are obliged to do it.
2). Parents must ensure their children receive basic General education and to create conditions for obtaining secondary (complete) General education.
Translation: parents are responsible for ensuring that their children go to school and there is normally studied. If the parents fail to do so, they are called to the guardianship and deprived of parental rights.
Also, in accordance with the law, parents are obliged to maintain their minor children, give them everything they need for their healthy life and development. But buying kids things that they will brag to their peers, the responsibility of the parents not included. Also, the right to entertainment themselves with the games the child no. How and when to include our children — we decide, the parents, thinking about the family and about the future of our children — the future, to whom we owe our children to prepare. Parents do not have to buy toys to the child to amuse him.
All that the parents bought for the baby, remains the property of the parents. Children all of these things are in the mode of safekeeping and use them on those conditions, which they have formulated the parent. If children enjoy their things or toys is wrong, the parents pick them up. Behave bad — the computer and the phone will lose.
And yet, our dear child. Please note: in accordance with the legislation of the Russian Federation your parents have no duty to serve your desires, cook you Breakfast, when you can do it by yourself, and no obligations to buy you what you want: a computer, new phone, etc., that have already all your friends. They can do it, if you behave with dignity.
Understand, it is necessary to discuss only one time in my life! Dear parents, if you are strong and successful people (at least at work), show their fighting skills at home: you're doing it for the kids! If the son and the daughter-the teenager refuses to obey, you always have every right to calmly (or not calmly) say, "Son, I understand you correctly, you don't want to be a member of our family, listen to your parents? We actually have antisacerdotal of the Russian Federation. I am obliged to take care of you..." You can interrupt, "don't care about me, I'm an adult!" In response, calmly explain to her not quite adult child's legal situation:
"No, you're wrong, you're still not an adult. You will have the rights of an adult when you're 18 and you'll start to earn to itself to provide. If you refuse to obey their parents and do not want to be a member of our family, I suggest tomorrow to go to DCFS, we draw you to the orphanage-boarding school, and you're going to live there. And while we're scrapping the computer and that seems to prevent you to think well. If you do not want to live in the good, will live in the bad: it is necessary to you? There is another suggestion: if you want physically violent, it is better to call the police and warn about their intentions, otherwise it will have to do. Maybe solve a question peacefully, you'll switch off the computer and sit down for the lessons?"
If the child knows you, your words are worth something and over the years in his mind, the mind is still there, he'll hear you. And all will be well!  
источник:.psychologos.ru
Source: /users/1077