To a child growing up harmonious man, he must develop in all directions. It is very important from an early age to develop irrepressible children's imagination, because it is a very good effect on the ability of a small person to acquire new knowledge, learn new actions. Now many modern toys developing creativity in children. But best of all toys developing creative interior! Especially - such a lovely bed of a steam locomotive. The boys are very happy about this hilarious piece of furniture, and the girls too. How can this not like?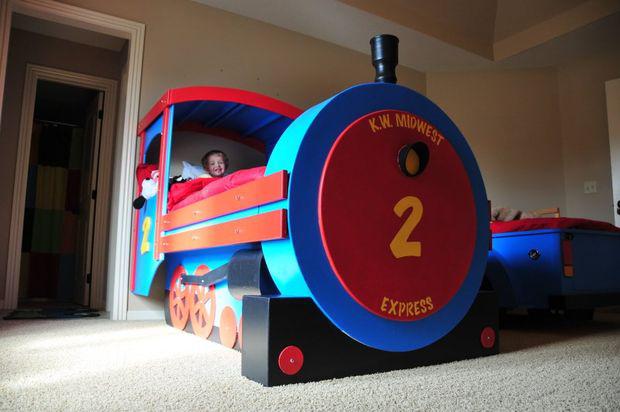 1. Basis cots
Make a wooden frame is quite simple. Using brackets, nails and glue easily connect you to the basics of the bed.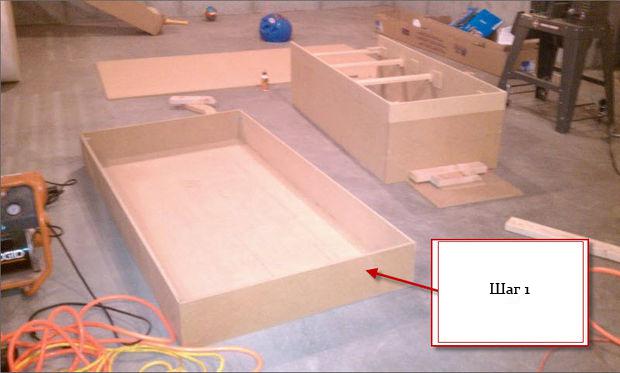 2. The round part
It is important to carry out correct measurements. The diameter of the circle should be the same size as the broad side of the bed bases. To round out the two equal parts, put them together with bolts first, then circle engrave - will be perfect.




3. Frame
To bed was solid, place the stick across the forming frame. Securely fasten them.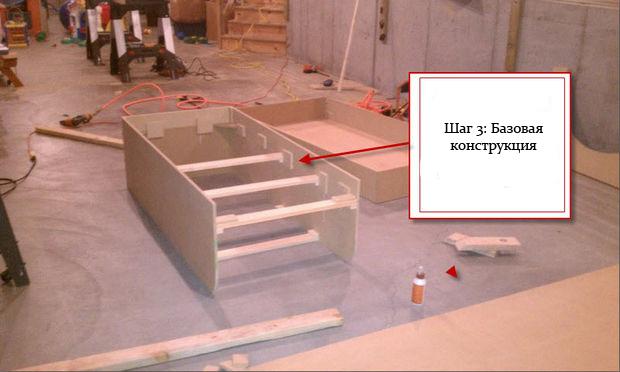 4. The connection parts
Scrapie of the crib together using bolts. The picture shows the attachment points.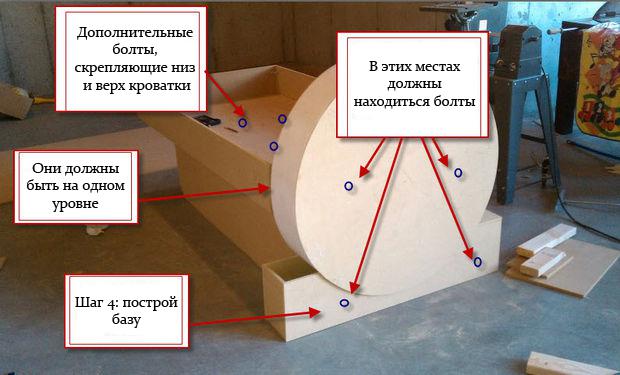 5. Attach windows
In order not to miscalculate the size and location of windows, engrave these details first from cardboard. If turned out well - do the same from the tree and put them bolted to the sides of the bed.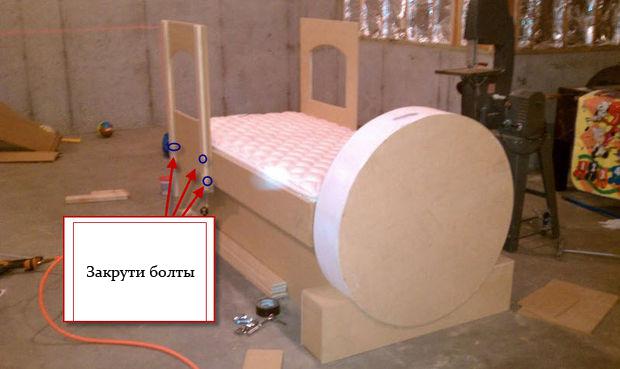 6. Roof
When the windows are ready to attach the roof is no problem.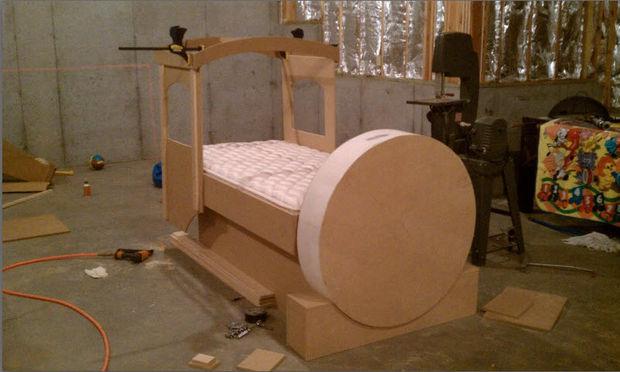 7. Work with bolt
The child is not injured on protruding parts bolts srezh them and grind.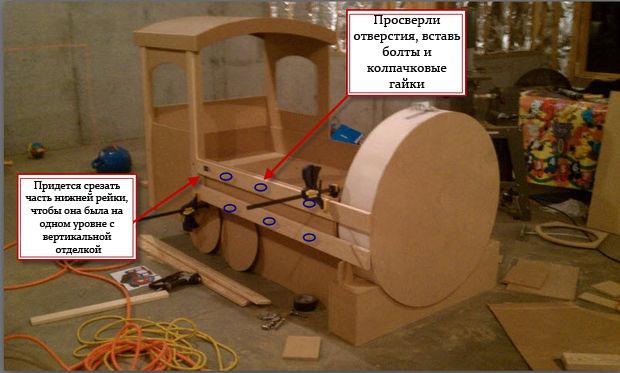 8. The rear wall
Time to attach the rear wall of the small boards.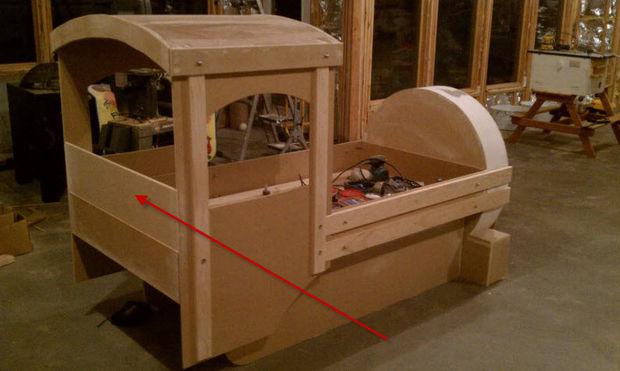 9. Artistic elements
At the end of work on small details that serve as decorative elements.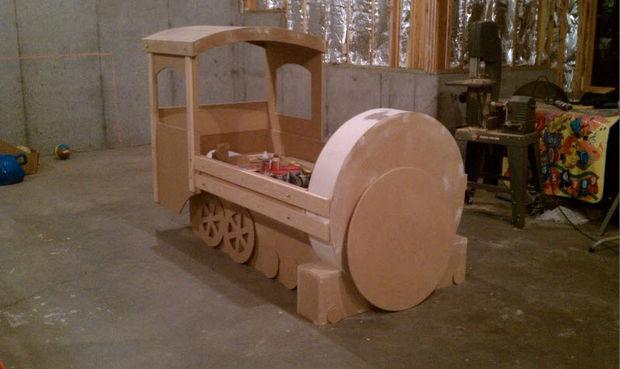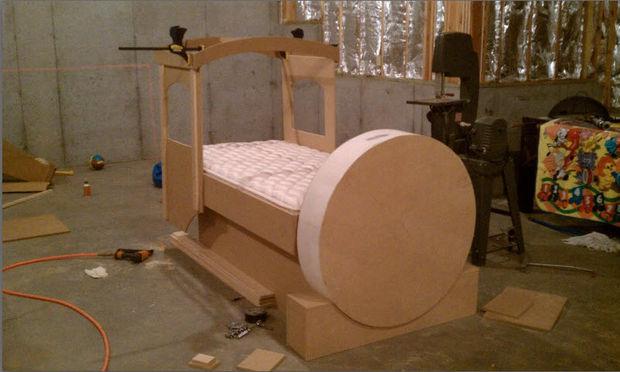 10. Paint
Acrylic water-based paint is recommended for children's furniture, it is absolutely harmless, odorless. It remains to decorate a miracle - train ...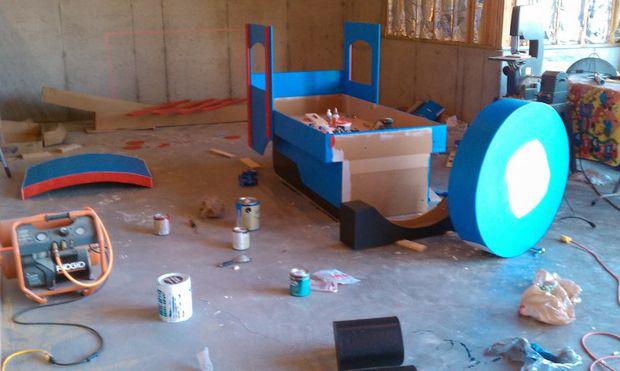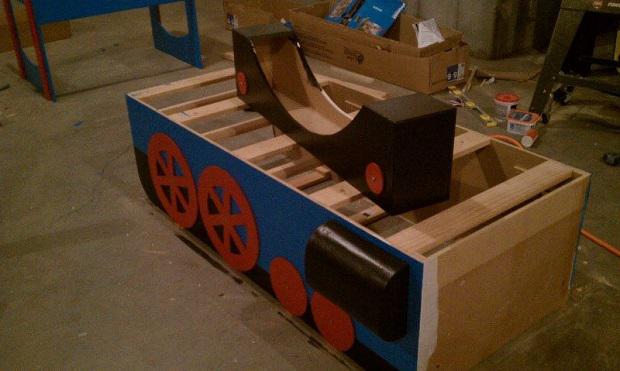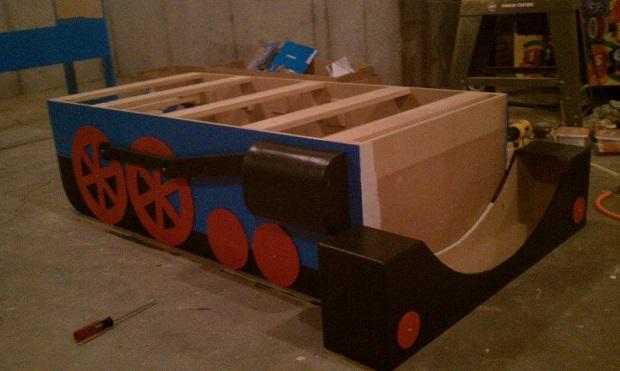 11. Delight!
The child overjoyed, this bed - the ultimate dream. It can sleep and seeing the fabulous dreams and simulated heart's content. And it looks like that all the guests-friends will be jealous!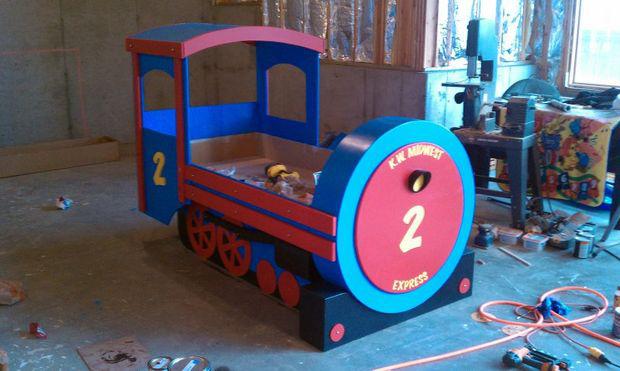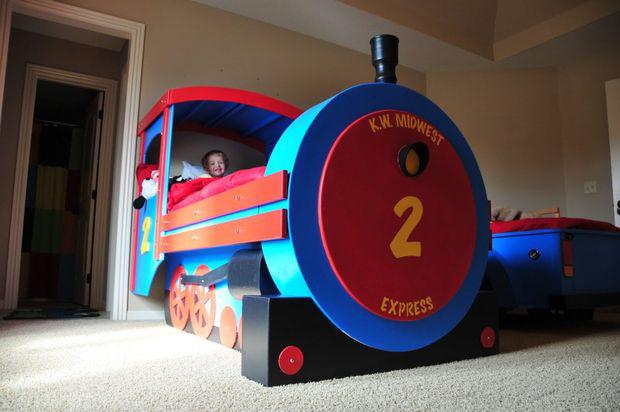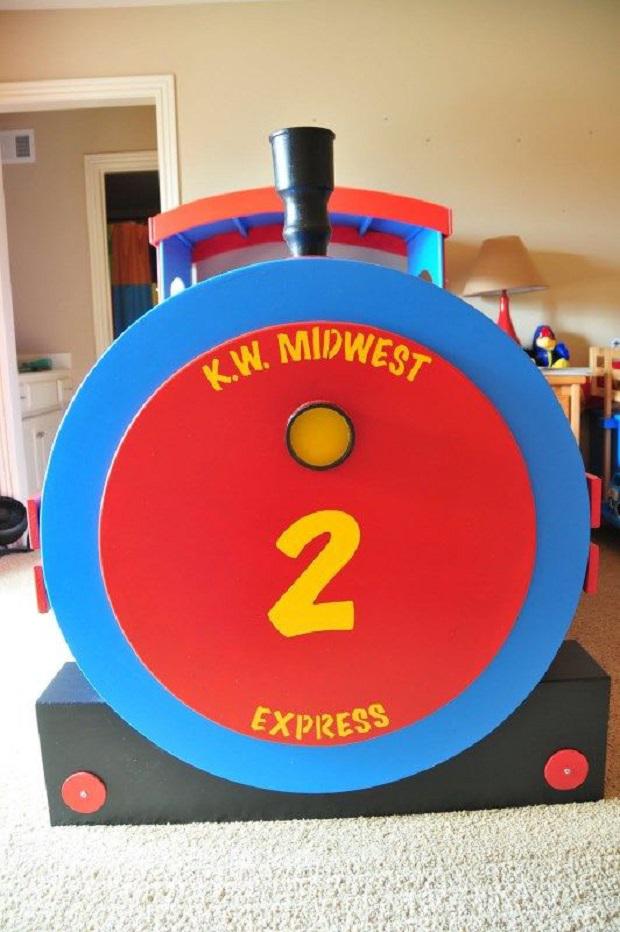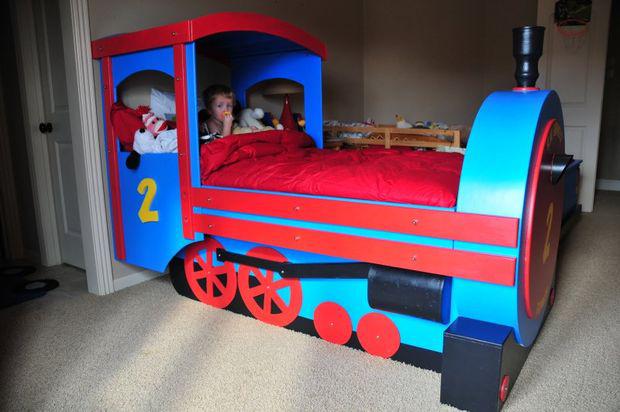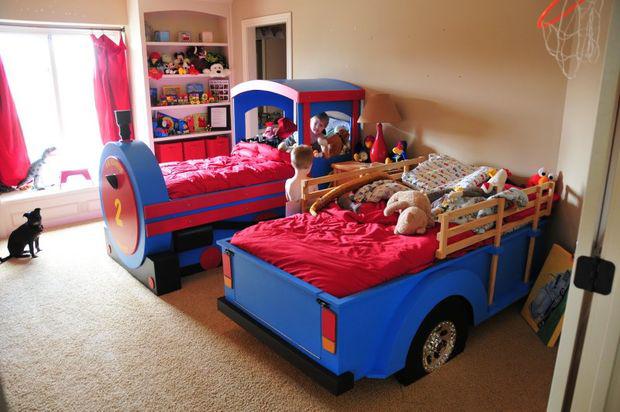 In order to make such a wonderful bed, do not need to be a carpenter. It should be a desire to please your child's patience and accuracy. This bed is a family pride and local landmark. For the sake of positive emotions close people should try!

Share this article with your friends on the unusual crib. Give your child your love and put it into beautiful things!

via takprosto cc