Steam locomotives are now exotic. Except for a small number of museums and sightseeing, historic trains and more of them can not be found anywhere else. They were replaced by more powerful, economical engines.
But in the history of railways, perhaps, no other type of locomotives, so spectacular and beautiful.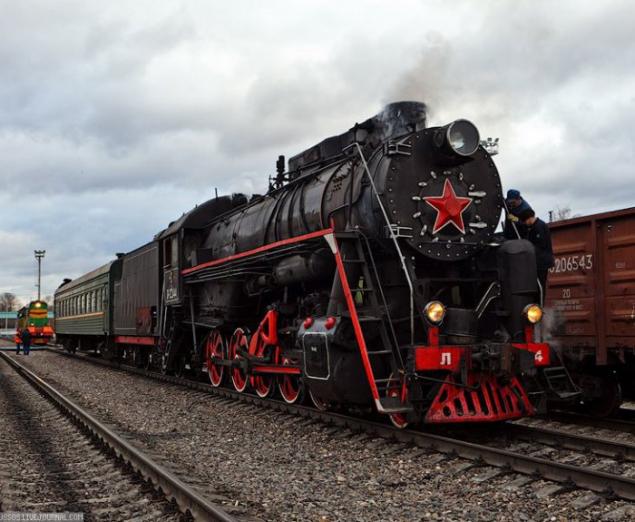 Writes Russos
In November, I took a walk around the small ring at the railway locomotive L-2344. Early in the morning I arrived at the Kiev railway station, where the landing-stage stood fallow our locomotive. Naturally, he was surrounded by a crowd of photographers with DSLRs, compacts and phones. It was very difficult to take pictures, so people do not fall into the frame.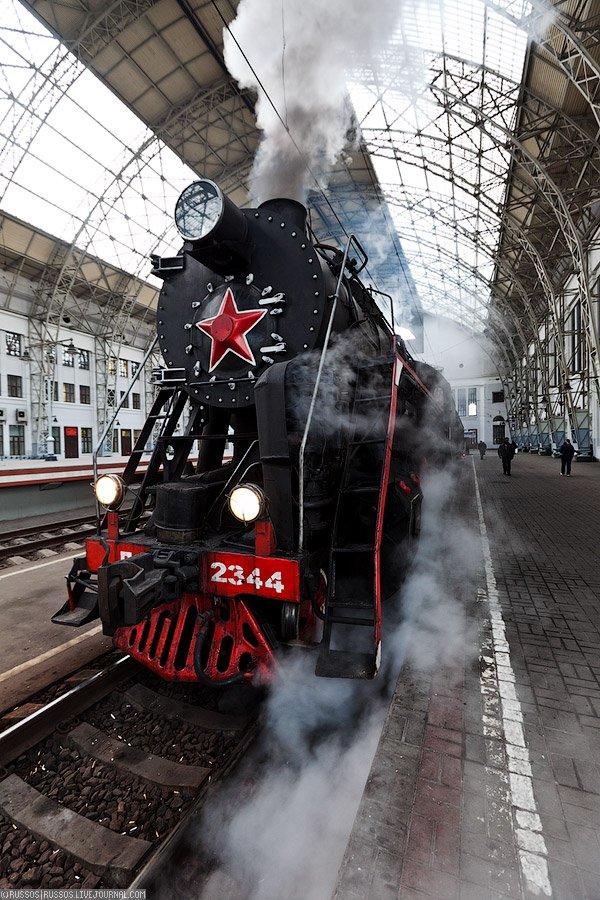 FAQ:
A steam locomotive - Soviet mainline freight locomotive, developed at the end of the Second World War under the leadership of an outstanding designer LS Lebedyansky and are available from 1945 to 1955. He is one of the best Soviet locomotives and mass. Among the railroad and railway fans of steam locomotives L stuck the nickname "Lebedyanki" and "Swan».
By locomotive was hooked just one car: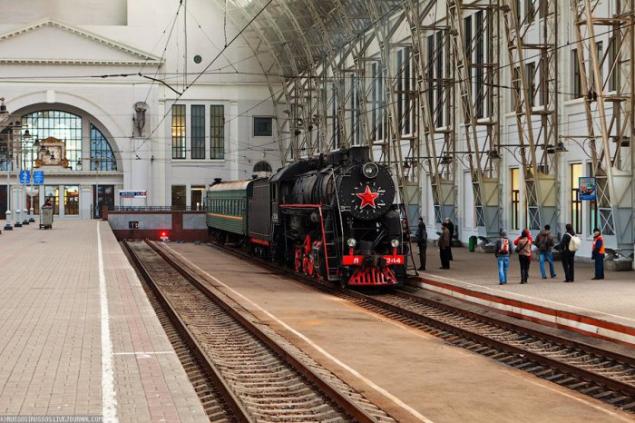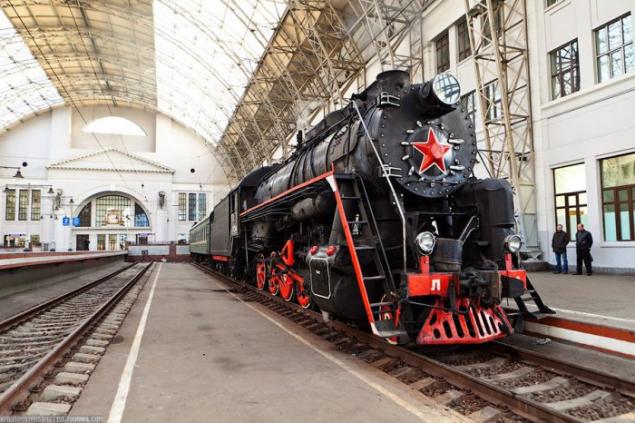 Steam locomotive L-2344: