The working day for most of us takes about 8 hours. It turns out that we spend a third of our lives at work. For good health and mood, we need to eat, it is very important to take care of their health.
.cc invites you to take note 5 healthy and tasty dishes that you can take with you to work. They have become an excellent alternative to boring porridge and cutlets with beets.

1. Cutlets Cabbage

Ingredients:

1 medium head of cabbage; 1 egg; 1 tbsp. l. oil; 3 tbsp. l. flour; salt and pepper (to taste); 1 h. liter. seasoning for vegetable dishes; 1 onion; sour cream, vegetables and herbs to feed.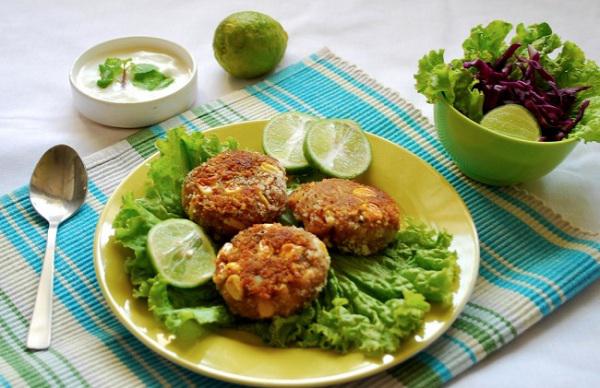 How to prepare:
1. Finely we shall cut cabbage and sprinkle a pinch of salt. Leave cabbage in 12-15 minutes.
2. Chop the onion. Then add it, herbs, pepper and egg in cabbage juice which is empty. Mix well. Then add the flour and stir again.
3. Preheat a frying pan with oil. On low heat fry the patties until a light golden color, forming their 2 tablespoons.
4. Serve with salad greens or fresh vegetables with sour cream. < 2. Pumpkin pancakes

Ingredients:


2 tbsp. grated pumpkin; 1/4 Art. chopped parsley leaves; 1 sprout green onions; 1/4 Art. grated cheese; 1/2 Art. whole wheat flour; 1 egg; salt and pepper (to taste); 2 tbsp. l. olive oil; 1 h. liter. liquid honey.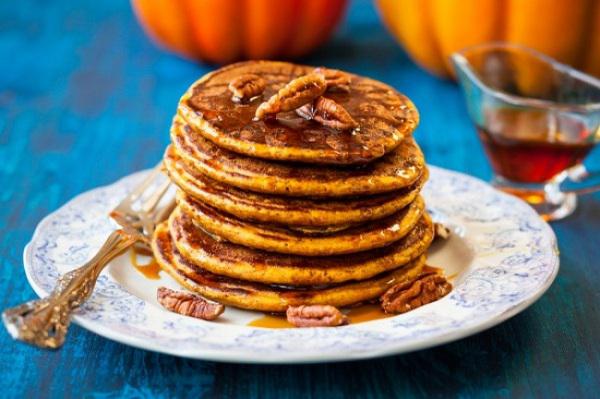 How to prepare:
1. Mix the grated pumpkin, chopped fresh herbs, onions, flour, egg, salt and pepper in a bowl.
2. Heat the oil in a frying pan.
3. Lay out the mixture into the pan and cook it over medium heat for 3-4 minutes on each side.
4. Bring the pumpkin pancakes, sprinkle them with grated cheese and watering honey.

3. Baked noodles with cottage
Ingredients:


1/4 ch. l. salt; 3 eggs; 3 tbsp. l. frozen black currants; 2 tbsp. l. sugar; 200 g unsweetened plain yogurt (or milk); 250 g egg noodles; 450 g of cottage cheese; 1 packet of vanilla sugar.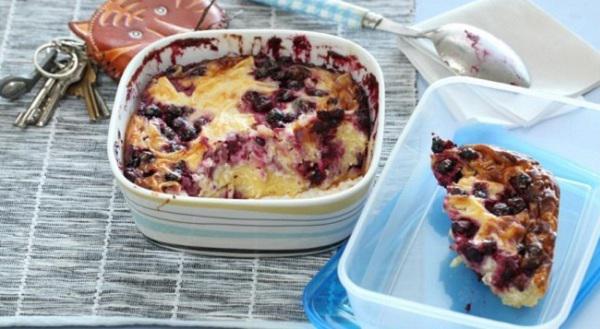 How to prepare:
1. Preheat oven to 180 ° C. Decoction of noodles as usual. Vzbey eggs with sugar and salt. Then add the yogurt, cottage cheese and vanilla sugar, vzbey until smooth. Mix cottage cheese with noodles, add black currants and mix. Add the sugar.
2. Lay out a lot in shape and bake 35-45 minutes until golden brown.
4. Meat balls
Ingredients:


600 g beef pulp; 1 tbsp. rice; 1 bunch of parsley; 2 bell peppers; 40 g of sunflower oil; 1 egg; salt and pepper (to taste).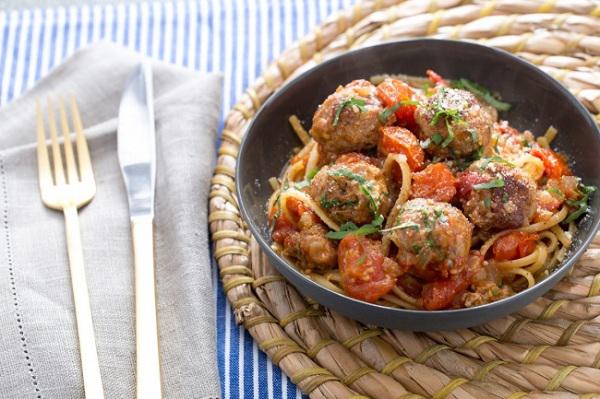 How to prepare:
1. Grind the meat in a blender. Decoction of rice until half, and mix it with meat, eggs, herbs, and do not forget to add salt and pepper. If the rice sticky and slightly sticky do not need to add an egg.
2. Form of the resulting mass balls and let them lie down.
3. Put them in salted water and boil until tender.
4. Grind the herbs and sprinkle her balls. Serve with roasted peppers.

5. Warm salad of potatoes and sausages

Ingredients:


400-500 g of potatoes, cut in half; 2 tbsp. l. white wine vinegar; 1 tbsp. l. olive oil; 5-6 sausages; 250 g cherry tomatoes, halved; 100 g chopped lettuce or basil; < 1/2 Art. mayonnaise; 1/2 Art. parsley leaves; 1 tbsp. l. chopped capers (or olive); lemon peel.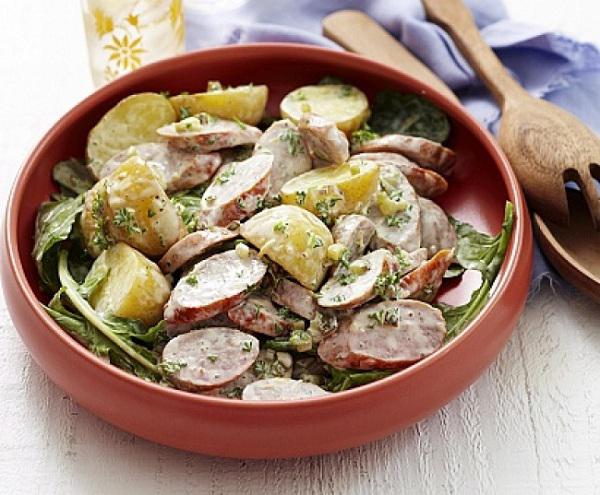 How to prepare:
1. Boil potatoes to a state of readiness. Slay the water and keep the potatoes warm.
2. Put the pan with the oil over medium heat. Fry the sausages. A little cool and we shall cut into slices.
3. Mix in a bowl of potatoes with sausage, add the remaining ingredients, stir and season with salt and pepper and mix again.

Choose the perfect recipes for yourself and try to prepare them for lunch at the office. It is not only very tasty and variety to your diet, but also useful.

Share these recipes with your friends!

via takprosto cc