A small layer of fat on the abdomen often causes stress for the fair sex. Fat in the abdomen spoil the shape. This often results in poor diet, stress and lack of physical activity. To remove excess fat - it is necessary first of all to eat. But no one diet does not work without exercise. We picked for you the 4 best exercises to help get rid of this problem. Perform at least 15 times each.
1. Lie down on the floor, palms Gather the lock on the back of the head. Lift straight legs at an angle of 45 degrees. Then lift up the right leg and the left should be in the rest position. Then lower your right leg down and raise your left.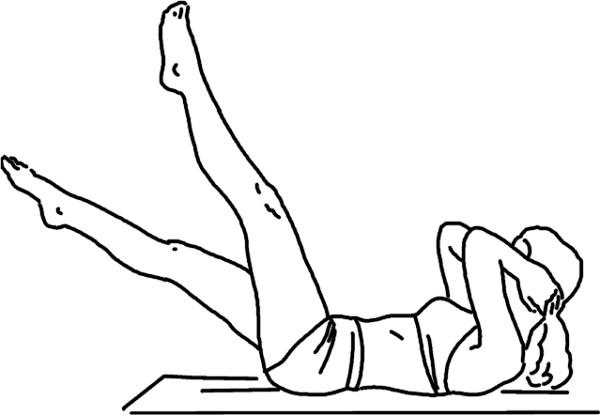 2. Stand up in such a position, as in the exercise strap on a flat hand (as in push-ups). Rip foot off the floor and pull the knee to the chest, put it close to hand, then repeat the same movement with the other leg.
3. Sit on the floor, hands should be behind, leaning on the floor. Quickly tightens his knees to his chest. The movement takes place at the same time, the body tends to the legs and knees to your chest. Return to the starting position, straighten legs, but do not put them on the floor. Watch your back, it should be smooth.
4. Sit precisely chair, gather in the stomach, and straighten the legs parallel to the floor. Firm grip hands on the edge of the chair. Pull your knees to your chest, then return to starting position. The body can not tilt, do not bend at the waist. Make sure that the load was only the press.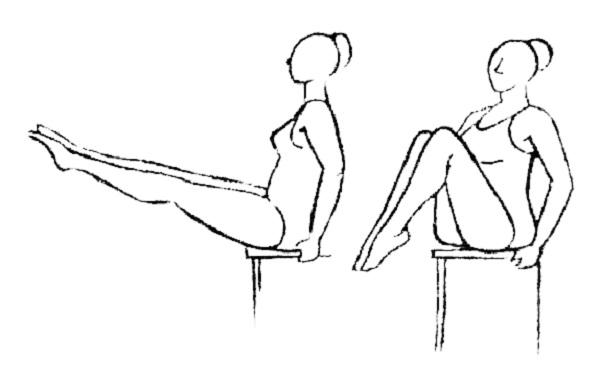 After each exercise you need to take the rope and jump at least 12-15 times.
These exercises will help you to remove fat from the abdomen. And always be in the form you can with the help of good nutrition and an active lifestyle. Try not to succumb to stress, worry less, and take walks in the fresh air. Begin to cultivate today!
Share with your friends these effective exercises that will help to remove fat from the belly!
via takprosto cc