Hair color rainbow gained unprecedented popularity this spring! Of course, such a bold coloring can afford not all women who work in companies where there is a strict dress code, just envious sigh, looking at the bright shades of hair. An effect of the rainbow is quite simple: first, discolored hair, then - are painted with special embalming mixture having a lasting effect, but not burn through the hair. Some hairdressers creative impulses resemble Impressionist paintings.
1. So should look like a real mermaid ...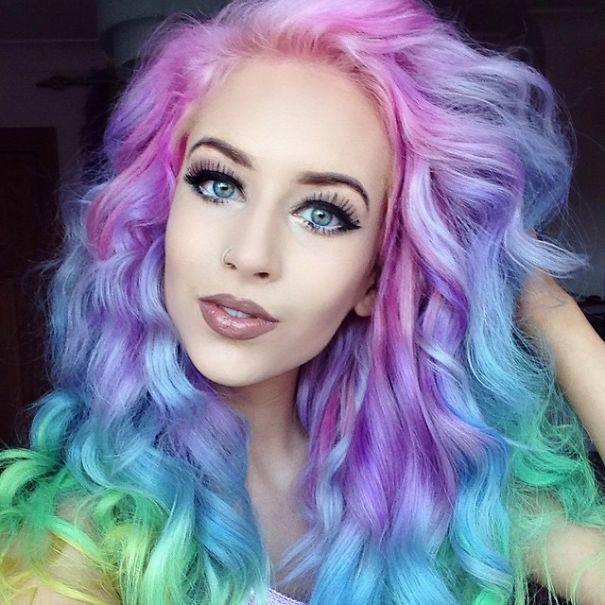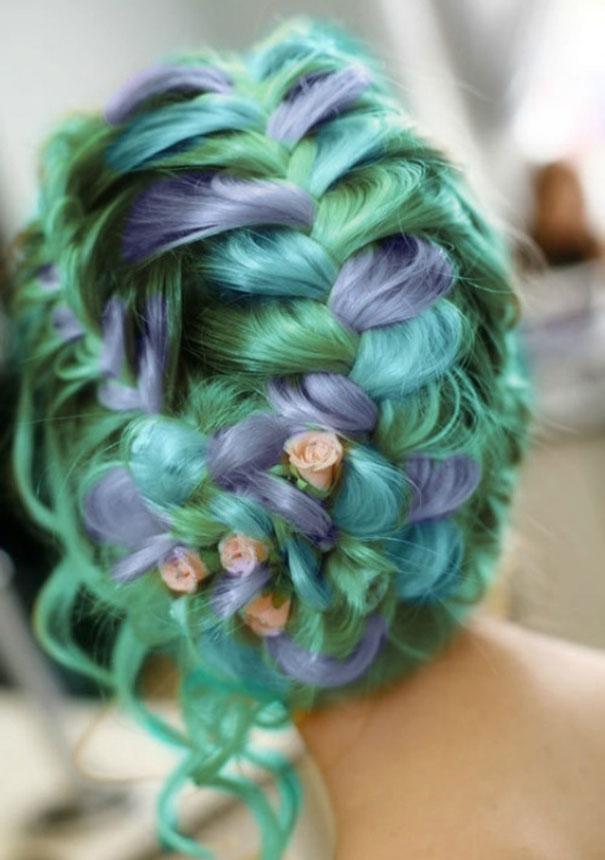 2. You also thought about the little ponies?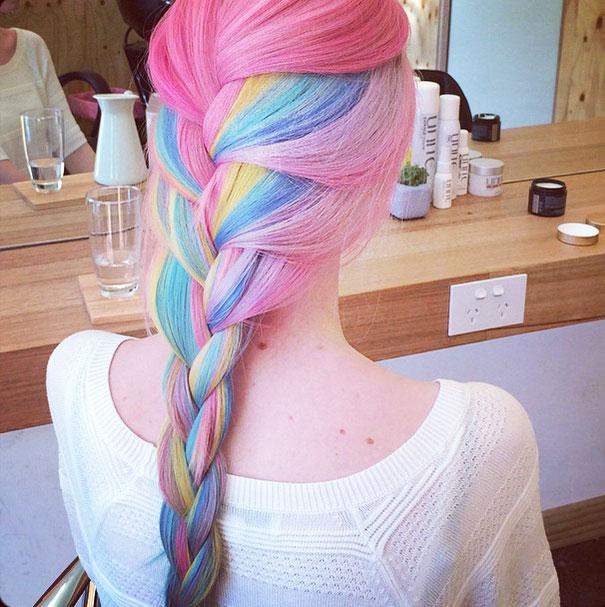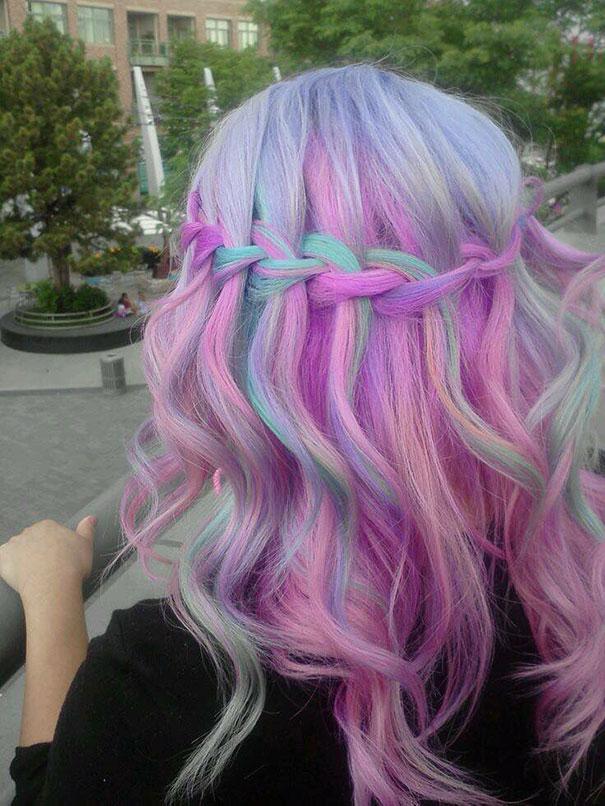 3. Pastel shades create an atmosphere of tranquility.