Summer - the most anticipated time of the year, because in this time, and you can go on vacation to the sea and go on nature, and warm evenings just walking around the city. To this summer you spent unforgettable and you left a lot of vivid emotions, collected 50 things that you should definitely do this summer. The fulfillment of these important matters will fill your life experiences and make it much cooler. Hurry perform every item!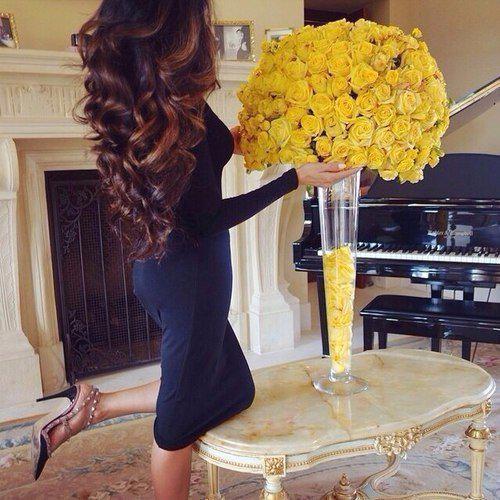 1. Clean your space from the old and useless things.
2. Take a stroll around the park in the summer.
3. Take a fascinating journey on bicycles.
4. Visit the theater.
5. Start right and eat regularly.
6. Start the new plant.
7. Give mum flowers, mother-grandmother, wife, daughter, girlfriend, beautiful stranger for no reason, just like that.
8. Visit the rink, roller skating.
9. Stop worrying about trifles.
10. Find your calling.
11. Create a new successful project.
12. Conduct a vacation so that was something to remember.
13. Learn how to cook a new dish.
14. Adopt a systematic exercise.
15. Become an invincible optimist.
16. Forgive yourself all the hurt and disappointment.
17. Buy a couple of interesting books for the summer.
18. Lying in a hammock and about anything not to think.
19. Regularly make fasting days.
20. Play a game of tennis, volleyball, basketball and badminton with friends and associates.
21. Revise the movies that inspire you.
22. Ride horses.
23. As a joke, pour water from garden hoses or watering cans.
24. Stop watching television.
25. Find time for yourself.
26. Take time to children.
27. Create a new family tradition.
28. Tell your loved ones how you love them.
29. Make a pleasant surprise to parents, grandparents, wife, husband, children, friends.
30. Reject the flour, sweet and hot.
31. To find old friends and acquaintances.
32. Recreate forgotten its Hobbies.
33. Examine the stories of successful people.
34. Quit all drinking and smoking.
35. Engage jogging outdoors.
36. Admire the starry sky.
37. Re-read your favorite book.
38. Identify its main limitations and to eradicate them.
39. Swim with the dolphins.
40. Get a nice and even bronze tan.
41. Go on a fishing trip.
42. The tumble in a haystack.
43. Make peace, accept and forgive enemies.
44. Define a list of things that inspire just for you.
45. The break with the past that holds you and pulls back.
46. ​​Dine by candlelight.
47. To raise yourself mood, friends, passers-by.
48. Bring the weight back to normal.
49. Meet the sunrise.
50. Write a list of its 100 cases, that is to have time to do this summer!
Be sure to create your own wish list and begin to carry out these points tomorrow. You will notice that your mood will improve and you'll be much happier.
Help your friends and get the most out of summer and tell them about the list!
via takprosto cc