"Nuts" - a delicacy, the taste is familiar to everyone since childhood. Mothers and grandmothers cooked it on the stove in a heavy round shape with a long handle. Liver gets rich, buttery and crumbly. Today "Nuts" can be found on the shelves of most stores, but those who have tried this delicacy, cooked at home, confirm that the pastry shop with him does not compare! Thus prepared for you a simple recipe home "Oreshkov».
Ingredients:
For the dough:

1, 5 cups flour; 70 g butter; 3 tbsp. l. sugar; 1 egg; 1/3 ch. l. baking powder; salt. For the filling:

1 can of condensed milk. Preparation:

1. Vzbey whisk the egg with the sugar until the sugar has dissolved.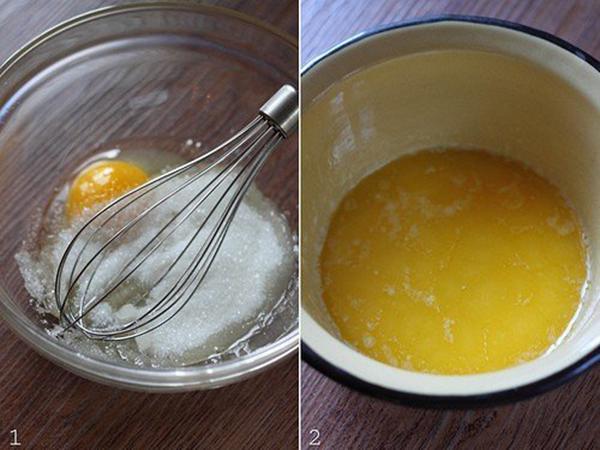 2. Melt the butter and let it cool slightly. Add it to the eggs, stirring constantly. Sift together the flour with baking powder and a pinch of salt. Add the flour to the egg-oil mixture, and knead the dough.

3. Divide the dough into small equal pieces and roll balls the size of a cherry. Preheat shape and bake cookies in portions over medium heat on both sides.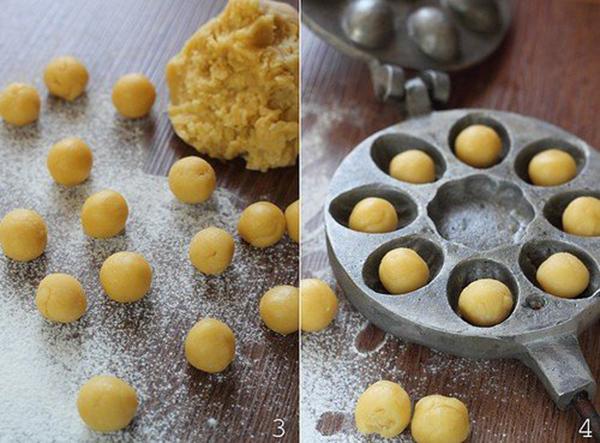 4. blanks srezh excess pastry, chop them and add condensed milk. The resulting cream starting halves of nuts and put them together in pairs.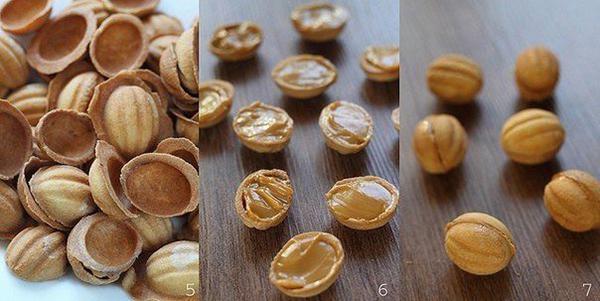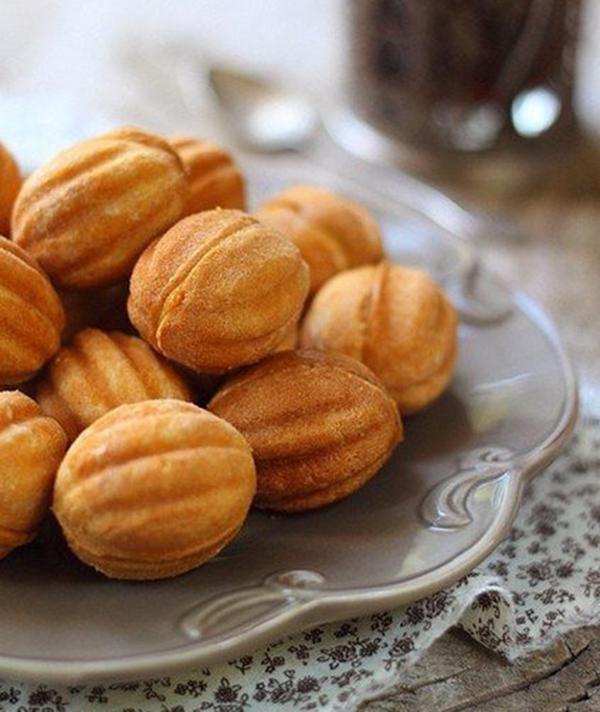 This cookie is preparing very simple and will be enjoyed by all! Prepare it a treat for your loved ones, let them remember the taste of his magic! And tell your friends about this recipe!

via takprosto cc