Many people are faced with what would sprout herbs and vegetables at home, but do not know how to do it. One thought leads to a curiosity (maybe it will), the other - the use of natural products (which certainly grown non-GMO!), Others see in this idea of ​​the aesthetic side. Of course, because the greens in the kitchen - it is not only vitamins, but the original decor! We offer to your attention a selection of vegetables and herbs, which can significantly save your budget. They can be bought only once, but germinate on the windowsill for a long time!
1. Garlic

Garlic grows well enough in a glass of water. Its shoots are very tender to the taste, perfect for salads and sauces.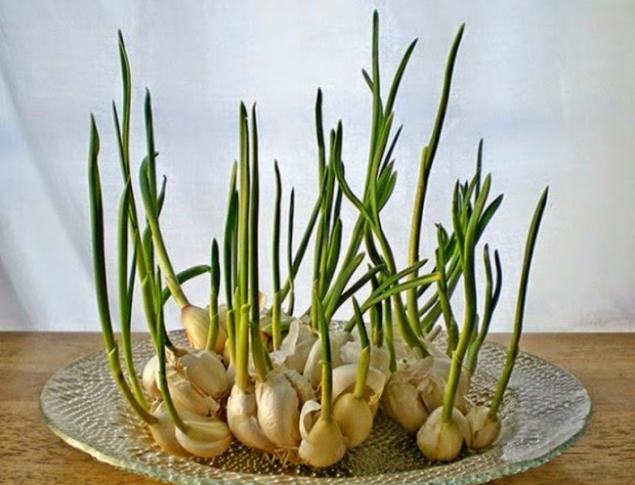 2. Chives

Cut onion with feathers, put his roots in a glass of water. He will sprout, if it is in a well-lit room.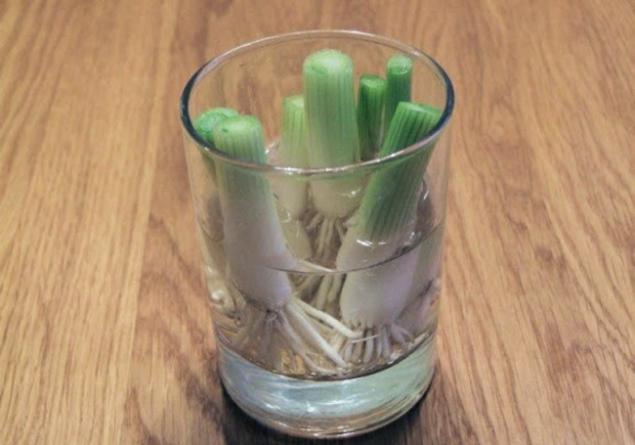 3. Basil

Scion basil length of 3-4 cm put a glass of water in direct sunlight. When the stalks grow about twice, you can transplant them into the ground.




4. Bok choy (Chinese cabbage)

The root of the plants placed in a well-lit room in the water. After 7-14 days you can repot it in a pot. There she begins to grow more rapidly and very soon will delight you with fresh herbs.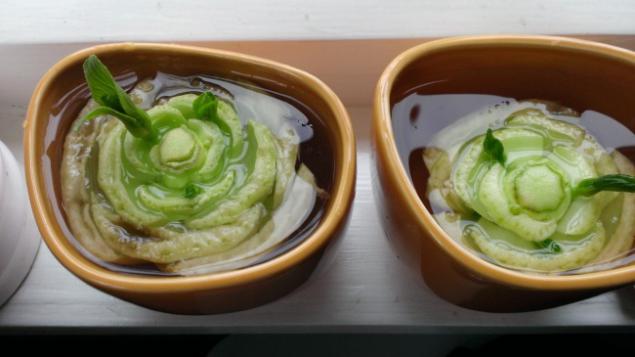 5. Celery

Ground celery cut off, put it in a dish and place in the sun. When in the middle of the base of the leaves begin to sprout - celery can be transplanted.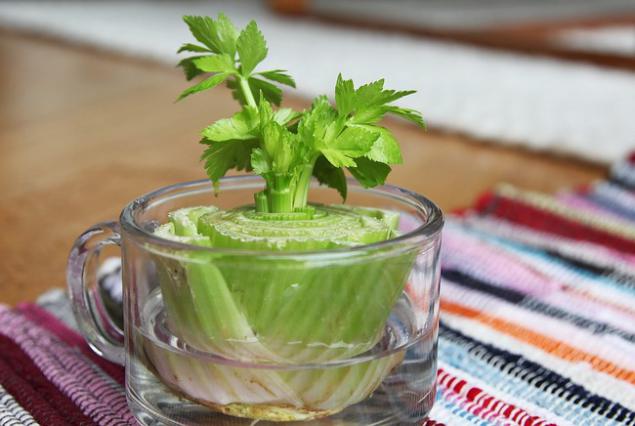 6. Romaine salad

Hold the salad days in the water so that the water covers only half of the plant. When will the new leaves - it can be transplanted into the ground.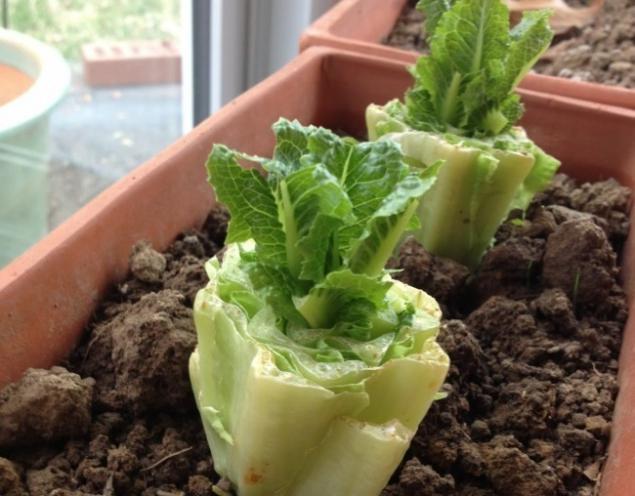 7. Cilantro (coriander)

Coriander can germinate in water. Then transplant it into the ground, and it will please you not only good taste, but also the scent.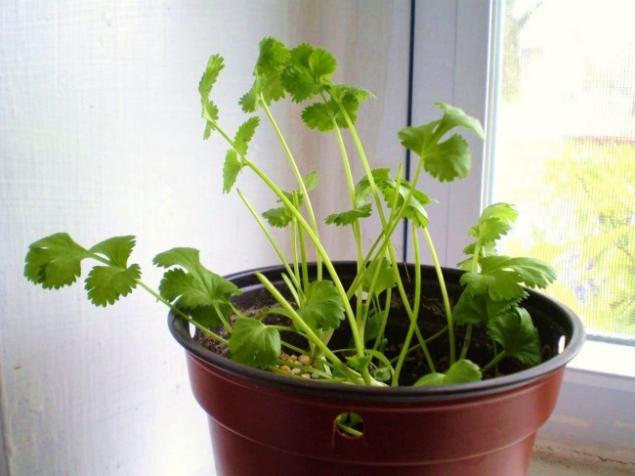 With this mini-greenhouse fresh herbs will always be at hand, because, proraschivaya gifts of nature on the window sill, you can not only improve their health but also to diversify the menu. Share this article with your friends. Vitamins are required by the body year round!

via takprosto cc