Delicious pasta with tomatoes, basil and garlic - it's a real hit, which came to us from Italian cuisine. This dish has captivated millions of hearts. And all because it is very simple to prepare, and it tastes just delicious. This meal can be a signature dish of every housewife. And most importantly, that it is getting ready very quickly.
You will need:

450-475 g cherry tomatoes; 3 tbsp. l. olive oil; 1/2 red onion; 1 tbsp. l. finely chopped garlic; 0, 5 h. liter. ground red pepper; 1 h. liter. sugar; 450 g spaghetti; 1/4 Art. grated Parmesan cheese (or other hard cheese); thyme and oregano (to taste); basil. 1. Preheat oil in a frying pan. Fry the chopped onion and garlic for two minutes.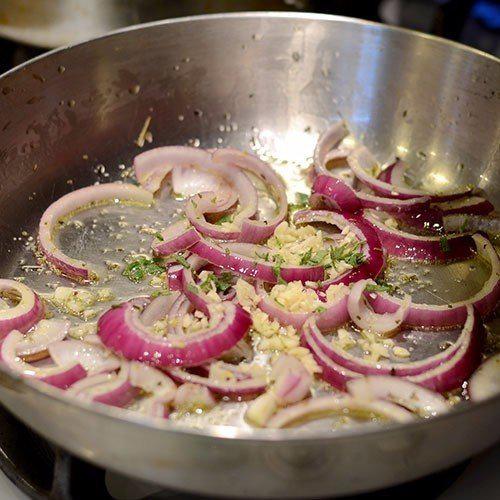 2. Add to the pan spices and chopped herbs, except basil. Fry a little. When the garlic begins to become brownish, you can put the tomatoes and sugar.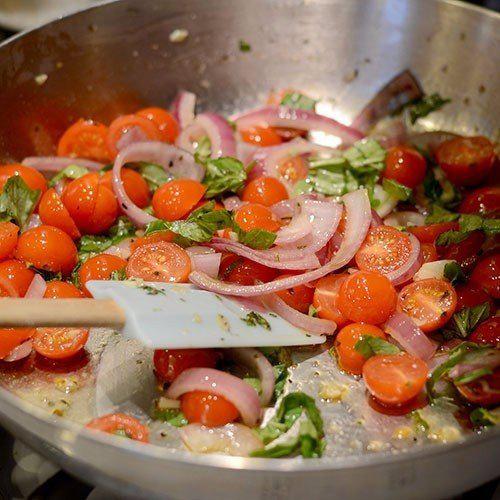 3. Mix on medium heat for a lot.







4. Prepare a paste in water, pre-salted it. It must not boil until the end. Add the pasta to the sauce ready.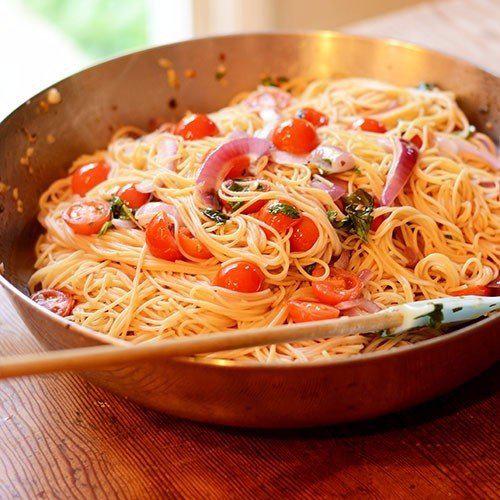 5. pasta sprinkled with grated cheese and add basil. Stir and serve the dish to the table.

Share with loved ones this wonderful recipe for Italian pasta. Maybe someone of them will like it and you will be called on a visit to sample this dish.

via takprosto cc