Many girls from childhood dreamed about the perfect wedding. Each of them wanted this day to be a real princess. None of them could not even imagine that everything will happen as these horrific images. 25 This bright and juicy photos that with incredible precision pass the full flavor of Russian weddings. This range of feelings and emotions beyond words, because the wedding in Russia, as in many other countries of the former Soviet Union, coming exclusively by the script - and have fun in a big way! To live in a big way, these people in the blood. Eliminate the Soviet training, as it turned out - just unreal ... even in the 21st century. When looking at these pictures, I somehow got sick marry ... For God's sake, would not repeat the mistakes of these people!
Everyone has the right to happiness ...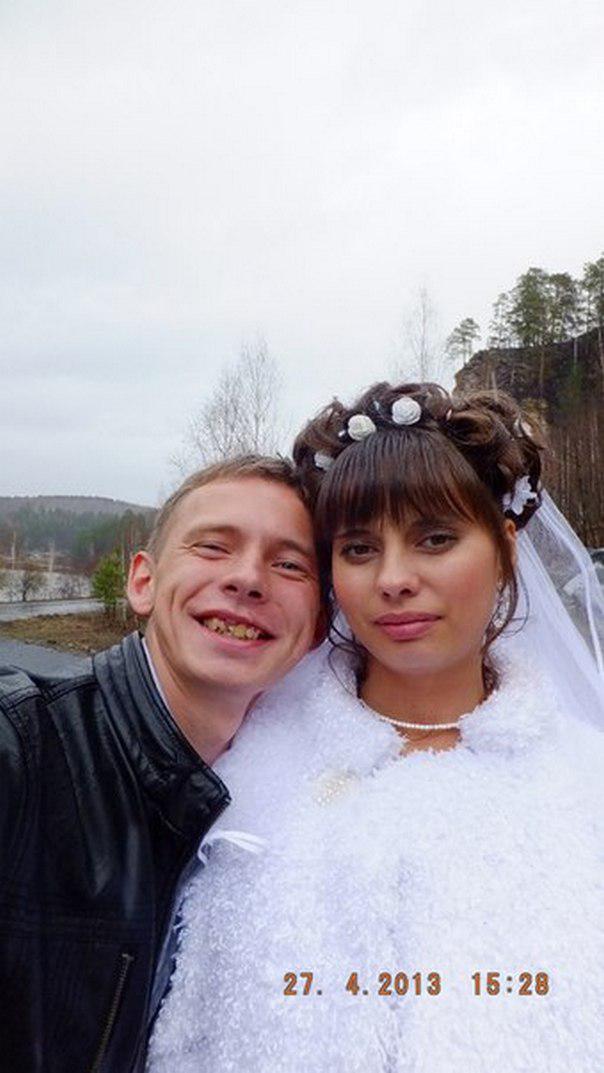 Nice to live not forbid!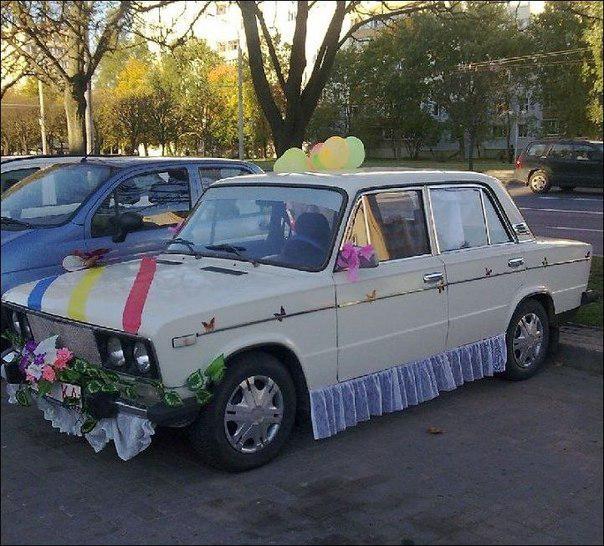 bawdry everywhere bawdry ...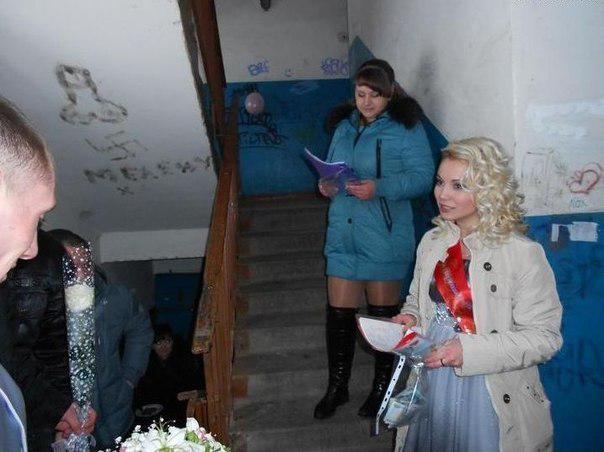 The best place to take photos and do not come up with!

stilnenko ...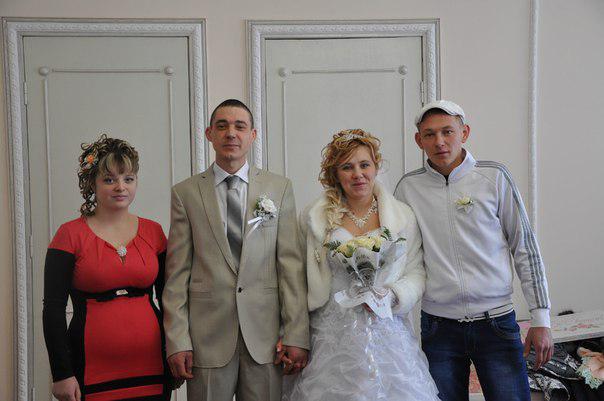 Intelligent Petersburg wedding.

Happy newlyweds.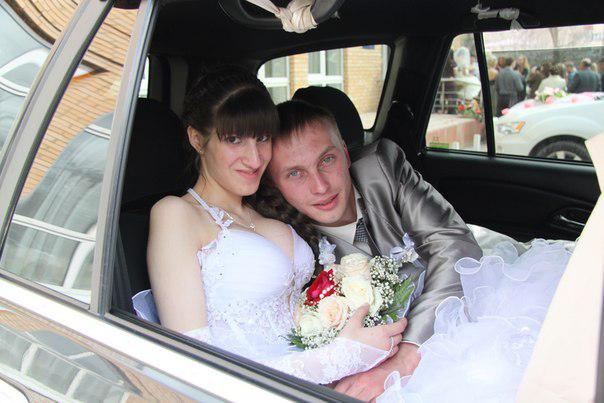 Here it is, the gene pool of a great country!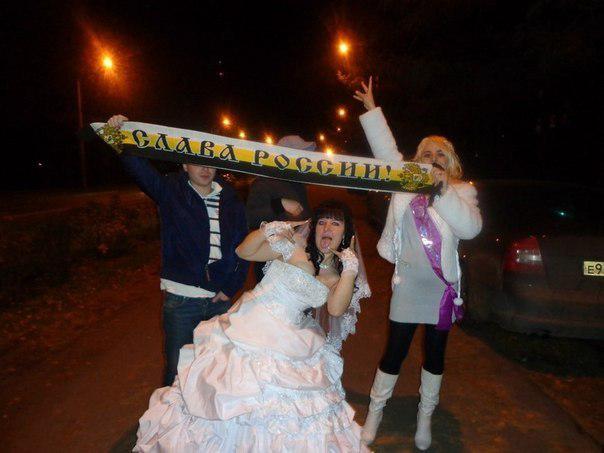 This awkward moment when everything went wrong on the script ...

To the bottom! To the bottom! B>

The groom seems poplohelo ...

The fun is in full swing ...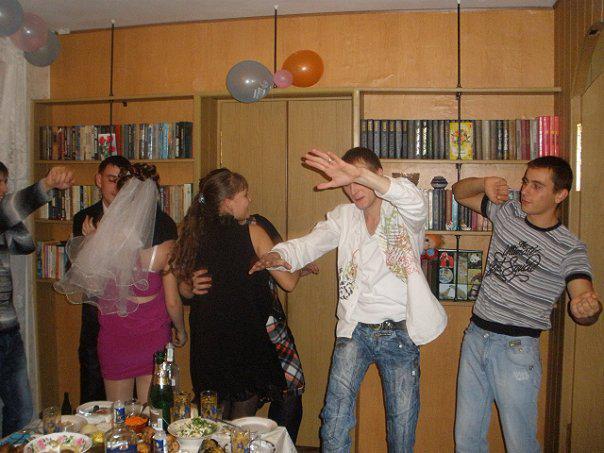 Oh, those wedding traditions!

The groom reason not to laugh ...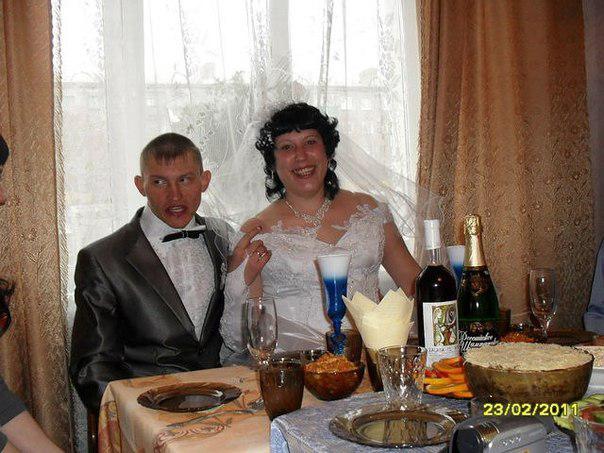 guests - just as the selection all!

Not for a wedding she dreamed of a little girl ...

Instead of the wedding night.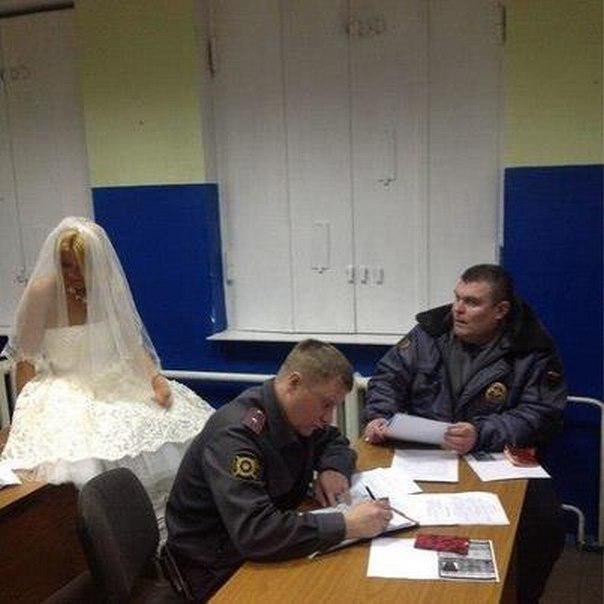 Every girl wants to look at the wedding photographs at 100.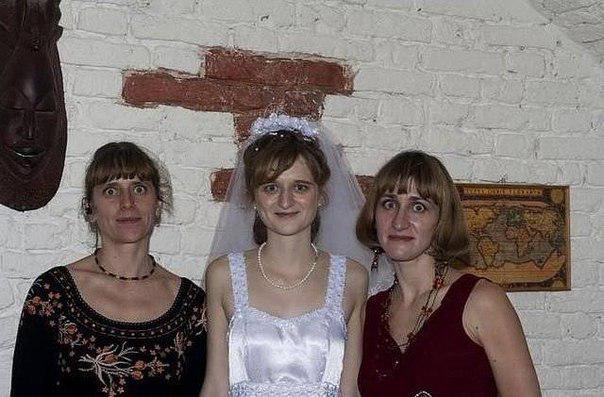 Some neponyatki ...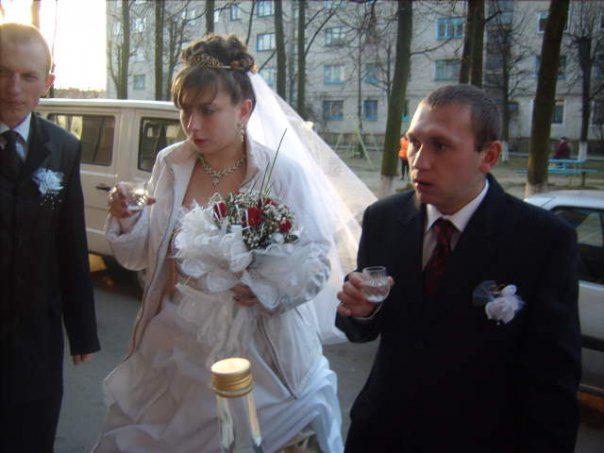 Cheerfulness of it and roar!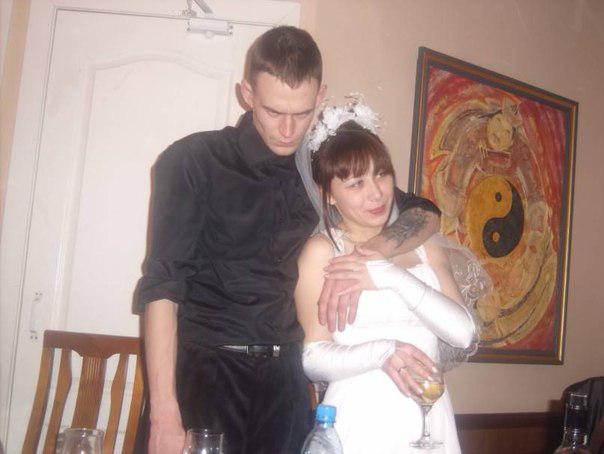 This bride hard to deny anything ...

The main thing is that everyone is happy!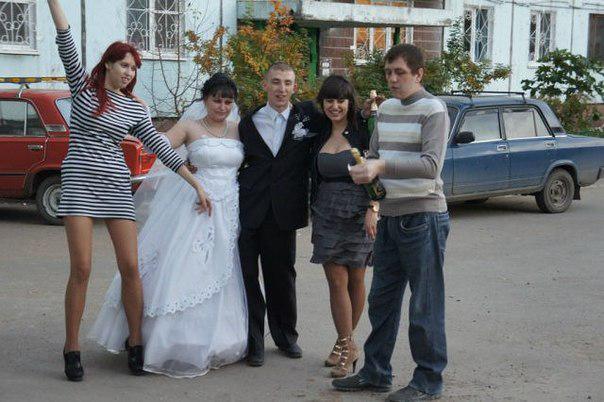 Before she could turn away as ...

merriment.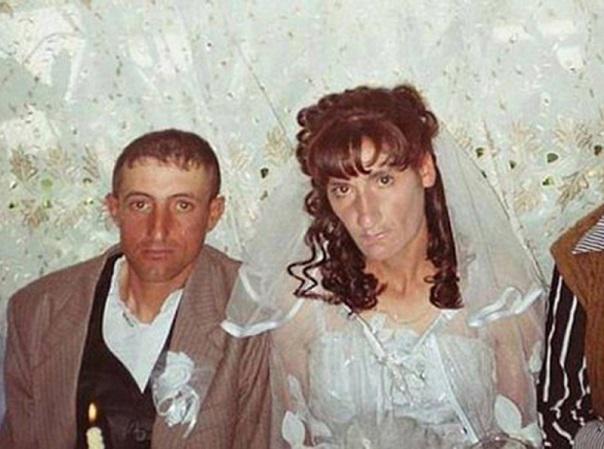 «Ah, the wedding, wedding, wedding sang and danced ...»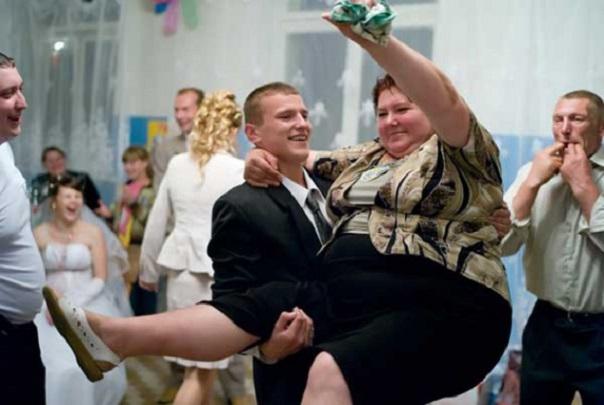 Laugh or cry - that is the question. Naturally, the pictures - it is not an indicator. All these people can live happier all the others, because, as we know, everyone has a right to happiness. But personally, I would not want my wedding photo album adorned with such "masterpieces". This is even ashamed to show the children! Do not repeat such mistakes and listen to good advice, they do not need to shoot weddings. Do your friends a favor - show them that it is better not to do at weddings.

via ofigenno ru