They say the school and especially college years - this is the best, rich in events and experiences in our life time. Personally, I often think back to my student years and my face a smile. I remember how much fun we spent time with classmates. Every day we learn something new. Thank you to those teachers and educators who are interested in not only its subject but also his extraordinary personality and instilled in us the desire to learn. The words and actions of the brightest people we will never forget, and all the basics of science, they taught us so well, will remain in our memories for a long time. It turns out that the teachers are not only restrictive and boring ... This is the coolest 19 teachers, who argue that the teacher - a vocation. Looking at them, you again want to sit at a school desk. They are simply brilliant!
The teacher who drinks the tears of students.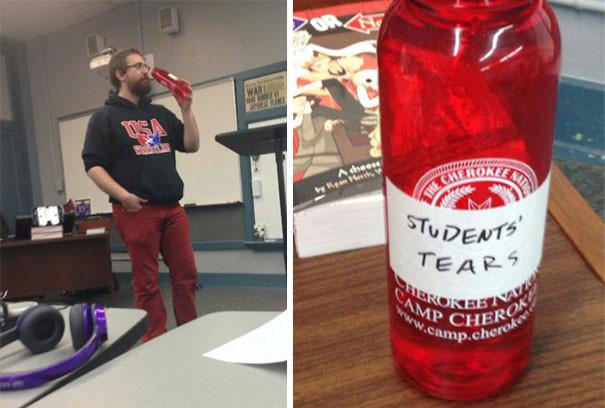 Photo: Unknown

A history teacher decided to stand in the album of the graduating class.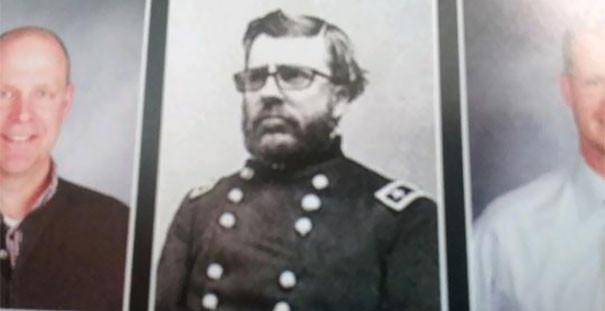 Photo: Unknown

chemistry teacher flashed!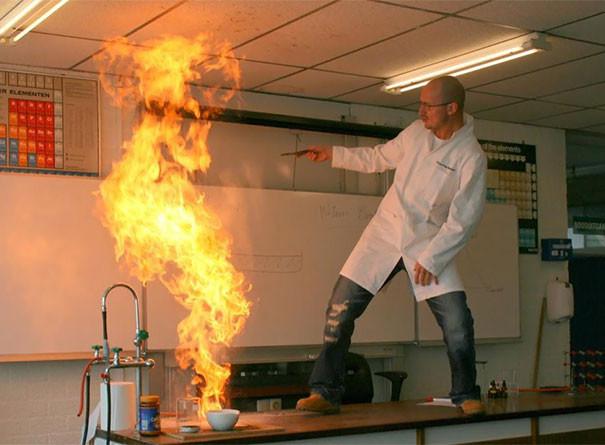 Photo: Imgur

Prof decided to dress up ...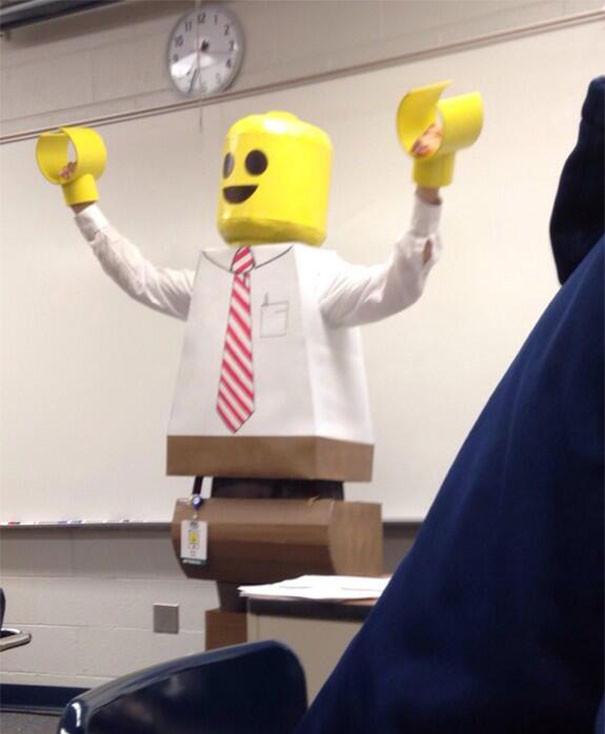 Photo: Imgur

So this zinger every time to get to work ...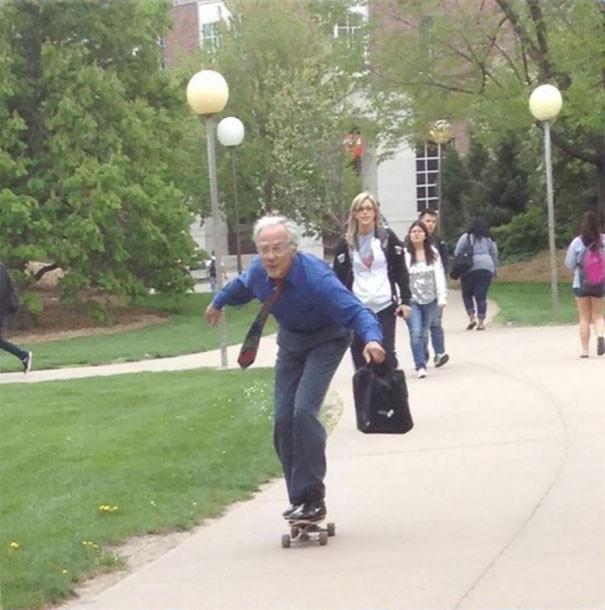 Photo: Reddit

Master joked April 1.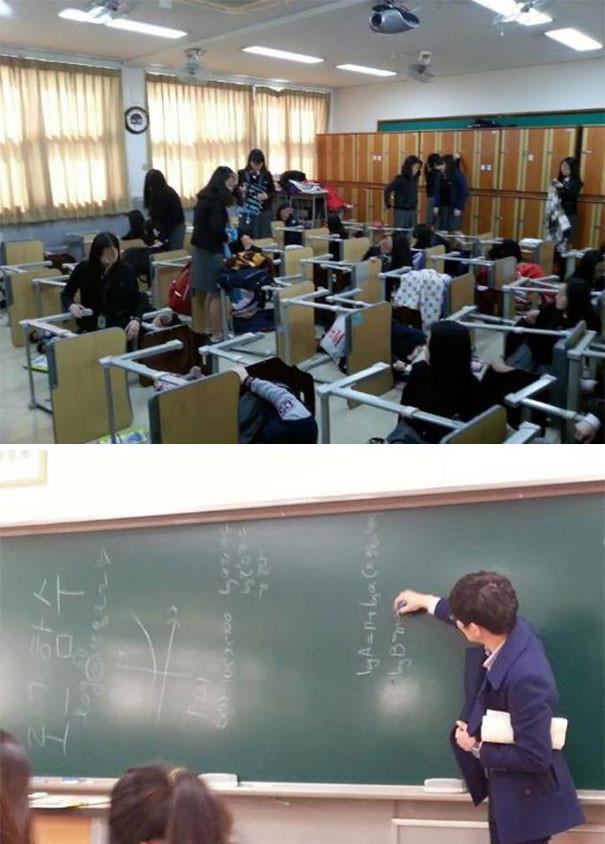 Photo: Reddit

Creative pictures for album teachers graduating class.





Photo: Reddit

The teacher decided to leave the sleeping student photos on the memory.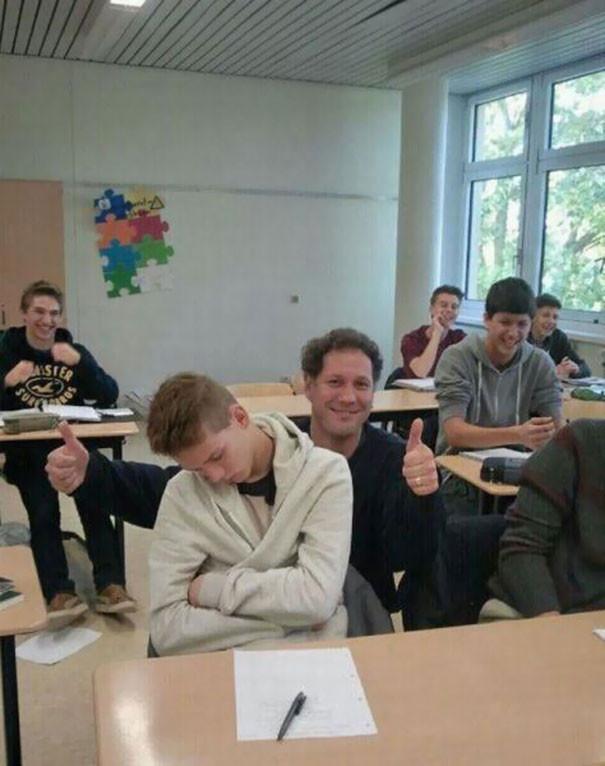 Photo: Unknown

physics teacher took an incredibly appropriate illustration to explain to students the material's ability to take the form of a liquid container. Exactly! Caption: "The cats - a liquid». B>




Photo: Unknown

The math teacher full celebrates Pi Day.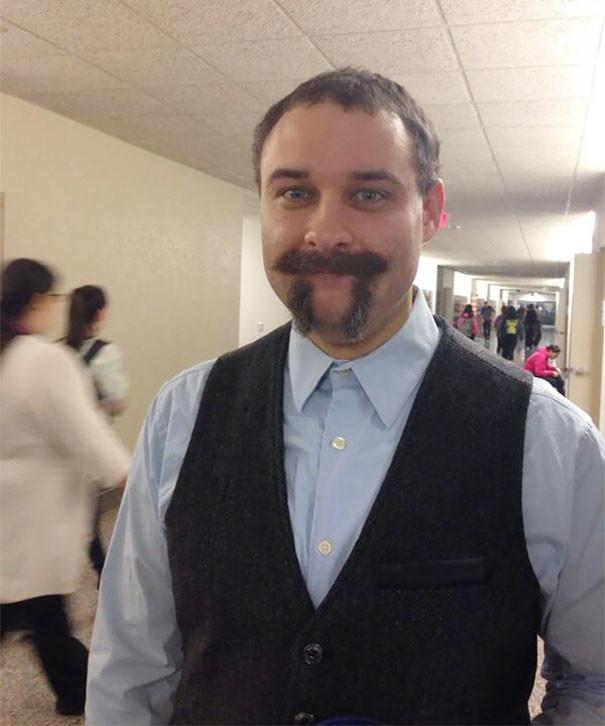 Photo: Imgur

In order to motivate the students, the teacher every time draws on the board here are wonderful drawings.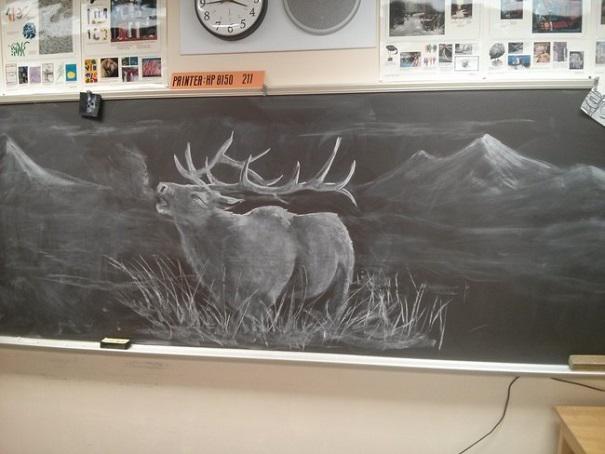 The inscription reads: "The diet of bears is 100% of the sad people. Do not let yourself be in his mouth, be happy! » B>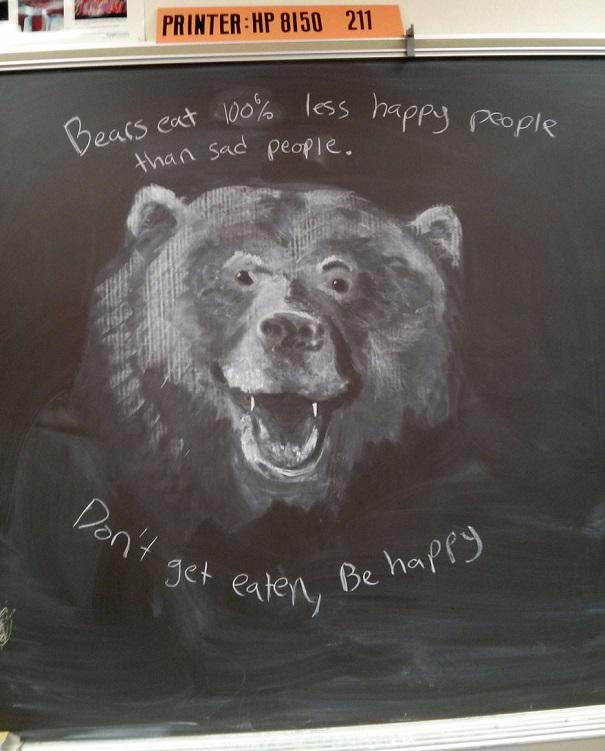 Photo: boredpanda

Gift for students from the teacher.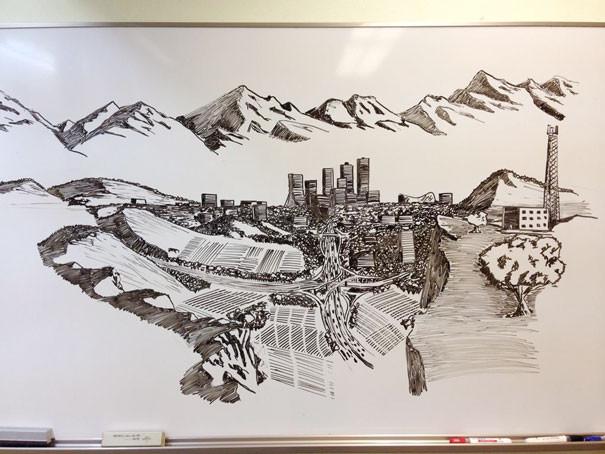 Photo: Reddit

Chemistry experiment for students on Halloween.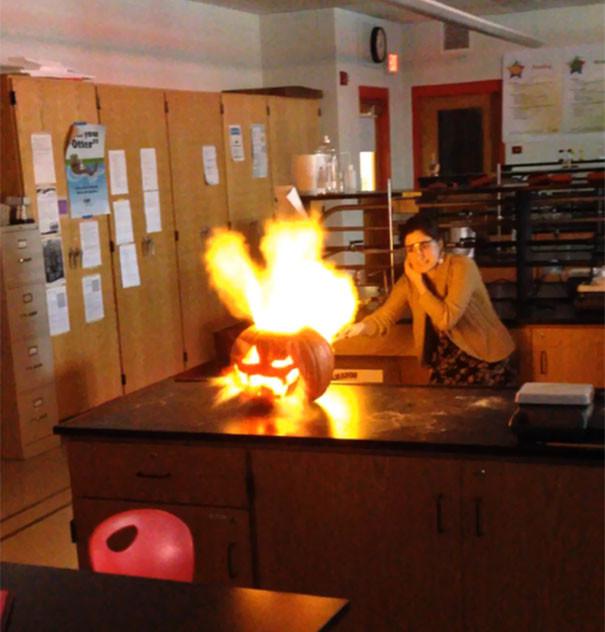 Photo: Reddit

One math teacher is tired of the fact that students do not return to her pencils. The inscription on the pencil: "I want to marry Justin Bieber». B>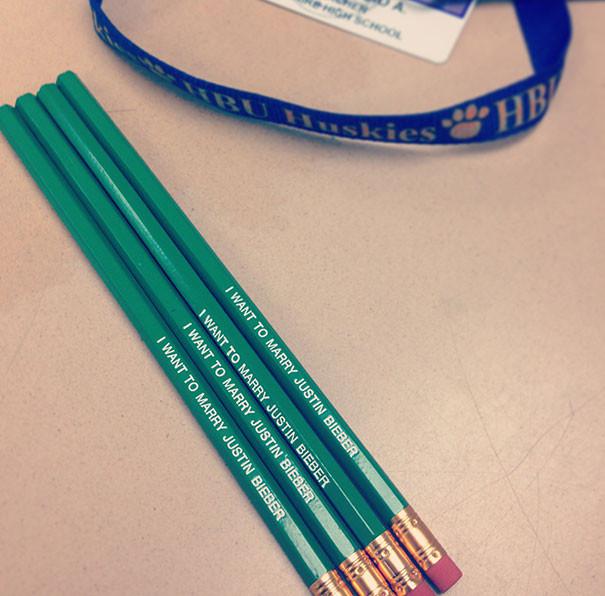 Photo: Imgur

A history teacher showed the students how the armor look.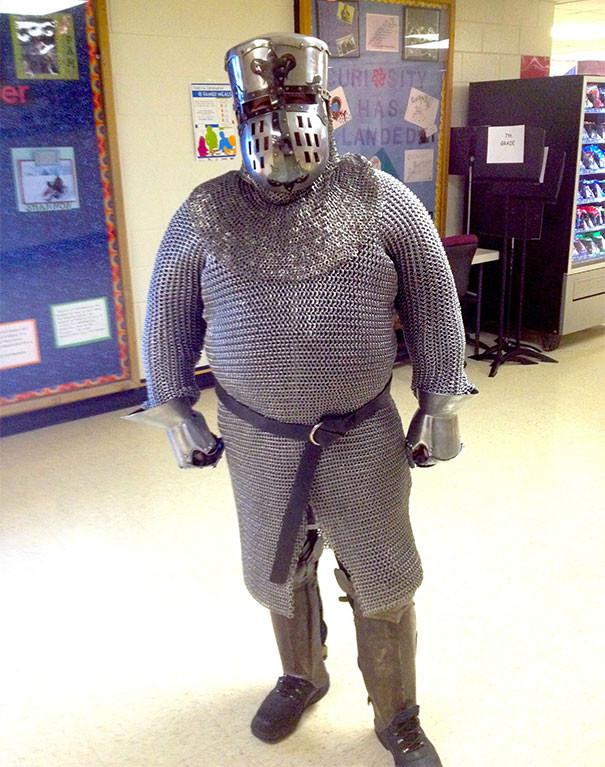 Photo: Imgur

Physical education teacher throws the ball very unusual way.




Photo: Unknown

this original history teacher just do not hold!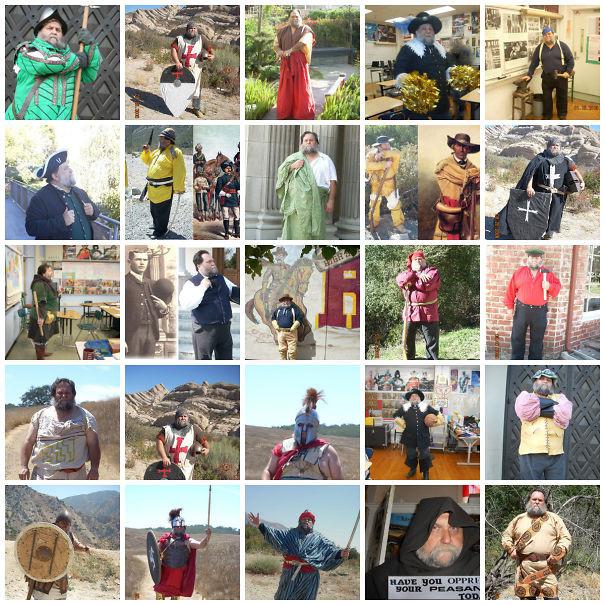 Photo: Unknown

In order to express his "phi" leadership, which put the exam is 7 hours, the teacher decided to come straight at him in pajamas.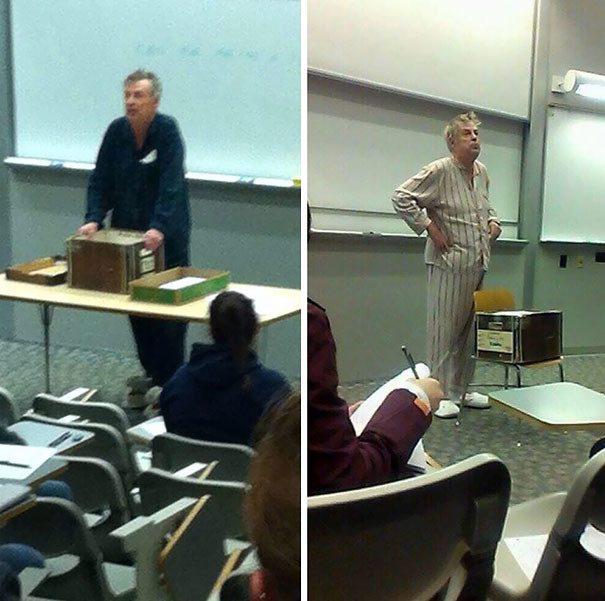 Photo: Unknown

With these teachers never get bored ... Study them turns into a pleasure! Show your friends these incredible people who are able to inspire even the most lazy student!

via ofigenno ru