On our amazing planet, there are places that are more like a fairy tale than reality. Sometimes it's miraculous delightful objects created by Mother Nature itself. And sometimes these great corners of the globe creates the man himself. These fantastic boroughs is a commune of Alberobello - a tiny town, which is located in the "heel" of the Italian boot. By looking at the pictures of this magnificent place you at that very moment you want to be there. And it's no surprise!
What is so unusual there in this town, which attracts millions of tourists? It's a great place famous for its trulli (trolls) - specific white houses with a conical roof. B>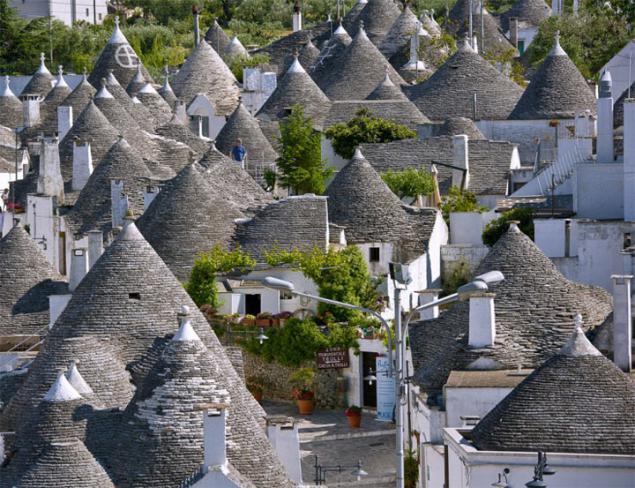 is located this picturesque town in southern Italy, in the province of Bari, Puglia, on the Adriatic coast.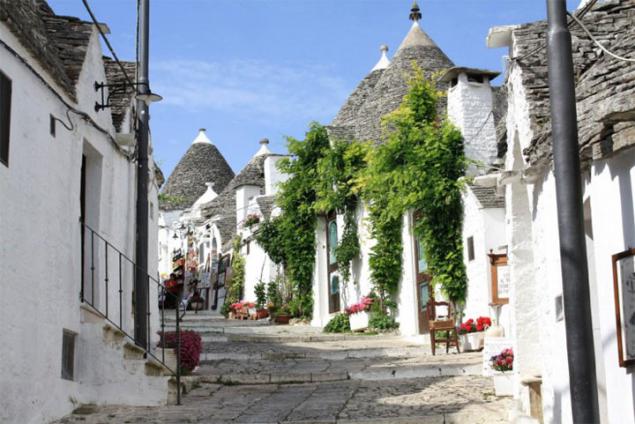 The trulli Greek means "dome". Such houses were traditional in these places in the Middle Ages. To construct such homes by drywall. B>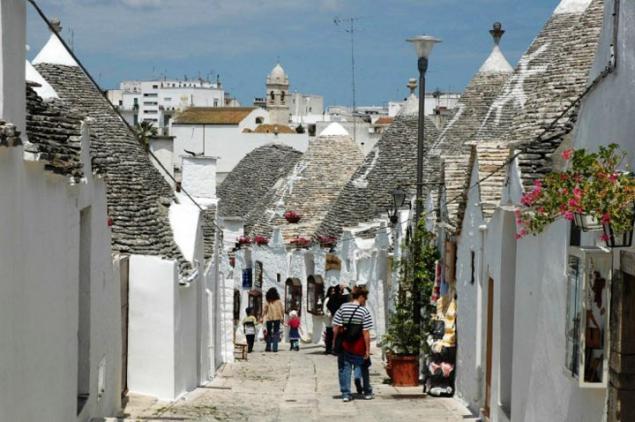 You are probably very surprised by another feature of these strange houses. The fact that they were built with the purpose ... do not pay taxes. These houses were built without the use of cement or any other bonding material. B>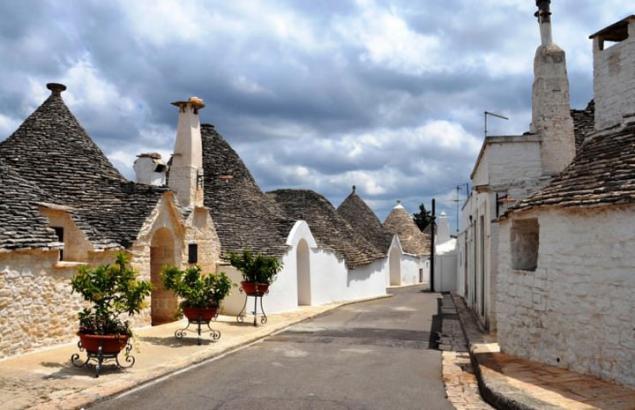 This means that if you remove at least one stone in the roof or in the wall - the whole construction rubble. That is, in the case of inspection or an unexpected visit to the house of the tax could be out for a matter of hours. Everything is logical, no home - no taxes. B>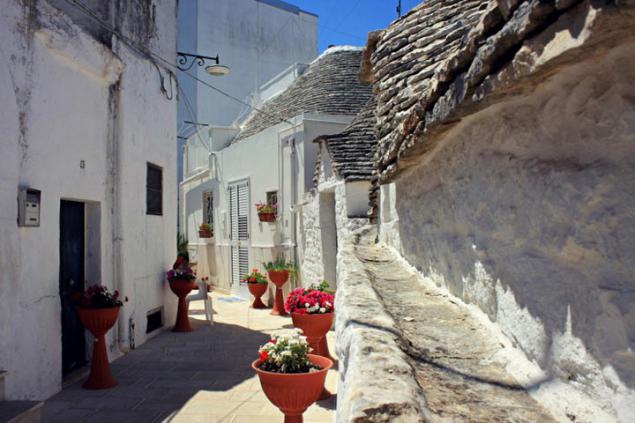 How you see these fantastic houses, which are more like the home of a fairy tale gnomes, built entirely of stone. The walls of these structures are thick enough to provide the necessary coolness on hot days (in Italy and in summer heat - the usual case). B>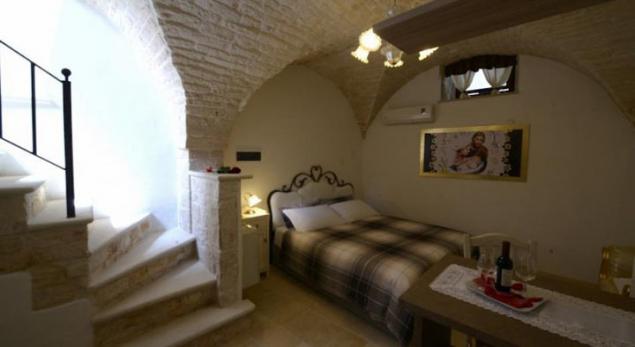 In many homes there are souvenir shops and small cafes, but some continue to live and the native population. As the tourists, locals Alberobello differ extraordinary hospitality. B>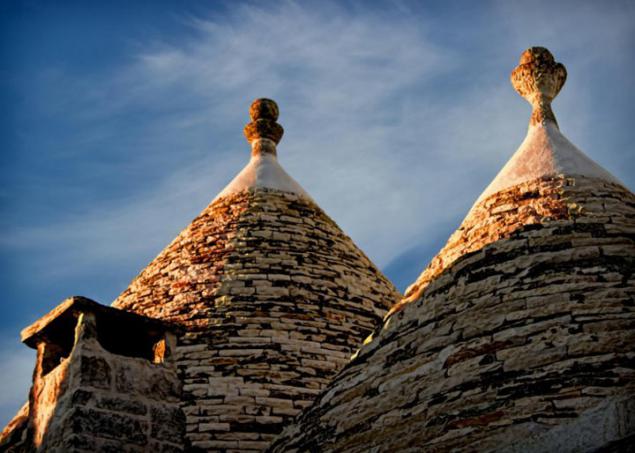 If you still be able to once visit this place, pay attention to the roofs of the trulli. On some of them it adorns the top stars on the other zodiac signs painted or other images. B>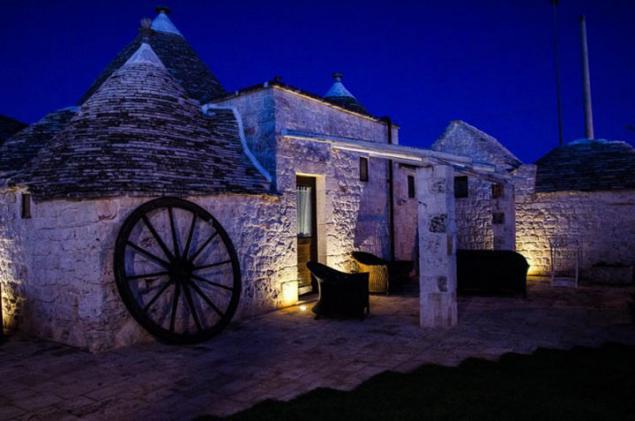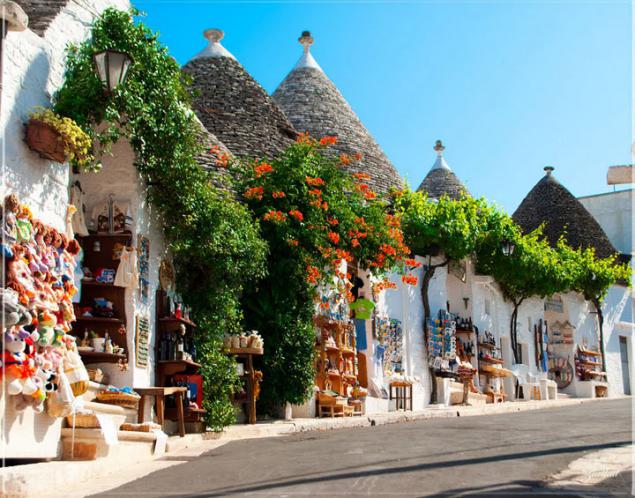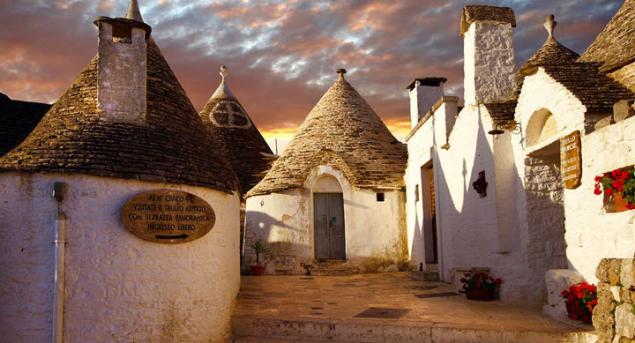 By the way, the unique buildings in the territory of the trulli of Alberobello since 1996 on the list of UNESCO World Heritage Site.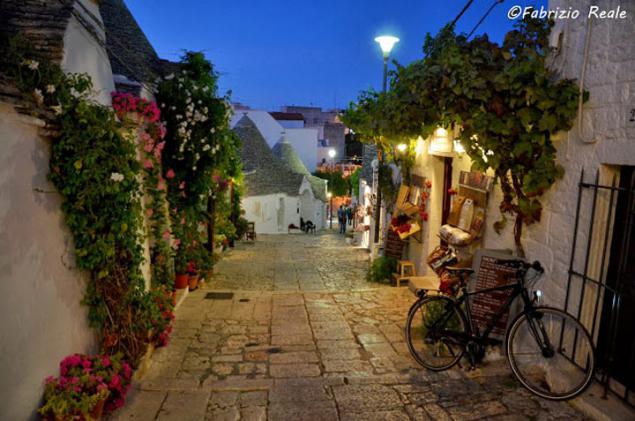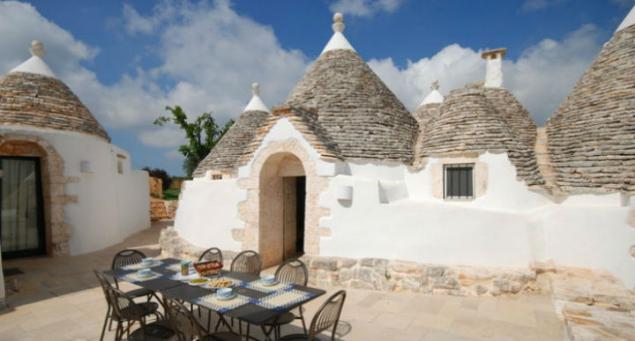 Note to all tourists. Visit this fabulous area is best in the summer when in Alberobello are many festivals where you can listen to Italian folk music, see the presentation of a local theater group. B>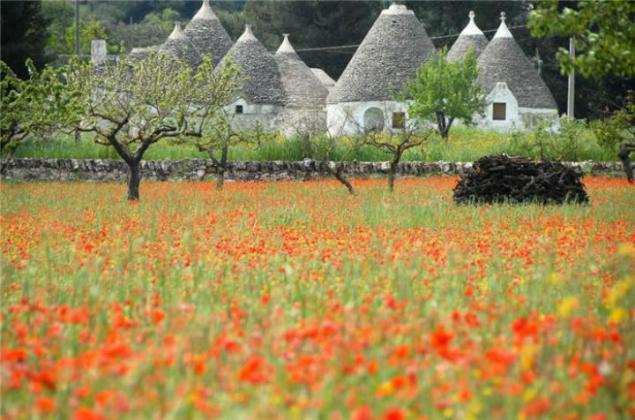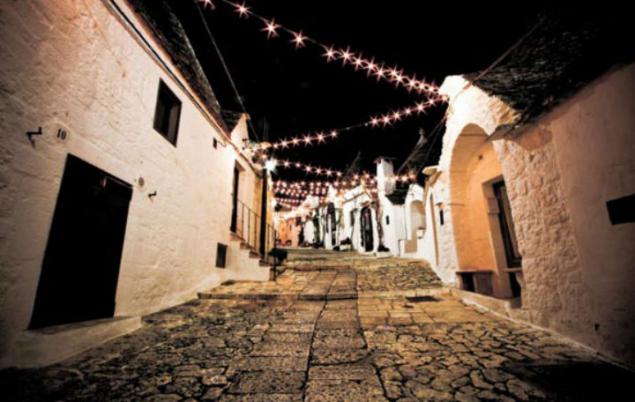 I have dream to be in this tiny old town with narrow streets, fun houses, multi-colored lanterns. Everyone who comes to, aware that he was in a fairy tale. Do not forget to show this wonderful place to all my friends - they may not be aware that such settlements do exist in our days.

via ofigenno ru