Do you like animals? Personally, I'm very much. Of course, the desire to seek production is built into our genes, but it is undeniable link between man and the animal world. Violate its not worth it. And to help our younger brothers recently in Russia took the original photo session, which staged to support the program to stop the hunt. In the midst of a snow-covered forest two fragile and charming model (Lydia Fetisov and Maria Sidorova) photographed with cute bear Stepan. These shots rocked the whole world. From what you see sometimes feel uneasy ... And you would venture ?!
Lydia and Stepan.

On the other hand is unlikely to succeed, Stepan weighs about 650 kg, an increase greater than 2 meters.

The owner took his hunters, when he was still a cub. Courted and cultivated handsome. B>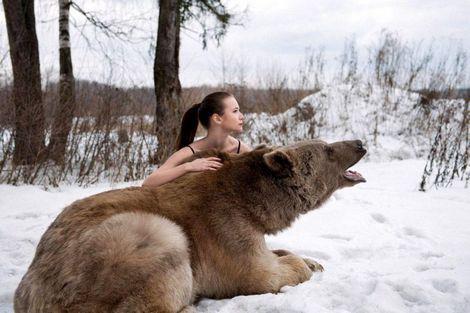 Now Stepan regularly in films, so is not afraid of cameras.


A true professional.

The handsome prince did not turn, but he is so very nice.

Queue Maria Sidorova.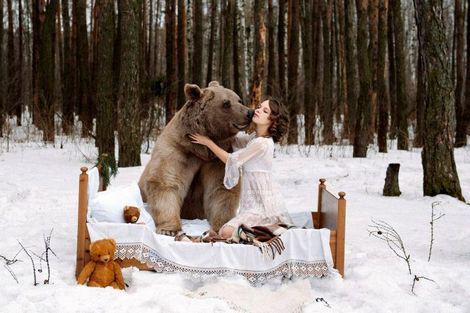 «Masha and the Bear».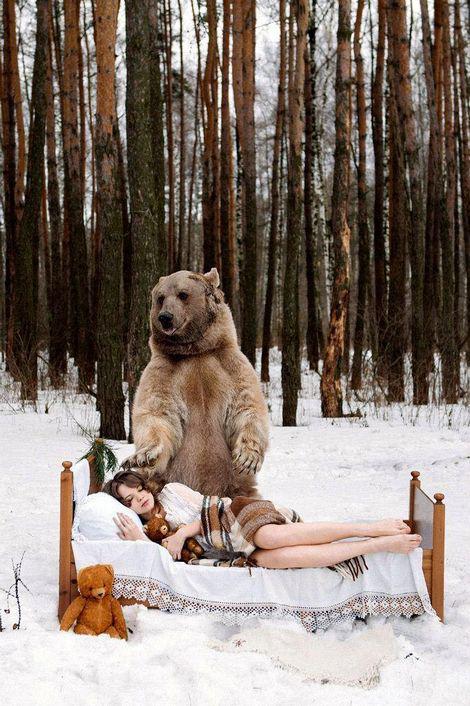 Both girls said that Stepan very kind. He licked his face and hands. B>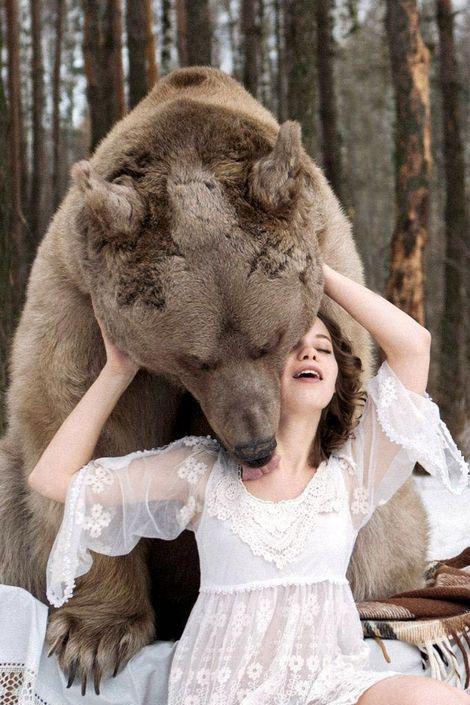 But, despite this, they are still afraid of the beast.

A few more photos of Mary.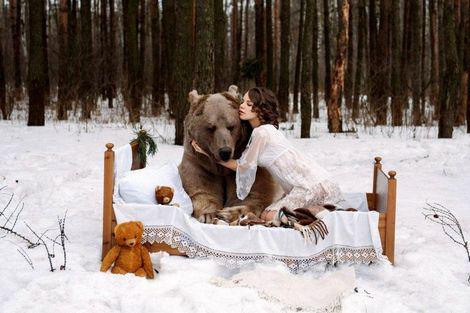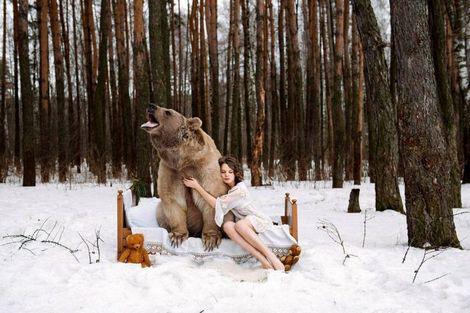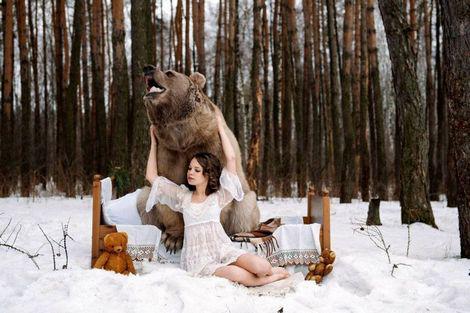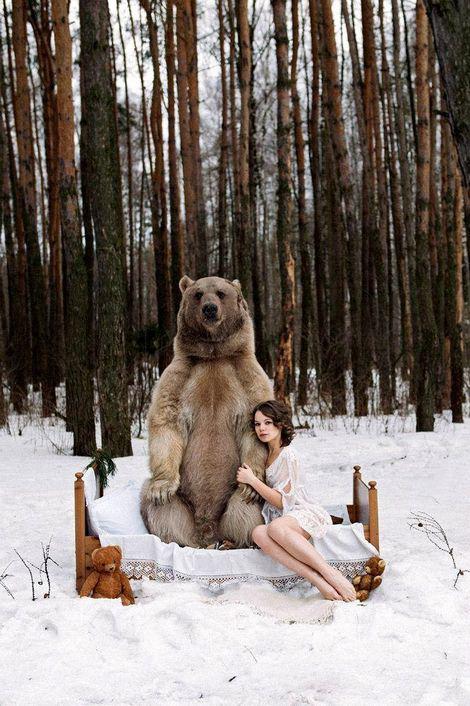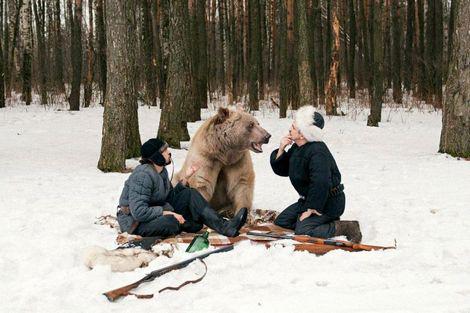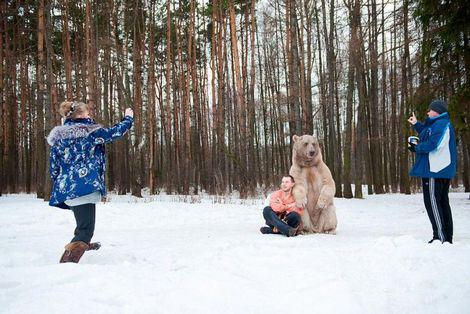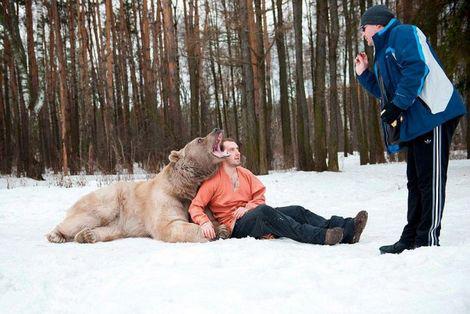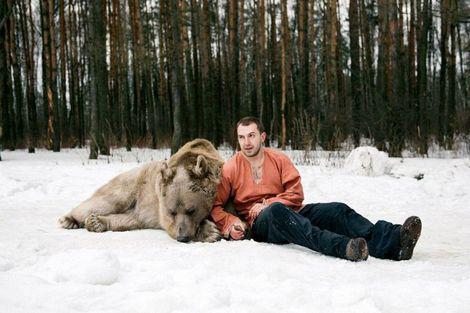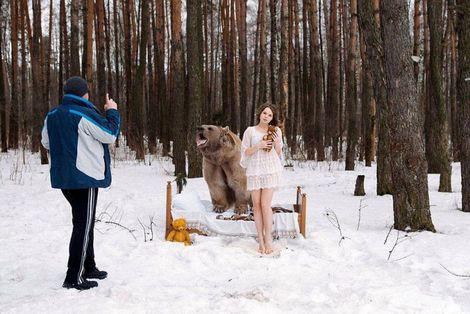 And as a small bonus older photo Stepan.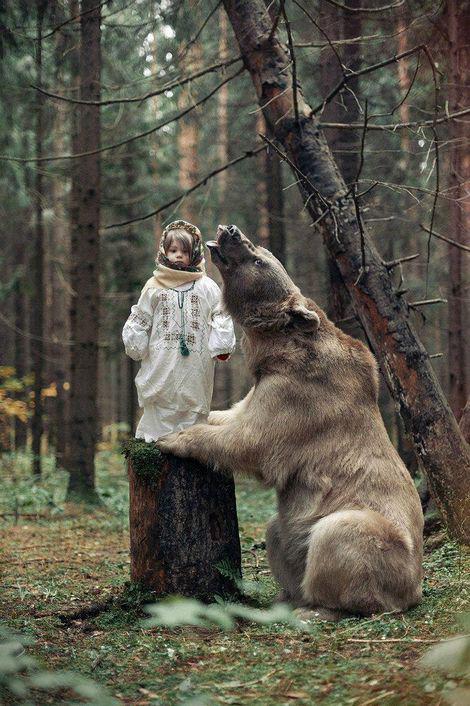 In my opinion, the authors were able to combine beauty and power of a single project. They showed us that even such a powerful animal can be gentle and affectionate. Well, the girls on the background of this giant looks simply amazing. What do you think? Tell your friends about it, too, let them express their opinion!

vk.com/ya.olga