We are all different, but we have one thing in common - we all have neighbors. Wherever you live, there is still some Vaska, who later will become your neighbor. Climb even in single house, though on a deserted island, but at least at the end of the world - you are out of the ground would get. Neighbors - wonderful people. There are those, which, as sung in the famous song Zemfira, I want to kill him, but there are also those that are more than a year living with you on a common platform - these wonderful people had even become a member of your family. Well, one lucky with its neighbors, to others, to put it mildly - not very.
19 It notes that could write only stern Russian neighbors. Laughter and only!
Dear neighbor, believe me, they, too, this repair is already sitting in the liver.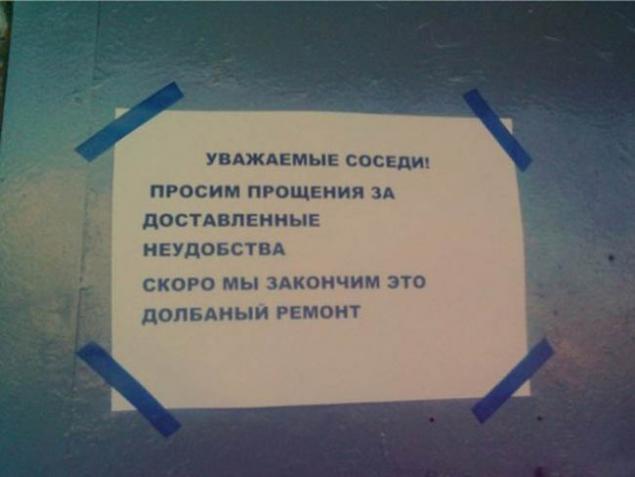 It is good that we are surrounded by such good people!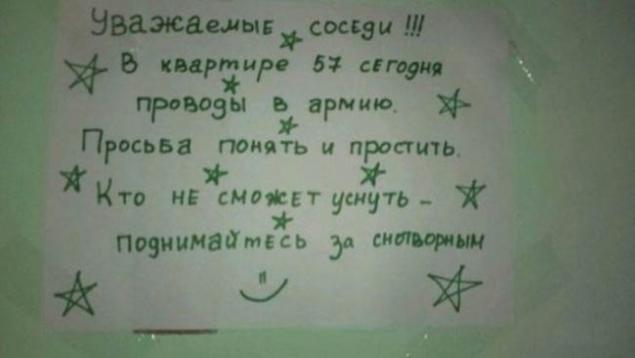 Master dramatization.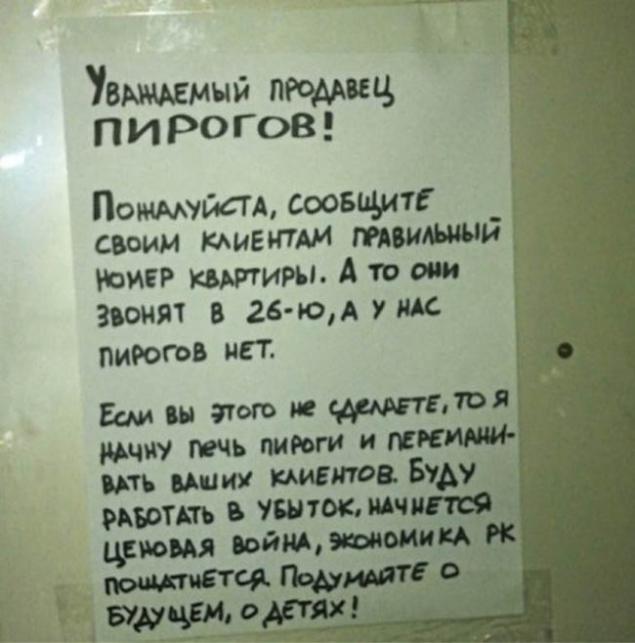 It happens to everyone!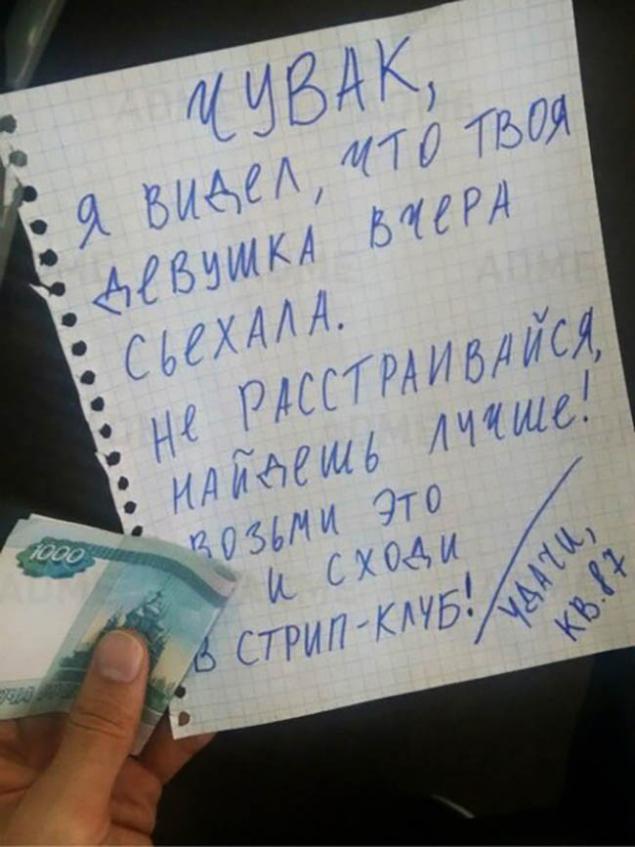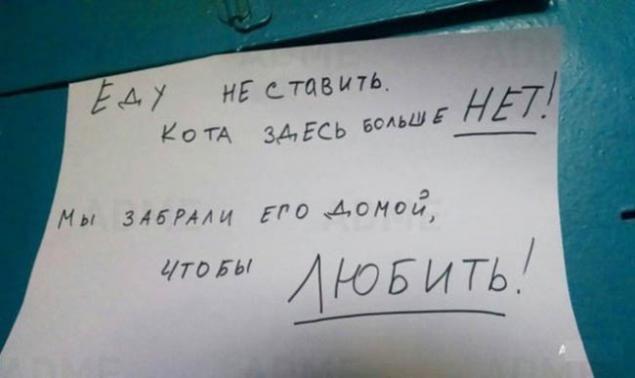 It then: the wheel has gone down, the wheel keeps poorly.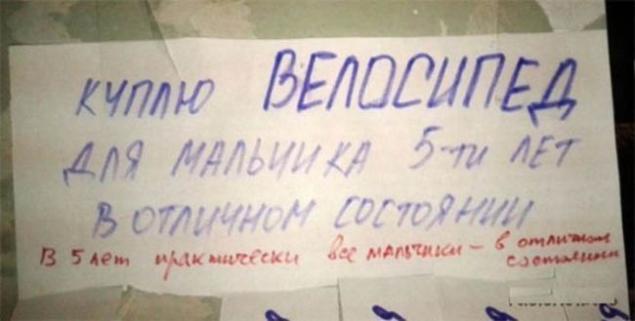 PF-f-f ... The snake on the balcony? So it's a common thing! B>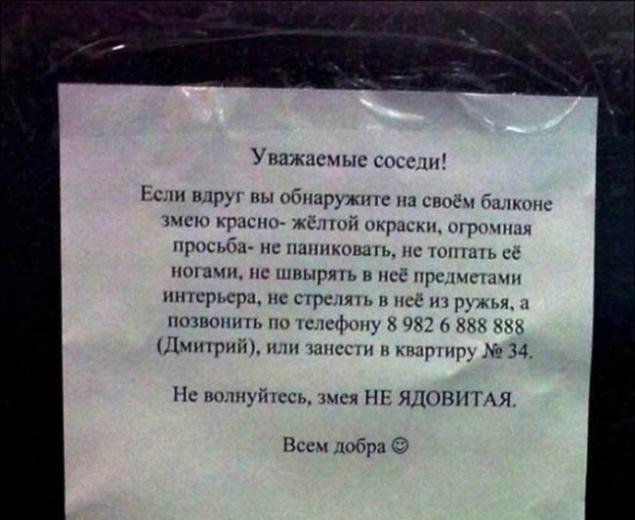 The main thing - time to appease the neighbors ...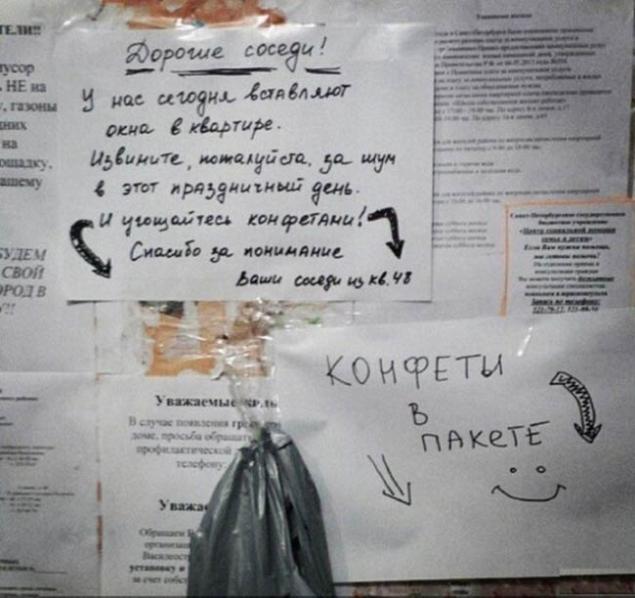 Yes, without a neighbor is not the life!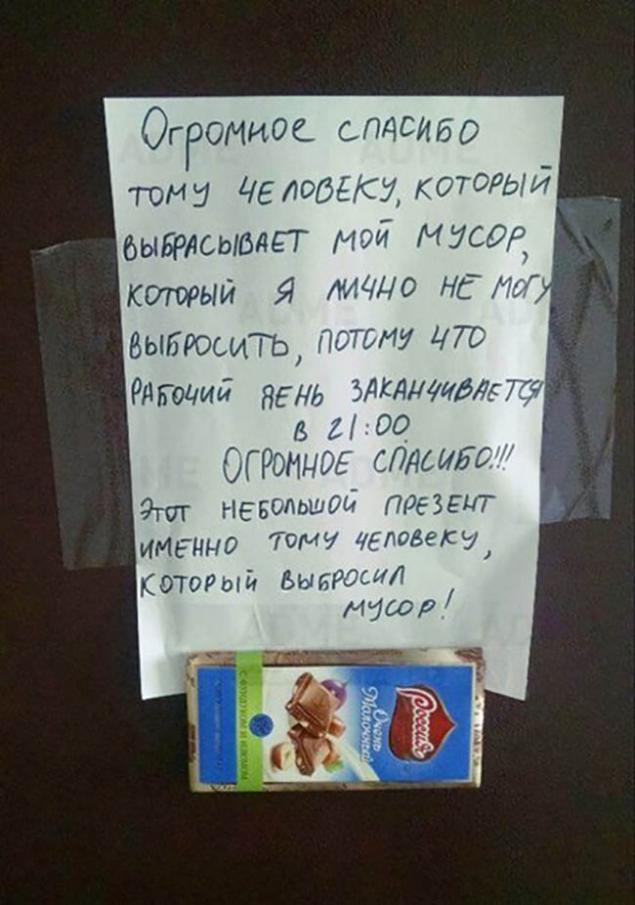 The generous soul.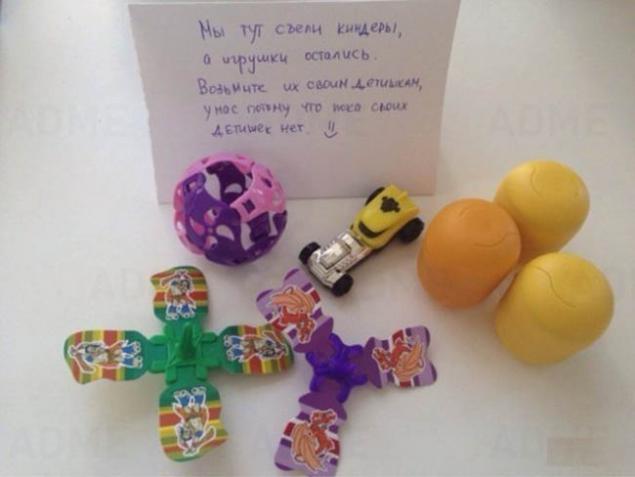 And then, look, here all sorts ponabegali!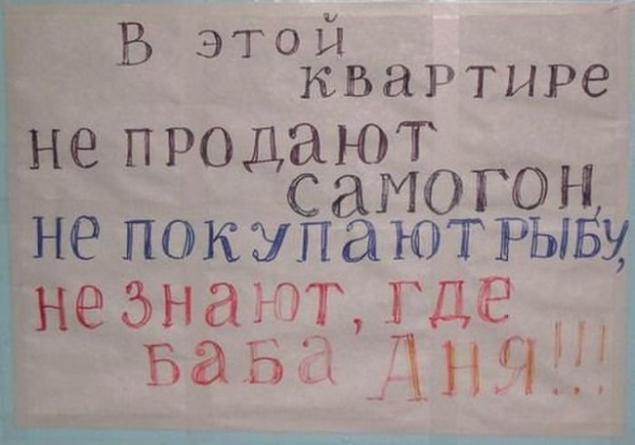 A good man ashamed even before the dog, not to mention in front of Pushkin ...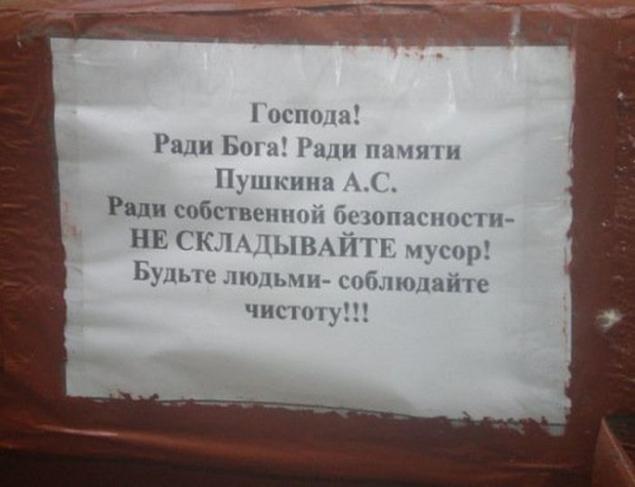 Is our country will be at least some changes? Let's start with the elimination of thieves chanson. B>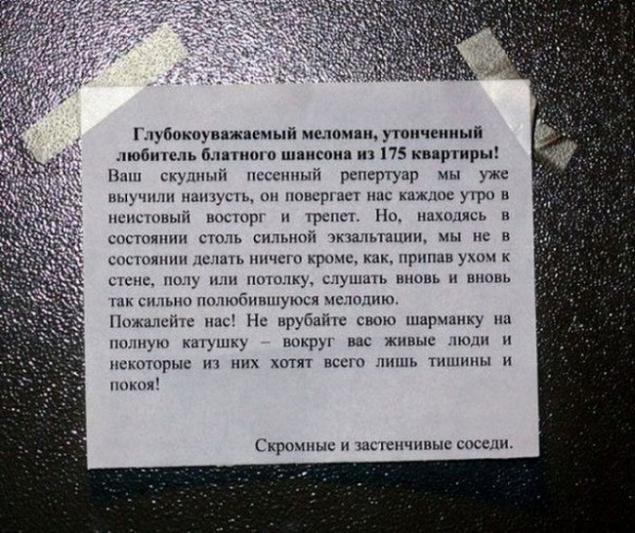 What a rascal!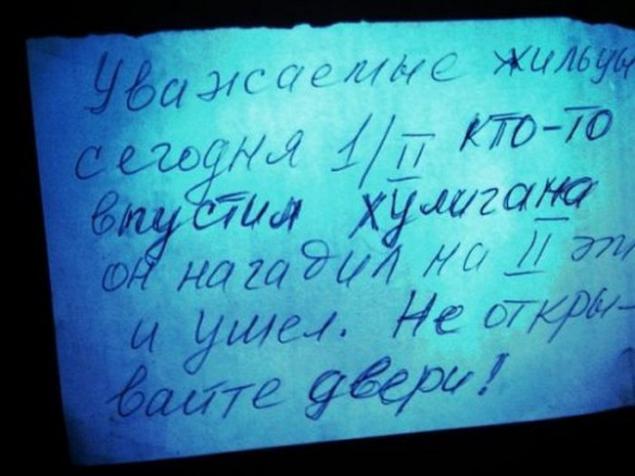 The terrible neighbors.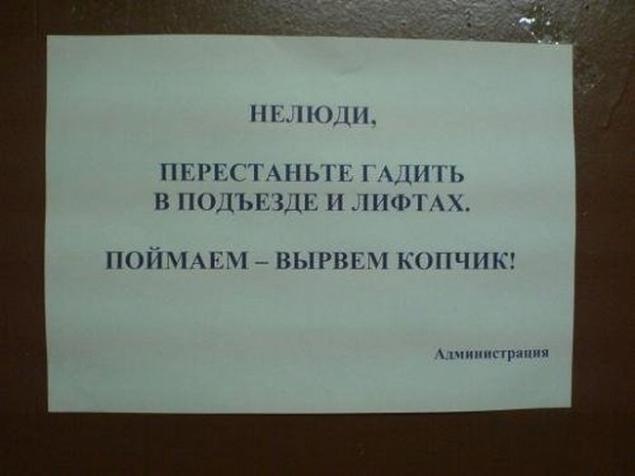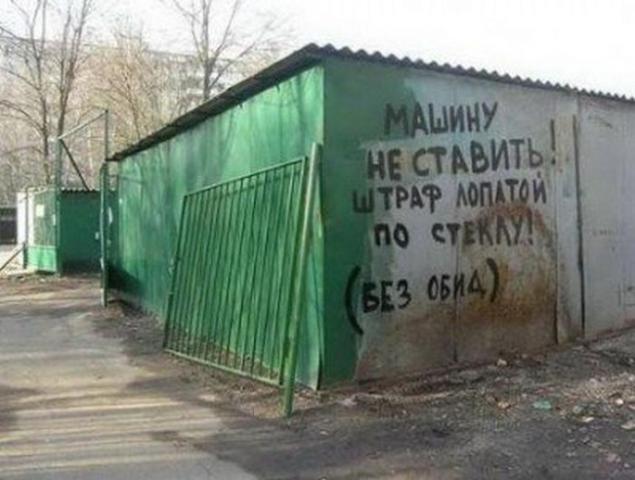 A special parents heartfelt greetings ...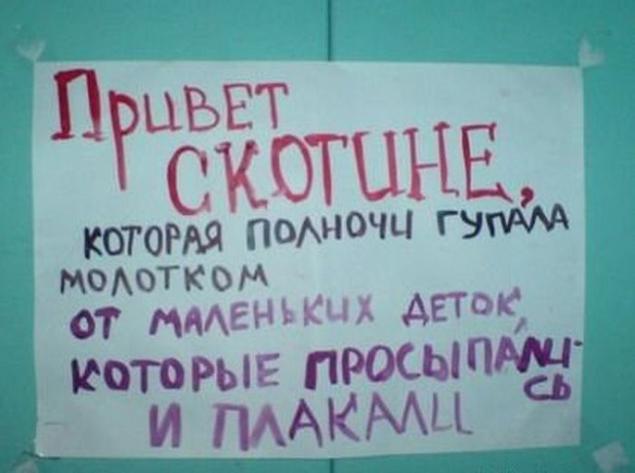 Take care, gentlemen.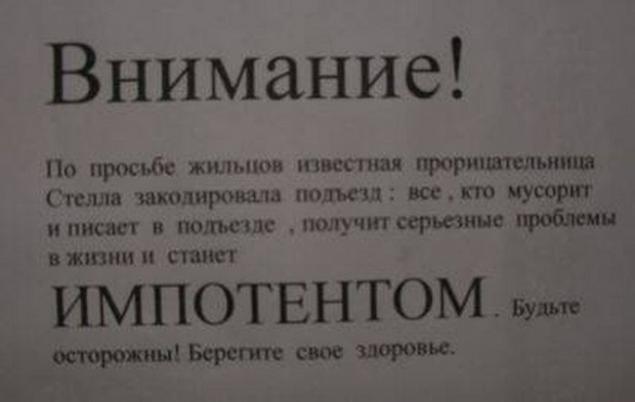 Some of these unique worth to bypass tenth expensive. Share this inimitable work of fellow neighbors with your best friends. Who, if not him, it's familiar!

via ofigenno ru