Recently, my friend took a puppy from a shelter. I do not have time to look back, like a kid, which has recently been host large sweater is too tough, it is already set to a large knitwear. The puppy grows - teeth itch ... To say that during this time the four-legged naughty vymahal not a joke - it's nothing to say. From the little puppy Shepherd grew downright hero! Strange animals, as well as other people's children are growing by leaps and bounds.
Proof of this will serve as a fun family photo-owners of dogs with pictures before and after they have grown up. Growing by leaps and bounds!
Magic: it took only 5 months - dog became more and shorter language.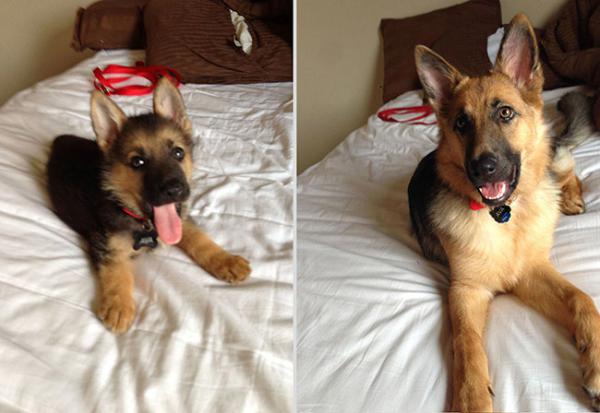 Someone changed beyond recognition! ..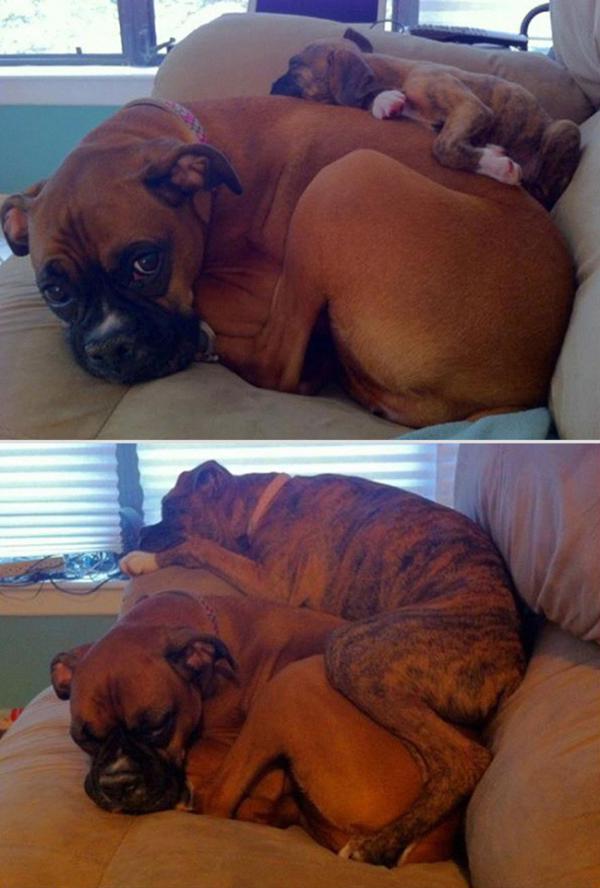 10 years, still have their ...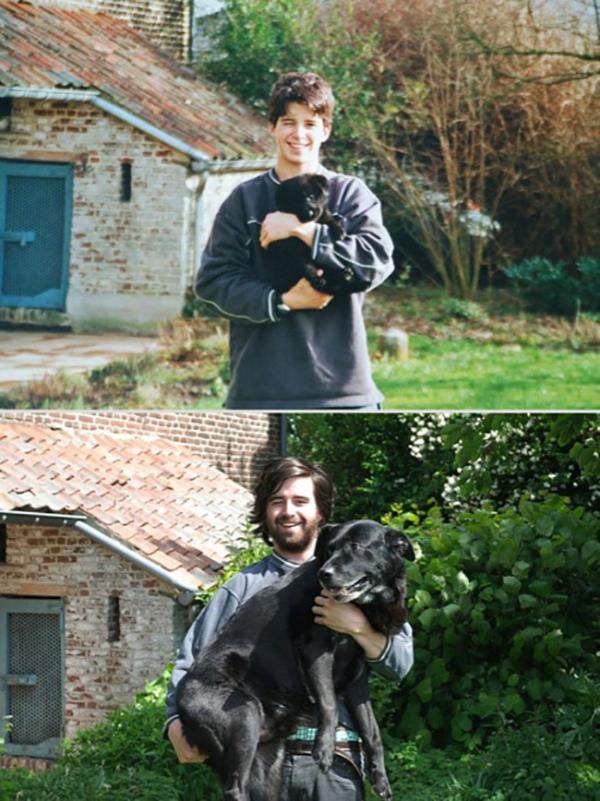 For 7 months you can vary in size, but it does not affect your charm. But there is one small condition - you have to be a dog Husky breed. B>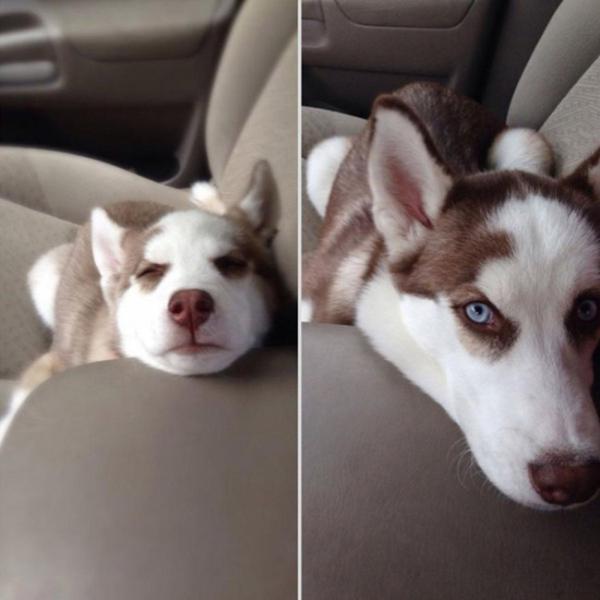 The train still goes on and on ...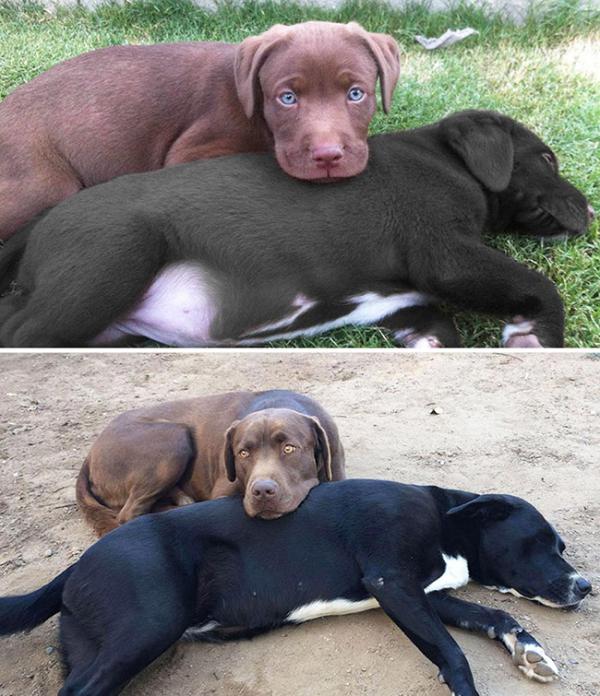 obnimashki never superfluous.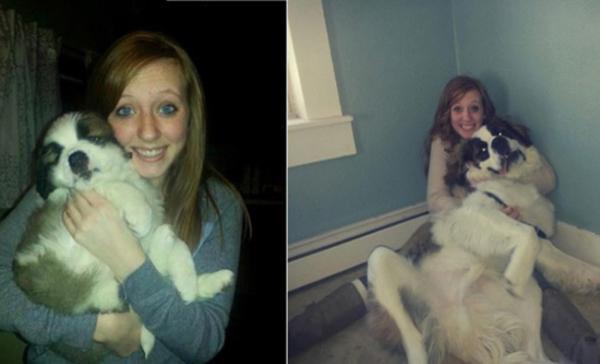 However, in spite of everything!



The years pass, and habits remain the same.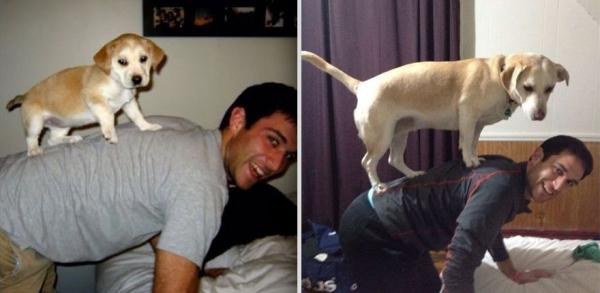 Favorite hideaway.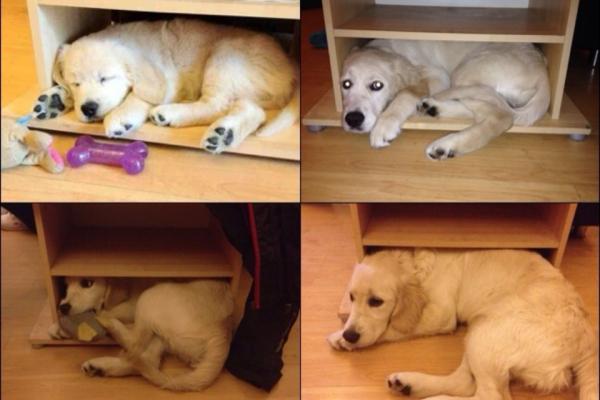 strong friendship will not break ...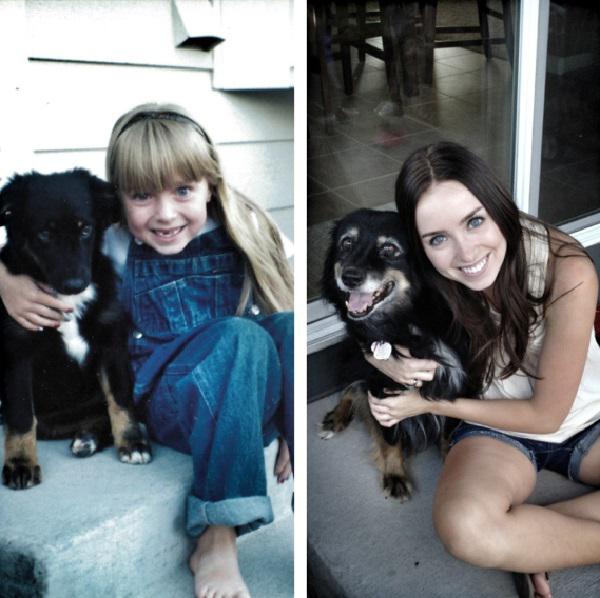 The Commissioner Rex manhood!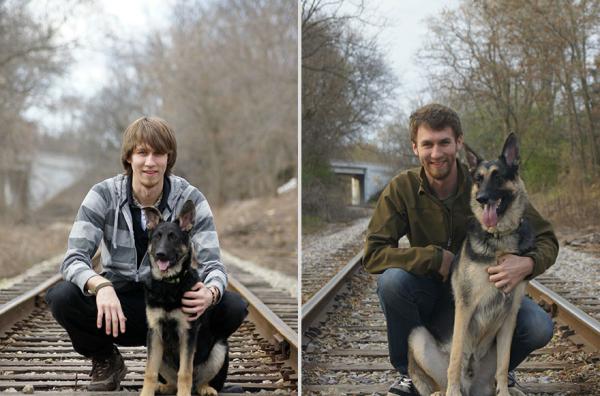 Nothing has changed, only it became closely on the bed. B>



This is the friendship!



A year later, the puppy can not fit here ... Well, at least climbed toy!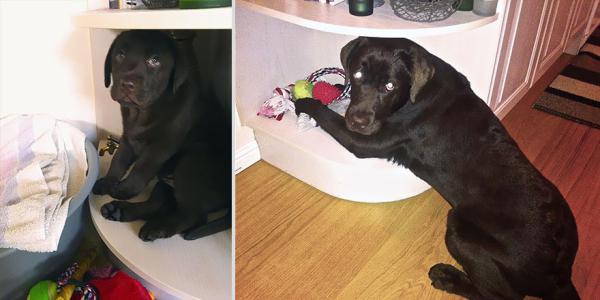 They do not know!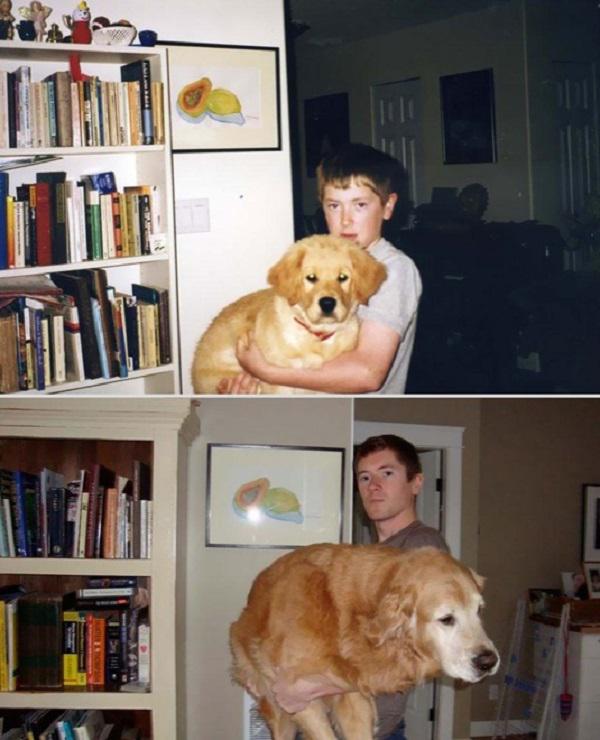 The same warm kisses after 9 years.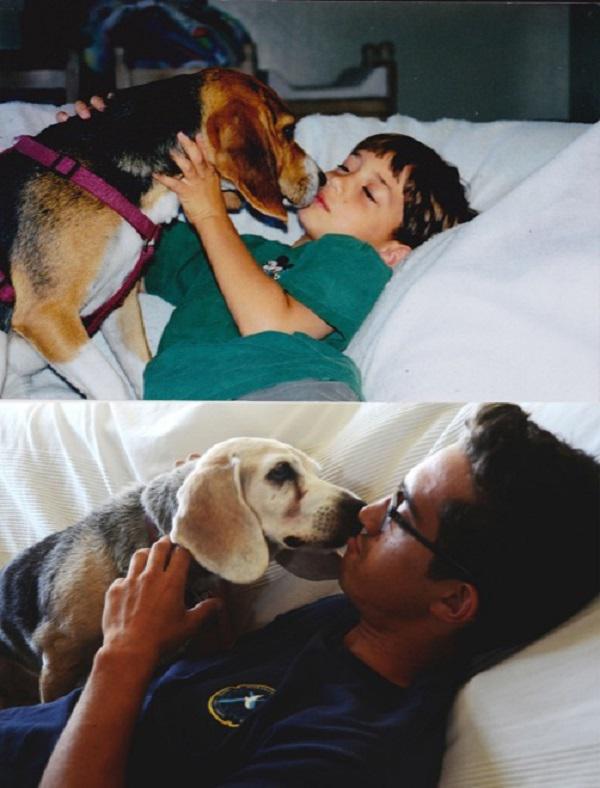 Inseparable quartet.



A view of some, all the same!


potyagushki in the morning - this is our everything!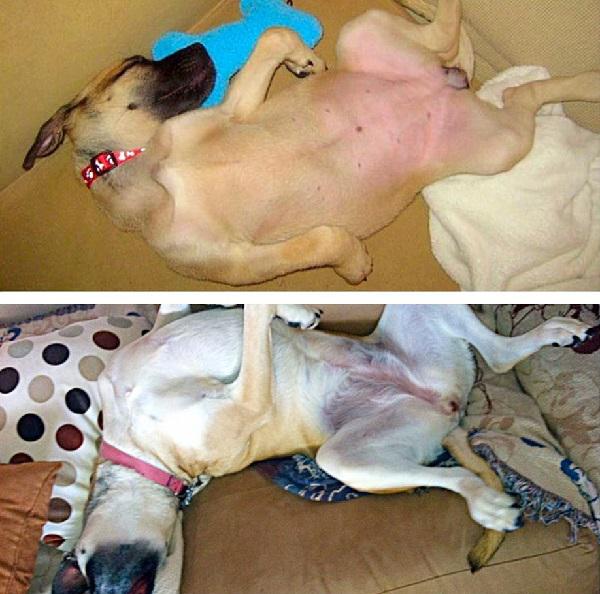 Years pass, as if one day ... As if even yesterday they were just crumbs. They're all so pretty, is a little! But the older the dog, the more trouble with him. However, if you show patience and care, these loyal friends will render you a hundredfold. Better friend than a dog could not be found! Share these funny pictures with our smaller brethren your friends.

via ofigenno ru