Rare dog gets to serve on the border. Shepherd Otriksu succeeded.
This story started shooting immediately after birth six puppies at Shepherd and Isolde "were" dogs before to determine their future.
Taken Tut.Bay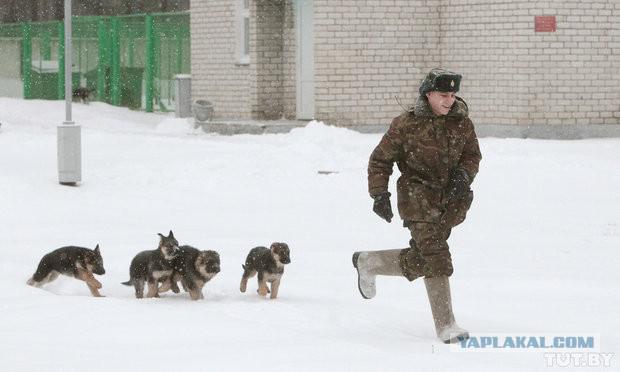 2.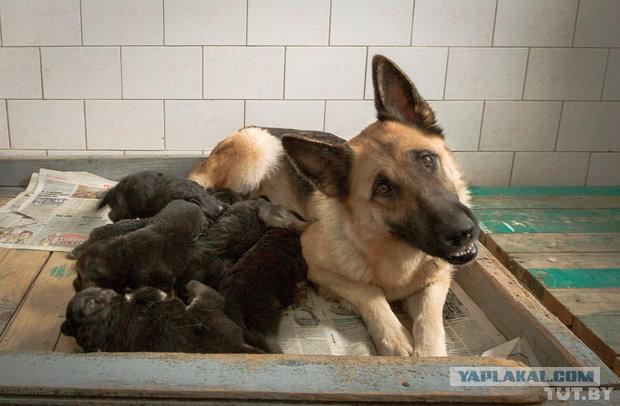 3.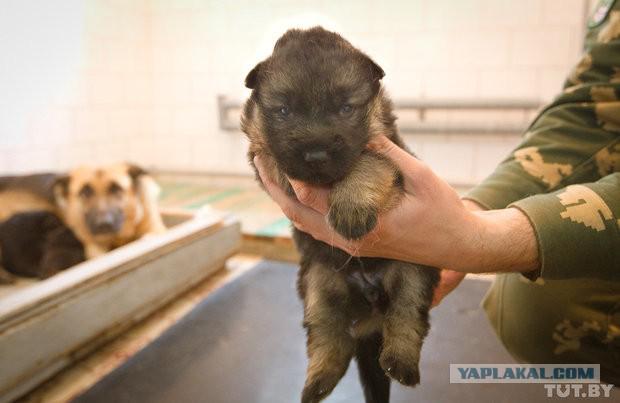 Six puppies were born Shepherd Isolde in October 2012. Every year in Smorgon (Belarus) Dog Training Centre border guards appear 70-100 candidates for cross-border service. Of these experts are selected completely healthy, are not afraid of traffic and people who love to play. These dogs are potentially suitable for service in the border troops.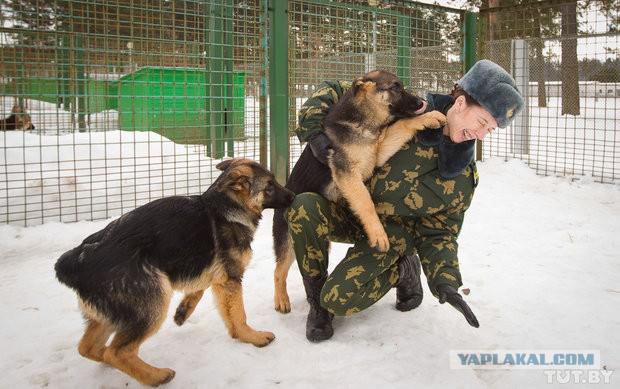 At first, the puppies are fed 5-6 times a day, then the amount of food intake gradually reduced. Adult dogs eat two times a day
The first few months of puppies live together. Gradually the dog emerges in nature and there is some aggression to each other, so they are distributed on the different cages.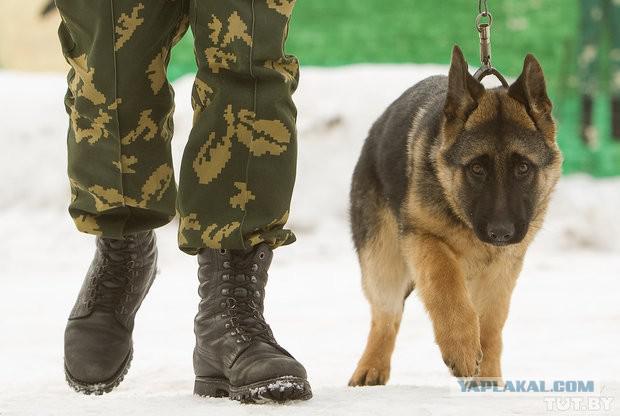 March 1, 2013. Otriks goes to the site. Puppies are trained for several months. Although, as they say the staff, all very individual - to the dog, the more "raw" and it requires constant work with them. Only two or three years the dog reaches the best qualities, with the active and ongoing work of his master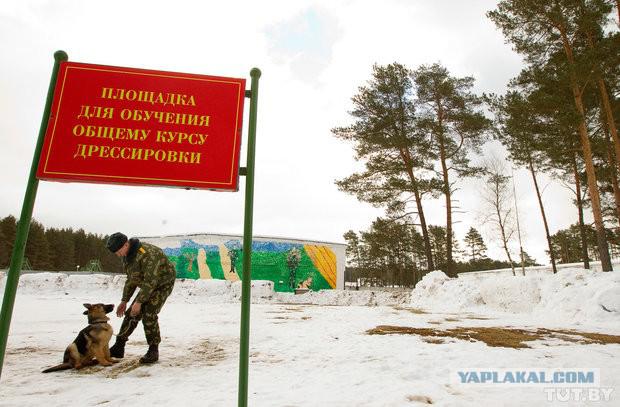 First puppies performed the general course of training - command "sit", "down", "me" and others.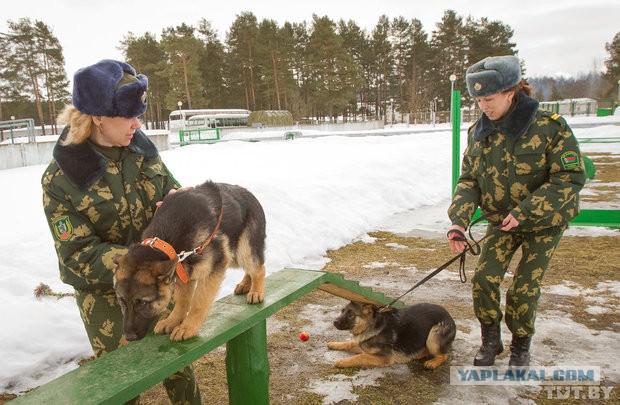 March 1, 2013. Otriks brothers and learn to overcome the obstacle. On the border of the dog may face a variety of barriers, it is important that it did not stop them. At first, the puppies need to be motivated: using treats and favorite toys. In this case, the orange ball
Photo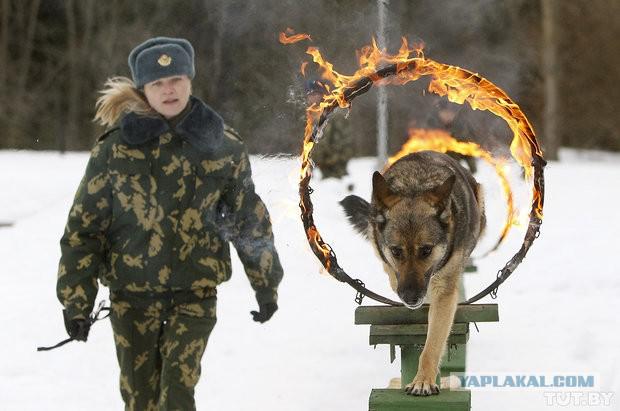 Gradually, the dog no longer afraid of heights and fire. Mom Otriksa Isolde in Dog Training Center not only gives birth to puppies, but also participates in various competitions, demonstrations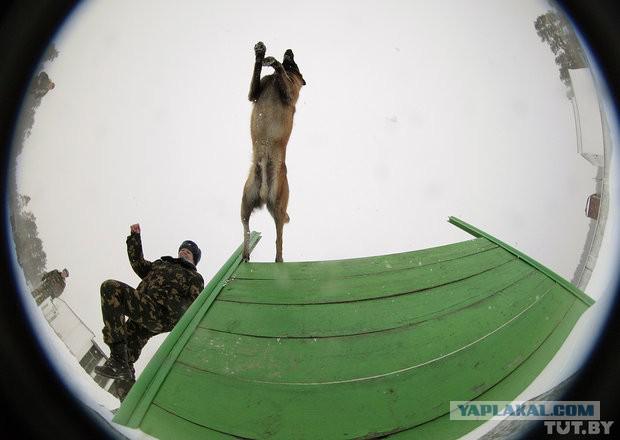 Photo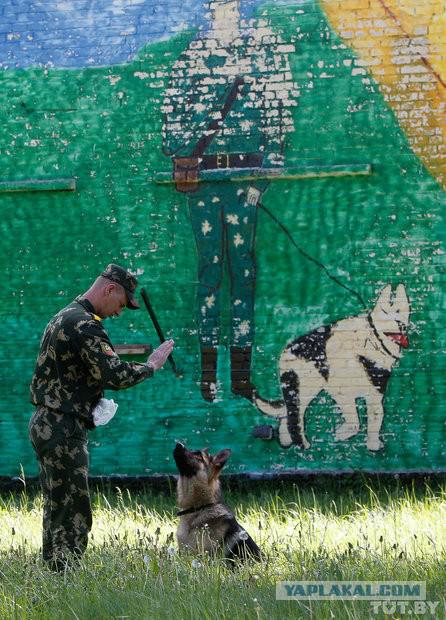 Difficult moments in training - execute commands at a distance or, for example, work on the trail in the heat, when the dog is required endurance. May 29, 2013.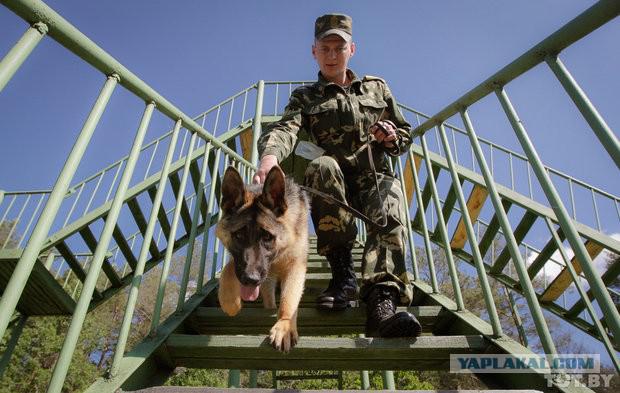 After the general course of specialization occurs dogs - selected employees have matured puppies for drugs, explosives, or work on the trail. Those puppies that do not fit in quality to service in the armed forces, are offered for sale to civilians
Pictured Oliya - shepherd dog from the same litter on private property with the owner Catherine Smolensk. Some fellow Otriksa stay in the center for further breeding, others bought "civil". Sheepdogs are 1, 5-2, 7 million rubles (about 200-300dollarov).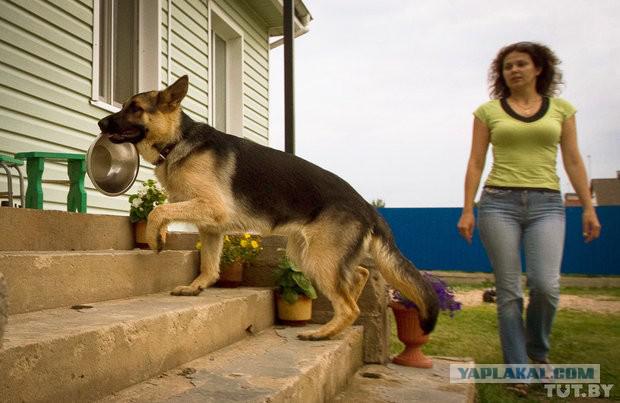 Otriks was chosen to work on the trail.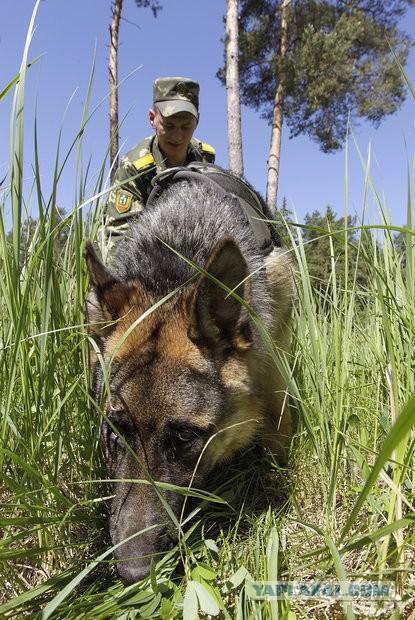 Photo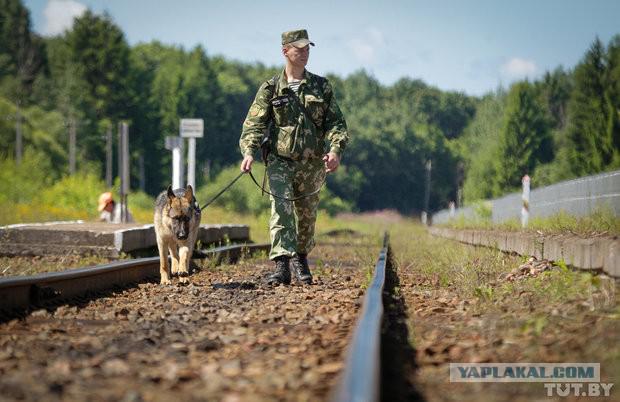 July 18, 2013 along with a host Otriks Vitaly Timofeev patrolling the stretch of the border near the border post Yarevo. Vitali knows Otriksa from birth, he had a trained him, and then went to the place of service in the Smorgon border group, on the border with Lithuania.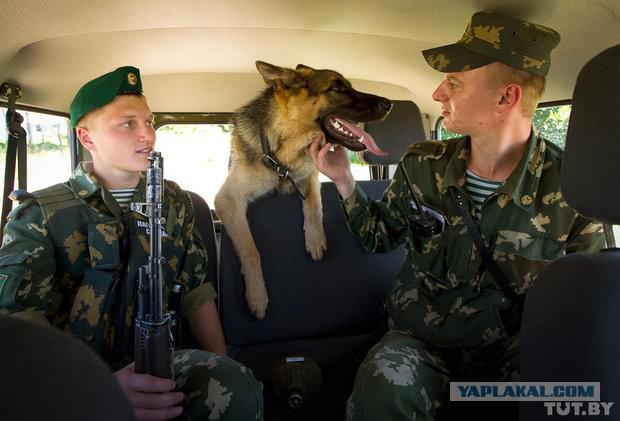 That's all I wanted to say. Thank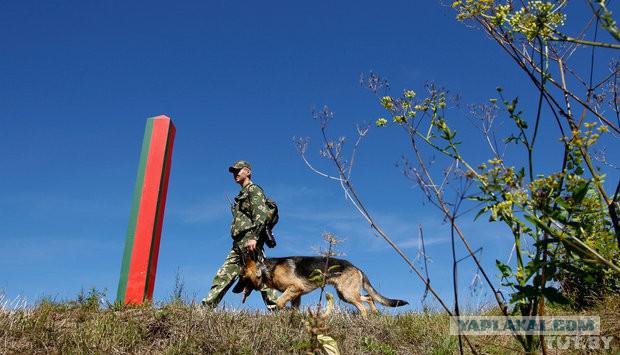 Source: