Effective way to help you instantly distinguish the hype on the Internet from the actual requests for assistance. We strongly advise you to read the continuation of the post, useful information.
Each time this trick come across more and more people. Recently, the familiar shared Feycbuke here in this photo.
Your hands reached for the button repost as it already has 521 people? Minute! First, follow a few simple things.
Name the city in which you want help.
Almost all fraudulent ads are written without the city - so they are better EXTEND. Each spell will think that it is in its territory. The absence of the city - the first sign of deception.
Turn your head.
Such texts are always written very emotional. Try to understand the text and ask yourself some questions. Give purebred puppies. Random mating pedigreed parents, though it can happen, but its probability is very low. The hosts will not allow it. Give free. Why is that? If they are bred, then the picture in the basin is 150-200 thousand rubles. Why drown? This ad is not written on behalf of the owners, and from outside - too strange.
Note the presence of details in the announcement.
In this case, they do not. No name to turn to the age of puppies, their number and how many boys and girls. If it is a child, it does not specify the diagnosis, the hospital where he lay, addresses departments of blood transfusion, the schedule of work and other obvious things.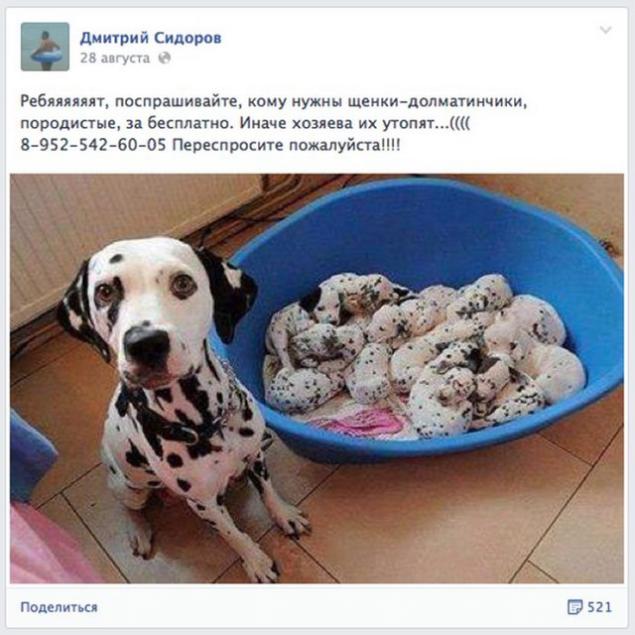 Urgency.
A child dies drown puppies - do not think, repost, or press the call more quickly! On this count fraudsters.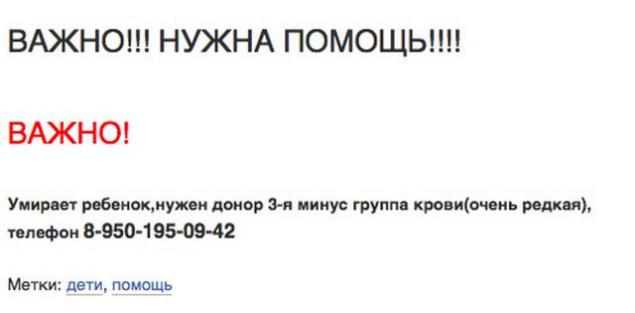 Use a phone number search.
Yes, it is so obvious that for some reason not all come to mind. It is likely that among identical Census, you will find a record of who you already tried to understand the situation.

Look on the Internet a photo of the ad.
It is unlikely that the scammers will take photos themselves. Most likely they will find a good network and a very touching An image. Use the image search. If a photo is taken, you will find it easily.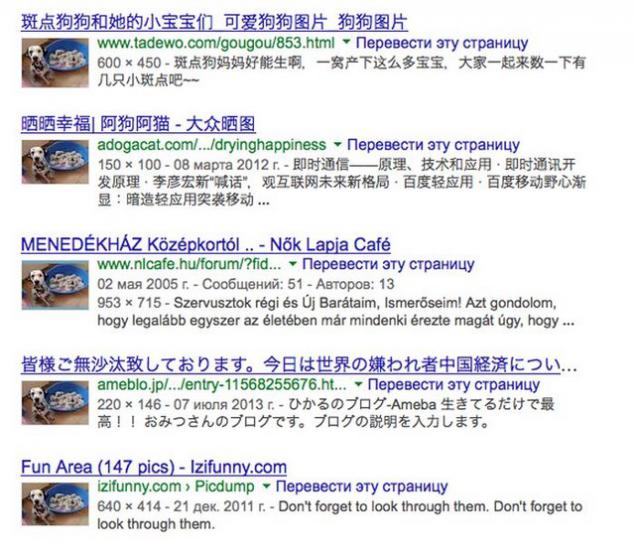 Learn what the operator belongs to the number listed in the ad.
For this purpose there is a special service "codes of mobile operators." At a minimum, you will realize that you are living far away from the puppies and unlikely to be able to pick them up.
Number of others in the region should raise suspicion.
The rooms that look like a regular mobile, but are not free - there. They belong to content providers that offer them additional services, such as voting, talk to adults and other entertainment services. Sometimes using different schemes may use their crooks. Be careful: paid a content number, usually has a prefix that is different from your region. For example, 8,809,505 xx xx should definitely appeal your suspicion.

Call this number for yourself before you hit the census.
It is better you do fall into the paws of crooks than deceive my friends and their friends to my friends. If there is a suspicion - check the information before it is disseminated. Room from another region, type of Skype.

From