Recently died the most popular man in the world - Ilya boy from an orphanage in Perm region. Most likely, you are about it know nothing. This is not surprising. After all, Elijah was no one from the family. He did not know his mom and dad and grandparents because all my very short life spent in a boarding school for the disabled.
The biological parents abandoned him, but he became acquainted with many wonderful people from all over the world, for which he became a mother. Perhaps after reading this text, some part of you, too, become related with this wonderful bright boy.
Elias was born with a terrible disease - Duchenne amyotrophy. This incurable disease gradually kills all muscles of the body, until it gets to the most important organs - heart and lungs. Because of this, parents Ilya chose not wind up with a problem child, and immediately after birth handed him to the orphanage. More, they have never in my life seen.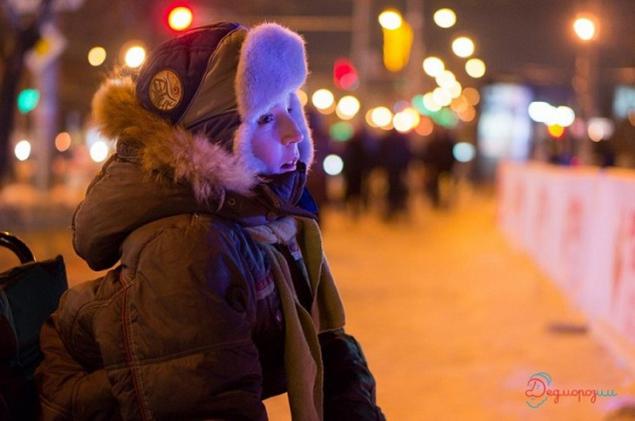 With its 14 years of Ilya weighed as a feather. It could be with one hand planted in the bed from a wheelchair. Due to the illness of a child could easily hurt at the slightest careless driving, but Ilya was always calm and friendly. He just calmly could ask:
«Dima, straighten my head, and then it will disappear!» I>





Elijah knew that he was ill, and he knew about what was going to die. But I take it quite calmly. For example, during a Christmas party in the office palliatinovom it seriously and soberly mused on the subject with granddaughter Lena: «I do not understand why people are afraid of death? Here I am a happy man - all my wishes come true! And not afraid to die ... And you bring me tomatoes? » I>

In this New Year the children from the orphanage congratulated a group of concerned Perm, who organized a special move called "Dedmorozim." And shortly before that, these same people decided to make Ilya special gift for his birthday. They invited their friends on the Internet to send him greetings from all over the world. Thus, Ilya could at least mentally make the journey, because all of his short life he was destined to take place in a boarding school.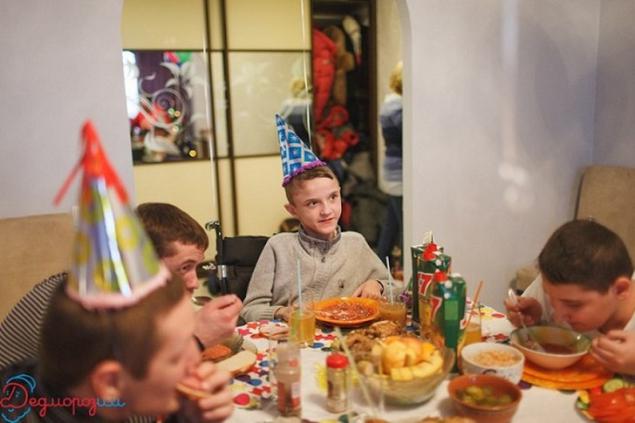 We responded to the call of hundreds of people. Ilya has received congratulations from all over the world: Canada, France, Japan, Australia ... Weight greeting cards brought to mind the employees of the local address. And Elijah saw a box of letters and gifts said: «This is what it means, I'm the most popular man in the world?» I>

The most popular people on the ground did not live until the end of this summer. He died on August 19, and soon he was buried in the local cemetery a government plot. In his last trip he took on rough roads dirty "UAZ-loaf." In memory of Elijah was only a mound of wet clay and a wooden cross with a plastic plate. On which he wrote his name and year of birth. From a human is only 40 white roses from those who personally knew of this wonderful boy, but tears former Maiden Lena ...





There is only one thing that's more sad than the death of a child. It is the death of the child, whom you knew personally. Now you also know Ilya and his death something died in you. But most importantly, that all of us together and this was something alive ...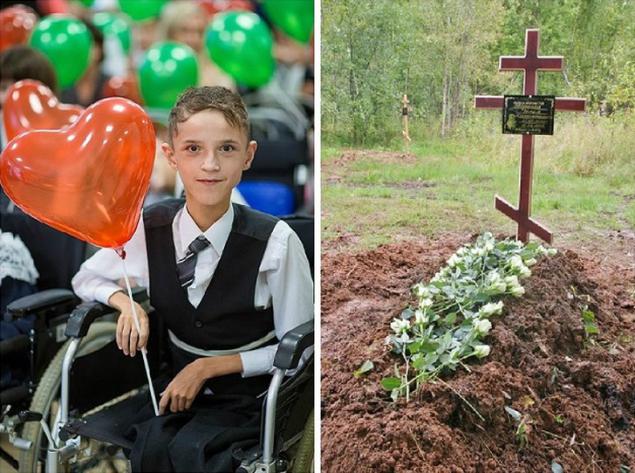 Sadly, when our world leave such a good person. But it can be a trigger for to helping people around you at least morally. Share this post with your friends, and you will find it easier to discuss together how to give others a bit of kindness and warmth.

zhebelev.livejournal.com/35270.html