26-year-old man, known under the pseudonym of The Street Barber, works as a hairdresser. Six days a week he cuts people in the cabin, and on the seventh to the streets of Melbourne (Australia) and free shave their beards and cut their hair homeless. The new haircut barber returns people hope for a new life.
Several years ago, while living in Canada, a young guy Nasir Sobhani (Nasir Sobhani) recovered from NAR * ozavisimosti. He recalls those days with horror when just could not look at myself in the mirror and be ashamed of others. After moving to Melbourne guy decided to start a new life and found work as a barber. One day he saw a window cleaner, who also got rid of the addiction and wanted to celebrate this case a new hairdo. Nasir trimmed it for free, which caused a huge guy delight and tears in his eyes. After this event every Sunday hairdresser dedicates homeless.
People living on the streets, that are ashamed of their way of life, and a new haircut gives them hope that all is not lost and can get better.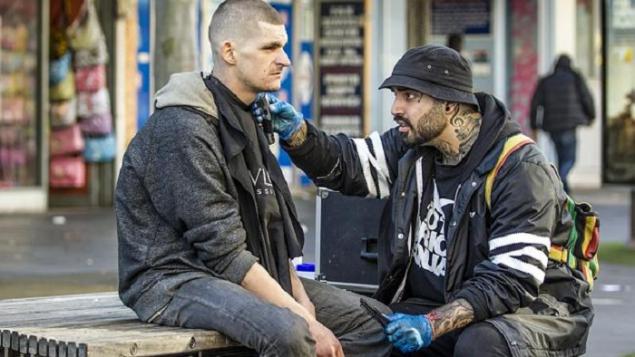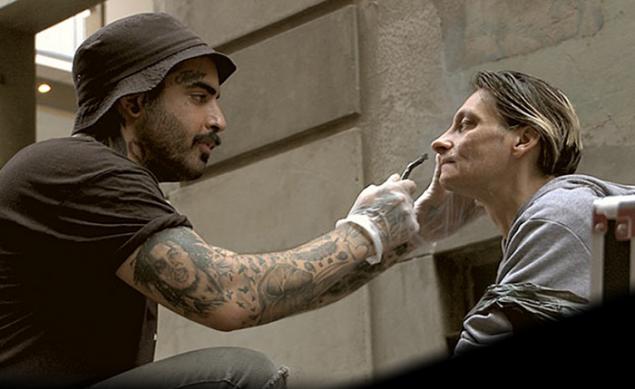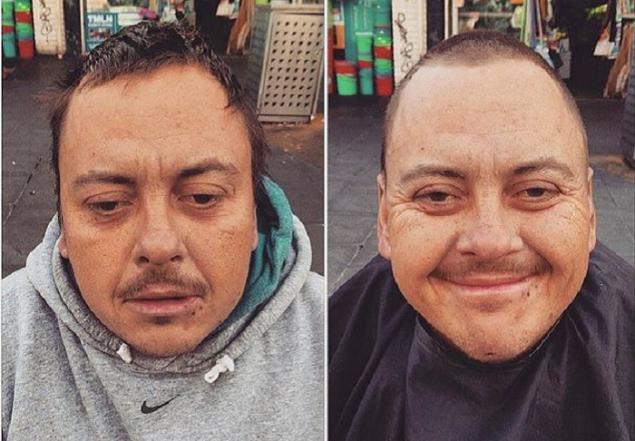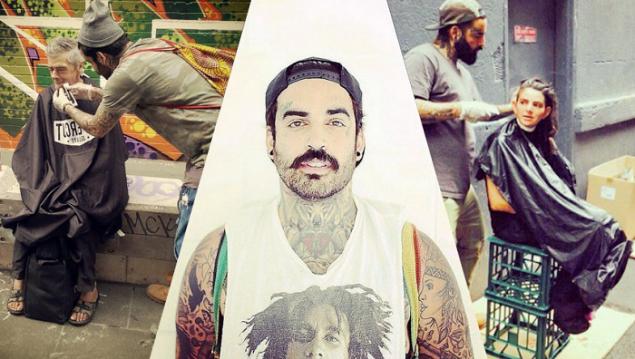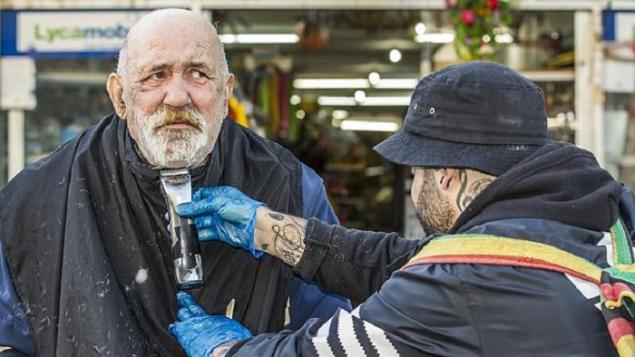 Your text to link ...