9 meaningful advice from a practicing psychologist Natalia Belousova how a man love a woman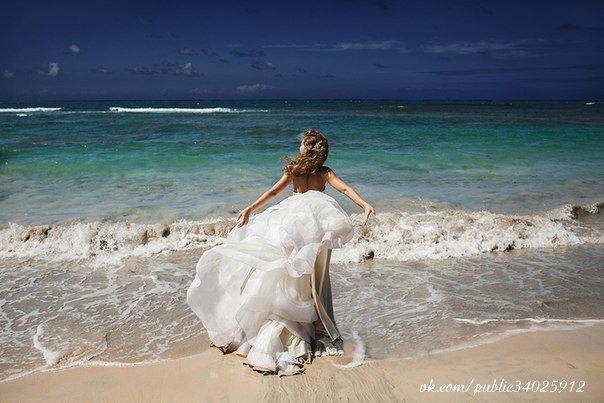 "Men - unpretentious beings in the emotional sphere, a normal guy has a lot to endure for the sake of a cute companion, which he likes ... Women demanding, but it is suitable for a number of keys. If you are a man and zamorochitsya read this guide - you're already halfway to success, tender leggy blonde, children postcard with your eyes. "- Says psychologist Natalya Belousova.
1. Agree with her social roles
There are women with a complex of Jewish mothers. There are girls-children-eternal. There are girls, girls and their guys in skirts. There are department heads, unable to make coffee. There clinically diffident models and charming ugly, envious of all. There are smart modest socialites and communicative durischi with a doctorate. You need the woman with whom you have the same understanding of the social roles of your and her.
There is nothing to be ashamed of when she offers: you do dress up and pay for an apartment, a house and I am not deny you in bed - and you will agree. There is nothing wrong when she warns: I set up the child and throw the work, plus I need a nanny to sleep and look decent. It may be at least an option, "Let me otpishu you aunt's apartment, learning Ruby and walk naked, only whipping me more often by the pope to the blood." The only criterion for the admissibility of any option relations - the consent of both parties.
The lion's share of deep family conflicts due to the following: spouse waited from each other that the partner was willing to give, that is, in the beginning of the relationship, they just do not agree about what it will create a shared future, and relied on intuition. And the intuition against people you do not know from the cradle, often messy. Therefore, make it clear that it is ready to give you and that he wants to hear from you, correlate with their wishes and make your own conclusions as to whether it is your destiny, or some problems ahead. Such discussions - this is not "trade", which condemned romantic stereotypes, and the normal steps towards building a harmonious relationship. Allah will throw you family happiness on a silver platter, but he gave you brains and tongues to agree on it.
2. Proposed solutions first
Gender worried woman worried about the fact that for them someone will decide will take away their right to self-determination and put on a rack "quietly", and there to close the wall. I'm not talking about that. This refers to the useful habit in situations where you need to make a choice, determined by faster than she, and offer your own version. This does not mean that your word is not discussed. Just like women do not mumble. Even if love is mostly maternal instinct, and sooner or later exhausted permanent decision-making wife tempted to fall chest authoritarian coach bobsled. Bad dialogue "- Honey, let's go somewhere else for dinner. - Where would you say, my dear, I do not care, I can at least have the nails after the meetings in the head office. " Good dialogue "- Honey, let's go somewhere else. - Come on, I just saw The Village new Ethiopian cuisine restaurant, where waiters in some negros loincloths read caste, how do you? ».
3. Do not disappear without warning
I understand that a permanent record of what you're doing, humiliate free man. On the other hand, is not that you are doing on Twitter? Here some ancient secret curse as soon as you are late for an hour longer than usual, do not pick up the phone for a long time did not respond to messages - even the most sober cold-blooded phlegmatic woman begins to paint is like you swallowed the snake moved wagon, drunk chef hammered to death orehokolkoy Vera Brezhnev drove by and fell in love with you forever taken away from her in a gold Cadillac. We can not do anything with it. Women worry, it's in their nature. Exit - to warn her that you can linger and go offline, addressing issues, even if the chances of it are scanty.
4. Darn things in the house
The magic of driving the nail and changing pad in the mixer for a woman is equivalent to the awe that is experiencing an average man, watching as the mountain of dirty vegetables, bones and bloody obscure herbs hour turns into a delicious three-course meal. Men want to worship the mechanics -zhelanie, immortalized in the classic story about plumbing. And even if the pope with his grandfather as a child did not drive you to the workbench in the garage, see guide on the internet and try to be a handyman better than to mutter, "I do not know, somewhere phone electrician mother enrolled on the wallpaper in the hallway." Practical knowledge of how to cope with everyday life, are part of the male eroticism and command respect from those things in principle are not interested, or (most of the girls). Only the best alternative - "Listen, take the money in the bedside table and order the toilet that you will attract, along with installation, and then I'm not so strong in the aesthetics of the interiors, like you, along with shoes currently in the shopping center opposite to buy».
5. Be proactive responsiveness
Proactive - is the antonym of reactive, that is, you do not react, and act proactively and pre-emption. Women more often than men, mood changes, they attach more importance to things about which man would be forgotten in a moment. Therefore monitorte this sensitive system, as if it was a thin device, which has a major impact weather, light, news, gossip and generally anything. As soon as the woman's behavior begins to deviate from the usual - chatterbox long silent, active hangs in thought, quiet breaks for the dog, and the leader of the views out of the bathroom with red eyes - ask if everything was all right, if anything had happened, without waiting for it zaoret "I was three months in a depression, if she died, you would not notice." The idea that her partner's mood is just as important for her, by itself will warm woman. Then maybe you do not even have to hear passages like "Madonna turned 55, how my mom, my mother looks a lot worse, and I'll be so, you left me for the students", "Chapik sad, I read in the Internet, it surely cancer "and" I just realized that I was worthless nonentity, that explains everything ».
6. Criticize so that it did not look criticism
Even if you caught is not very clever copy, and you can not throw it, because it sickens the shape of her feet and the smell of her lotion to adjust the behavior of the favorite for the best possible way, so as not to hurt her, and not to provoke caustic remarks in his address. Any good initiative with a questionable result is better to praise first, and then gently point out the shortcomings of (the initiative, in any case, not women). Bad example: "The whole office is now laugh at me because of your crooked land. We ordered normal, replace them and played on your carrier, little boy shot enough. " A good example: "Delicious apple pie, I ate all! No, no, I'm not from discontent swelled, I just have allergies! And can the next time the same, but with a pear? You're so well done! ».
7. Provide small courtesies, even if laziness
Is the color of a waste of money, and she loves them? Stepping on your throat (women despise the miser) and buy Gerber at least once a week. You cost a hundred rubles, and her joy in a thousand. Get used to give small gifts for no reason, and eventually the fact of giving will bring you as much pleasure as the fact of receiving it. For a small sign of attention and memory concerns - and more realistic step writing to your phone calendar - all dates which it considers important. The day of your acquaintance, the day of our first meeting, a day when you have gathered when you offered her hand and heart, wedding day, birthdays, children, her mother, her puppy, her birthday, Valentine's Day, finally. Always have on hand some decent gift, at worst, a certificate perfumery network (you know how many there are decent spirits, huh? 80 dollars), it will save you a lot of nerves.
8. Praise her appearance, even if lying
The standards of our society believe that a woman should look good, and this installation penetrates the consciousness of all women - even yours, that sniffs at the mention of fashion and in the opera, arms akimbo, pushing carts about feminism. I understand that a new haircut, and even more, a new packing or bracelet, which she chose four hours notice is difficult against the backdrop of the crisis over Syria, market volatility options and other important things. But you really try. If she has an innate taste and dressed so flashy, that you can not distinguish it pastel cardigans from each other, give yourself a recurring reminder to make her a compliment, encoded by something like "take vitamins." If she had bought went scarlet skirt a la Cabaret, fishnet stockings in a large, in which each of her leg looks like ham in a string bag, and this is going to go with you to the banquet Bar Association, resist the harsh statements. A good example: "Wow, it's safe, I got up, and my colleagues will rise, I will go mad with jealousy, do not be so cruel to me. And here I see a cool black dress, we're in it to go dancing, I remember how wonderful it was? .. ". Remember, any change in appearance indicative of the desire to please you, so in general it is positive, even if sometimes you wear pulled over her head package. And the belief that she turns you like directly affects its looseness in ...
9. Label the things that you do not ever
This is somewhat common with claim 1, but there are nuances. A number of things you think the little things, not even worth mentioning, as it shakes them, and vice versa. So mark your fad these as soon as you want to furnish their arrogance: childhood trauma, allergies, I become irritated by this, it makes me unhappy, voices in my head are not told. And I'll never wear your handbag, to walk your dog, go with you for my gear, arrange joint family dinners for our parents. Why is it important to say so in time and firmly? Because, it is worth a couple of times to give up out of politeness, and then take time off, and she begins to think that you no longer love her. And the fact that you love her - is the cornerstone, the primary element, the base and the rod of your relationship to her. This is what your woman in principle should never be doubted.