For years, everyone is talking about how to be a man. It's time to look the other way.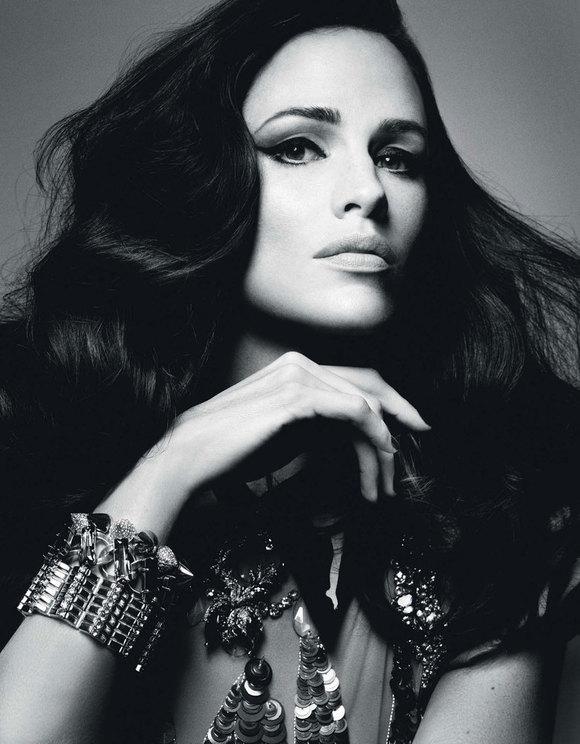 Selecting a partner - one of the most important decisions that a man takes a lifetime. Some even argue that it is the most important decision.
We choose the woman with whom going to share your inner world. She is the mother of our children. It will help us to plan life. It should be ready to lend a shoulder when it will be bad.
But what should be the "right" woman?
For a long time in the press and on the Internet were discussed only the issues on how to be a man. Woman in itself perceived as a trophy. I do not agree with this thesis.
You see, we, the men, too, have their own preferences. It's not just about looks. Or rather, not about this.
So, what do we want from women? Here are 7 of our most important desires.
1. The nature of
Being a really beautiful girl - it does not mean to be self-sufficient and harmonious. I have met a lot of beautiful girls. There were those who looks as attractive as the dirty concrete at the stations of the Kiev subway.
I'm sorry but it's true.
We want people who spend a lot of time and energy to maintain its beauty, finds time for a genuine, real life.
You - not what you look like.
We want our girls were able to laugh uncontrollably - alone with us, together with our friends. We love women with a sense of humor. We want to see next to a girl who does not take life too seriously.
Be yourself. Order a cheeseburger for lunch. Fields of his ketchup and do not think as you look at it from the side.
Put slightly sweaty mess T-shirt when you expect us home. You do not have to do makeup. Do not brush. In fact, like your "shabby" look.
We love it when you dress well, to feel beautiful, but that does not mean that with us you can not be real.
And, yes, it may seem strange, but the character is more important than outer beauty. Not least because that inner beauty over the years become more subtle and refined, and the outer - just fade.
2. Respect
Your attitude to the surrounding people talked a lot about who you really are.
In today's world, when all sit around on social networks, your face - your profile on Facebook. And we really read what and whom you are writing as a revocation of the others. Your posts reflect your personality.
And, frankly, men do not want their girl was everywhere and done it all. We do not like hundreds of photos from your partying. Little boys may want to have a popular girl peers, but adults, real men do not play these games.
You can not respect the other person, if you do not respect yourself.
In fact, we want to marry a girl who chooses to stay at home at night and read a book, rather than the one who gets drunk with friends at the weekend. Modesty makes you more intriguing!
3. Attachment
Men are inherently oriented in greater physical contact. We know the world feels. Of course, we want to have a number of Woman, not capable of constantly tempt us, but the one next to it will always be warm and cozy.
We want you to sometimes stretched out a helping hand. So you kissed us when we did not expect. We want you to be embraced us in the evening and asked how was your day. We want to feel needed.
And, yes, we value comfort above loving relationship romance!
4. Intelligence
We like to keep not only sincere, but also intelligent conversations. Contrary to popular stereotypes, we think not only about ... We want you to be interested in the world around them, their place in it. And in general we have a broad outlook.
We are much more interesting to talk to you about life itself, rather than a new designer handbag or your favorite TV series.
We, too, sometimes we are guilty. When you impose football on Sundays, for example. But we want to count on the fact that we can ask you for advice when the situation in our career to be a stalemate. And we want to count on you to get an adequate answer to the question of what to do, not just "things will get better».
You do not necessarily have a degree from Harvard. But we want your intellectual level (the level of your education) enables you to understand us and our problems.
5. Confidence
Life is hard.
Every day - a struggle, and to reach their dreams, we need to close to us was a woman, always ready to be there. In any situation.
A woman who loves herself, despite all its shortcomings, will love and a man who next to her - in spite of all its shortcomings. We want to go to the stars with you, not in front of you.
To be confident, do not need to have a perfect appearance.
Strictly speaking, the attraction has nothing to do with looks.
And, yes, we do not see each of your weaknesses. We often do not understand why you spend so much time near the mirror. We do not analyze each centimeter of your body, make sure that you are perfect.
Ideals do not exist, and we do not seek. External beauty can only complement you, not be the basis of your personality.
All we need - it's self-confidence and the woman next to us.
6. Ambition
Men love to be the guardians of the family and the most important in her planner. But we want to be next to a woman who is also able to make plans. We do not want to take all the decisions alone. We need a visionary partner who knows how to dream and to take responsibility.
We do not want to live a life with a woman who entrust themselves to us at 100, and will humbly wait for our permission to take the next step.
Ultimately, the only women who are ready to go not only up, but ahead of us become better mothers to their children and really strongly aspire to a successful relationship.
When the situation will ever be really hard, our ideal woman does not give up and go away. She has enough ambition to hold on to what is valuable for her.
7. Modesty
Humble people - the ideal companion in life. Modest girls have compassion for others. And they want to close people were happy. Happiness for one - it is not at all happy, they know.
Only those who can not put their egos on display at every opportunity and an awkward case, able to build strong relationships based on partnership.
We like it when a woman on the one hand, smart and ambitious, and on the other - do not feel as if they have 10 goals, and they all know.
If your goal - and the popularity of high social status, it only prevents modesty here. But if you want to live a happy life together with a reliable partner, here it is - the Holy Grail.
But still, yes: we are ready to take you and drawbacks.