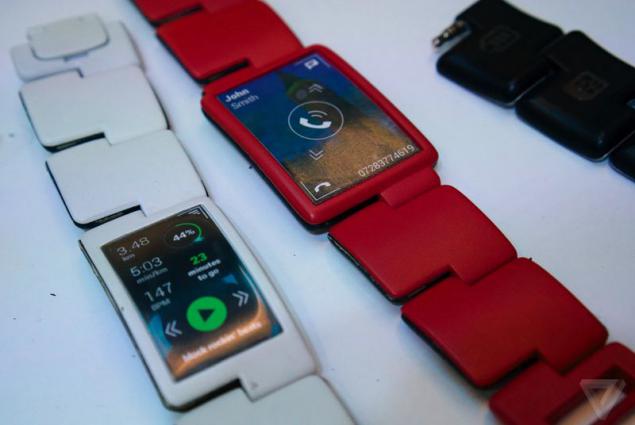 The modular structure of electronic devices is quite a promising idea, which is already embodied in various projects. One of the projects that are as close to the stage of implementation - is
modular smartphone Project Ara
.
The second may become
модульные Watch Blocks
. Last year the company, which is called Blocks Wearebles announced its intention to create such a watch. Now developers have shown the first prototypes of the finished device, which helps to understand how to look Blocks, and what they will look like.
It should be noted that the current work Blocks Wearables is part of the «Make it Wearable» from Intel. After some time, the company will have the most to continue work on their project, and the funds are likely to be collected on kraudfandingovoy platform Kickstarter. Anyway, the fund-raising campaign will be launched in June this year.
Functionality hours will be about the same as with most smart devices of this kind. It is to receive notifications from your smartphone, control some functions of the smartphone, tracking the activity of the owner. The user can add custom modules, such as an additional battery, GPS, microphone, slot for SIM-cards and others. Modules will be links bracelet watch, they will easily be removed and connected.
The approximate price of the basic set - about $ 150, and modules - 20-40 dollars.
Source:
geektimes.ru/post/244055/