This year we finally got the iPhone the size of a shovel, a bunch of "smart" watches and bracelets, puff and thinnest smartphone, virtual reality glasses. I suggest for a moment to stop, look back and remember what got the world this year.
Please comment in
offer your options: what devices this year were the most memorable and interesting.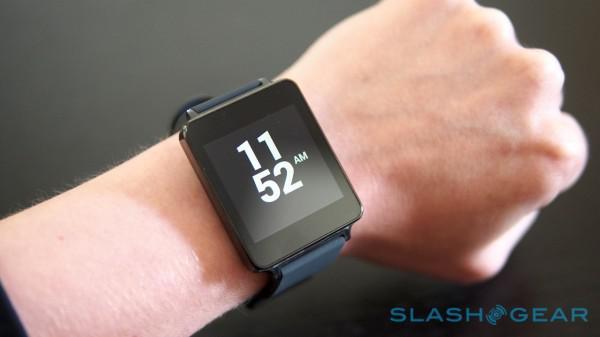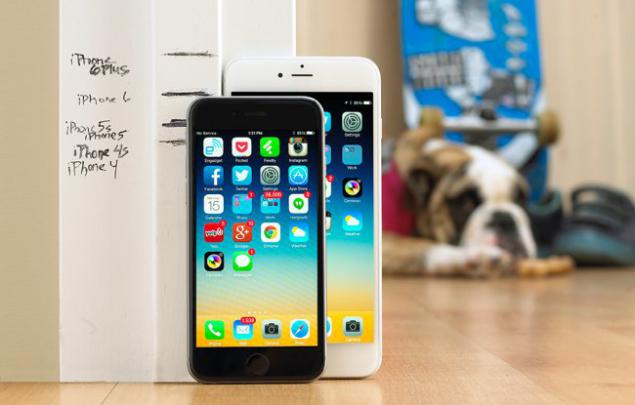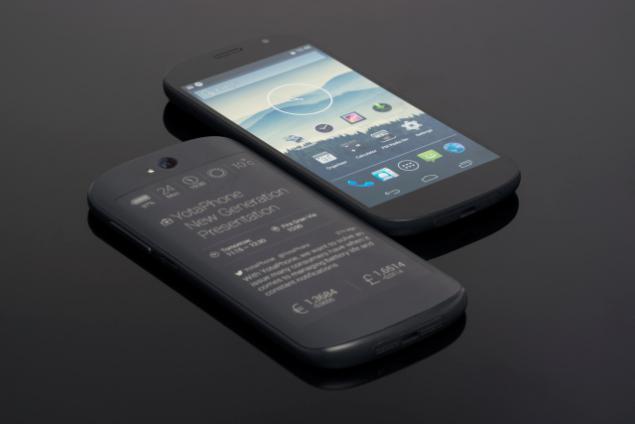 Lenovo Tablet 2 Pro h4> In October, I had the honor to be in London at presentation new Lenovo products and took out two nice gifts. One of them - a brand new Lenovo Tablet 2 Pro, a tablet with a screen 13, 3 inches and a resolution of 2560h1440 projector provides excellent image in a dark room on a white background. The weight of this colossus - less than a kilogram, although it looks like a TV. Due to the design of the chassis, Lenovo managed to fit a battery capable of supporting more than 10 hours of intensive work using a camera with flash, 4G and Wi-Fi. In this I am sure while working on Forum "Open Innovation» and telecom tour to India .

So we are looking series in the kitchen.









Samsung Gear Live and LG G Watch h4> There had to mention two of the gadget, because it is not even about them, and about the operating system Android Wear, which has precisely one of the most important milestones in the history of wearable devices .

In March 2014, Google introduced an operating system for handheld devices Android Wear. The project immediately confirmed their participation vendors such as Motorola (now a subsidiary of Lenovo), Samsung, LG, HTC and Asus. In June, at a conference for developers Google I / O provided the first device on Anroid Wear: Samsung Gear Live and LG G Watch, and in September at IFA 2014 were presented ZenWatch hours from Asus.

LG G Watch



Samsung Gear Live




Project Ara h4> Google is preparing to release in 2015 modular smartphone Project Ara . In Ara modules can be changed by extending the functionality of the phone. Marvell and NVIDIA already developing processor modules for it. So that "we will see."






Oculus Rift h4> In July 2014 the second version became available virtual reality helmet Oculus RIft, created in 2012. This helmet with a wide field of view was quite reasonable price at the rate of 35 rubles to the dollar. Consumer version we can see, most likely in the next year.




LG KizON h4> Not many gadgets designed for children , although most of the wearable electronics - the most that neither to have toys, just for adult men. In 2014, the distinguished company LG, releasing a children's bracelet LG KizON supporting GPS, allowing one button to call the parents and talk to them without a headset . In the US, the bracelet is sold under the name GizmoPal.






iPhone 6 Plus h4> Those who a few years ago, foaming at the mouth to prove that the optimal size of the display of the smartphone should be 3, 5 inches, all the phones with large display - spades, now happily buy (already over huge amounts of money when it comes to Russia) iPhone 6 plus diagonal 5, 5 inches. According to Kantar Worldpanel, in the United States on this model accounts for 41% of purchases Phablet. Bravo, Apple!




Yotaphone 2 h4> Smartphone second generation Yotaphone 2 with two displays, one of which is e-ink, built on the Quad Qualcomm Snapdragon 800 and equipped with 32 GB of internal and 2 GB of RAM, it looks good. It comes with Android 4.4.2, and early next year, the manufacturer promises to upgrade to version 5 operating system. What is frustrating - so it price 39 999 rubles.






Samsung Galaxy Note Edge h4> Note smartphone line has 5, 7-inch display with a resolution of QHD - 1440h2560 points. Display curved than it all and remembered. On the sales will be judged in the following year, but the company will display in any case "run" on the market and see how it is necessary and convenient for the customer.




Blackberry Passport h4> Blackberry introduced a smartphone with a QWERTY-keyboard, support for gestures and touch screen diagonal 4, 5 inches and a resolution 1440h1440. The device looks stylish and has a good stuffing: quad-core Qualcomm Snapdragon 801 MSM8974AA, Adreno 330 graphics, 32 GB of internal and 3 GB of RAM, the chamber 13 and a 2-megapixel and battery capacity of 3450 mAh. Everything works under the operating system Blackberry 10.3.





What gadgets do you remember what else should be in this article? B>

Source: geektimes.ru/post/243641/