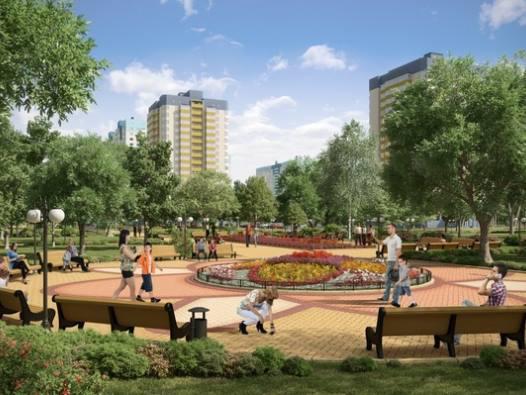 Its flat - this is a new life, a new life is better to start in the new apartment. What is this life? It depends on the choice of the developer. Therefore, the question of its search and preferences of a particular name among leaders of the Moscow market is worthy of close attention.
What the developer may be good, what's wrong?
The choice of developer depends not only on the quality of the purchased apartment, but the amount of effort, time and nerves, which the buyer will invest in a coveted new life. The list highlights the problems that can accompany the work of different companies:
violation of terms: Statistics popular sites, which are studying the work of developers in Moscow, said that the delay in the delivery of the keys to 3-4 months - an unspoken norm for most companies, but if it exceeds the developer, it is bad;
the quality of new buildings: if you take a new apartment, it is necessary to look not only at the area of ​​construction of the house, but also on the future or existing infrastructure, technology that applies the developer;
«pitfalls» Contract: how to handle issues related to the meter room (what is the guarantee that the data will meet PDDU final agreement?), which is included in the concept of force majeure, what are the conditions of delay developer agreed terms.
Reviews - the surest source of information about property developers

Where to begin to explore options? The first step - to study the market: to determine the leaders in the number of objects handed over in a year. The second step - to check on the activities of the leader (in Moscow this Morton Group, for example). Finally, the third step - to find what they write about the leader of other buyers. It is extremely important to examine what the same GK Morton feedback received from past clients, to properly evaluate the information.

How to read the reviews? To begin with - the three principles of "sorting»:


If 100% feedback on the developer is less than 10% have a negative connotation, it indicates the quality of the artist;
noteworthy only those reviews, which contain facts - prices, dates, names, one "everything was bad / good" is not enough;
If the Company on third-party information, and the site does not meet 20 reviews it - not in her favor. is understood that the views of past buyers - not a call to action and cause for reflection. You can work with those who are criticized for poor service or violation of terms of handing over the keys if it builds good houses in good areas at a decent price. Reviews and to write to the following customers can prepare for possible problems, and to be patient in waiting for the fulfillment of their dreams. A nice apartment in a new capital - a very worthy dream that simply has to be executed.