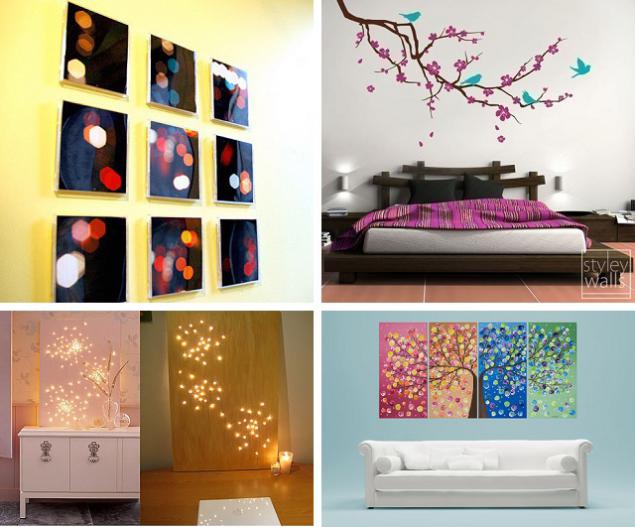 Use colored pencils to create a piece of "wall" of art.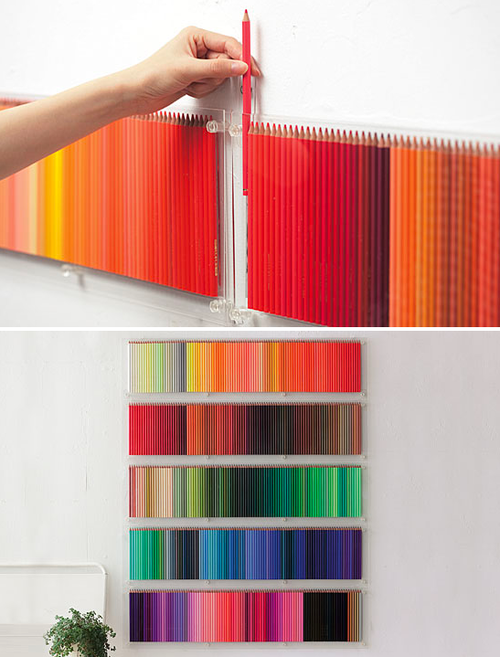 Create an unusual headboard for your bed with wooden slats.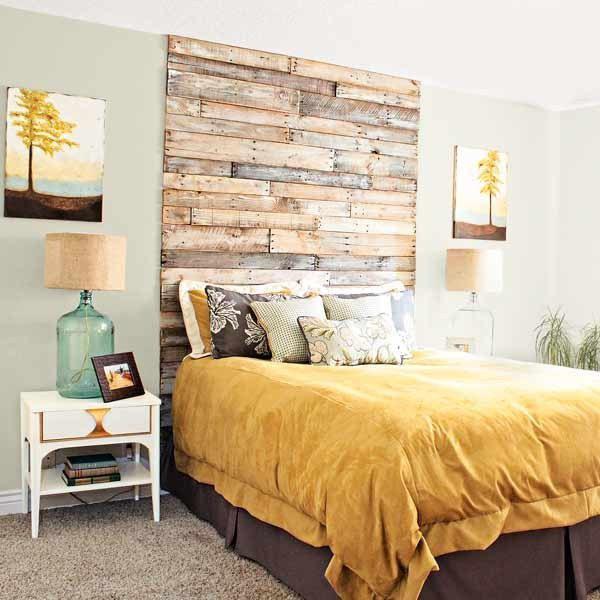 Another example of a "wall" of art with bright multi-colored cords - create in the room atmosphere of optimism and inspiration!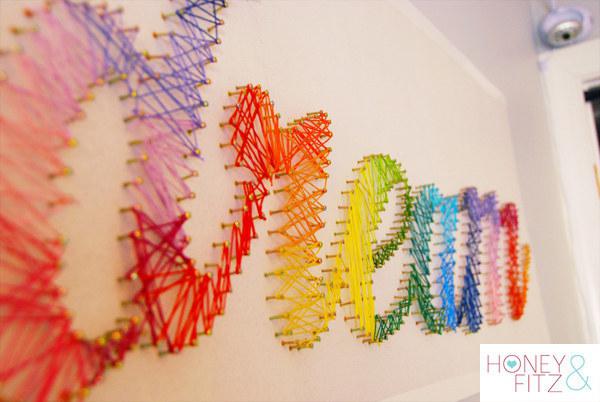 Reminder of spring - in the form of a sticker tree branches.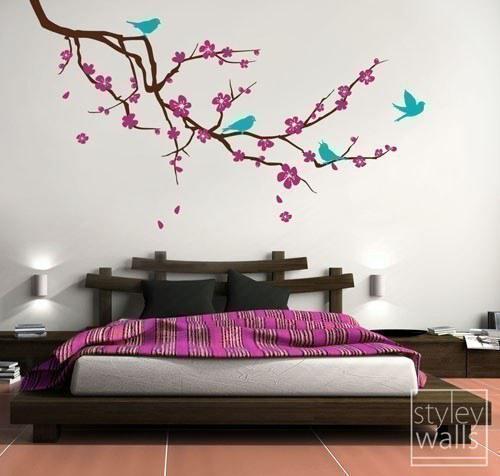 Use multiple canvases for one single work of art.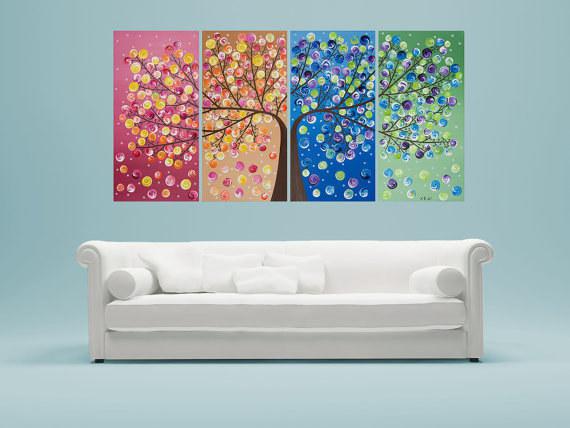 Create a wall geometric masterpiece of hexagonal boxes.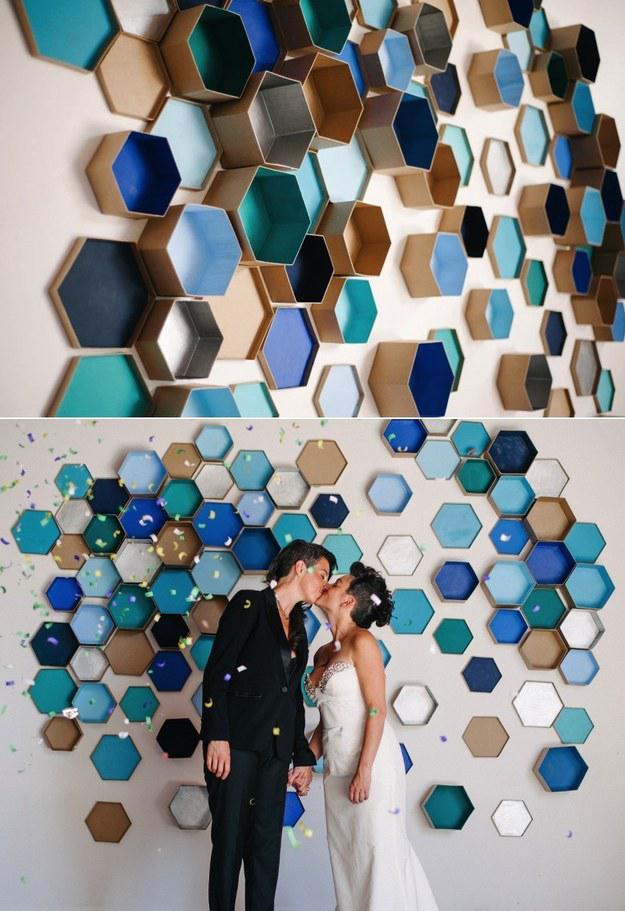 Fold the sheets of colored paper to create a simple but effective wall panels.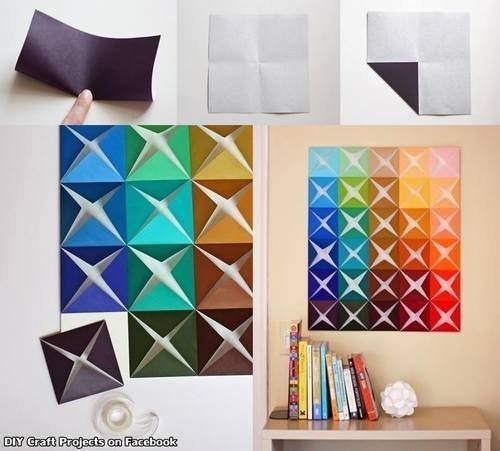 Wall polka dots - the simplest homemade, which immediately enlivens the room.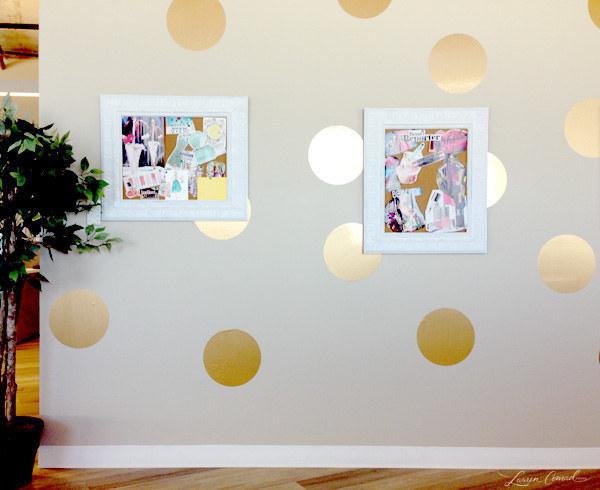 Wooden planks and paint - that's the whole secret. As a result, you get a nice wall decoration.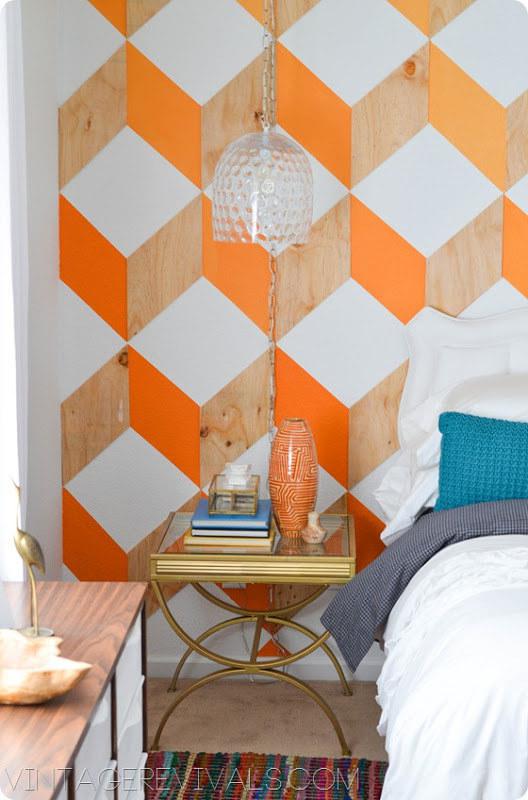 Stick the color samples from different palettes - and you ready interesting wall decorations.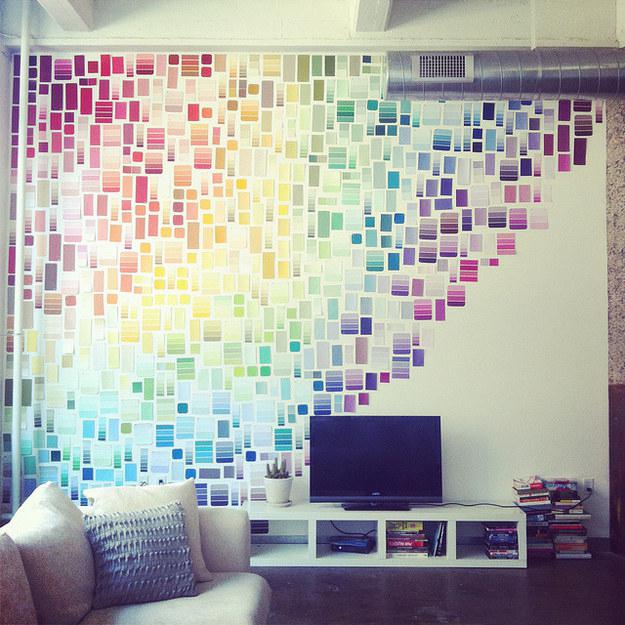 A few broad strokes roller on the walls and ceiling to get visually interesting effect.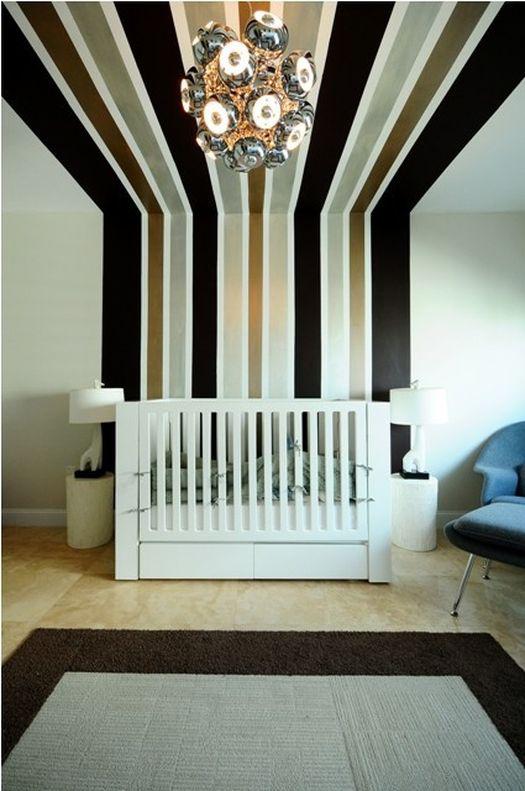 To get your own, original work of art, use the boxes on the old CD's. Simply insert them in your photos, images or graphics.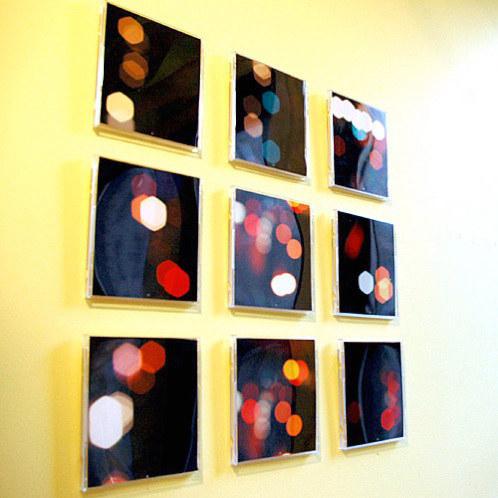 With simple masking tape can create interesting designs and patterns.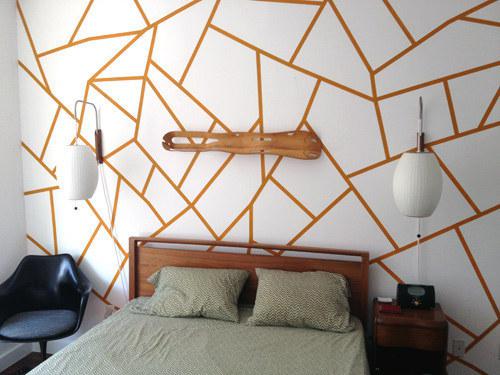 The same masking tape combined with a variety of other colors.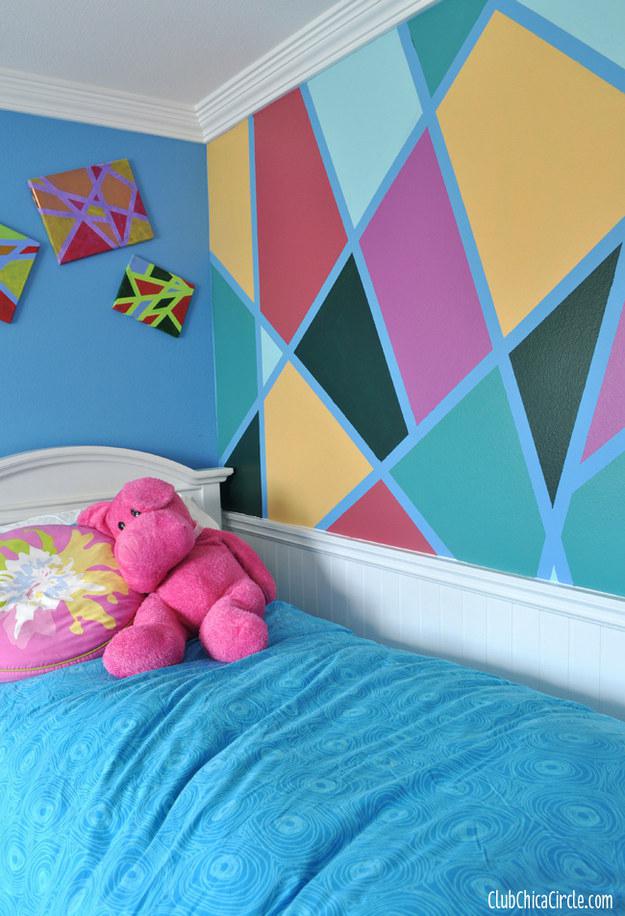 Original book shelf can be made from boxes of different sizes.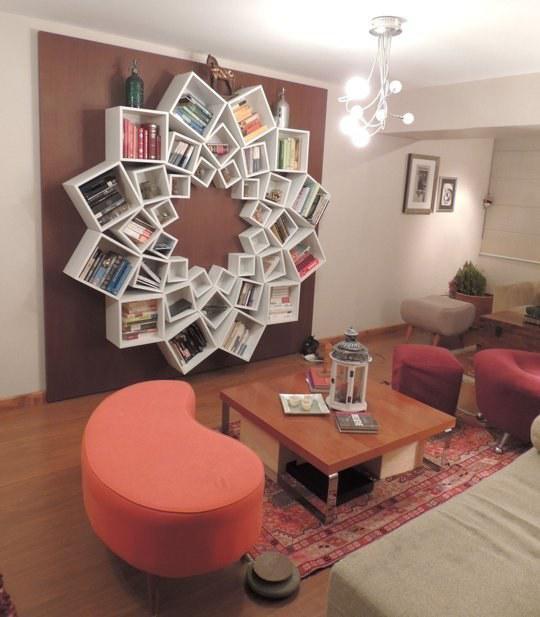 Using styrofoam and fabric can create unique decorative canvases.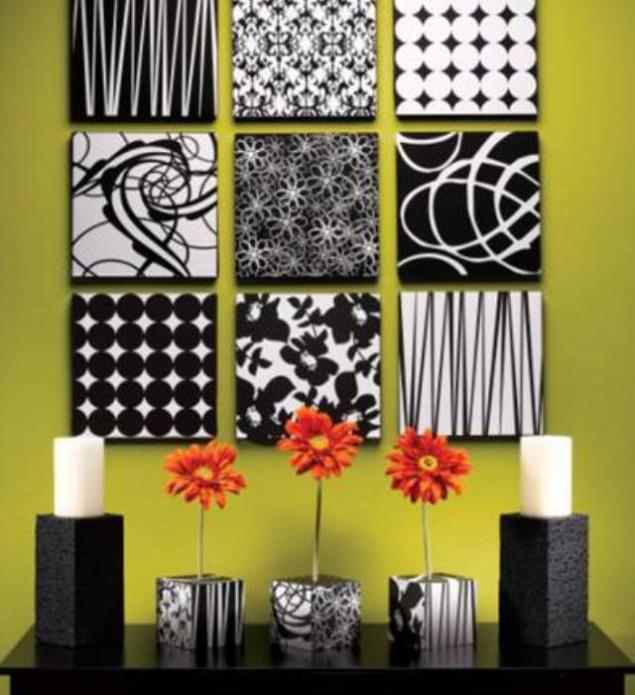 Create portraits, silhouettes. Of these, by the way, you can create a fun family tree.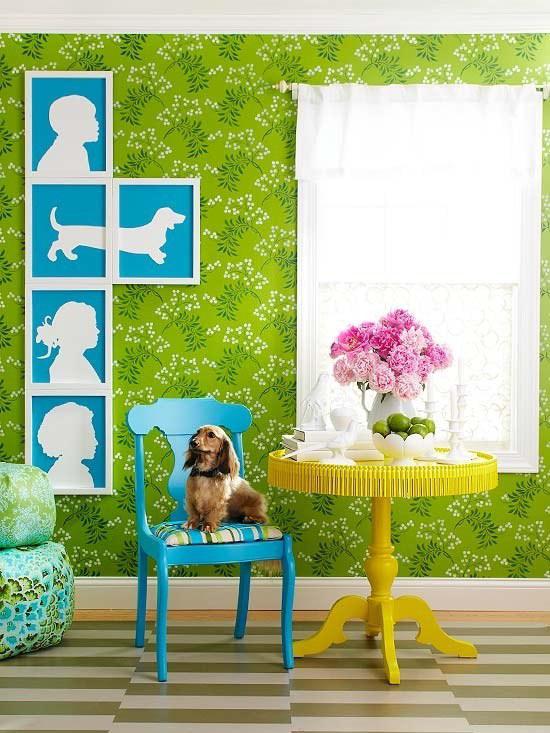 Use wide strip streamers to decorate the walls. Among other things, on its background can get great photos. Excellent mood is guaranteed!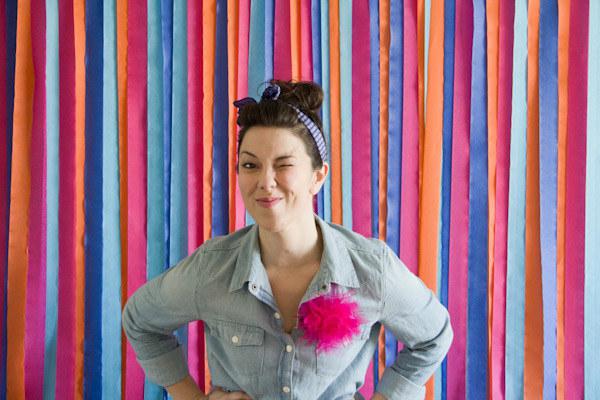 Scraps of colored cardboard, you can create a simple panel that mimics fish scales.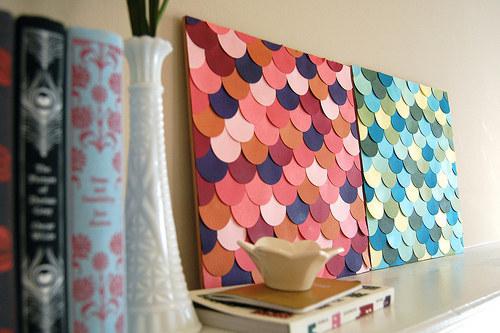 Use duct tape to "draw" city skylines above the headboard.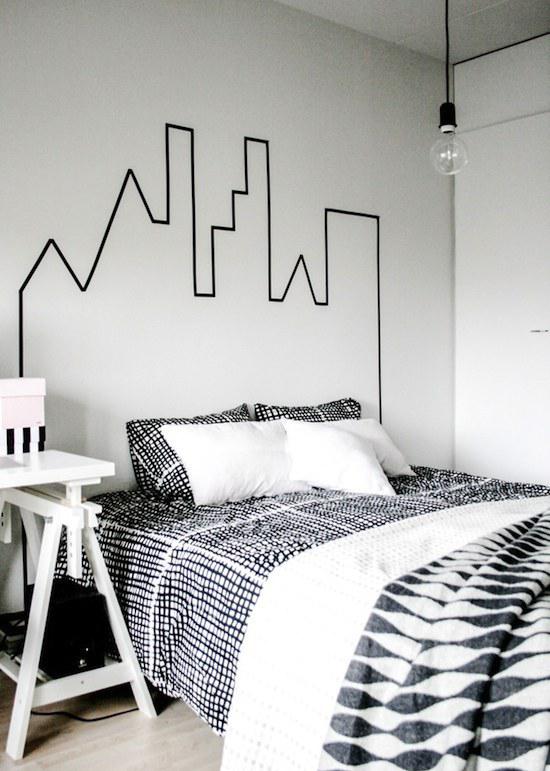 From shoe boxes or wooden boxes, painted and pasted colored paper, a very nice shelves.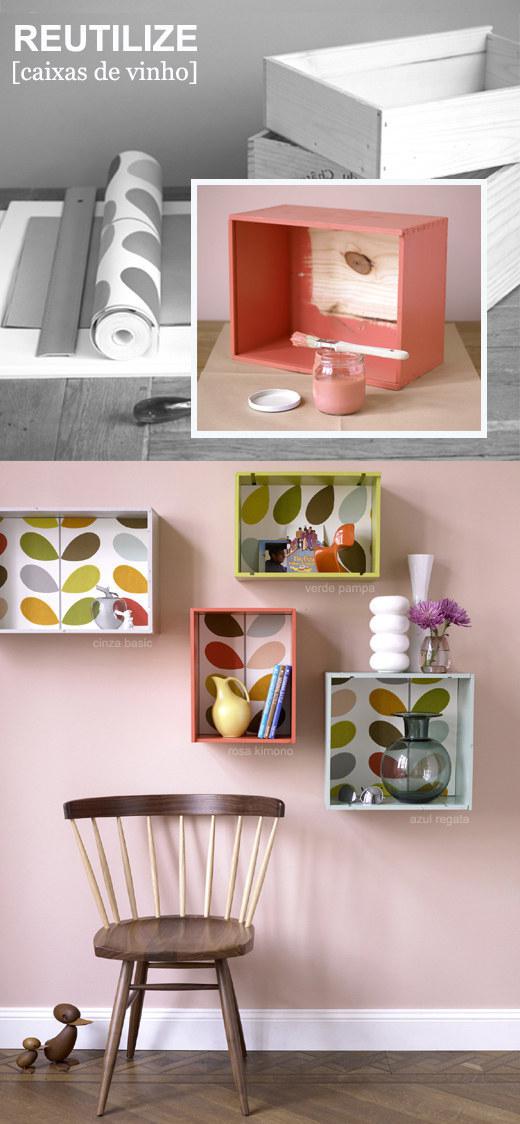 "Starry Sky" can be made from canvas and LED garlands.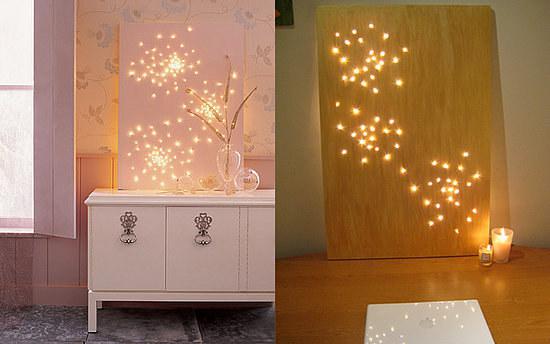 "Sweeten" your room bee honeycombs.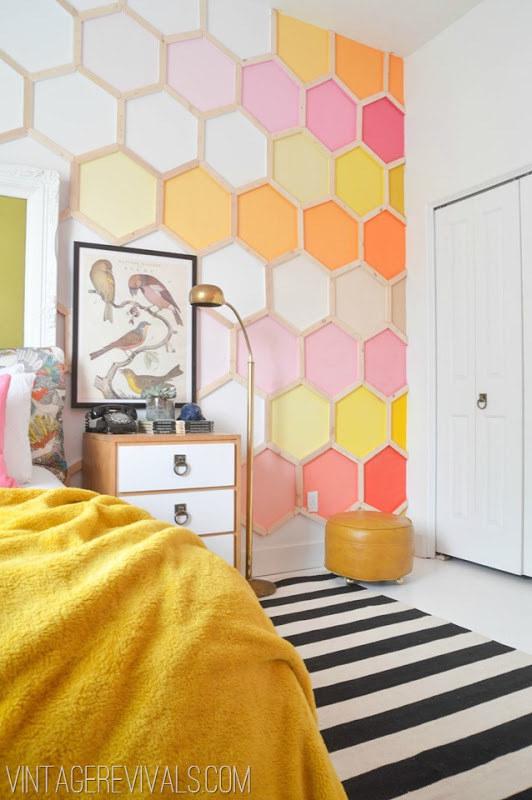 Attach encouraging and inspirational phrases on the board tablets with clips and hang them on the walls.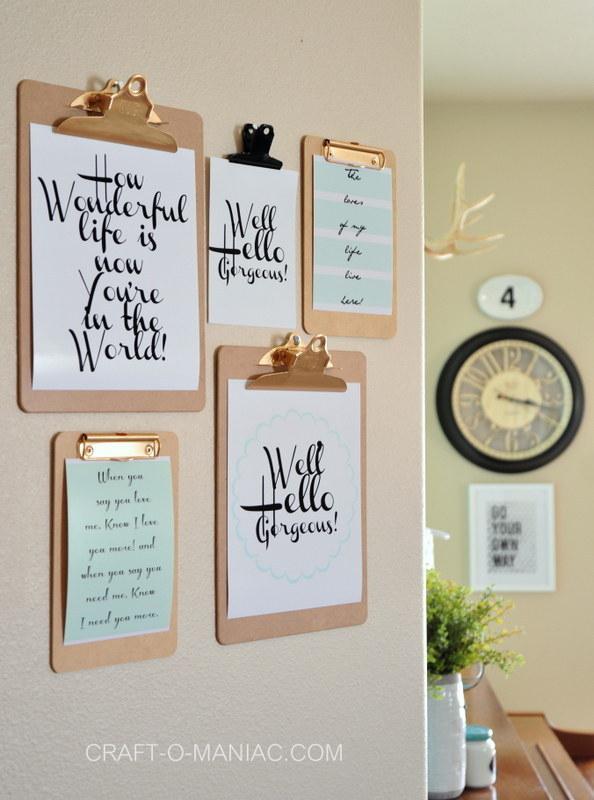 Assemble wooden stirrers for coffee or ice cream sticks, Paint them in bright colors and glue on the board or canvas.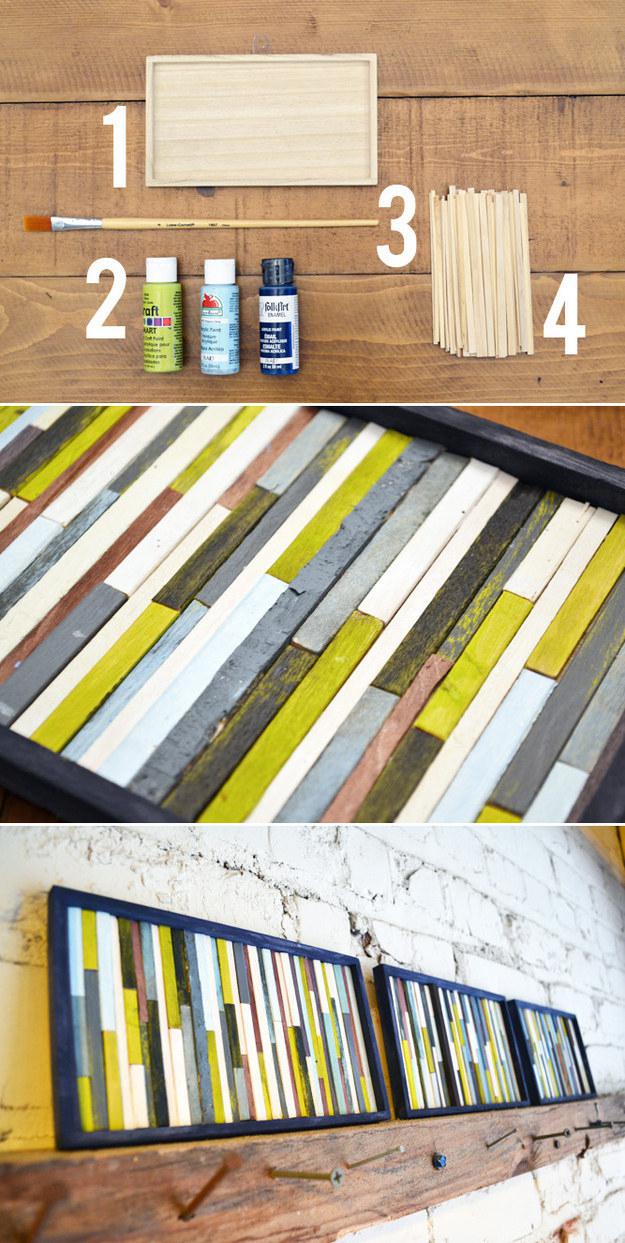 Pre-reserved by wine stoppers, then to assemble them in a homemade cork panels.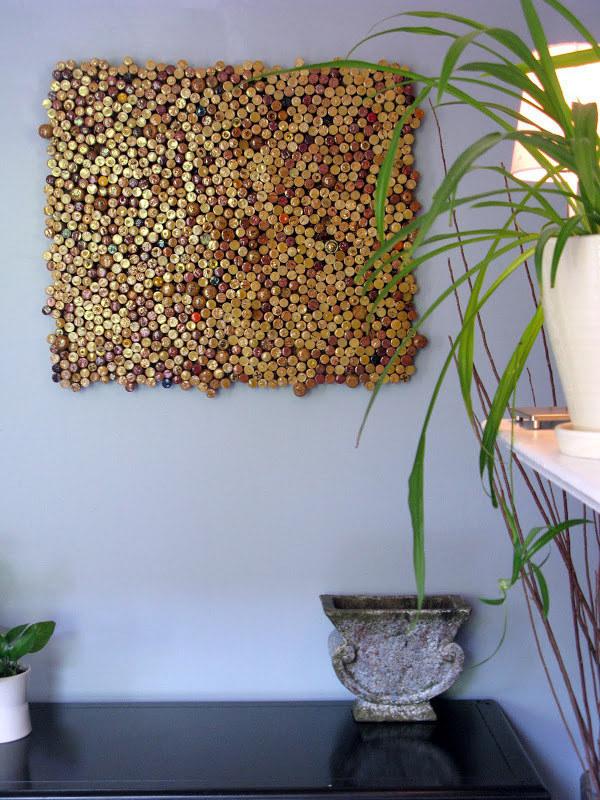 Instead of hanging paintings and pictures in frames, try to create an unusual frame with a decorative adhesive tape.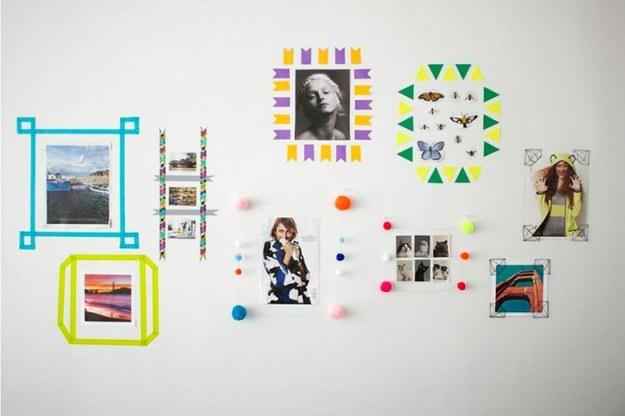 Giant volumetric snowflakes from plain paper will create a festive winter mood.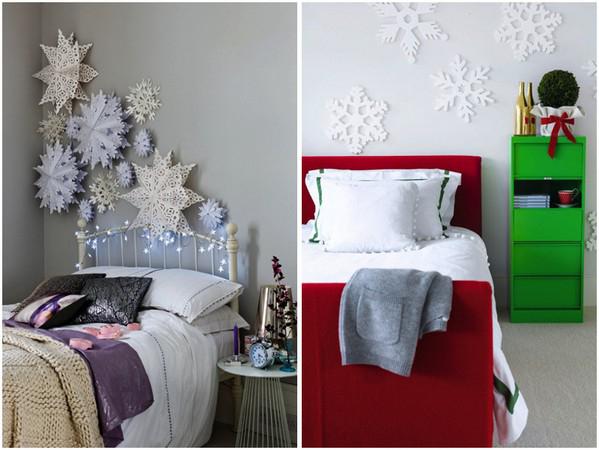 Bright accent wall of the material at hand - Pretty curtain of simple colored paper.