Your interior will never be attractive if the walls are bare. Because they can and should serve not just the partitions between the rooms, and Playground for your creative ambitions. In addition,
wall decor with your hands
can distract you from everyday problems and give inner harmony.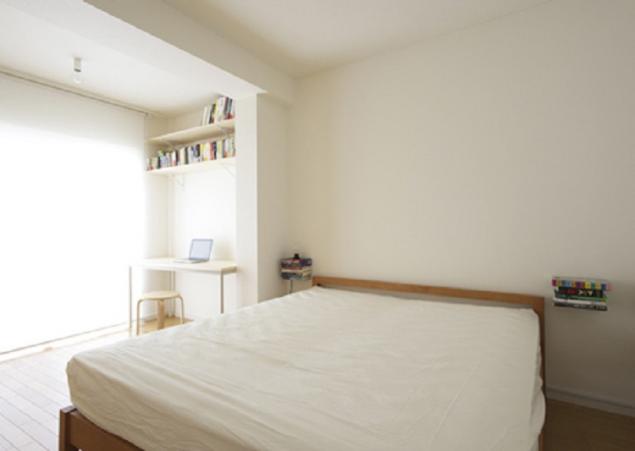 The editors of
the"Site"
prepared for you a collection of 25 inspirational decorating ideas walls. Everyone will find an interesting option.
Wall decoration
Lying around the house yarn for knitting or stitching? Use them for wall decor. It turns out very bright and unusual.




The inscription of large letters — simple, yet stylish solution for your walls.




Make a solid wall in random order. Here to you both stress, and a beautiful decor.




Decorations from natural materials in eco-style look very interesting. The room becomes immediately much more comfortable.




Decor in a French country style or Provence, fills the room with soft and comfort.



Decorate the walls with colored paper tape. Here you can give your creativity full freedom.



Original wall decor leaves of the music book.



Hoops for sewing can serve as a great decor item. Just put them in different pieces of fabric.



The wall can paint using different stencils. The combination of white and gold overcame an incredibly noble!



Mosaic wall of hexagonal ceramic tiles looks amazing.



So you can collect different items in a unique and very beautiful composition.



Even a child will cope! Such a simple idea, but how well is the wall.



Butterflies will decorate any interior. You can make them yourself from paper or wire, or buy in the store ready.



The unusual decision to place butterflies on a branch. This decor will give you a feeling of eternal spring.



A few strokes of the brush, you can paint on your wall birds.



To decorate the walls of any room can be bright thin garlands and POM-poms of knitting yarn.



You can decorate walls of living plants.



Real or plaster heads of large animals: the brave and brutal decor. Men will appreciate.



Another option living decor.



The picture is split into several separate parts looks very stylish.



No less original way to decorate a wall with plaster. You need to do a bas-relief of the finished gypsum putty.



The walls in the nursery can be decorated with paintings of your baby.



Create on the wall a starry sky foil.



In order to create a stylish picture on the wall, do not have to be a talented artist. Simple and tasteful.



Wall minimalist urban living room can be decorated with homemade items depicting, for example, metro lines.



As you can see, to decorate the walls very easily. It is not necessary to use expensive materials or to hire masters. Share great ideas with your friends!
Now everyone can publish articles
Try this first! To WRITE an ARTICLE the Author

Oksana Dudnik Loves painting, ready to admire the pictures all the time! Oksana knows a lot about perfumes, well versed in fashion trends and will give odds to many well-known beauty bloggers. Her love of sport supported by sports category in sailing! Xenia prefers meat dishes, can not imagine a day without them. Favorite book charming girls — "the Emperor" Niccolo Machiavelli.