It all started with the forging production, with a creative workshop, which drew, fascinated and joined very interesting people.
She was born not just a team, get a family bike club - workshop. In parallel with the work of a blacksmith, built motorcycles.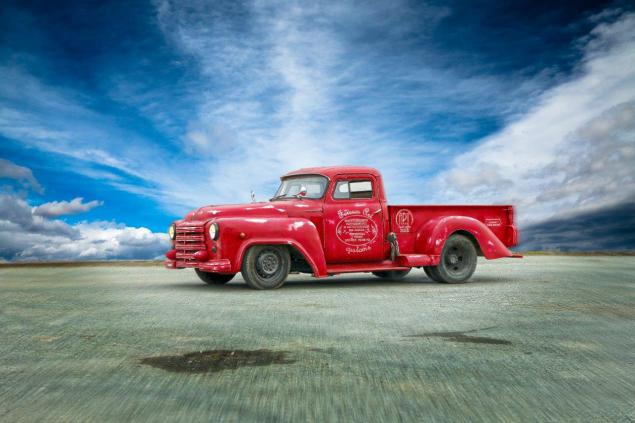 The idea of ​​building a pickup mature in our workshop, very long time. Concept, parts, components and assemblies, discussed at every opportunity.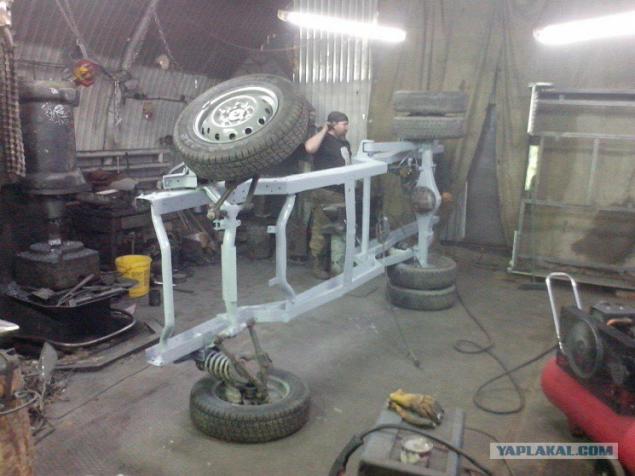 And then came the hour - a dream come true. I knew that everything would be easy, but something with which we had to face, no one could not imagine. But the great desire and enthusiasm bordering on fanaticism, did their job - work started! Flew the soul to heaven!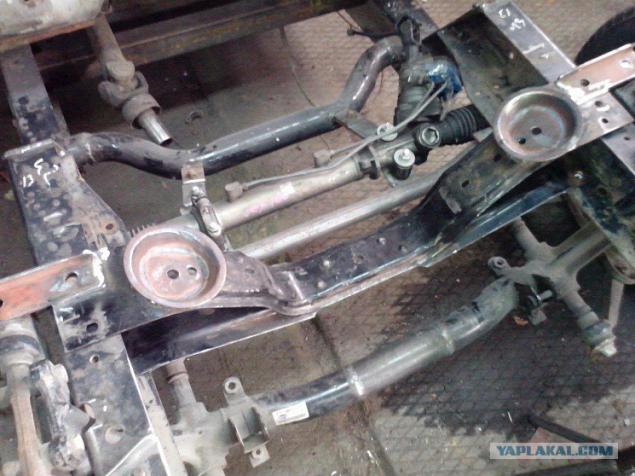 On the eve of the new 2014, was bought by an old Gazelle (inspection pokazal- frame that is necessary), and even its own power came into the shop. Already January 2 idle instead of felting on the couch and began parsing cut body (no, well, the same abnormal).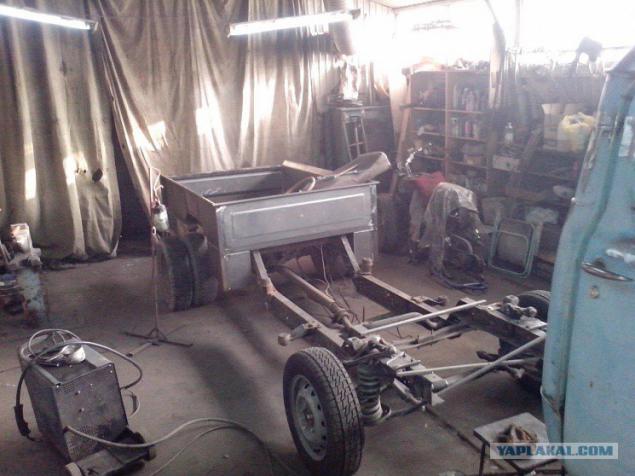 I will not describe the whole process of construction - it's indescribable, focus on key points.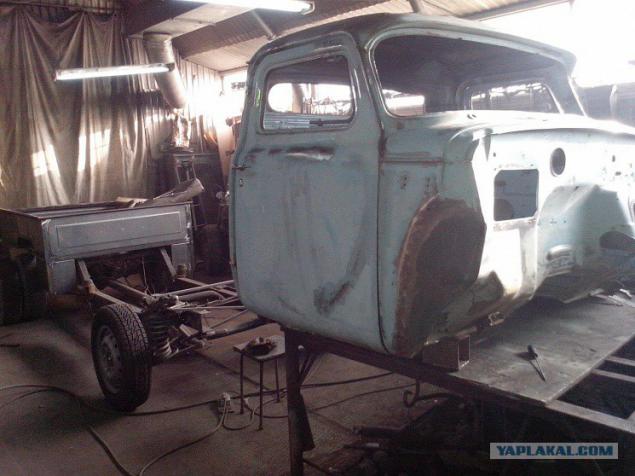 Engine chose not American, as originally planned, but for some reason, we stopped at a more affordable option - 1uz V8 4 liters of 260 horses.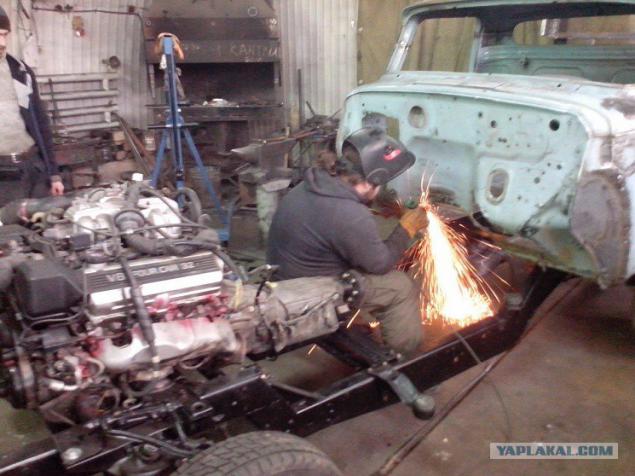 Showered by notes - & quot; How hot rod and Japanese dvigla! Ahhh, all is not right !!! & Quot;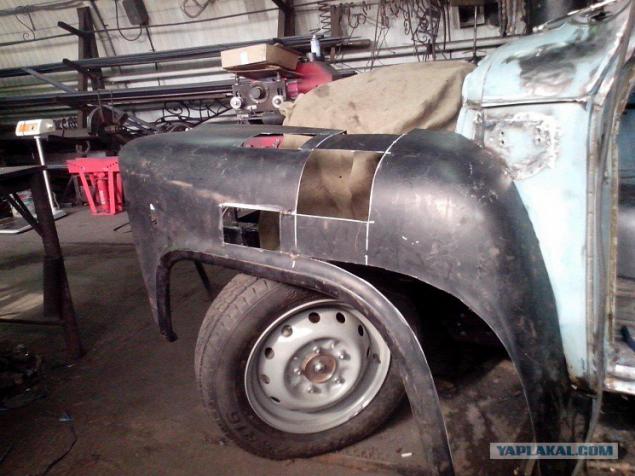 Partially agree, but I bet with anyone and everyone. This custom, baby!). But today is not about that.
Been looking for a cabin 53 Gas and front fenders, as it turned out, not many of them left. But we are still lucky.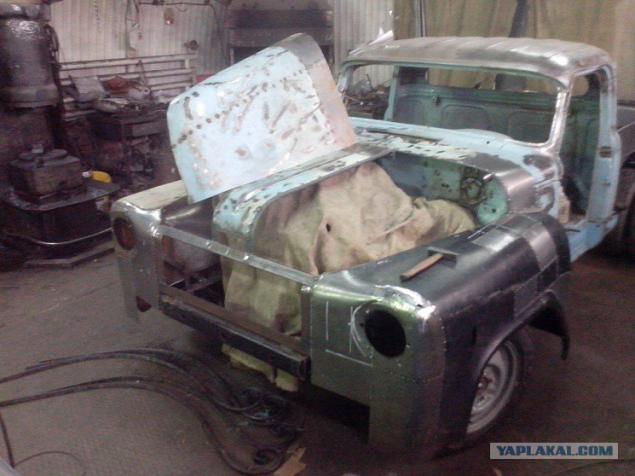 Chop the roof, reduced the height by 100mm. A lot of work went to the hood and front grille design is very difficult to give - how to make, from what kind of material to use.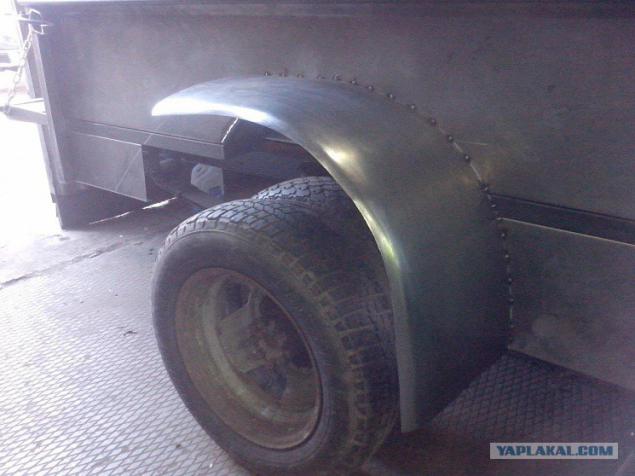 Complexity followed us at every turn that it did not want to grow, or dock, and that it turns on the "times two».
Greatly helped in the knockout skills and rollout of sheet iron. Affected experience built motorcycles. We already had made three years ago, trouser hammer and English wheel.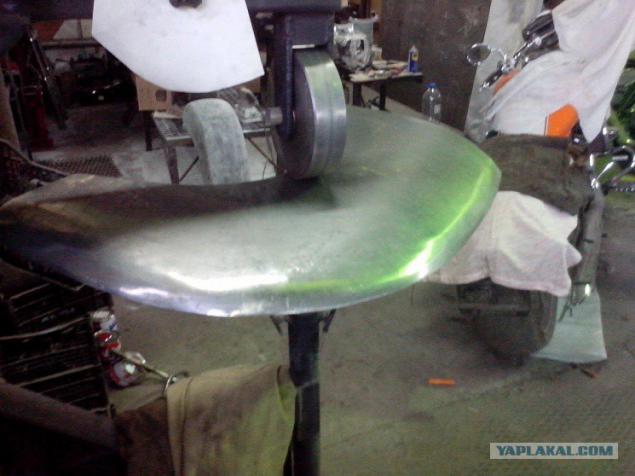 Wings, tanks, parts for motorcycles do long.
Let's go back to the process. Body turned out, as they say, from scratch. Even the rear fenders. Not use GAZonovskie front, decided that it is easier to fabricate. Not lost).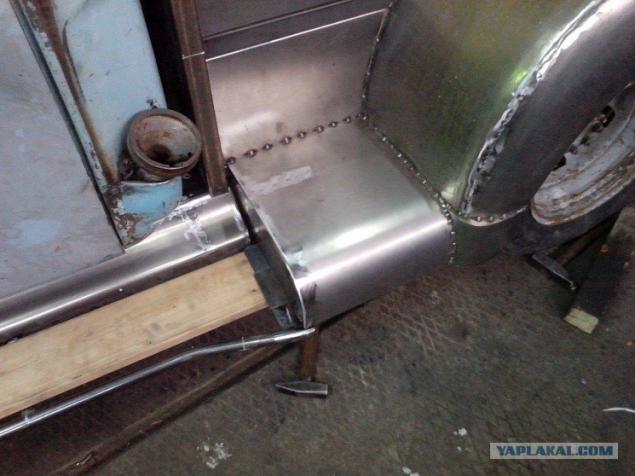 The closer to the end, the more time it took for fine work. A lot of time and effort was spent on this process.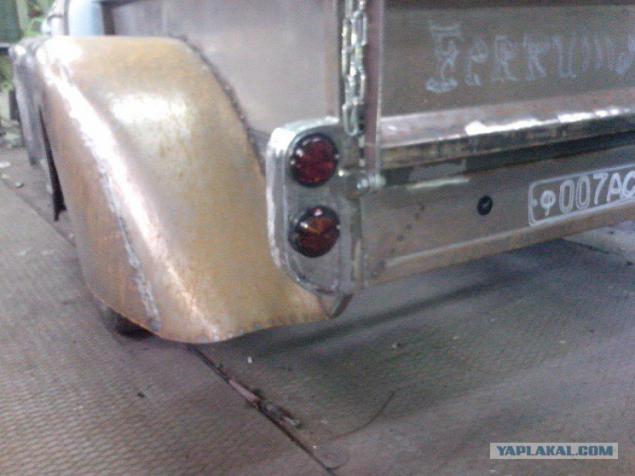 Well, that would like to say in conclusion of my short story. The project is not finished completely - salon sew, trim and doors as said before - many, many details.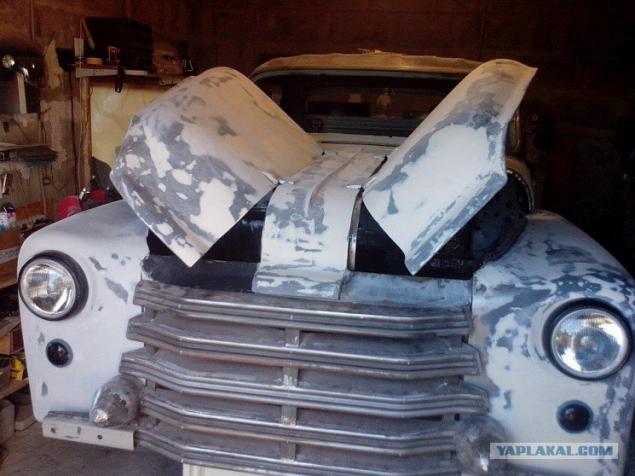 Checked on the go - goes very confident and powerful!
-Projects «Redneck» (translated literally - a red neck, in slang means - hick farmer) for our first experience of car-custom.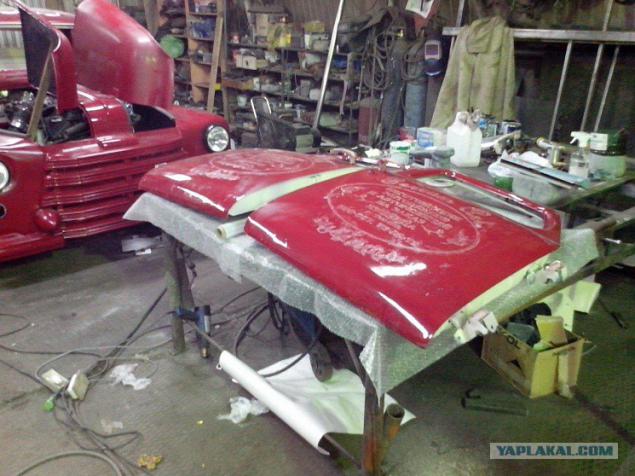 It was exciting 8 months of our life, sleepless nights and the joy of small victories. We still have a lot to learn, as they say - there is no limit to perfection!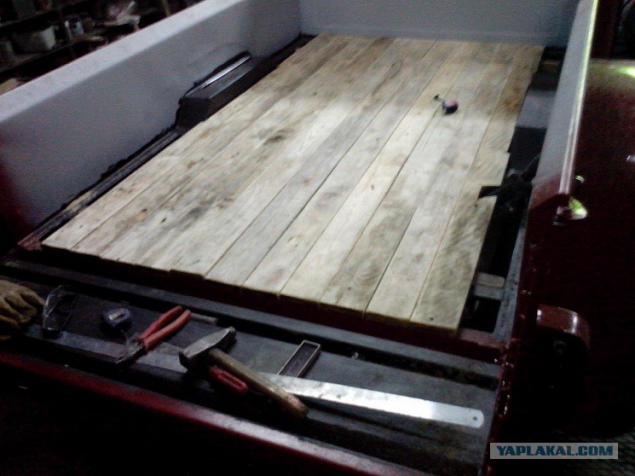 We wish all the readers of this wonderful magazine - believe in yourself, strive towards his dream, do not spare the forces to achieve results, and I'm sure the luck will be with you always!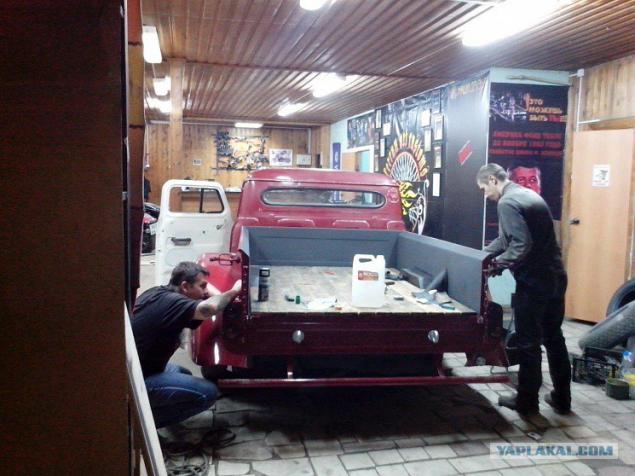 By the way, we are already on the basis of two successfully found Muscovite 401, and a bunch of ideas in my head ...
Winter will Neskuchniy, I promise you)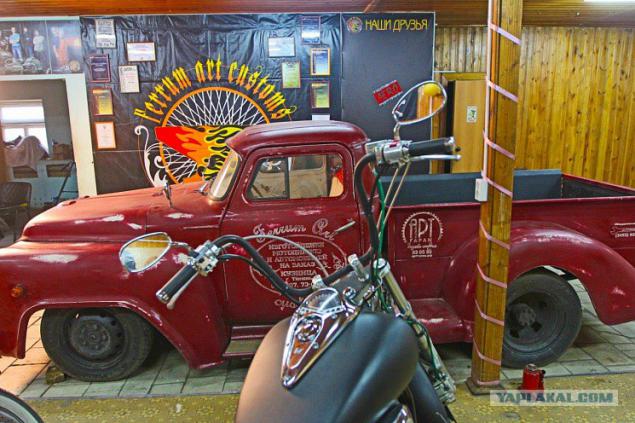 ...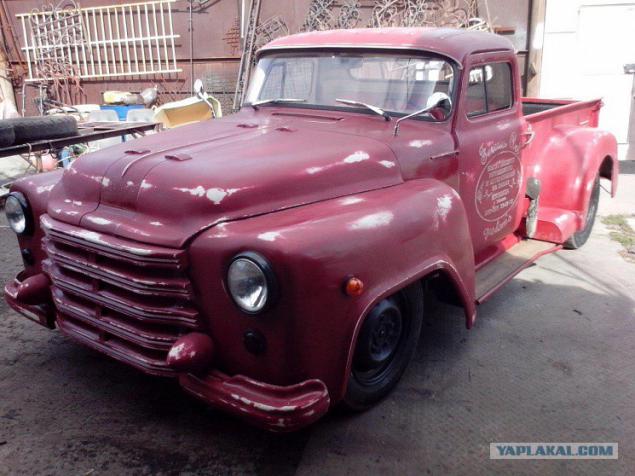 ...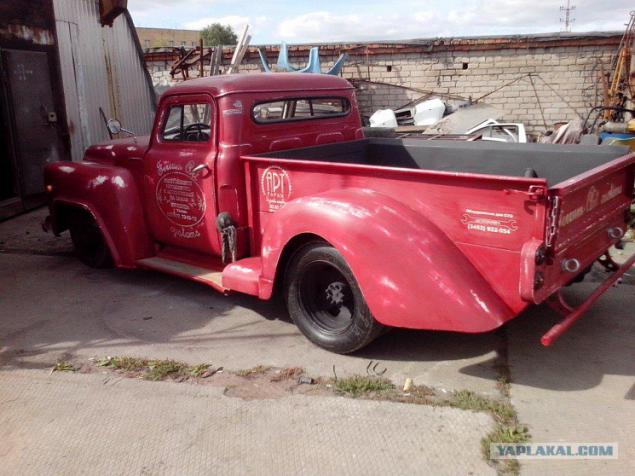 ...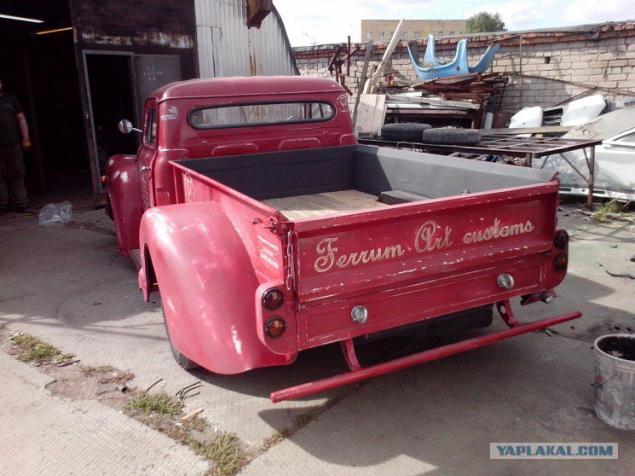 At the request of YaPovchan add video: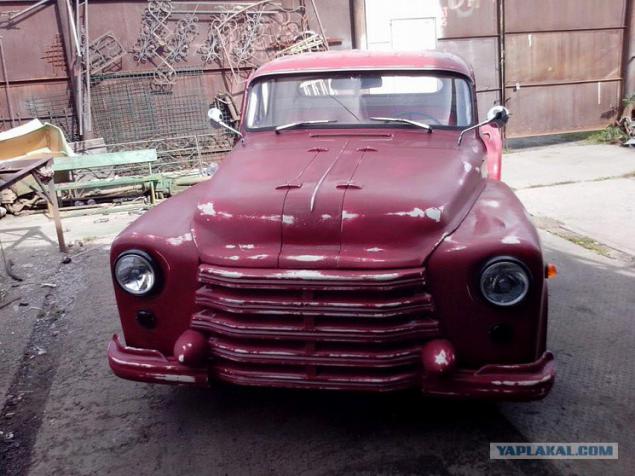 © Text and photos by Andrey Filippov