"Yes conscience at me in with a trailer! And no ... »
Year: 1975
Country: USSR
Slogan: "Bad good man»
Director: Danelia
Genre: drama, romance, comedy
Spectators USSR 62.2 million
12 photos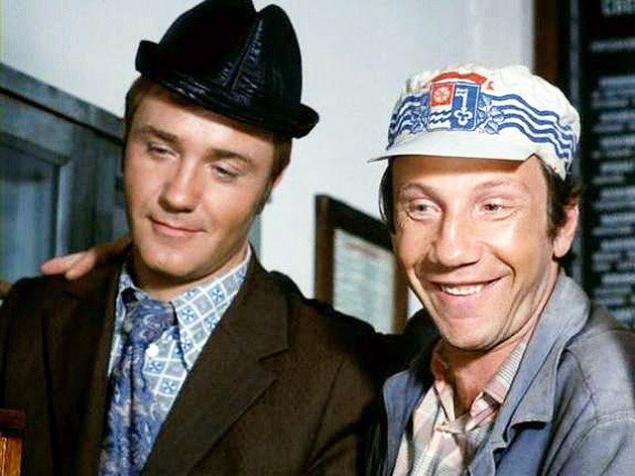 PLOT. Plumber Athanasius borscht, a drunkard and selfish disorderly lives, shiftless life. I fell in love with a young and naive nurse Katya. Athos slept with her and tossed. Is there a plasterer Kohl, whose wife kicked out of the house, and he stayed with Athos. There are other Athos - finished alcoholic Fedul.
Here is what about the shooting of the film director Danelia:
"It started with the fact that the State Committee for Cinematography read the script I was given the Alexander Borodyansky" About Borshchov, plumber housing department number 2 ". The plot was tight, with a sad ending. I liked the script. I met Borodyansky, we talked, realized that we understand each other, and got to work. We worked for several months, but in the end barely changed intonation, something which has shifted the emphasis, and a new name - "Athos". And the plot, in principle, remained the same as was.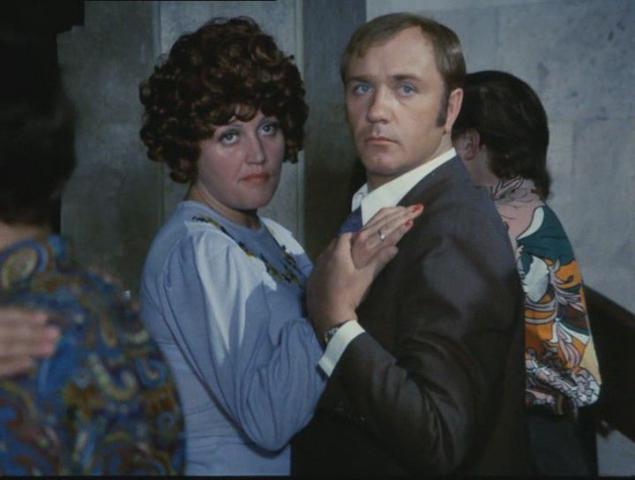 On Mount Athos, we had three candidates - Polish actor Daniel Olbrychski, Vladimir Vysotsky and Leonid Kuravlev. Three different wonderful actor. Three different film. We stopped at Kuravleva. And do not make a mistake! There Kuravleva a secret. Mount Athos in his performance forgive something that would never have forgiven Athos Olbrychski nor Athos Vysotsky. And we wanted. We wanted the audience to the end of the film do not hate our Athos, and regret.
On the role of Katie casting director Helen Sudakova led the young student Shchukin Drama School Eugene Simonov. Eugene liked me, and I approved it without a trial. But it turned out that she had signed a contract with another picture. There she had a major role, and all summer she will be filmed somewhere in Bashkiria. They began to look for another Katya. We brought a lot of talented young actresses - pretty and nice, but not that. And I realized that no one but Eugene Simonov, this role can not see.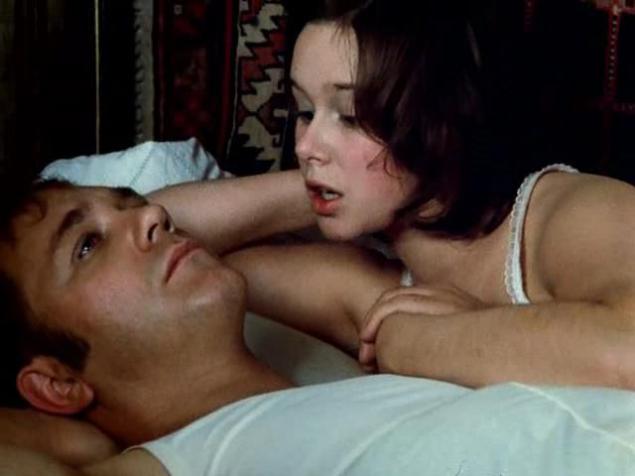 - What's so special in this Simonova you so much for it holding up? - I asked the director of the picture Alexander Efremovich Yablochkin.
- What is special about it, I can not explain - I confessed - but the film will be a ray of light in the darkness.
Then he said:
- Will you your Katya.
Indeed. Yablochkin flew in Bashkiria and brought back Zhenyu and her mother in Yaroslavl. (This film we shot in Yaroslavl.) And on the next day of Bashkiria from the director of the group went hysterical, angry telegram! Rang no less hysterical, angry calls from the studio and from Gorky State Committee for Cinematography. It turned out that the actress with her mother our director simply kidnapped, almost in the same way that the characters Gaidai in the film "Prisoner of the Caucasus." And only left a note: "Do not worry, in three days we shall be. Your Yablochkin ».
And he told me:
- Blood from the nose, but you should remove it in three days. Otherwise Tear shooting on the picture!
Yablochkin was the mother of filmmaker and understand that it is impossible, but it is still possible, and that - no way.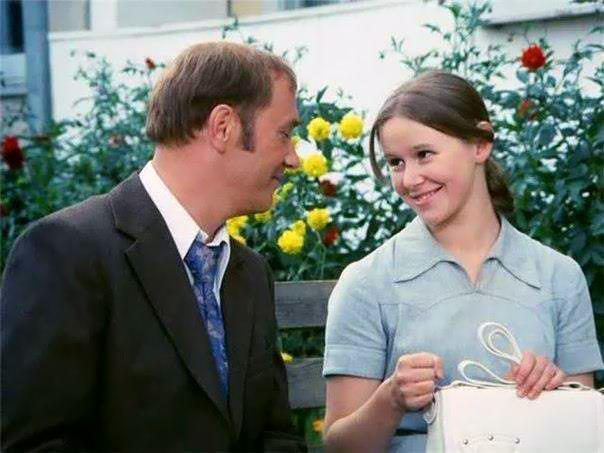 And we shot Zhenyu day and night, in the literal sense of the words. (Sometimes she managed to get some sleep in the backseat of the car, while the set light or moved from site to site.) And so it was with us all the time on the set.
Plasterer Kohl played Yevgeny Leonov. In contrast slobs Athos Kolya, we considered a positive figure: he is a neat, sensible reasons, interested in international politics and dreams of universal communicability.
A Leonov did not respect his character, said Kohl - selfish even worse than Athos. And all the while grumbling that the plasterer he gets flat as a pancake. It was only when filmed the scene, "Coley care home," he reassured. In this scene Kohl, who has reconciled with his wife, leaving from Mount Athos, leaving him a piece with your phone.
At the rehearsal Leonov took from his pocket a piece of paper with the phone, and out on the table accidentally dropped a few coins. He put a coin and a note in his pocket and said:
- Look.
Again he pulled from his pocket a piece of paper from her again spilled coins. He gathered them again carefully and put it in his pocket.
- Got it? - He asked me.
- What?
- What is your asshole plasterer! Two weeks spent in humans, drank, ate, and it is a pity to leave the three penny!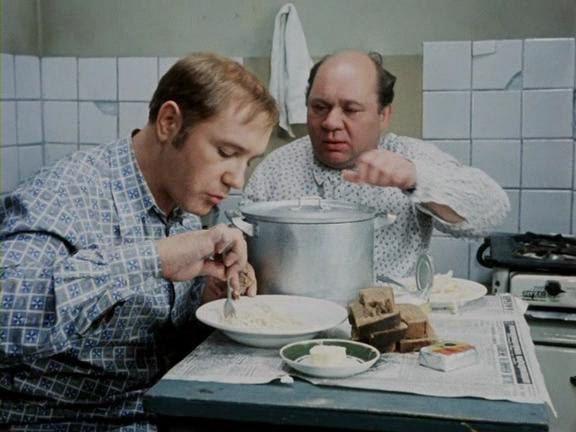 Jack always looked for in their heroes negative features - thought that way so voluminous.
Audiences fell in love with the light and naive Kate (not in vain tried!), And even judicious Kohl razgildyaya Athos, but the largest number of applause at meetings in cinemas tore alcoholic rascal and scoundrel Fedul finished, which in our film, beautifully played by Borislav Brondukov. (Replica Fedulov "Goni ruble relative!" - Became the hallmark of the film.)
The costume and makeup Boris was so organic that when during the shooting at the restaurant (the restaurant we were shooting at night in Moscow), he went outside to smoke, the doorman would not want to let him back. Brondukov explained that he's an actor, that without him shooting pluck, - Switzerland does not believe it. He said: You've got a lot of artists! Brondukov insisted. Porter threatened to cause police. And it would cause, but here on the street looked out my assistant Rita Rasskazova.
- Borislav Nikolaevich, are you here ?! - She was delighted. - And there is a panic: where the actor gone ?!
- Is he really the actor? Wow! - I surprised the doorman.
Dancing agreed to shoot at night, in the hall of the club Krupskaya in textile workers. I asked to have the modern musicians. Led group chief - curled hairy guy. Skinny. Dressed casually, hold independently. We asked how much to pay, and said that they will play. It turned out that we invited to appear most popular and prohibited at the time of the group. The first group was the "Time Machine" Makarevich, and the second - "Araks" Shakhnazarov.
Now I am very proud that the "Time Machine" debuted in the film "Athos».
The actress made the chest of semolina.
In Woman with a bust of Helen Sudakova lead actress Tatyana Rasputin. Very good artist, but with a normal bust. And we wanted to bust was impressive. One of the crew, who lived nearby, ran home and brought semolina. And filled her bra. Buttons gravity monkey could not stand and had to tie her bra on the back of the node. (On the screen it shows.) However, because the chest "played" in a transparent blouse, then what critics have admired this art piece ...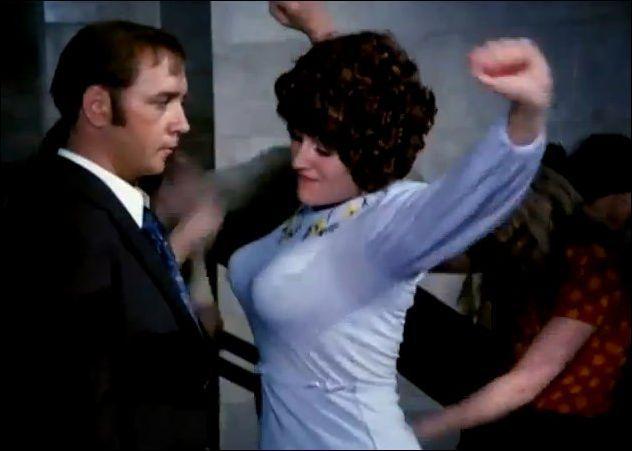 According to the latest version of the script in the final Afonya buys in a provincial airport ticket to the first available flight and was lying on the tarmac waiting for the plane. Policeman approaches him and asks
produce documents. Athos puts him a passport. The photograph in the passport of a young boy with curly hair and a carefree smile, but in reality a sad man in front of a policeman with a completely empty eyes. In this film and ended.
Such grim finale to me from the very beginning did not like.
And we Borodyansky still in the process of work on the director's script written version, which Athos and Kate met at the end of the film. But understand - this violates the logic of the narrative ending is trite happy ending. And they left everything as it was.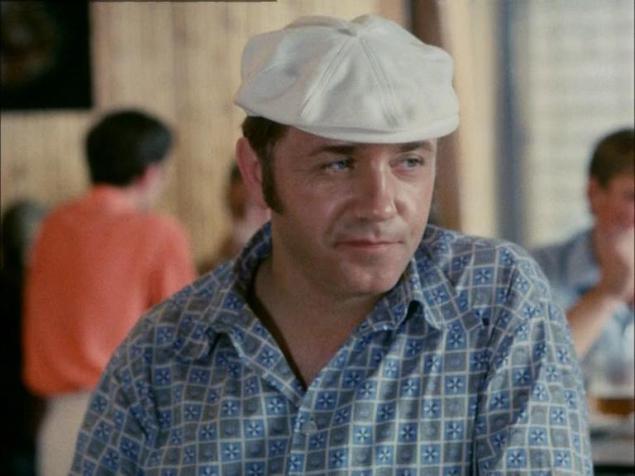 ​​
Still, I rewrote the ending. When Eugene Simon arrived in Yaroslavl and we started to take it off, Kate receives such a pure, gentle and touching, that I really wanted to be sure she appeared at the end of the film. And we have decided to remove this: Afonya airport lies on the grass, waiting for the plane. Kate approaches him and says, as always:
- Athanasius me someone called, I thought it was you.
Athos opened his eyes - there is no Katie. Above them is a policeman and requires documents. (He thought Kate.)
On the last day of shooting Eugene - the third - we have worked very intensively, filmed one take, to make two unscheduled "dream". And by the end of the day we arrived at the airport. Katie started shooting approach. The first double rocking filmed - Kate goes slowly, as if floating. It is not! Removed option - comes with a flower. It is not! They took off she goes, hair flying, a handkerchief. Not that!
And I realized that it's not how Kate is on the field, with a flower or something else. And what I'd like to have a real Katya.
And for thirty years at the end of the film, when Athos goes to the aircraft, its someone calls out. He looks around, and there is Katya says:
- Athanasius me someone called, I thought it was you!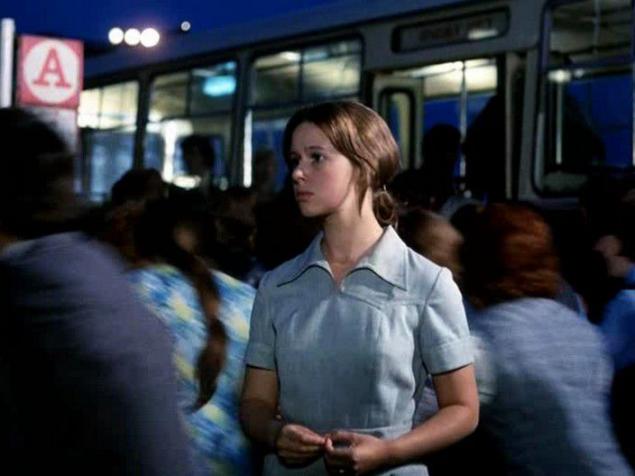 And smart people have written in reviews that the movie would not be as primitive, if not the final. The appearance of Katie on the airfield - a banal happy ending ... »
By the way. "In Yaroslavl shot view from the window to the scene" Afonya Katie wakes up in a room. " Filming had five in the morning. (Morning mode - the sun had not yet risen, but already getting light.) As planned there, outside the window, had to return from the wedding couple. But at half past four it became clear that the wedding dress of the bride forgotten in Moscow. I've wanted to make a scene, but then the operator Sergei Vronsky showed me on a horse that was dragging a cart with a barrel ...
- Let this wagon will pass, - he said.
They took a horse.
First on the frame highlighted the artist's wife, Rita Levan Shengelia.
- How did you come up with awesome - she told me after looking at "Mosfilm". - How is it exactly!
- What exactly? - I asked cautiously.
- A horse! He makes an offer - and then the horse. That's Kate as this poor horse, will haul cargo disgusting, drunken boorishness and poverty all my life! It's so?
I humbly nodded ... »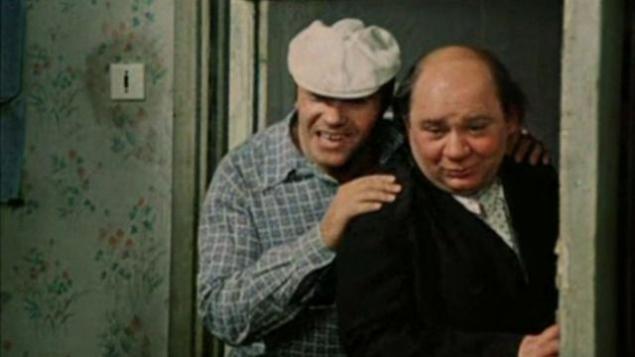 Some quotes:
 - No complaints from the public - the best reward for our work! Goodbye!
 - And who are you? - Me? .. Family! Far ...
- Make yourself at home, but do not forget that at a party!
- That's so, Katyusha ... All production, social stress, self ... no privacy!
- When will you, soup, still have time - and in the fountains to dive and fight at the dance? ..
- Something I fell ill ... I'll go lie down, press esteem ...
- Drive ruble relative! I Afonya ruble had!
- I do not like these people! Punctuality ..! ..
- Sit, popem tea, listen to the radio - a program for those who do not sleep.
- Well, polkapli, polkapli ... to odor.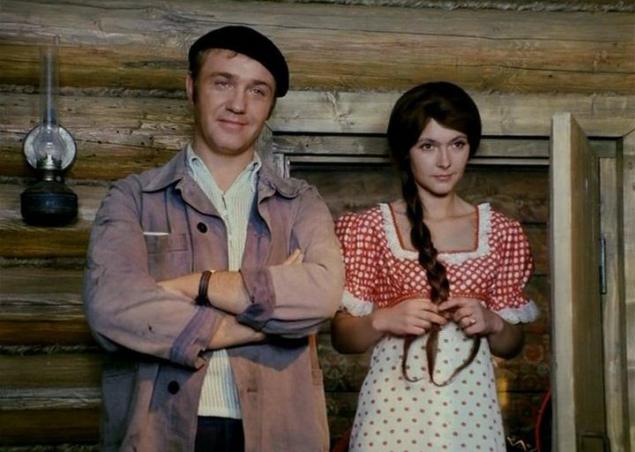 Last:
© Sergey