Scarlett Johansson
"Lucy" (2014) / "Under the Skin" (2014) /
"Captain America: The Winter Soldier" (2014)
Young mother and star of films of Woody Allen, Sofia Coppola, and the Coen brothers felt bloodlust whether in 2008, starring in the wrong kinokomiks "Avenger", who decided to film the author - overestimated his directorial possible after the "Sin City" by Frank Miller, whether in 2010, by agreeing to the role of Natasha Romanoff - Black Widow, smart, beautiful, and martial arts. This was followed by three more blockbuster Marvel, otherworldly film about a cold-blooded alien "Under the Skin" and a futuristic drama "She" Spike Jonze, where Johansson voiced by the operating system, a powerful intellectually, not in the physical sense. Now fighting positions Johansson strengthens "Lucy" by Luc Besson - cold, like the iPhone, the story of sverhzhenschine in which all of the side line and stubby too human. Ahead of a separate film about the Black Widow, where the actress again plenty of exercise in the beating of men.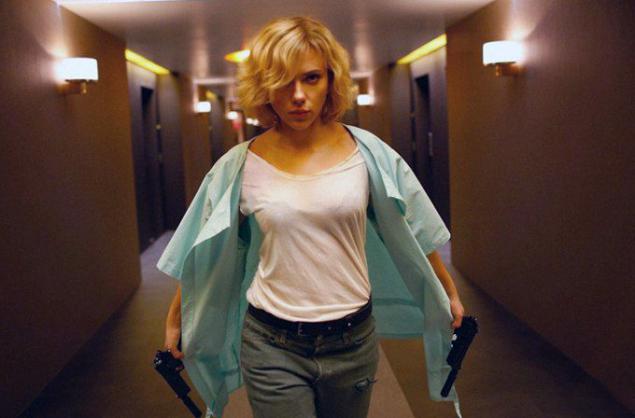 Eva Green
"Sin City 2: A woman, for which there is a kill" (2014) /
"300: Rise of an Empire" (2014) / "Dark Shadows" (2012)
Inborn femme fatale, Eva Green has come a long way from Isabelle in "Dreamers" to classic noir diva Ava Lord in the second part of the Novels by Robert Rodriguez. Her filmography women who dream of a family and a prince on a white horse, is as rare as people with disabilities with a record of Tom Cruise (however, a couple of "normal" roles in Green still exists a). Witch ("The Golden Compass" and "Dark Shadows"), assistant Bond ("Casino" Royal ""), a deadly man-hater (in the sequel to "300" and "Sin City", it is noteworthy that for both hand put Frank Miller). Woman, for which there is a kill - 100% about it.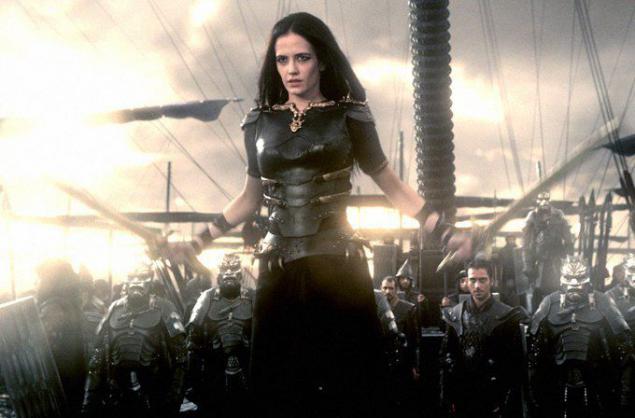 Charlize Theron
"A Million Ways to Die in the West" (2014) /
"Snow White and the Huntsman" (2012) / "Prometheus" (2012)
Starting his career with roles radiant wives and daughters, Theron was not afraid to gain 13 pounds for the film "Monster," which earned her an "Oscar" for Best Actress, and then ran in tight black suit in "Aeon Flex", and the last few years and even more so Feel free to play with the character of women: blonde bitch in "Prometheus" cold-blooded stepmother, the Queen in "Snow White and the Huntsman" and recently gave a light all the peasants in the Wild West in a comedy of Seth McFarlane "A Million Ways to Die in the West».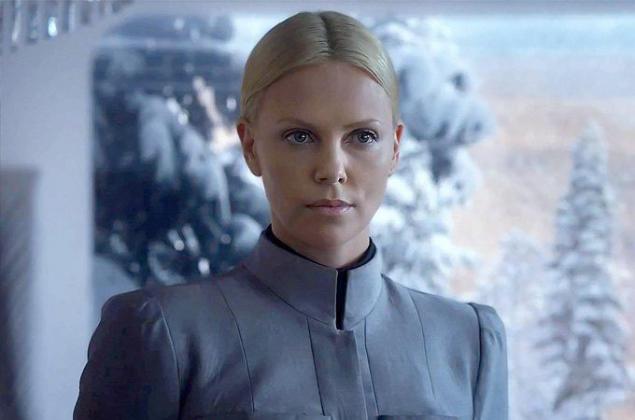 Gina Carano
"Bloody Revenge" (2014) / "Knockout" (2012)
Fight Babu with backgrounds in MMA as an actress Steven Soderbergh thriller opened by removing the "Knockout" - a twisted story about the espionage series of betrayals, where villains cleans snout than the standard you Damme or Stallone, a woman with a mouth-watering calves. Since Carano managed to light up in the sixth part of the "Fast and the Furious", played an android in the series "Almost human", and then re-started snowstorm all right and left in the film with a very atypical for an action movie called "Bloody Revenge". The following year, at the newly-minted actress is scheduled untitled project producer Adi Sankara, where it will become the Lady Katee Sackhoff, Linda "mother of John Connor," Hamilton and others.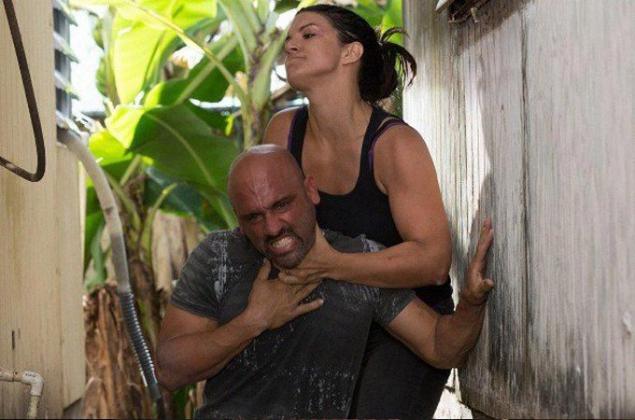 Julia Hlynina
"All at once" (2014)
In the comedy a la Guy Ritchie Roman Karimov, who shot earlier "inadequate people" and "Vdrebezgi", displays the image of the national fight women - a splinter, beauty and karate, which may put on both blades and to cut the corpse in the spirit of the Korean thriller.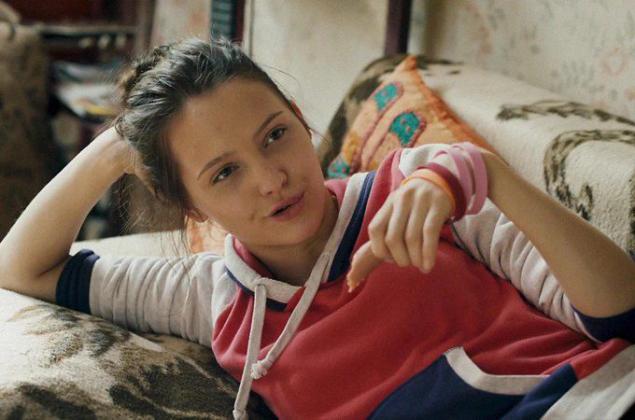 Emily Blunt
"All You Need Is Kill" (2014) / "time loop" (2012)
Prim Englishwoman Blunt, obviously tired of playing ox-eyed ladies with pursed lips, took a shotgun in 2012 ("time loop" sumptuous creations Ryan Johnson), and two years later became the poster war heroine - in the exoskeleton and a huge sword, which burst into tears at the sight of Dante would slasher from Devil May Cry. Communication with a firearm was not in vain - Canadian director Denis Villeneuve ("Captive", "Enemy") recruited her for the new thriller "mercenary", which recently given birth Briton will be surrounded by Josh Brolin, Benicio Del Toro, Jon Bernthal and other men with mashed persons.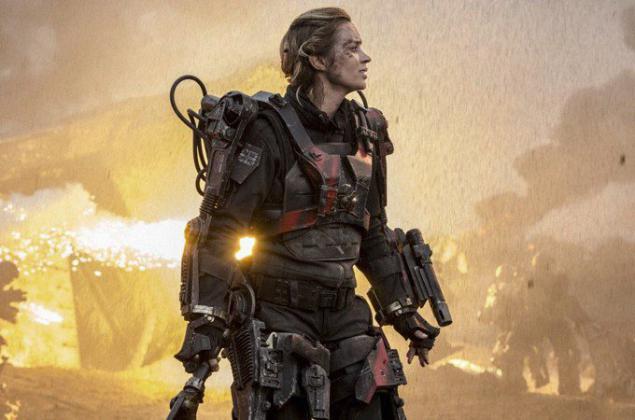 Angelina Jolie
"Maleficent" (2014) / "Salt" (2010) / "Wanted" (2008)
Continuer acting dynasty, the daughter of Jon Voight, UN Goodwill Ambassador, a mother of six children (half and their adoptive) and has an official wife of Brad Pitt, Jolie's difficult to imagine in the form of an ordinary housewife, than women with a gun, and even something more large-caliber (on what and played Clint Eastwood in "proxy"). Tired of the roles of spies ("Salt"), adventurers (film series "Lara Croft") and flammable wives under cover ("Mr. and Mrs. Smith"), Jolie focus on other (even took up directing: two films were released, two more in the project), and now removed from the pump and on major holidays (appearance as offended by all men witch Maleficent - the first in four years, except for dubbing Tigress in the sequel to "Kung Fu Panda»).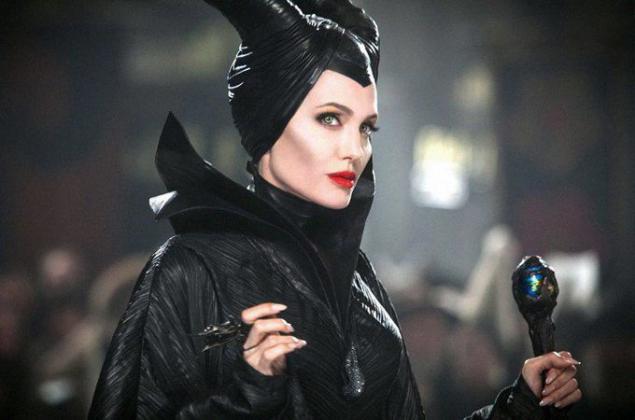 Cameron Diaz
"The Other Woman" (2014) / "Advisor" (2013)
Played a fatal lover cheetahs Sir Ridley Scott's "advisers", Cameron Diaz has participated in the dreadful, but a curious comedy "The Other Woman", which became a trio deceived women - his wife (Leslie Mann, Apatow spouse), attorney-mistress and fifth size (Kate Upton). Celled Lovelace played Nikolaj Coster-Waldau, and the ex-model Diaz, who starred in the role of decades smiling girlfriend of the protagonist and sexy fool, this conditional dilogii finally played for the same type of filmography and frankly idiotic "Charlie's Angels", where fighting trio, though the stronger batters sex, but for the amusement of other men.
Sandra Bullock
"Gravity" (2013) / "The Heat" (2013)
Tightly associate with duologue "Miss Congeniality," Bullock every few years proves that she is a lady not miss, and is removed in the "Speed", the "clash", then "Gravity". Receiving the "Oscar" for a format drama "The Blind Side", which has all the components of a favorite painting kinoakademikov (joke about AIDS patients legged prostitute), the actress did not hesitate to substitute eminent colleagues (main contender for the role in "Gravity" was Natalie Portman), but and irony she's all right (the role of rough careerists marked with the FBI in the "cops" proof).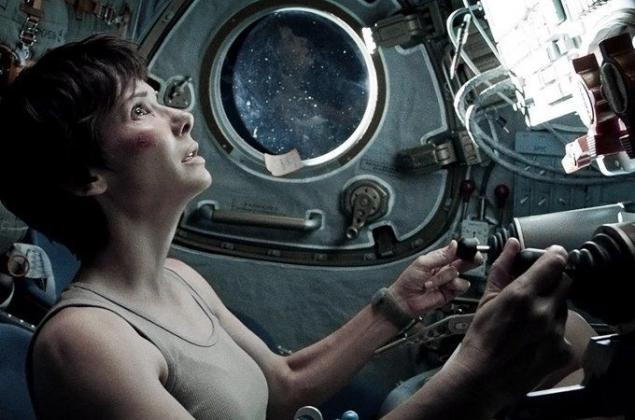 Cate Blanchett
"Jasmine" (2013) / "Hannah. Perfect Weapon "(2011)
Wonderful Australian honored with two "Oscars" in action movies even plays the personification of femininity business, and the role of cold-blooded villains ("Indiana Jones and the Kingdom of the Crystal Skull" and "Hannah. Lethal Weapon"), give it no worse than annoying independent nevrotichki ("Jasmine "brought the second" Oscar "), women's subsistence Bob Dylan (" I'm Not There ") and twin sister (" Coffee and Cigarettes "). By the number of outstanding roles Blanchett can push most male counterparts - and no walks in a swimsuit.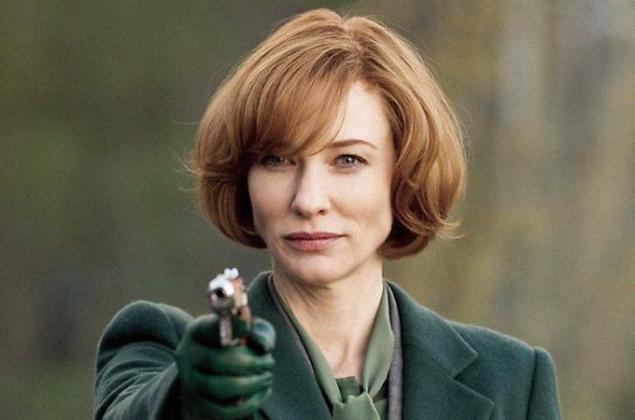 Chloe Grace Moretz
"Kick-Ass 2" (2013) / "Telekinesis" (2013)
Not yet reached the age of majority actress Moretz - a vivid example of how our eyes are born star (though there may be disputes). Girl yesterday flashed in the remake of the Asian "eyes" with Jessica Alba and give advice downcast Joseph Gordon-Levitt in "500 days of summer", now carefully choose where to shoot. The range went well from girly in a funny take the maestro Scorsese ("Hugo") to know how to stand up for themselves girls. Here Moretz is set to the full extent: that the boys of the same age debilovatym revenge ("Telekinesis"), the criminals will start to direct horror (film series "Kick-Ass"). Now the young actress starred as a rising star in Olivier Assayas in "Sils Maria" and a practical example of the mask Jodie Foster from "Taxi Driver" in the new thriller starring Denzel Washington "Great Equalizer».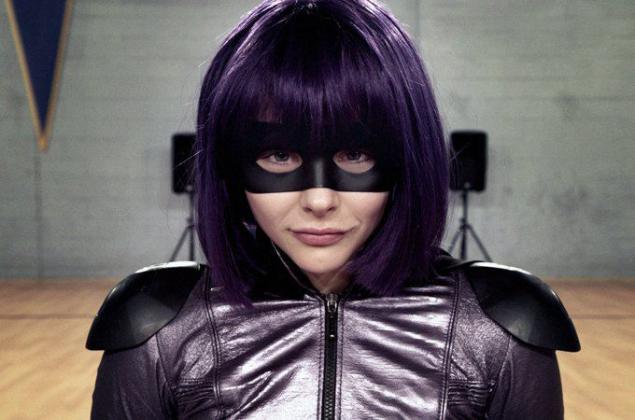 Rosario Dawson
"Sin City 2: A woman, for which there is a kill" (2014) / "Trans" (2013)
In Dawson filmography enough characters difficult fate: she puts on twice latex and stockings in a wide cage on the streets of "Sin City", participated in the "immortal" quartet "Death Proof" (though in the main race her to participate and it was not possible) did not give the descent to Alexander the Great in Oliver Stone's film of the same name, and the voice of Artemis, fellow fighter Wonder Woman, in the animated Wonder Woman. Finally, without much violence it sorted out with a group of cunning thieves museum treasures and your ex in "trans" by Danny Boyle.
Jessica Chastain
"The number one goal" (2012) / "Payback" (2010)
Born in Sacramento, California, Chastain has attracted attention in the way Mother "Tree of Life" Terrence Malick, but she was given a gun run: in "Payback" she plays Agent "Mossad" (young subsistence Iron Lady Helen Mirren). Another notable role Chastain - CIA analyst of "Goals number one", and the main slagatelya myths about modern Australian John Hillcoat who knows how it plays for himself a woman with a dark past ("Lawless"). Ladies with character should also decorate film credits over the next few years she played Julia frёken in the eponymous film adaptation of August Strindberg play, writer, whose husband - a vampire in 'Crimson peak "Guillermo Del Toro, Marilyn Monroe in" Blonde "Australian Andrew Dominik ( "The Assassination of Jesse James by the Coward Robert Ford"), and is also involved in the action movie about the outbreak of violence in Manhattan of the 1980s ("The most violent year" JC Chandler).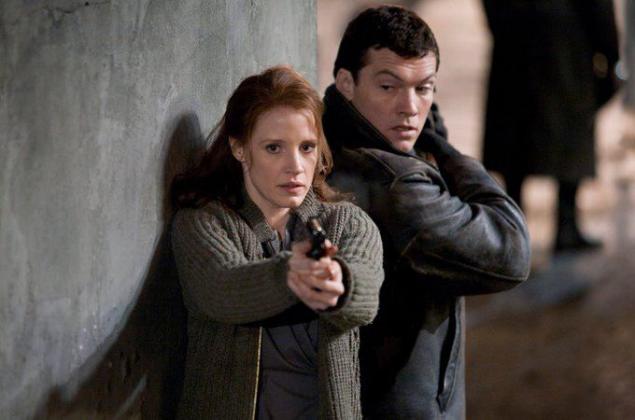 Gemma Arterton
"Witch Hunters" (2013) / "Byzantium" (2013)
The girl in striped leggings and episodic character "Rock and rollers" native of Kent, first grown to a friend of James Bond (in "Quantum of Solace" it appears under the name of Strawberry Fields) and even more close friend of Prince of Persia, and then - before killing male vampire-stripper ("Byzantine") and witch hunter in the film Tommy Virkola. It's obvious that Arterton and Green could be a great duo, but it is a career-fold parallel.
Rooney Mara
"Side effects" (2013) /