That's according to the director Taylor Hackford vyglyatit devil, played by Al Pacino in the movie "The Devil's Advocate»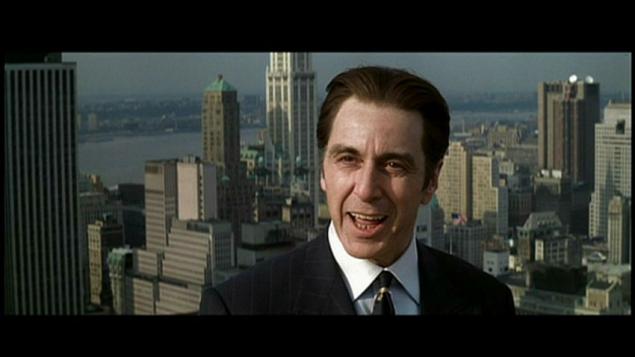 First on the list, actor Morgan Freeman played God in the comedy Tom Shedyaka "Bruce Almighty»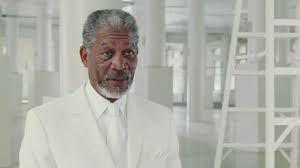 Another actor has agreed to play the Prince of Darkness (Peter Stormare) in the thriller Francis Lawrence's "Constantine" Role episodic, but still catchy.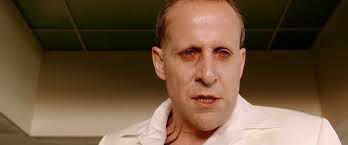 Next on the list of Oscar-winner Robert De Niro, is perhaps the only actor in the list whose image of the devil in the 1987 film "Angel Heart", makes the blood freeze in my veins.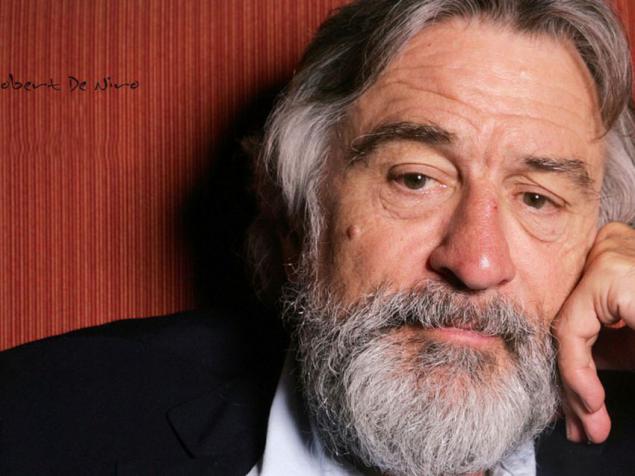 Another comedic version of Lucifer. At this time, Harvey Keitel in the movie "Little Nicky»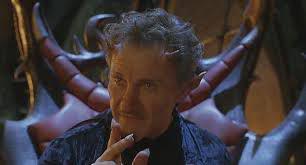 Again the comedy in the film by Kevin Smith, "Dogma" role "Creator" on itself as a model singer Alanis Morissette. Besides the fact that the role went to a woman who during the film does not say not a word, she was dressed in a gown and slippers snowflakes.
And finally, the Russian version. Scout all Russia, Vyacheslav Tikhonov, appeared in the form of the god of fatigue, with sad eyes, but very humane. Film Andersen. Life without love