Victoria falls, located on the border of two countries — Zimbabwe and Zambia, is one of the biggest in the world and is a very spectacular sight. Look at it attracts tourists from all over the world, and the most daring climb to the top to swim in "the pool of the Devil" — start at the very edge of the waterfall with a height of 128 meters.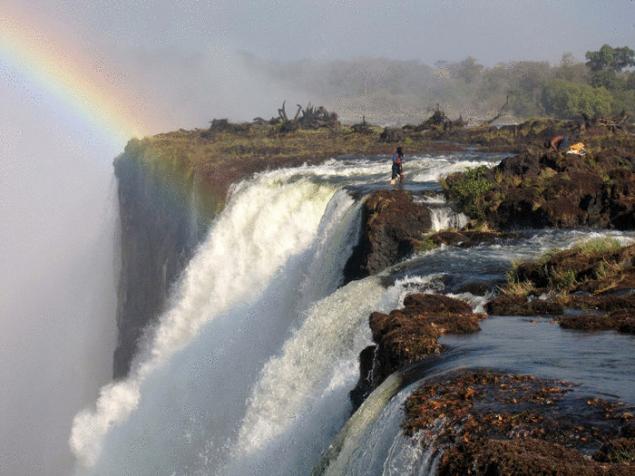 If you want really bright impressions, you should go to the border of Zambia and Zimbabwe, where the famous Victoria falls. On its top are peculiar backwater, which separates from the edge of the rock. Natural depression called "Devil's pool", to swim in it solved only the most desperate daredevils.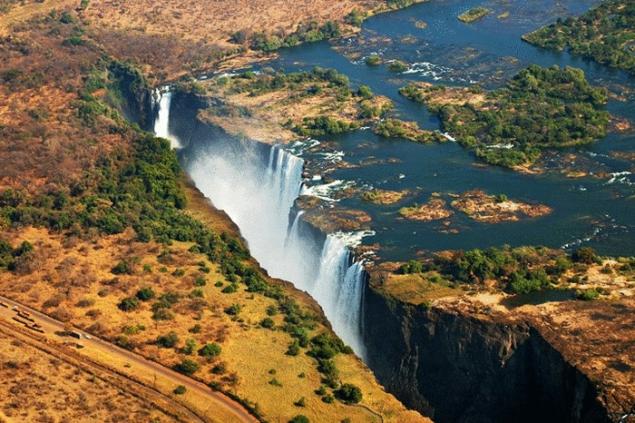 Splash in the pool is possible all year round but only from September to December, when the Zambezi river where Victoria is, the low level of water. Fun is an exciting, but mind to it and not all, because to see water coming down right under you need quite strong nerves. However, it should be noted that cases where people washed "overboard", still not fixed. If you're ever in Zimbabwe, don't miss the opportunity to swim in the pool of the Devil, a small lagoon, enclosed in the rocks at the edge of one of the largest, most beautiful waterfalls in the world — Victoria falls. Located on Livingston island, at a height of 103 meters, devil's pool is definitely one of the most extreme places on Earth.
Source: /users/117