That's the news recently broken through to the world's automotive sites -and this despite the fact that the author presented his creation at the end of March. And yes, it makes us feel a sense of patriotism - because these stunning designer bikes is a Russian designer Mikhail Smolyanov. Once again, if not now, to submit a motorcycle that looks like a Harley Davidson, but absolutely friendly environment?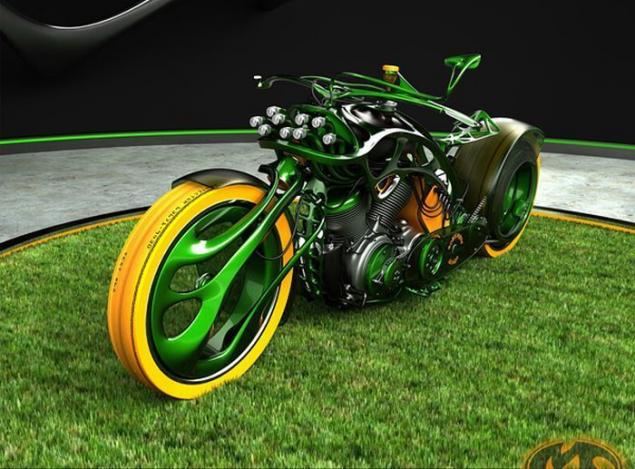 A fresh look at the eco-theme called C-Org - according to Michael, the name was changed from the original M-Org - (mechanical body), but "a number of associations did not give it to do." Hydrogen fuel cells Japanese nervously smoking in aside - this bike the future is very environmentally friendly, "Rama, suspension and steering grown from organic substances. Then it implanted fasteners. After special treatment (destruction of organics and processing the carbon skeleton fluorine) remains solid, lightweight and very strong spatial design ».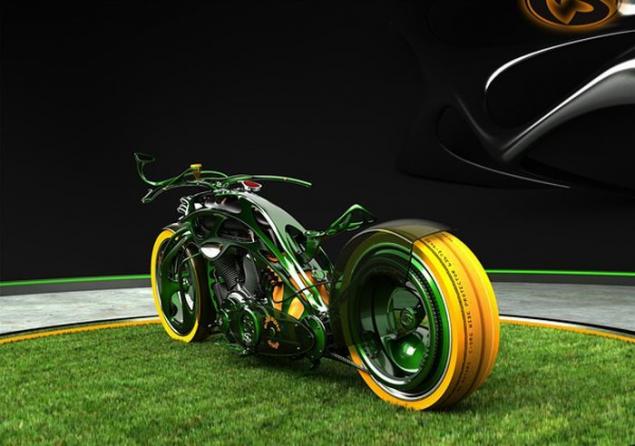 All this is, surprisingly, allows the bike to become easier and - more powerful. Add to that the original saddle and catchy coloring in the style of Mexican tractors John Deere, and you get a concept that clearly challenges the Marussia laurels as the main export exotics. In the near future - read our exclusive interview with the designer Mikhail Smolyanov about his amazing projects!