More winter Central Bank
voiced their opinion
about Bitcoin, calling Cryptocurrency "money substitutes". After him, the Russian Prosecutor General's Office has arranged a meeting
and decided "to hold a series of events." This wave close some services, some hors Bitcoin payment, and some Bitcoin-exchange ceased to accept deposits in rubles.
As time passed, someone had already relax. Meanwhile, the prosecution and the truth began to carry out "event." Here are some of the prosecutor's appeal yesterday was my friend, the owner of an online store.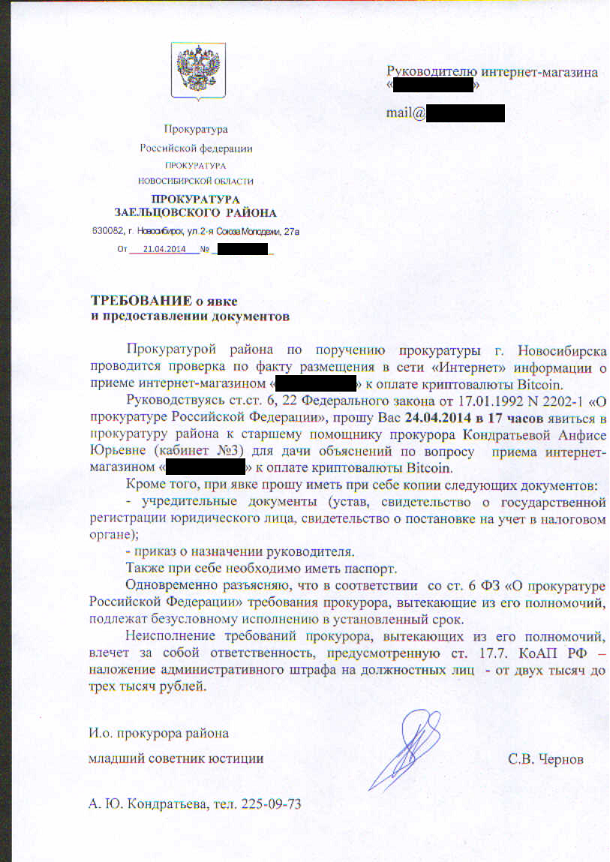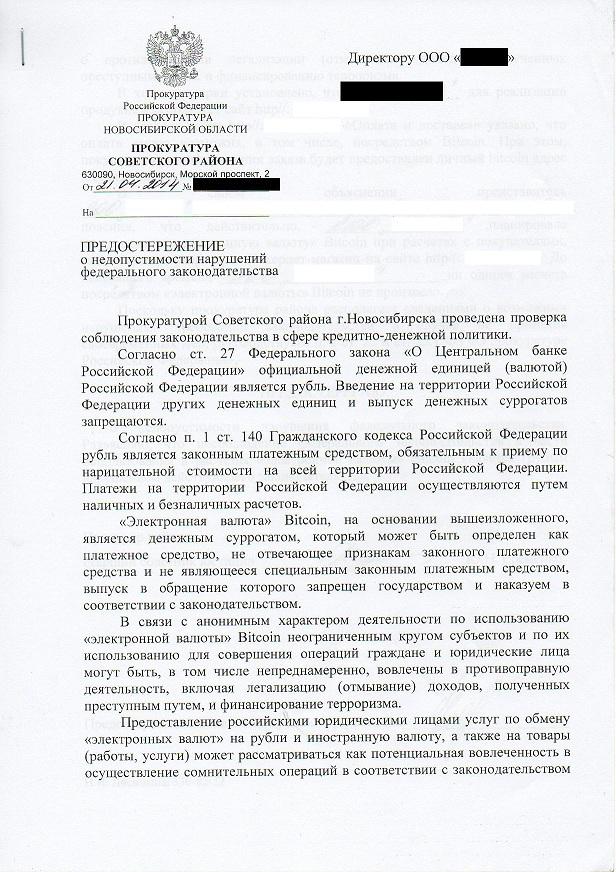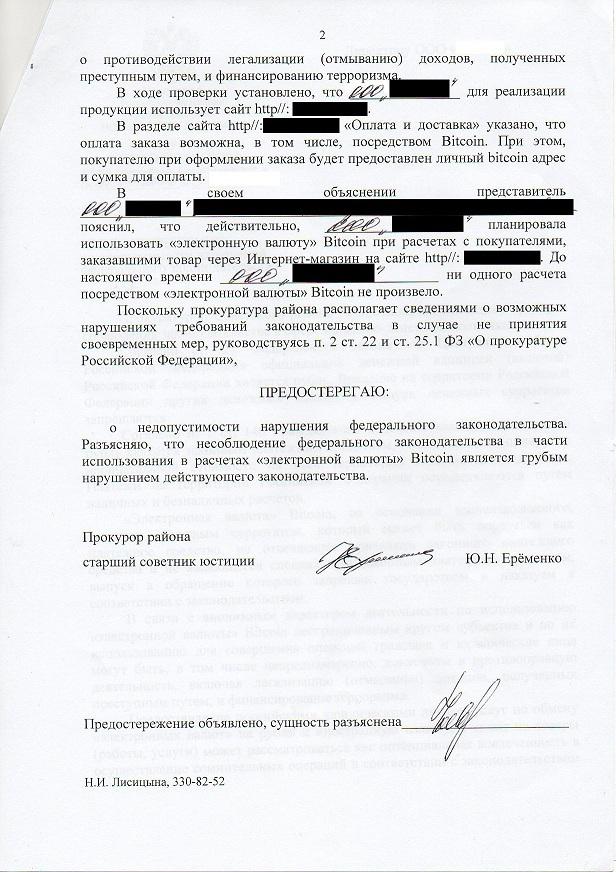 Prosecutor demands "to explain" and warns, "Having information about a possible violation of the law." Thus, on the basis of Article 27 of the Federal Law "On the Central Bank of the Russian Federation" and paragraph 1 of Article 140 of the Civil Code calls Bitcoin monetary surrogates, whose release into circulation is prohibited by law. The validity of this conclusion itself is very controversial.
In the case of my friend only store announces its intention to accept Bitcoin, but has not made any transactions with him, so that the actual charge can not be represented. But it is obvious that the authorities have already firmly set about searching for businesses that deal with Cryptocurrency.
Note the spelling of the address with «http //:» and «bag for payment." It's as if indicating that prosecutors are well versed in the area for which she had taken.
And let no specific laws relating to uniquely Cryptocurrency, Russia still does not. And let Cryptocurrency legal status in Russia is still not defined. Nevertheless, just like that you may be invited to the prosecutor and the suspect money laundering and terrorist financing, as you deal with Bitcoin. Their justification will be shaky, but the court still need a competent and a good lawyer to protect your business.
Such cases. Hi, Russia, driving innovation!
Source:
habrahabr.ru/post/220447/