Photos from the Vladimir region, where villages were burned. It's about those who have become the main victims. They are those who defended their homes, who did not run away with the others, and who is night and day was one on one with the fire. They are not entitled to any compensation, they do not provide any benefits, they do not build a new home in the new modern towns. They continue to live in the villages where there is no light, where there were units of houses. "Those who drapanul - get help - says Galina. - What about us? "She ran toward the fire icon, neighbors, former foresters, ran alongside with shovels. Heroes? May be. Only now they say, "should not we all saved." Continued inside.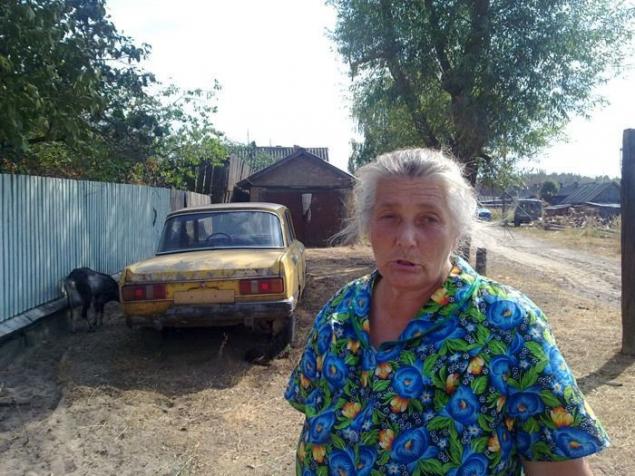 Here, for example, a village south. Here the pipe from the burned house. His owner has built a new house in the village, where there is gas, hot water, bathroom, toilet and so on. He has already received compensation, he chooses from the "humanitarian aid" better things, and b / y throws. He lives in a specialized center - they call it a "resort". There they installed air conditioners, they are fed three times a day, they brought a lot of gifts. And so that's John, eternal unemployed, received money to the card, now goes to the store and "sipping wine each," leaving the home of his goats, cats and dogs. His life changed dramatically for the better.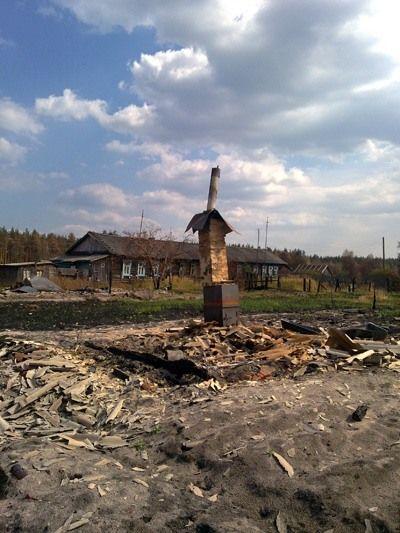 And then, you see, there is a house of a man who fought all night with the fire so that his eyes were red squirrels. Now he lives in an almost extinct village, where he immediately turned off the light and closed the shop: "Who knew that our government so suddenly become generous. Thought that everything will be as usual, and we ourselves have to recover. Therefore protected home the most active, and the old and drunk, those who are all shit, just left. " He and his family still celebrate winter. Almost in the open field, where no roads from snow brush will no longer be. What to clean them for the sake of a couple of the residents?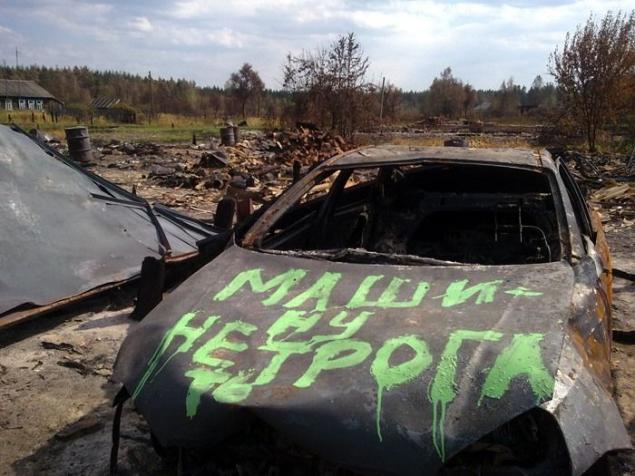 We have to admit the obvious - in these small villages and remote inhabited mostly by elderly people so drunk. Lived in dilapidated houses, no gas, no amenities. As one woman said: "Once all the poor, and now someone has to live richly».
The forest near the village. All in one voice repeating: "It was hell, it was hell ...»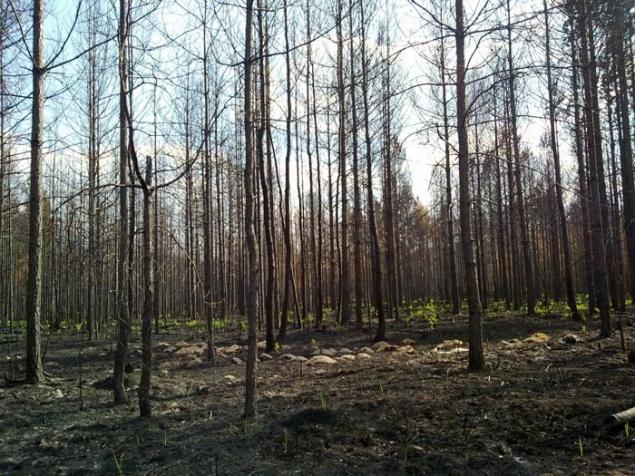 Village does not burn completely. Some houses still remain. Their owners do not put anything in federal money. Help - only fire victims.