< Lydia Romanets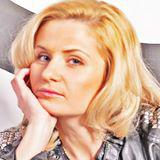 Lidiia, believe me dreams come true - said Lauran, when I was leaving LA, leaving my dreams
I was returning home on his work, to his normal lifestyle.
I know Lauran, my dreams will come true, I believe in that) - I said, breathing deeply of the air in the end of Hollywood.
Four months later, my friend Laurent of Belgium signed a contract with Warner Brothers on a feature film with a decent budget. After reading his letter very inspired in facebook, I smiled ... I guess he wanted it a hundred times more than I do, or simply the "sacred forest" let him into their jungle.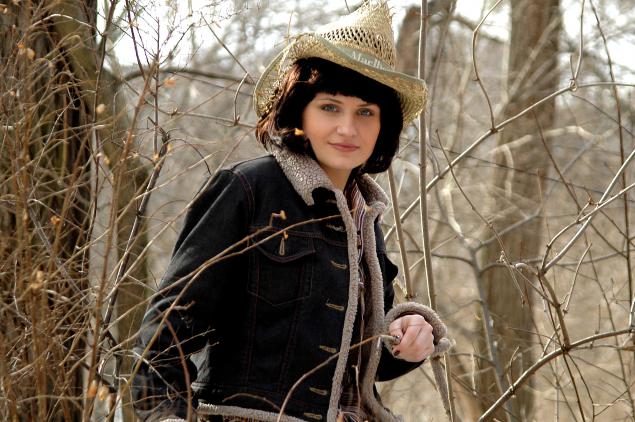 Hollywood has always been for me a fabulous forest with lovely people.
Since childhood, I thought it was like Olympus, where the gods live with their shortcomings and love to the earth, but they were so charmingly attractive.
I was born in a small town, in a family where the parents were the usual "stable" profession. They do not look at the stars, and just doing their job honestly.
For many years I was afraid to admit to myself, let alone others, that I want to be an actress, I want to transform, to feel other people live their lives.
I was terribly bored with it, a university student of international relations, which is to study law and to live by the law.
And my opinion is always sought somewhere upward to the stars.
I pressed my impulse for many years.
First, after the divorce of parents, the money was to eat and perhaps all. Then when I started earning, losing money and start to believe that they are more important than my dreams.
Difficult negotiations, serious relationships with family - I have learned to hide their feelings so refined, that even then did not want something to worry about. After some time, even mom and most native people could not understand that inside me while I dry not explain what I need. I no longer feel the other. I have ceased to love people. Acquired cats - well, one must somehow sublimate their love
It does not matter - wherever I was going, what the country and the earth nor looked, people were not interesting to me, I had only seen: for what I pay and how I will be pleased by this ...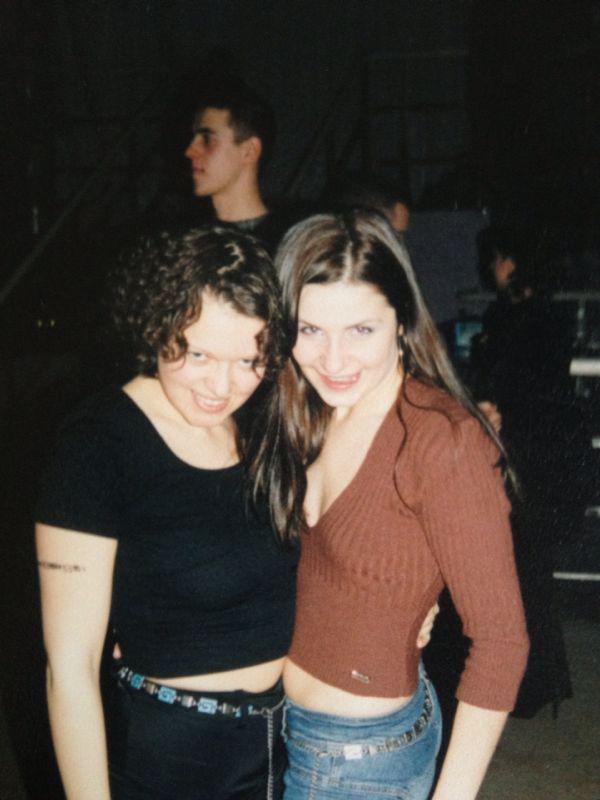 But even kameneya little, still cherished dream - to become the front of the camera and bring joy, the pain, the courage, the humiliation of my hero. Going to bed after a day of making money, I thought becomes the camera and give strange monologues about love, passion, betrayal, did not even really realizing and experiencing it. But I wanted to, so, I lived.
At some party friend introduced me to Lara. And after extra glass of tequila, I poured out my new friend impulses and desires. Larissa was going to enter in the "Black Square" (theater improvisation)
Before that, I spent two years looking at the site of the Cheka, as the picture in the gallery and could not find at home, a lawyer who won millions on the courts, the courage to go on stage. I was afraid, as we now understand it, only themselves.
First came to the show with magician Kurilko Square. It was pure improvisation. I'm flying, laughing, tears flowed as he read a letter to the daughter of the deceased mother. First time in my life I was crying in front of people. Like broke some internal valve. And I have suffered. I more than anything wanted to get to this "sacred forest" square. Many say "magic", without understanding the meaning. And I touched it, I was there !!!
And here I am, in a square - came to occupy within the hysterics and discord. But I have the same kind of experience of working with people, so I nahlebalsya in life, and I want to be able to pass it. Suddenly many lessons about self-knowledge, soul-searching - eeee, and where the same scene, the light, the audience that is looking at you as a celestial ??
It's not in my business plan. And so it began. My brain works in extra-heavy duty, but it did not give the game for almost anything. My stiff mind could not comprehend the feelings of others, to me it was just not interested, I was not interested in people as such. I did not believe them. They do not fit into my picture of the struggle for survival, I simply did not feel. Yes really, and did not allow themselves to feel at all.
My internal regulator dodge, I tried to return to a "normal life", but it was too late. A taste of the magic, feel it, will never return to "normal." It's like after taste exquisite dishes chew foam.
I traveled the world, saw many countries, loved, disappointing and again very loved. But the belief that magic continued to live in me. The truth no one but me, did not know about. I was on top of polished mahogany, beautifully lacquered. But he did not give the feeling of warmth.
After the first course of study, I was so uncomfortable with it that I wanted somewhere to escape. But where.? My instructor, Sensei Mike always correcting me, it was not so bad, is not modified, kostrubato - it does not jibe with my idea of ​​a successful operation. Brains could not find the answer, and Misha's comments I heard, they were for me "dolphin language".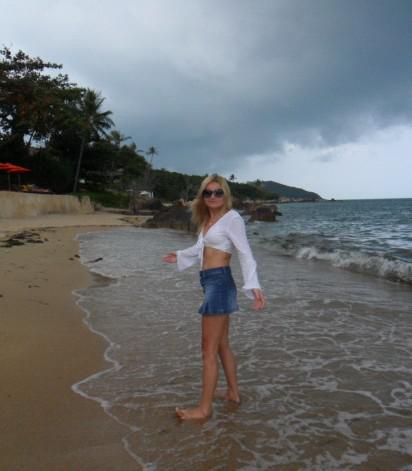 On one of my final classes classmate said -I have one life to live, food to Hollywood to learn, there is a star, there dreams come true ....
I remembered my childhood, felt straight tart smell of desire realizable dream. The same evening I filled a million questionnaires visa I already had (that's another story).
And a week later, after three interviews on Skype on knowledge of English, I'm sitting in the agency, buy a ticket - Kiev-Moscow-LOS ANGELES !!! I was in so many parts of the world, before the trip was three times. But this time was under the impression that I buy a ticket to another world, to Olympus. For a year before that I had a trip to the States, but it was quite another.
Leave on for three months, his company, which brings me a decent income, it was very risky, but I already pulled the magic and carried. "Let's return date to make a discovery," I said to the seller, and myself in the imagination as a child, jump around the room.
The remaining ten days before departure (I was not in Kiev) mentally looked at the large letters HOLLYWOOD, paced the red carpet, smiling Robert Pattinson, drank champagne with Daniel Craig. Uhhh - wait for me - smiled to myself in my mind. It was better than expected in my life. I am 25 years old wanted to. Well, finally.
Madam your sit is 17D please follow this line ...
Yes Sir - I said, and I wanted to tell him straight in love. I began to look at people, not as a project, and how to live and breathe. Wow! What were the feelings !!!