Cottage for many of us a place where you can relax from the gray workdays and bustle of the city. In this set, I want to show you some unusual design solutions for your problem of which you probably will emphasize new ideas for themselves.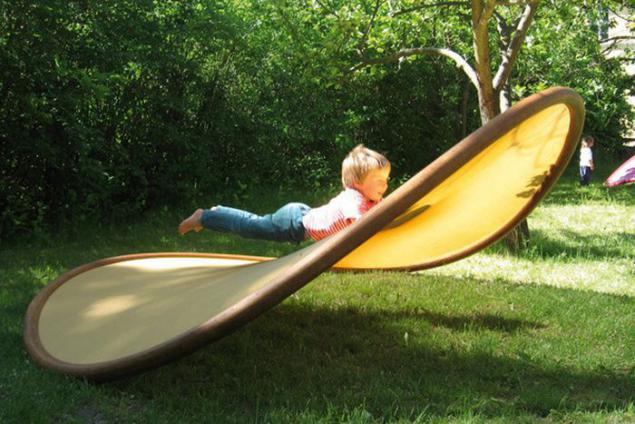 Cocoon
Hanging a hammock-tent.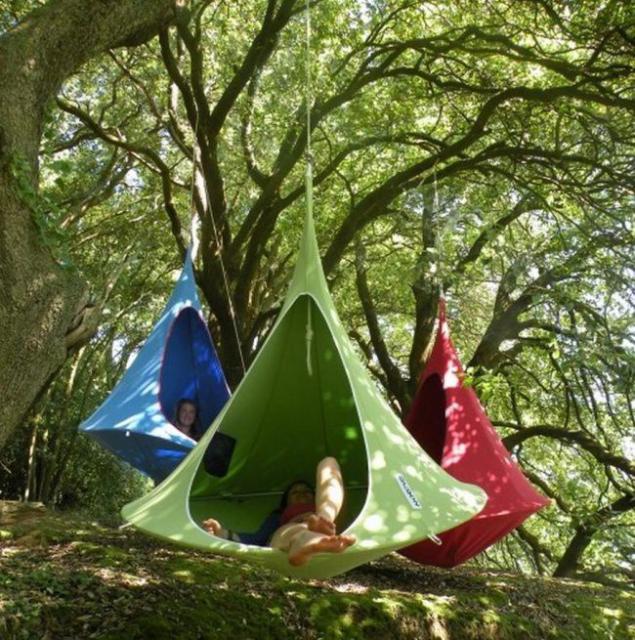 Trampoline
Great exercise for the whole family. Better to drown him in the ground, so it will be much safer for children saltatorial traditional trampolines.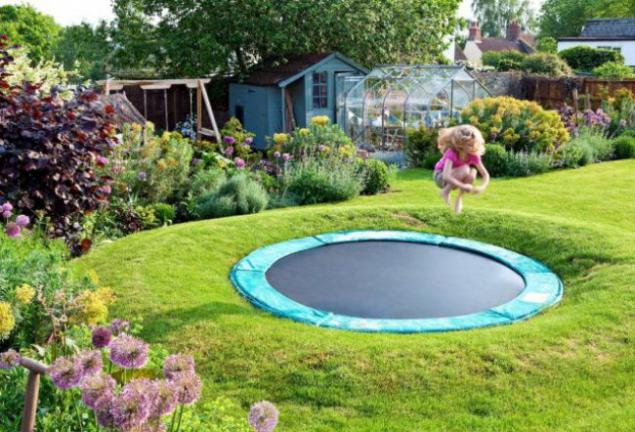 Place campfire
Garden swing by the fire - a great place for family get-togethers and relaxing in good company.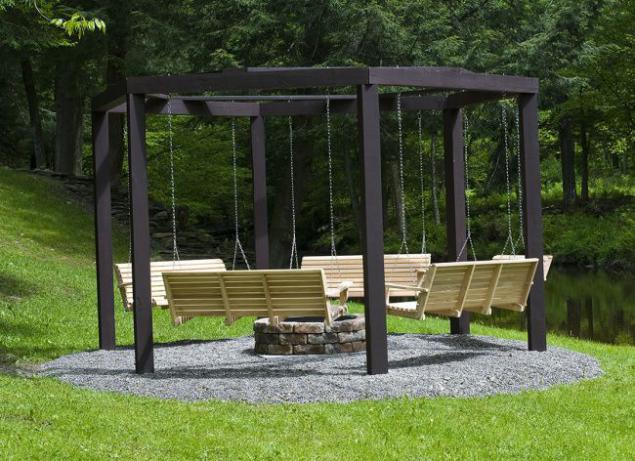 The floating ping-pong
Water sports can be so.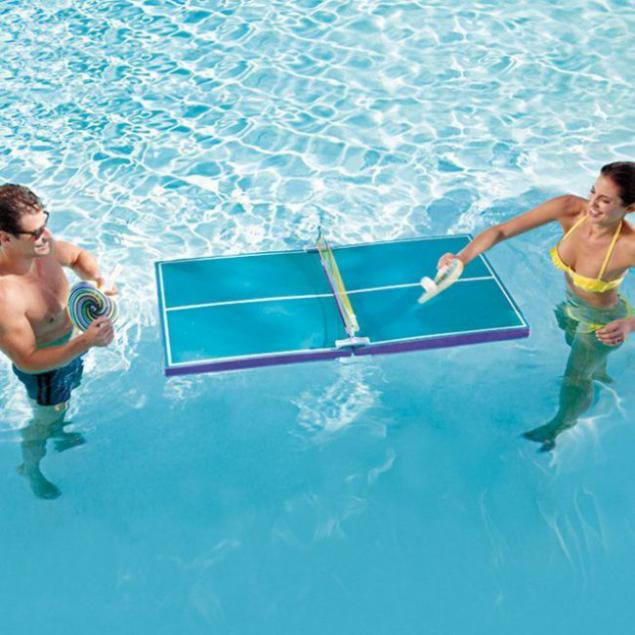 Rappelling
Troll in the country - the dream of any child.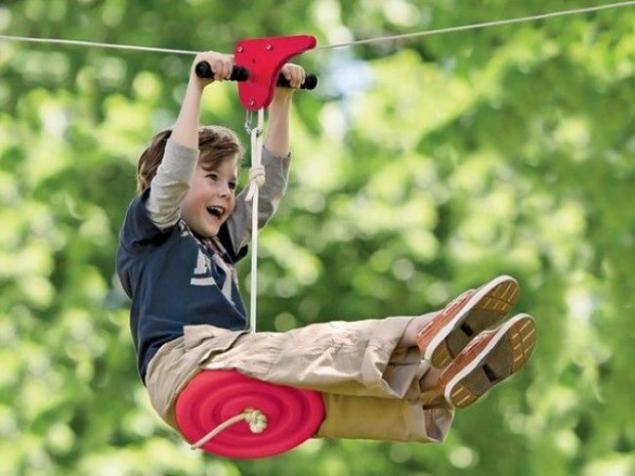 Table ice
Irreplaceable thing for summer barbecues.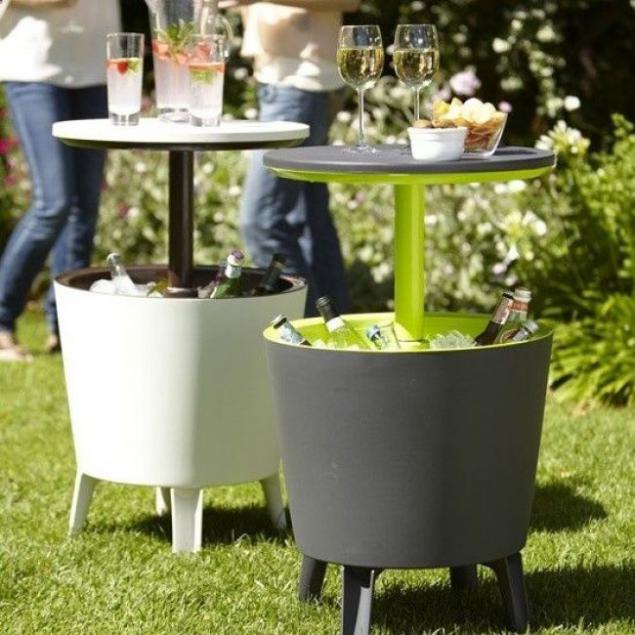 Triple hammock
Robust and compact design for collective rest and relaxation in all weather conditions.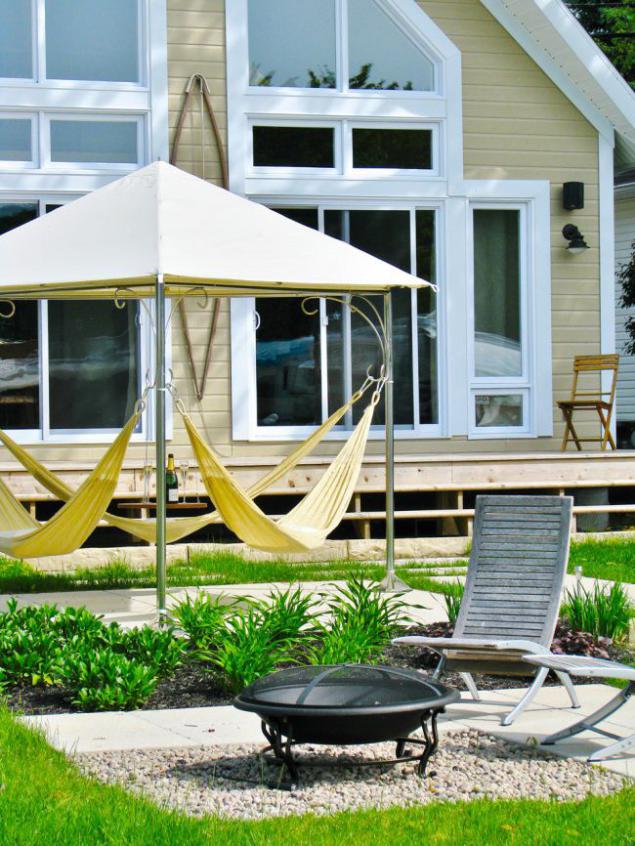 Arbour rocking
Swing from the cable cars made designer Adrian Rovere.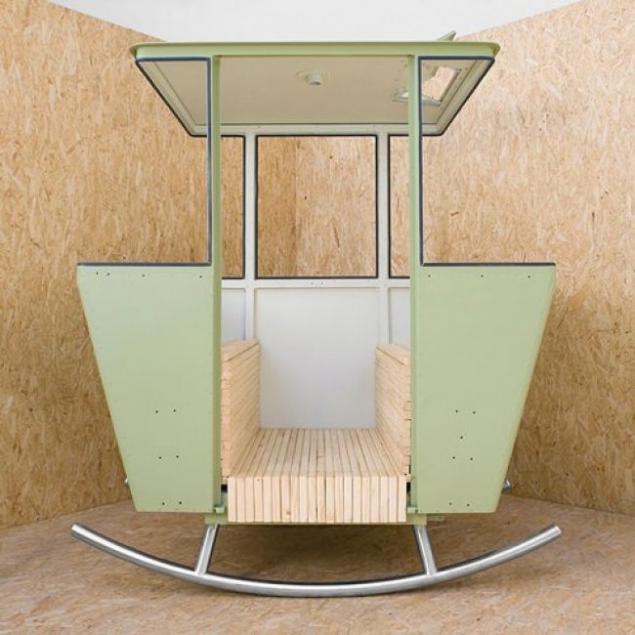 Wicker chair
Acapulco chair was invented back in the 1950s, the inspiration for its creation served as a traditional Mayan woven hammock.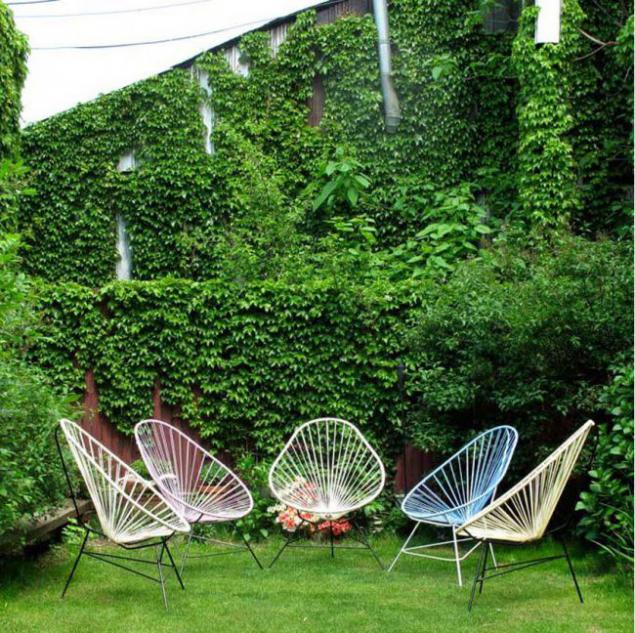 Tropical shower
The frame made of copper and stones pebbles instead of the pan.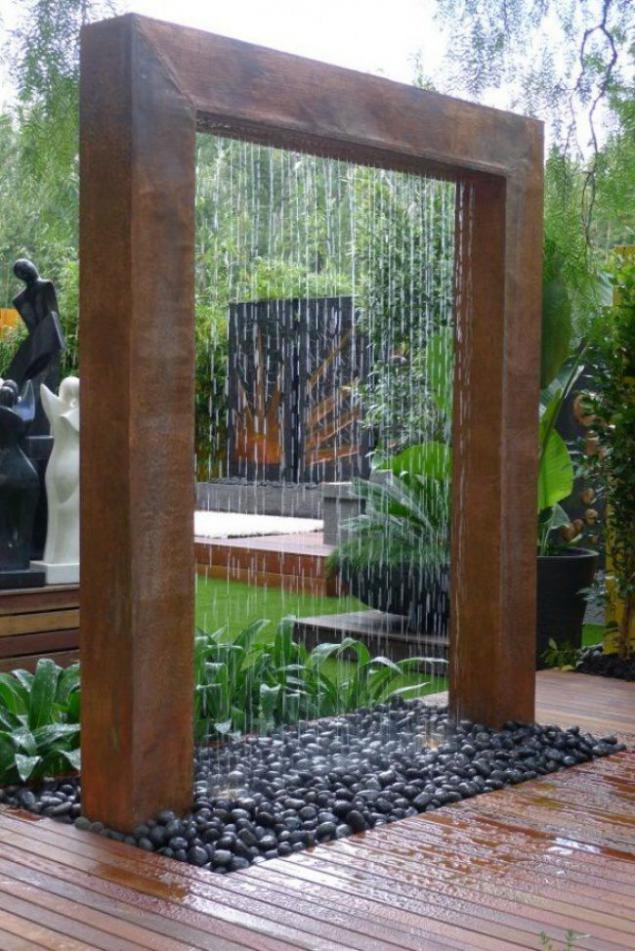 Microbars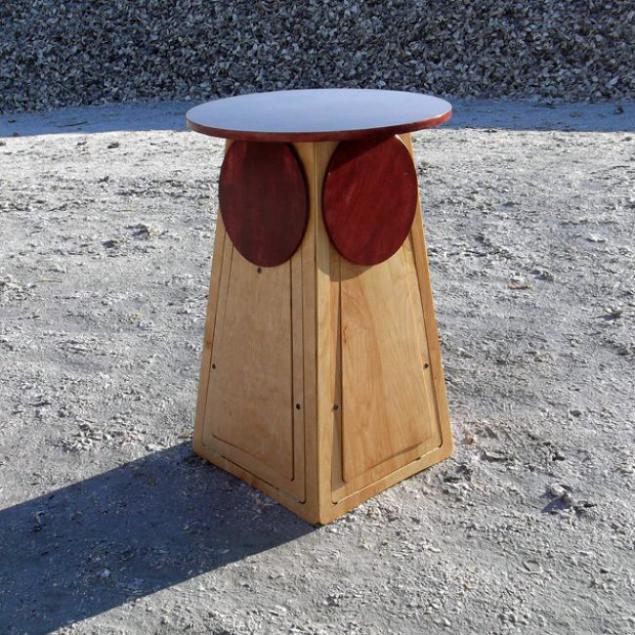 Convertible table for 4 persons. It is easy to move and put in any convenient place.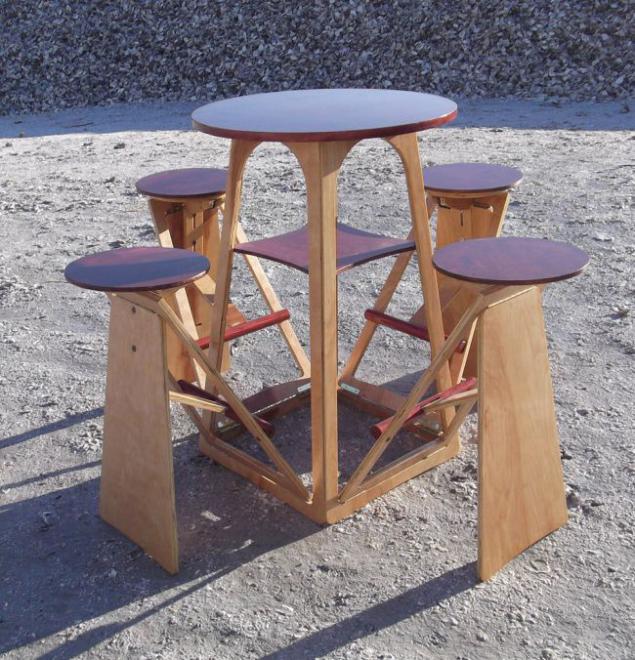 Deckchair read
Sunbathing on the belly is always boring and uncomfortable. But not in such a folding chair.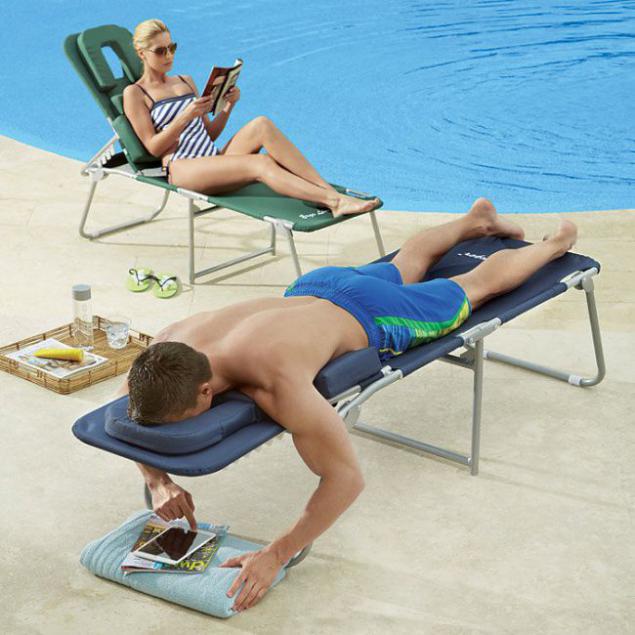 Giant hammock
If your site a lot of trees, then this option is for you.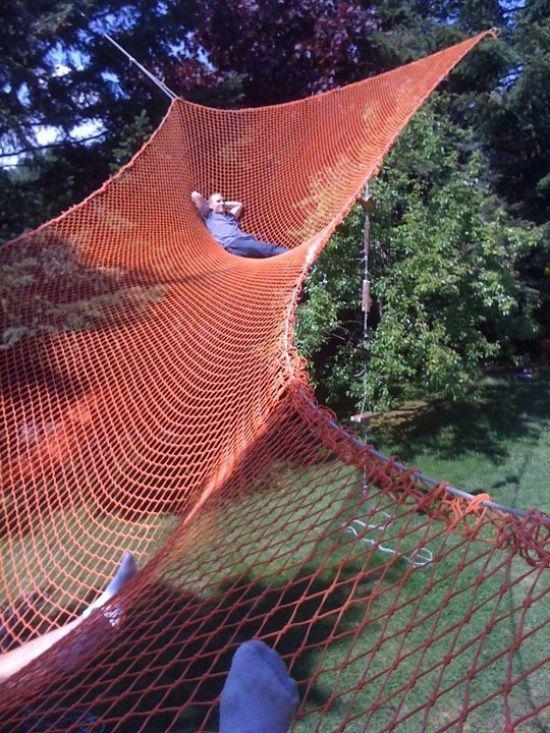 Summer bowling
This attraction is easy to build yourself.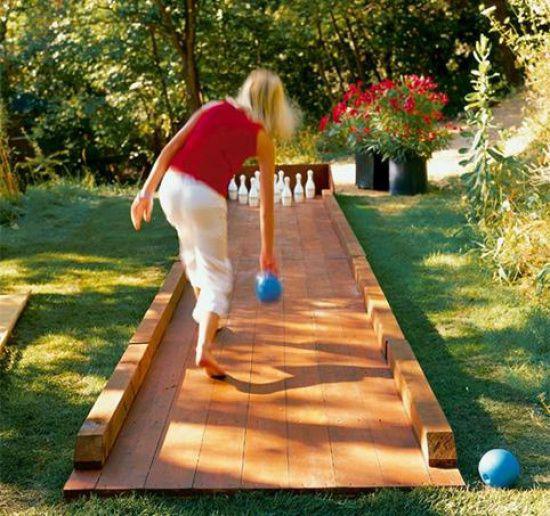 Tree House
The secret refuge, and the best place for games of your children.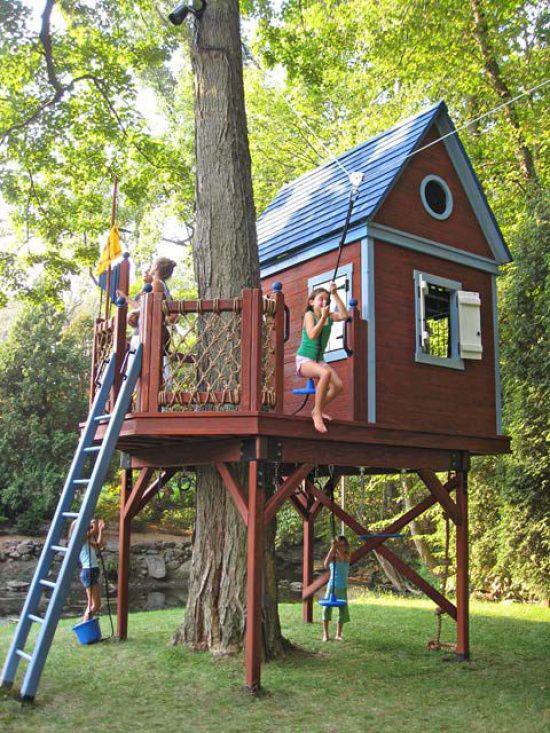 Suspended bed
Suspended bed with a roof from the German company Benedomi - ideal for sleeping outdoors.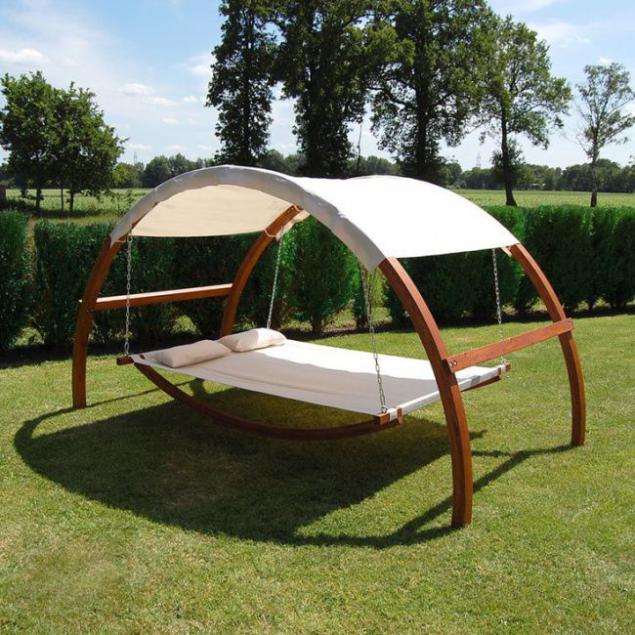 Mini beach
Sand, fire, lacking only the sound of waves.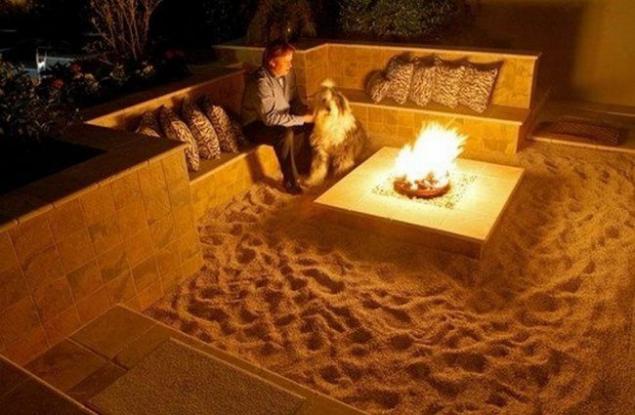 Rocking chair
The design of the German designer Gisbert Barman in appearance is more like potato chips than garden furniture.
Brook
An interesting alternative to ponds and fountains. Children will enjoy.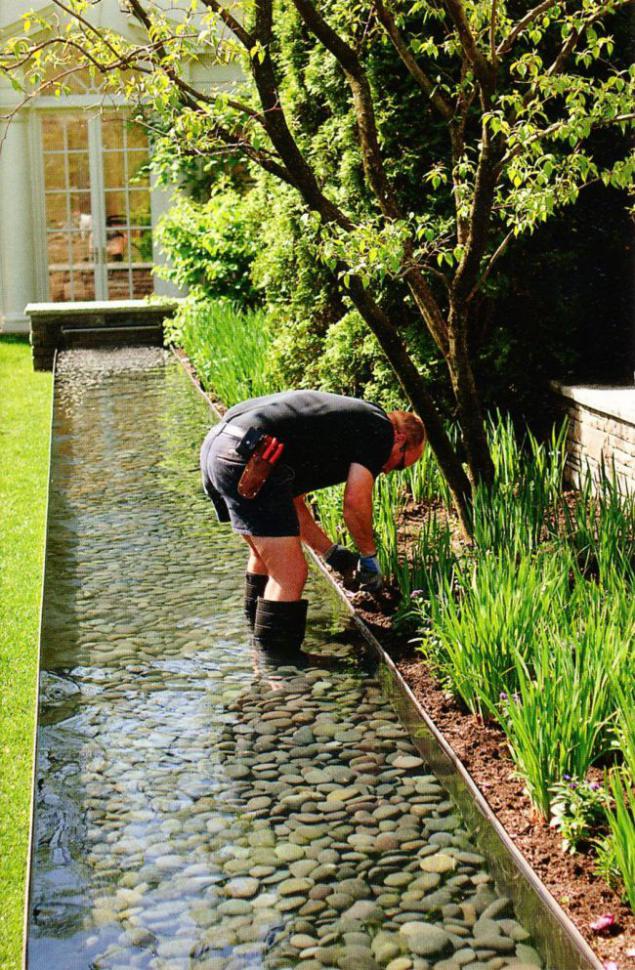 Inflatable Twister
Cheerful attraction for the whole family or a large company.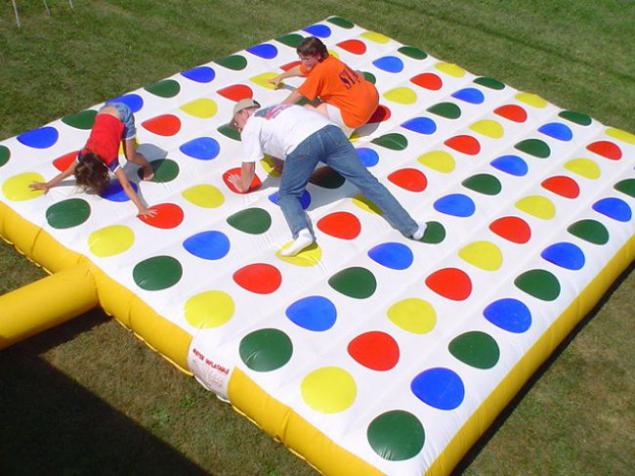 Cinema in the courtyard
Warm summer night watching your favorite movie on the street more pleasant.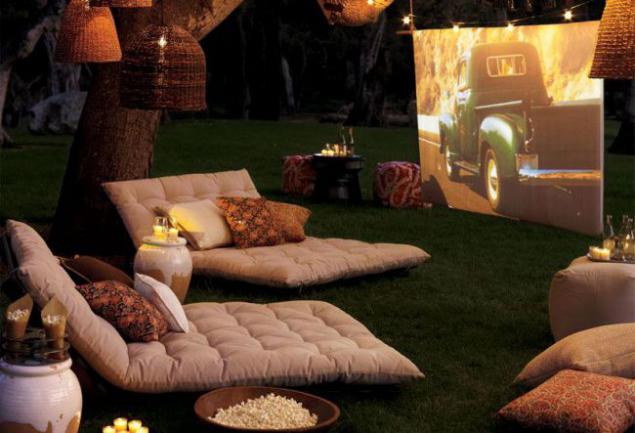 Armchair bag
Perhaps the best and most convenient way to watch the sunset.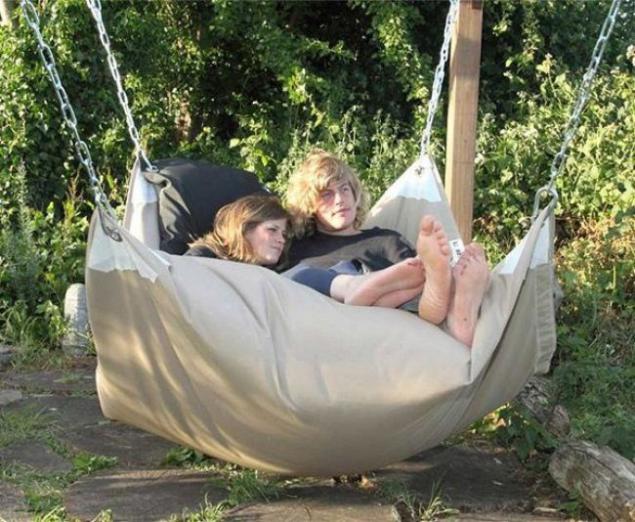 For observations of stars
The observation deck closer to the sky.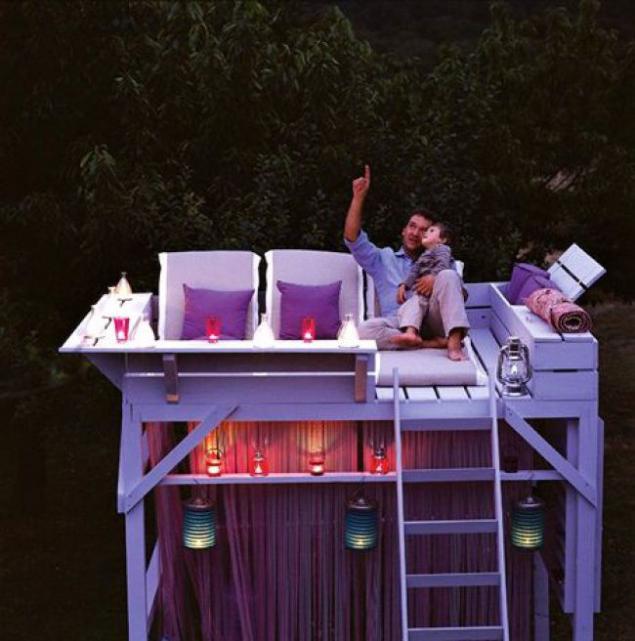 Source:
www.adme.ru