Cruisers, hardtail, dvuhpodvesy and BMX - we're not going to tell you once again, what kind of bike you should choose for this season. Instead, we decided to do a little review of truly outstanding bike this spring: who knows, maybe you could use a little exotic?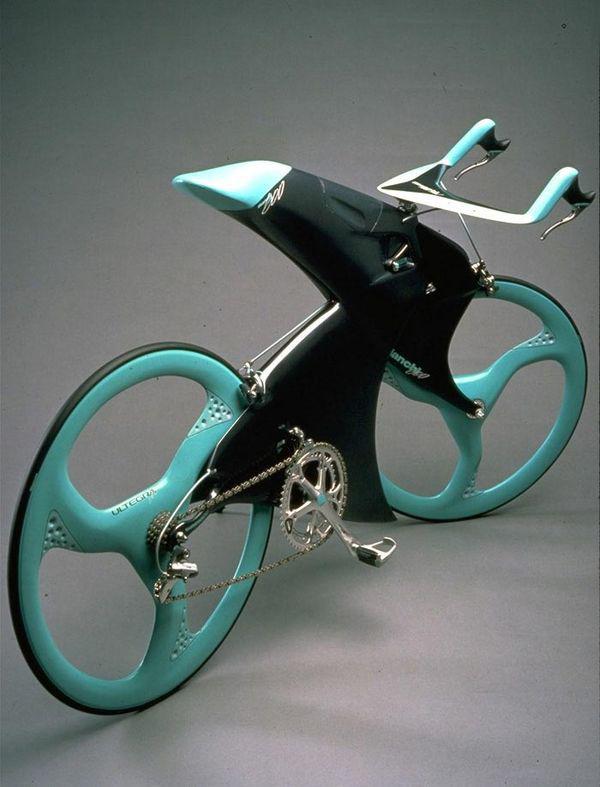 Bergmonch
Better then mountains can be only mountains, but rather the descent into the valley can only be downhill - such as a bicycle. The technique developed Bergmonch, delivered the rest of the fans of this one important problem: now the two-wheeled friend is not necessary to work to drag to the top. Bergmonch easily folds into a handy bag in which there are several departments for additional supplies.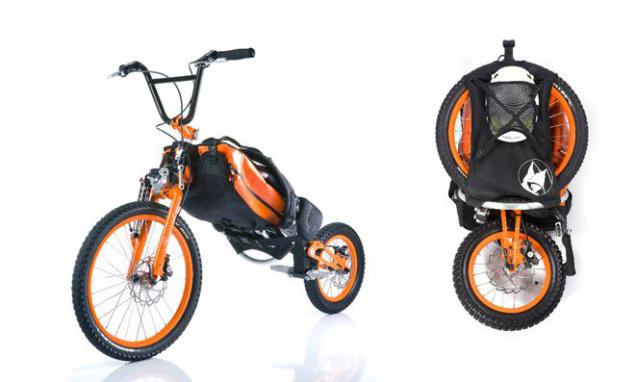 INgSOC
American designers Edward Kim and Benny Simolla presented to the public its new project. At this time, technicians interested in the concept bike. The material chosen Simoll Kim and light carbon fiber. In addition to traditional pedal INgSOC will be equipped with an electric motor, but not the usual chains. Manufacturers promise to release INgSOC on the market in late May.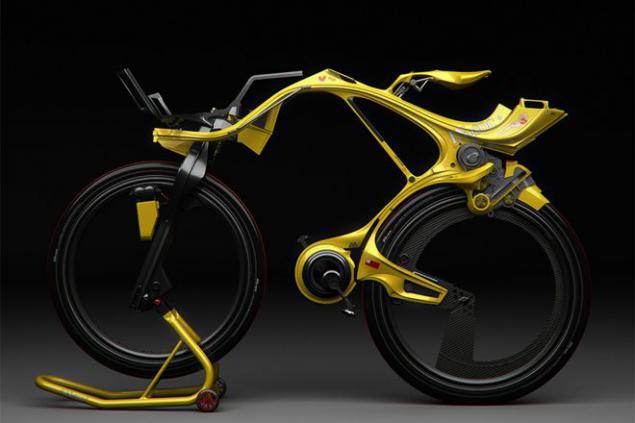 Connor Woody Cruiser
This bike seems designed specifically for ultra-hipsters. The frame is made entirely of wood (American ash) and additionally reinforced with carbon fiber length giving the necessary hardness. Each of Connor Woody Cruiser made on request, so if you decide to buy it, you should pay in advance to the Bureau.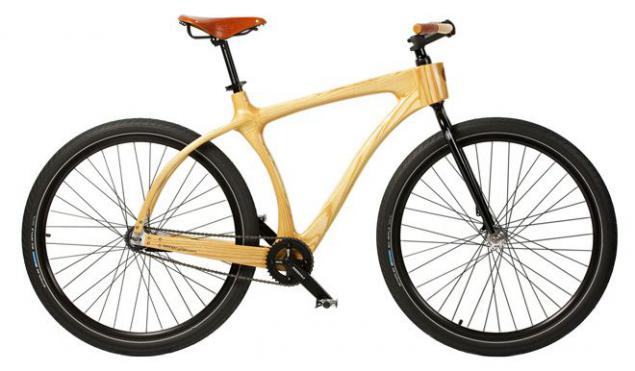 Sandwichbike
Golladnsky Designer Basten Leijh developed and, most importantly, embodied the idea of ​​one of the most unusual bicycle: instead of the standard welded frame Sandwichbike has two interconnected, made of laminated plywood. The bike is easy to fold, it is reliable, his birthplace Amsterdam, and it will be able to collect you and themselves - a kind of variation on the theme of Ikea in the world of bicycles.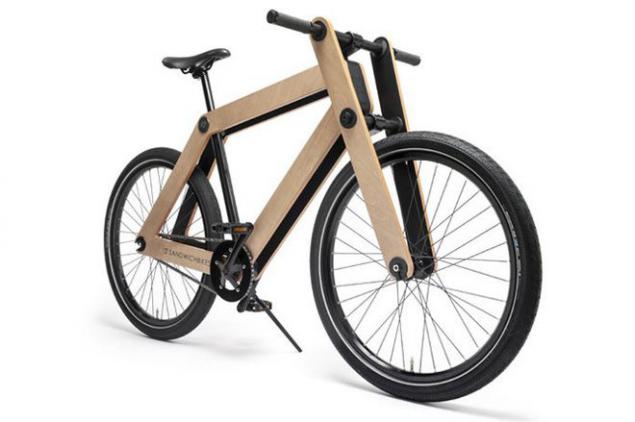 Well, the photo of the work had already been on the chips!
Rungu Juggernaut Bike
It is designed to address the worst situations on the road, you can imagine. Blizzard, leaving the road surface only memories, sheltered a dense crust, or the sand dunes, to the assault of which will not be solved and nomad - for wheels Rungu Juggernaut Bike generally not a problem. The aluminum frame and long wheelbase provide the perfect weight distribution. About the impression that produces this monstrobayk on the road, can not speak: you can see for yourself.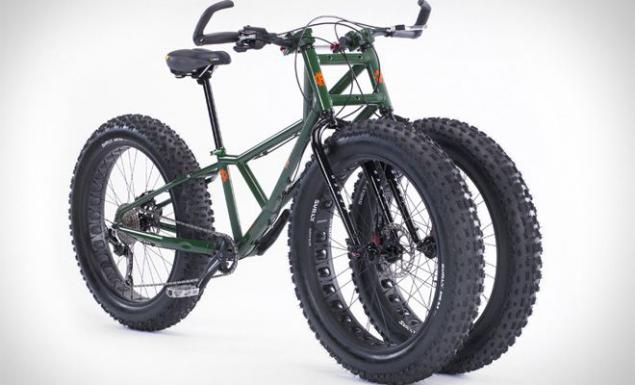 The correct bike is always pleasing to the eye;)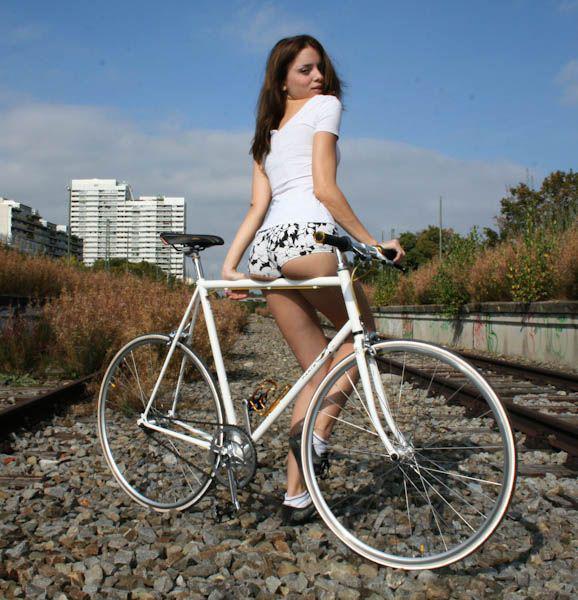 It is important that the seat was comfortable ...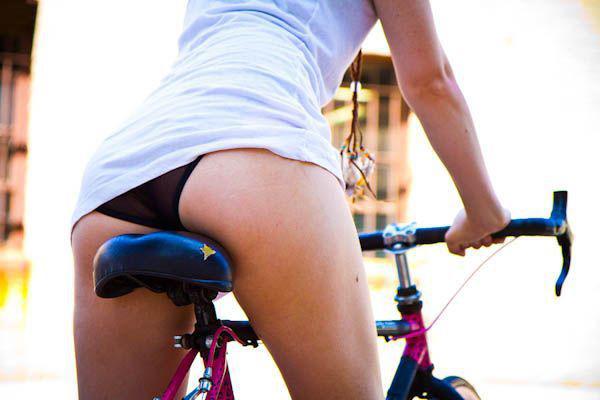 ... And comfortable! :)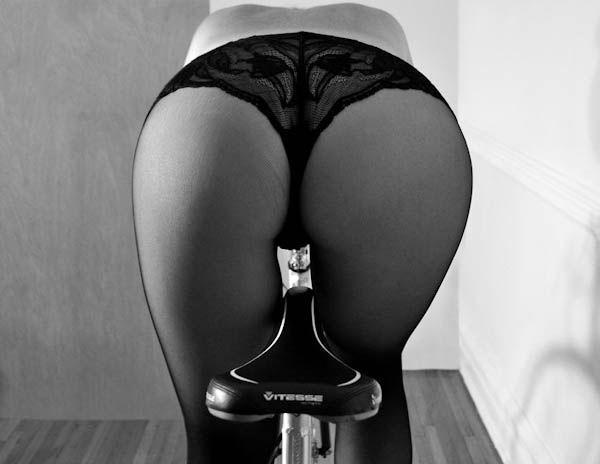 Bike - this is great !!!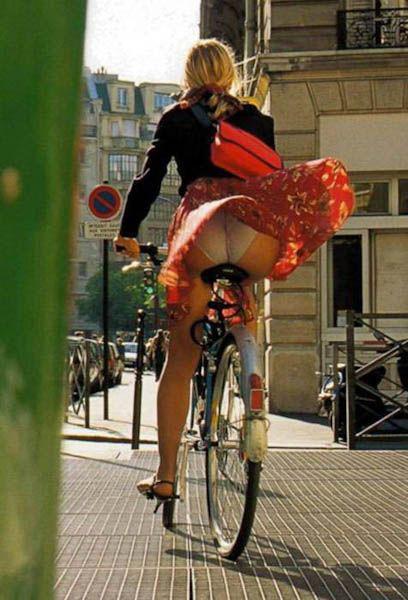 Source: trendymen.ru