100-150 years ago, a fixture of beautiful women had long hair, arranged in an elegant hairstyle. But famous worldwide for its locks only managed Sutherland sisters who lived in Lockport (NY), the total length of the hair of the seven sisters was 37 feet (11 meters).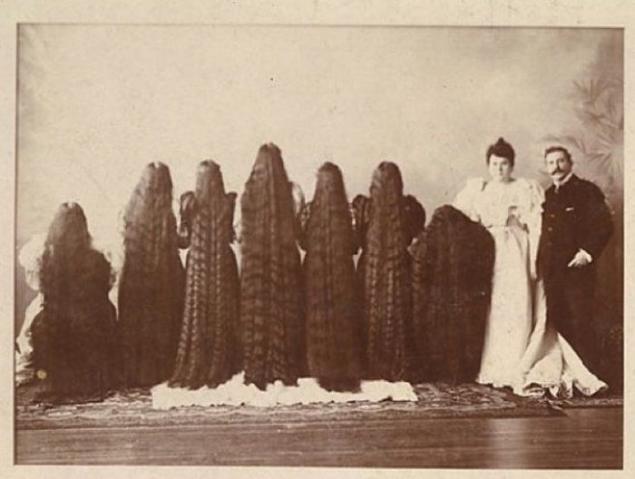 Sisters Sazerlend- most famous girl with long hair. They were the real "stars" and amassed a huge fortune, showing his hair and earning on advertising, which was a novelty in the 19th century. They even surpassed the earnings of the Barnum and Bailey circus which showed their first show.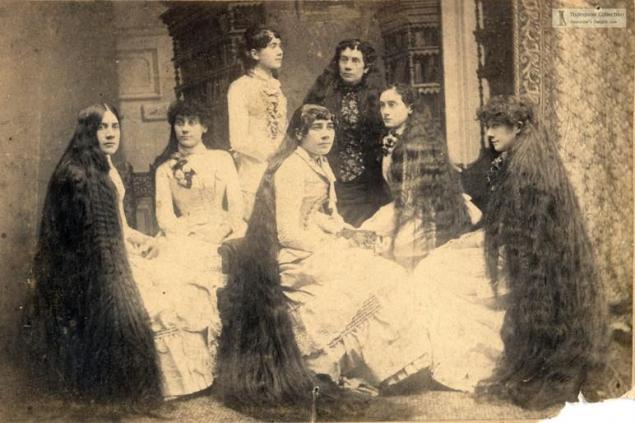 Barnum called them "the most enjoyable seven wonders of the world." In the late 1800s, they were among the world-famous celebrities. Their luxurious hair and melodious voice made them millionaires, but their subsequent wasteful extravagant spending have made them destitute again.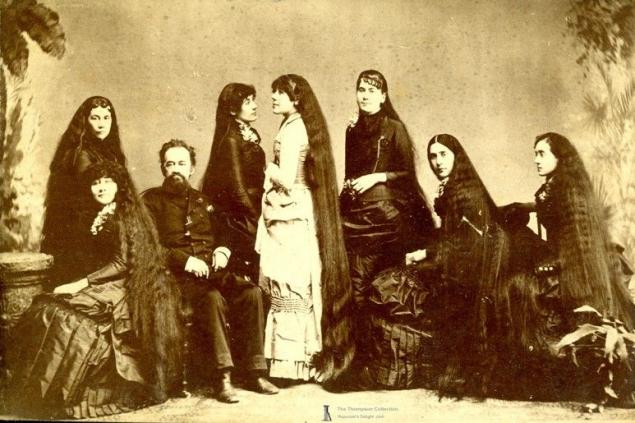 First ladies have tried to gain fame and vocal performances with his brother Charles Carrel organized "Concert of Sutherland, seven sisters and one brother." They sang, played the piano, and as such were to Barnum and Bailey tsirk- unlike other shows people with physical features.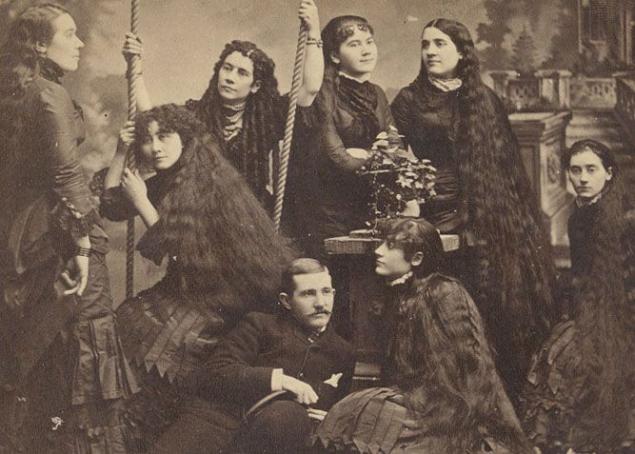 But then the sisters with the help of the family switched to its outstanding external advantages, offered tips on hair care and beauty for millions, invented and began selling hair tonic.