100-150 years ago, a fixture of beautiful women had long hair, arranged in an elegant hairstyle. But famous worldwide for its locks only managed Sutherland sisters who lived in Lockport (NY), the total length of the hair of the seven sisters was 37 feet (11 meters).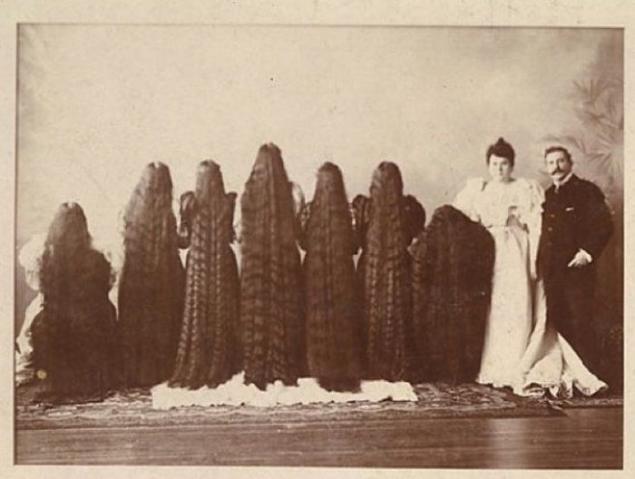 Sisters Sazerlend- most famous girl with long hair. They were the real "stars" and amassed a huge fortune, showing his hair and earning on advertising, which was a novelty in the 19th century. They even surpassed the earnings of the Barnum and Bailey circus which showed their first show.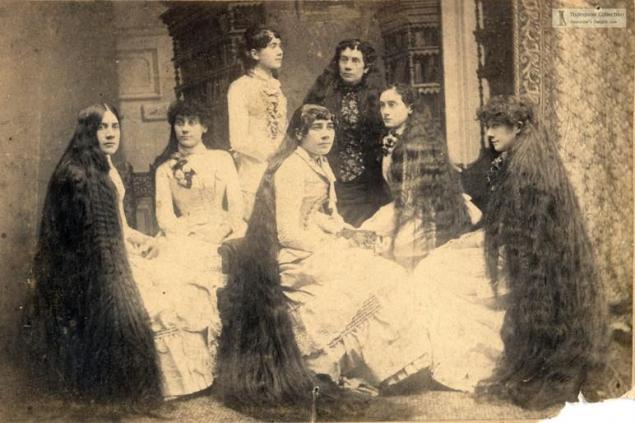 Barnum called them "the most enjoyable seven wonders of the world." In the late 1800s, they were among the world-famous celebrities. Their luxurious hair and melodious voice made them millionaires, but their subsequent wasteful extravagant spending have made them destitute again.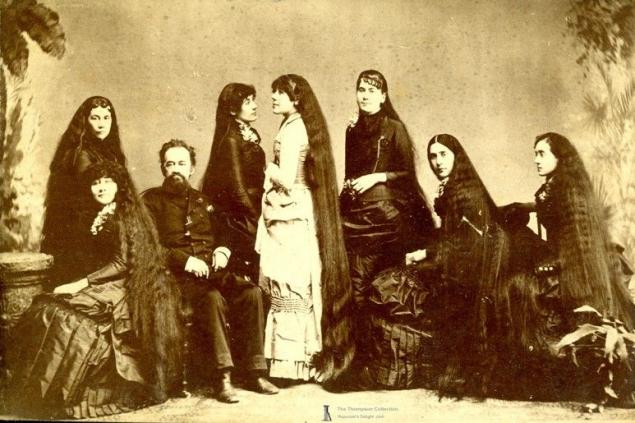 First ladies have tried to gain fame and vocal performances with his brother Charles Carrel organized "Concert of Sutherland, seven sisters and one brother." They sang, played the piano, and as such were to Barnum and Bailey tsirk- unlike other shows people with physical features.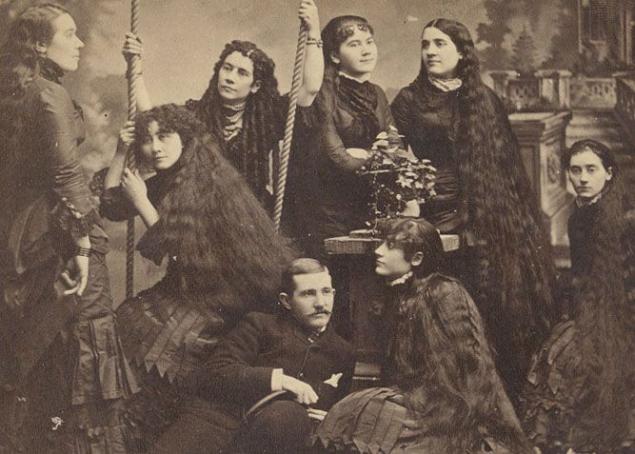 But then the sisters with the help of the family switched to its outstanding external advantages, offered tips on hair care and beauty for millions, invented and began selling hair tonic.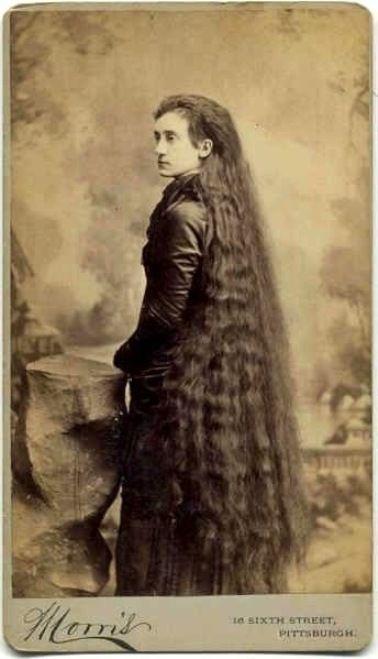 In the days when self-made medicines and quackery flourished, they launched a real global marketing hair care.
Fletcher Sutherland, father of seven girls, was a preacher, singer, writer, inventor, and politician who worked for President Buchanan. Fletcher knew how to attract attention, he was described in one report as "a person marked ability, known for his strong personality, with original ideas and an analytical mind.»
Fletcher Sutherland pushed his genetically appearance and musically gifted, long-haired daughters and one son in the show business.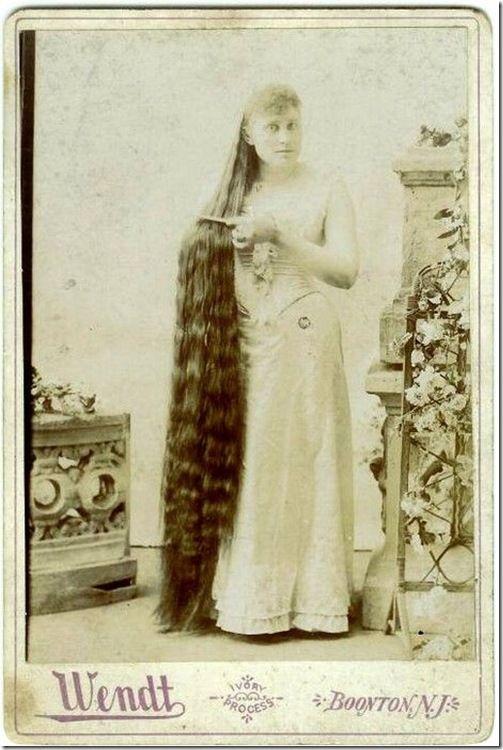 Although their show, consisting of church music, songs and salon lounge ballads, received rave reviews, but ultimately it is the hair of girls, played a crucial role in their huge popularity.
The people were to embrace the idea of ​​a miracle cure for hair falling from disease and poor living conditions and medicines. Any amateur "doctor-pharmacist" could make a fortune, having uncomplicated knowledge and talent of entrepreneurship and marketing. Sisters Sunderland yourself were living advertisement, the ideal role model.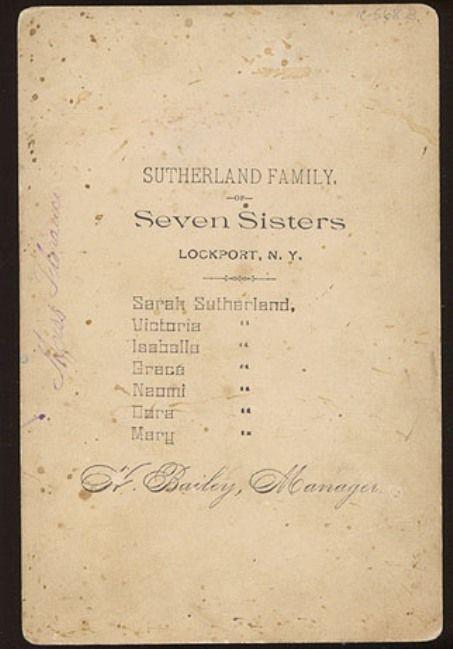 Business Sutherland was one of the biggest: two and a half million bottles of hair were sold in 1890, about four years after the start of production, and produced more than 3 million. Dollars. United States, a huge sum in those days.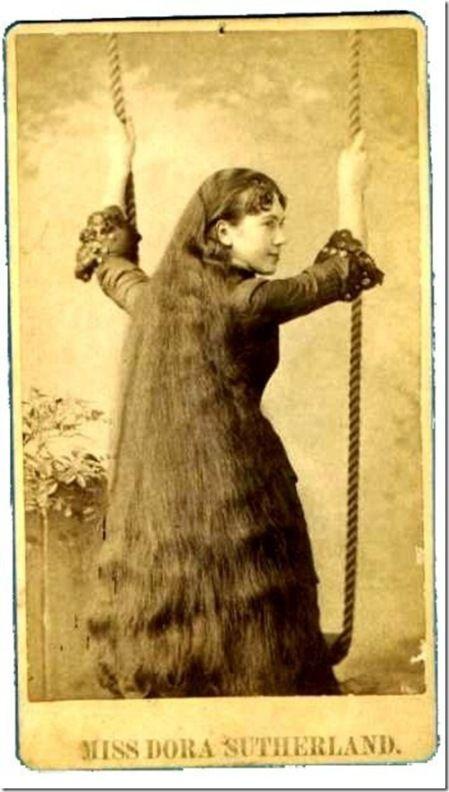 Family members Sutherland quickly earned more money than they could imagine, but the costs they still went far beyond their sredstv- on staff, maids, footmen, clothing, pets, gold and diamonds, luxury mansions, travel, alcohol, even male applicants for love.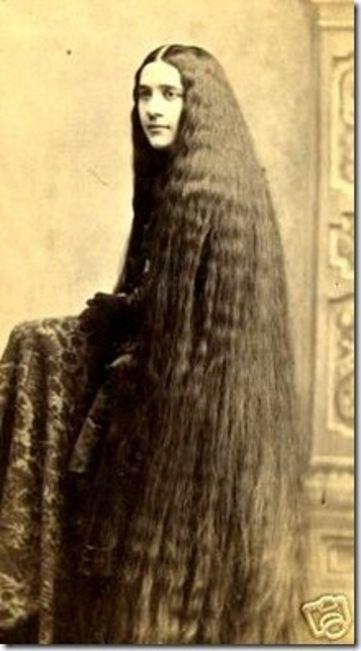 The sisters want to live together, to build a unique home- symbol of their unity in business and life. Surrounded by thousands of acres of the neighboring farms and forests, it has been a landmark mansion Sutherland. The sisters were afraid of applicants for its bogatstvo- four of them never married, and only one of them had children.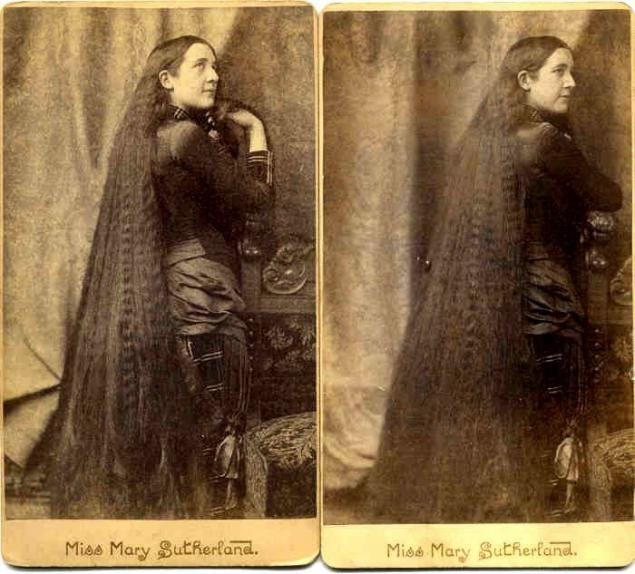 They were no less popular than those celebrities whose legacy survived the test of time: Mae West, Mary Pickford, Charlie Chaplin, Douglas Fairbanks. People tried to steal a hair cut or sisters to be happy, they earn more money for autographs, publications, souvenirs, photographs.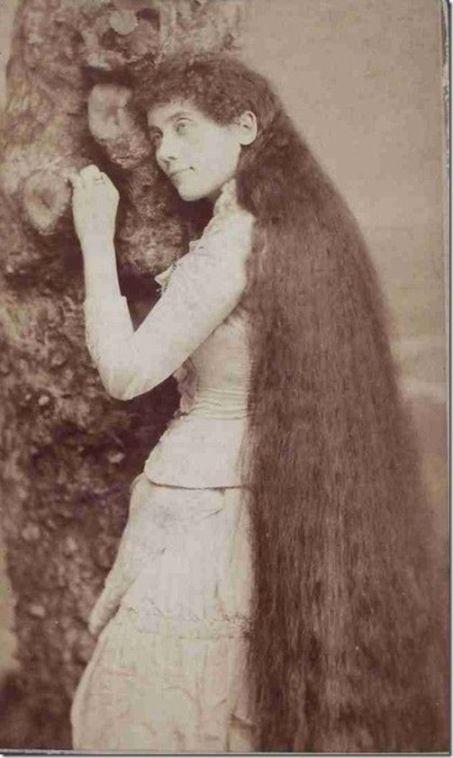 However, they were superstitious, eccentric, mysterious lady. Their life, their ambition, dignity, takeoff and padenie- humor and drama there was more than in the novels.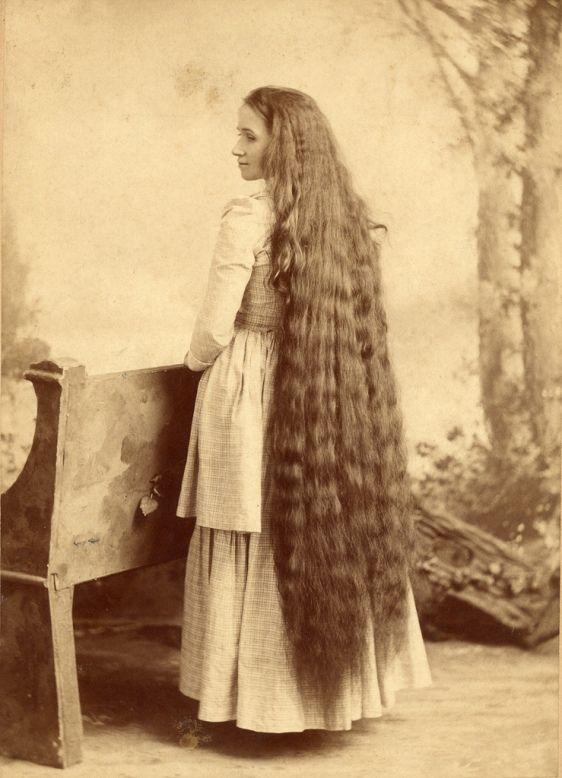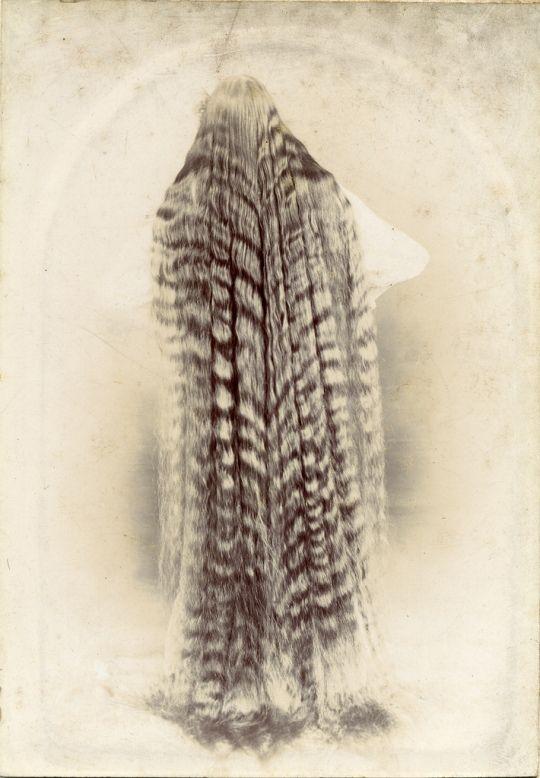 via source