He describes living in France fotoblogger omnesolum: Last weekend in London held festival of chocolate. I had a little free time, so I went to look at the stands of the best of British and foreign "chocolate masters".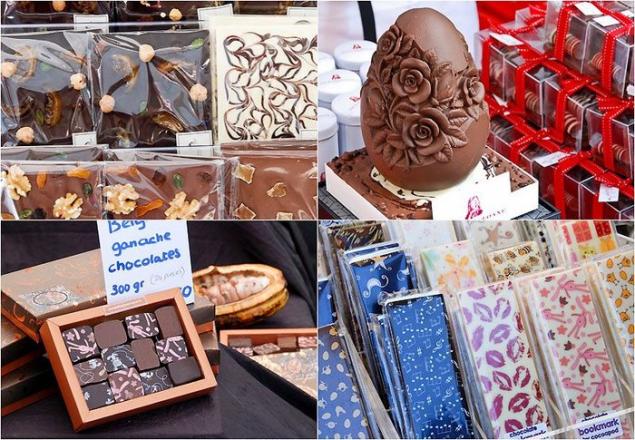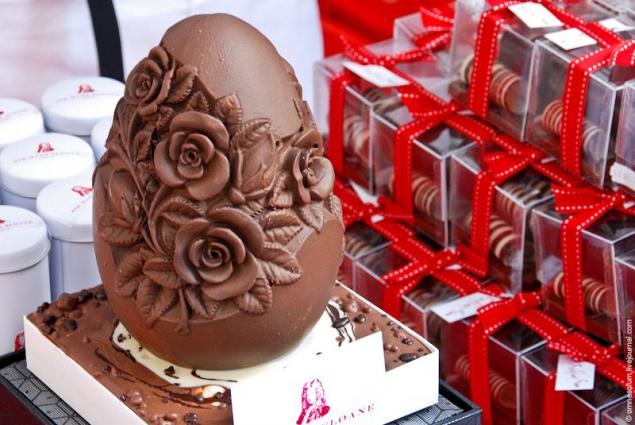 The festival was organized in the city center, near the famous London Eye. I rode the metro to Embankment, and then passed over a bridge across the Thames Golden Jubilee (Golden Jubilee bridge). Hence it can be clearly seen St Paul's Cathedral and building- "cucumber» (the Gherkin).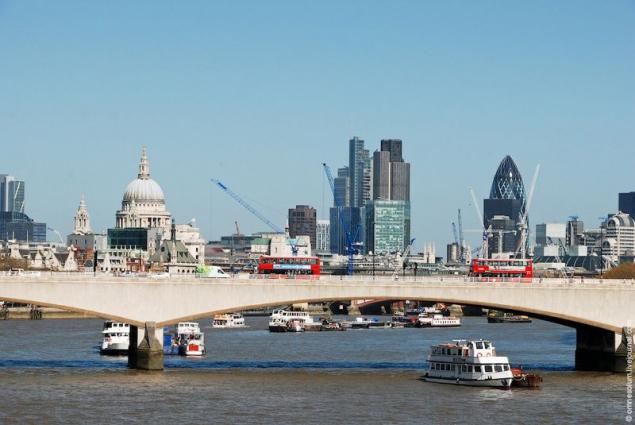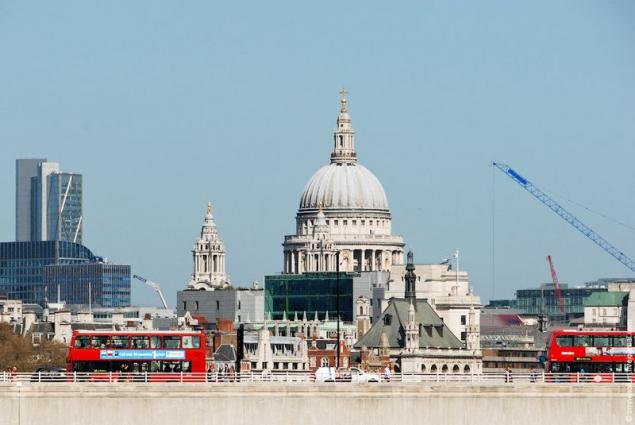 To get to the exhibition of chocolate, it was necessary to circumnavigate the Royal Concert Hall (Royal Festival Hall). Inside and outside people sit, relax, drink coffee, children play - in short, an idyll. The photograph is noticeable next highest skyscraper of the European Union on behalf of the "Shard» (the Shard).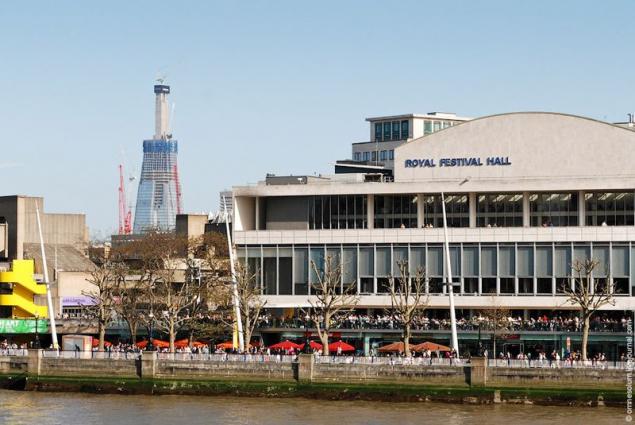 Entrance to the exhibition.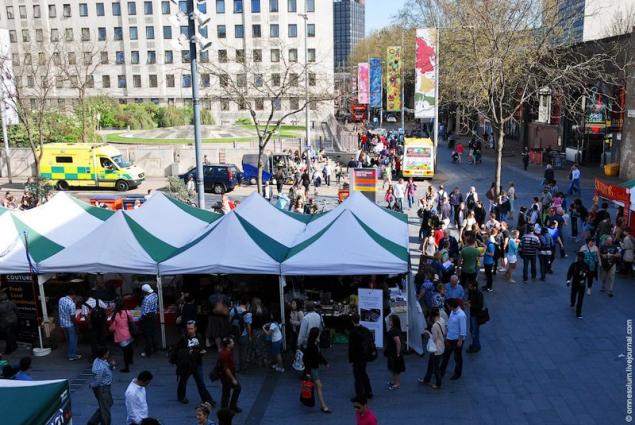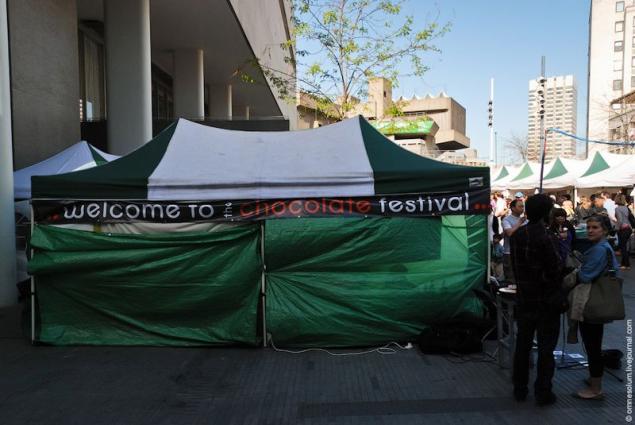 The festival presents different kinds of chocolate, sweets, cakes, cookies and pies.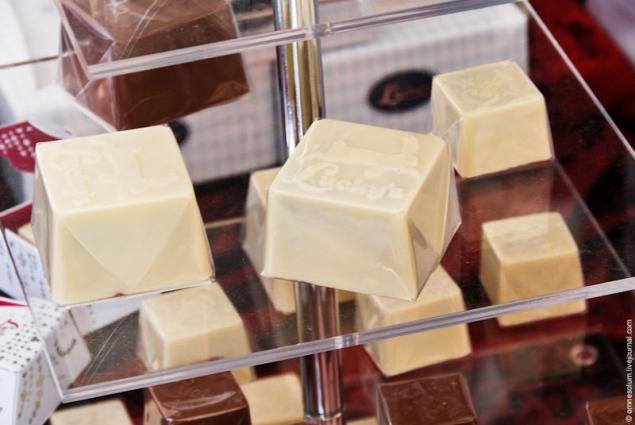 For example, Belgian chocolates stuffed with ganache.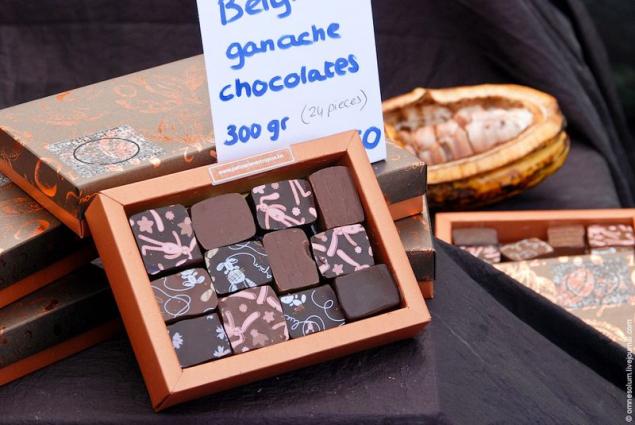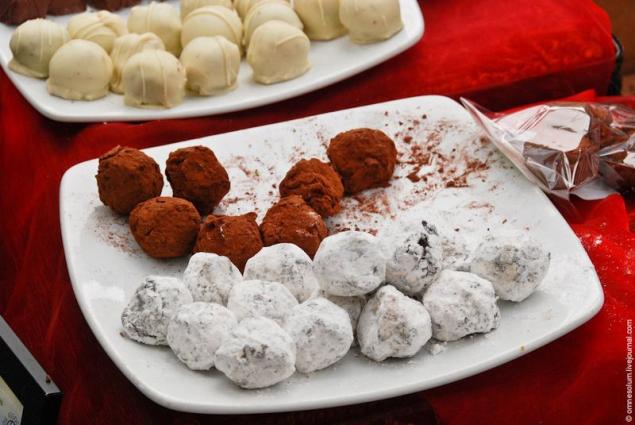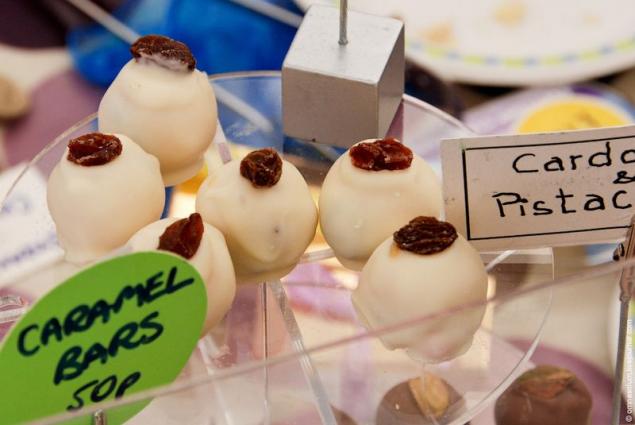 Chocolate bookmarks. Do not ask me how it works.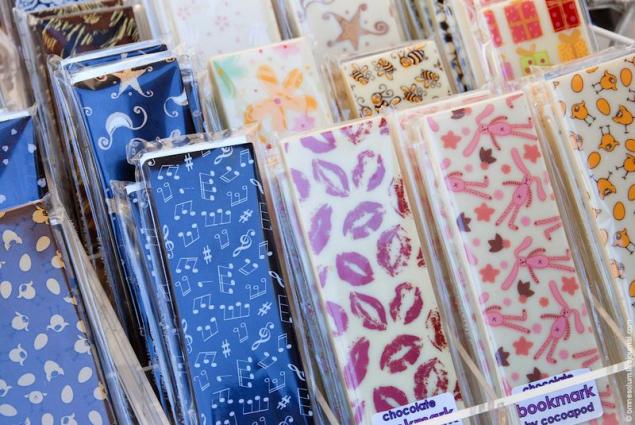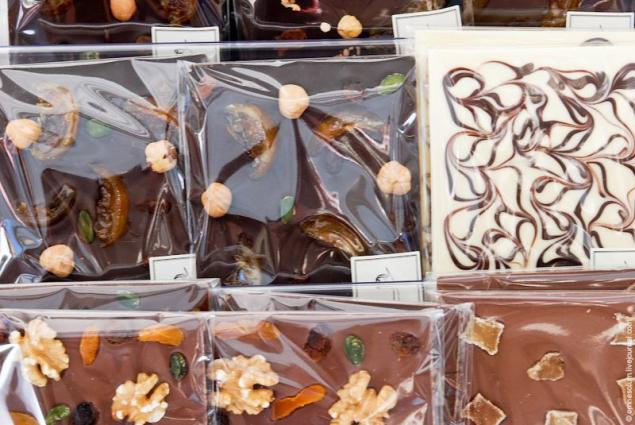 Easter set.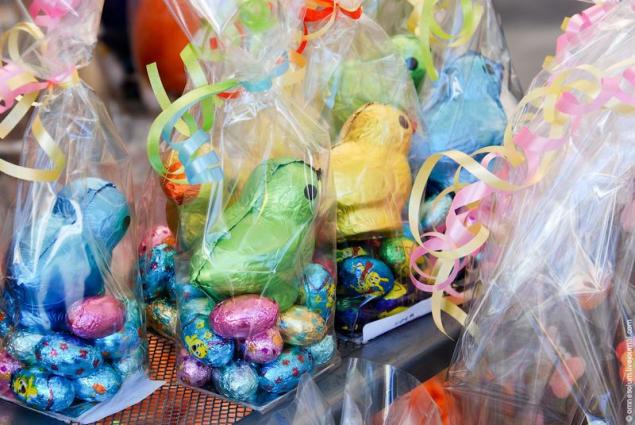 Marzipan in the chocolate and different kinds of Fudge (fudge = iris, sweet ...).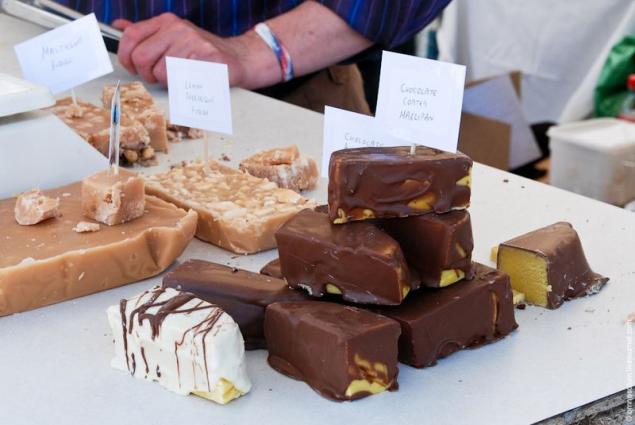 Flepdzheki (flapjacks = baked oatmeal in sugar syrup) with chocolate and bananas.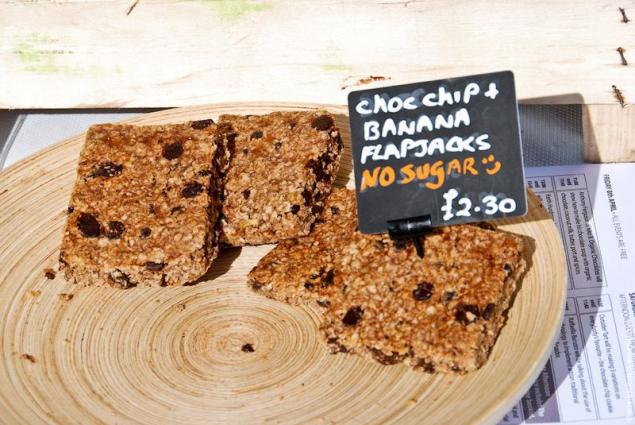 Lemon polenta (corn flour cake).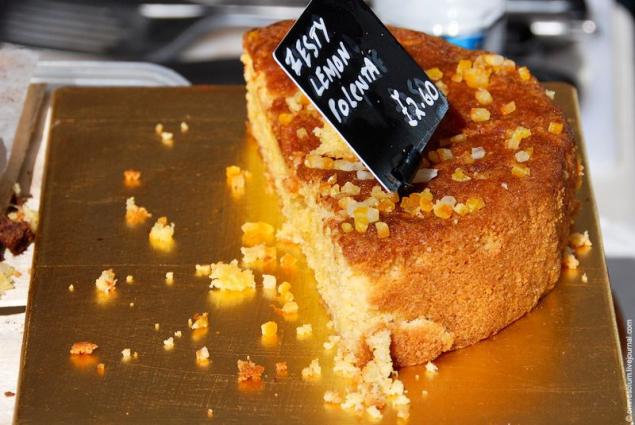 Chocolate cake with oranges and nuts.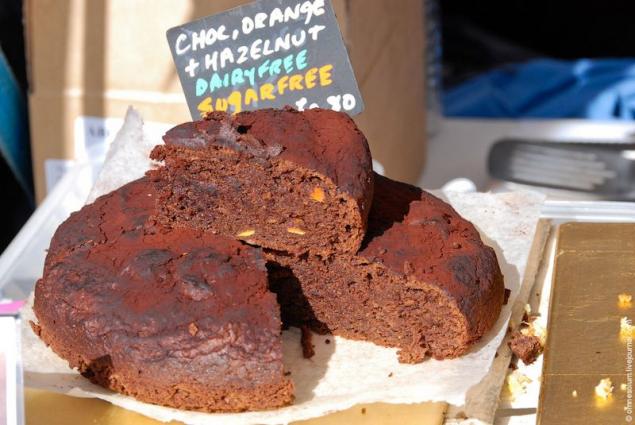 Average cookies with chocolate splashes.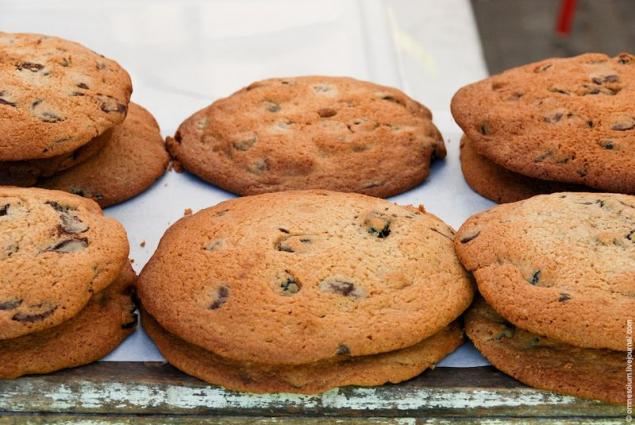 And again, different kinds of sweets.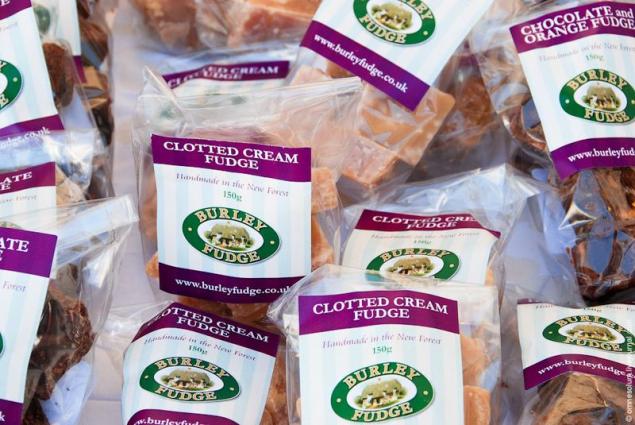 Involuntary triple self-portrait at the stand with alcohol, including where it was chocolate and beer.
Hot chocolate can also be considered an essential element of the festival.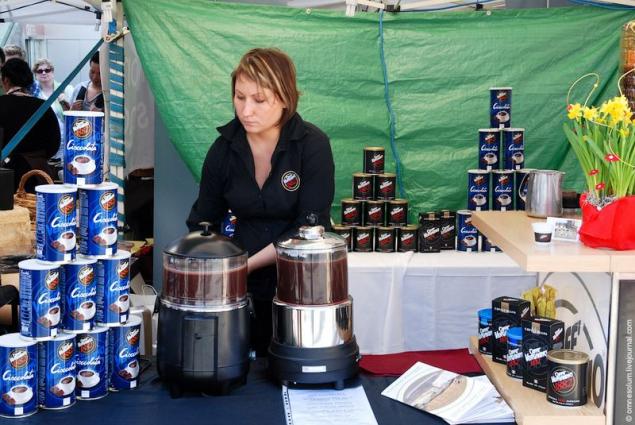 And next to a bright van selling water, hot dogs and ice cream.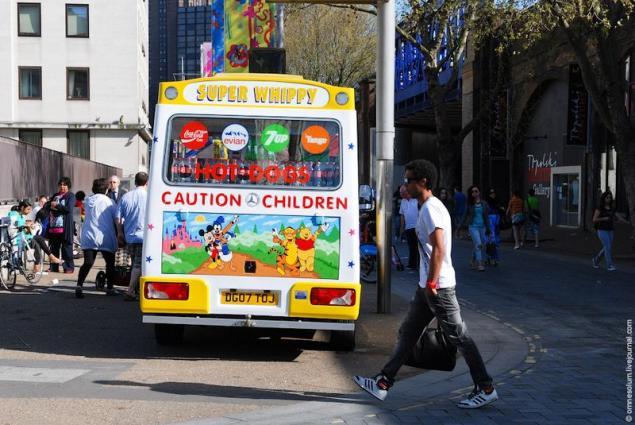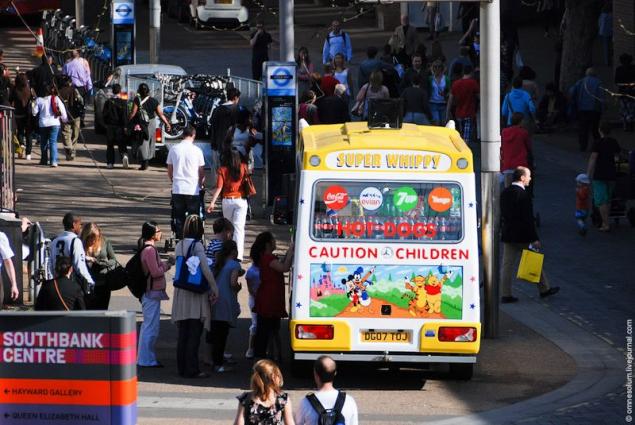 Chocolate candy tasted even the smallest.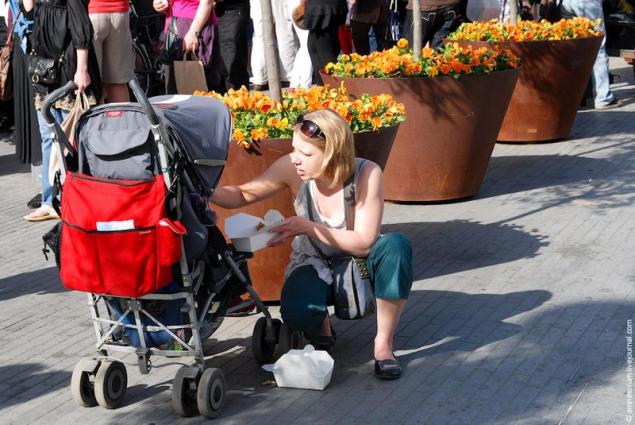 And those who take care of the area.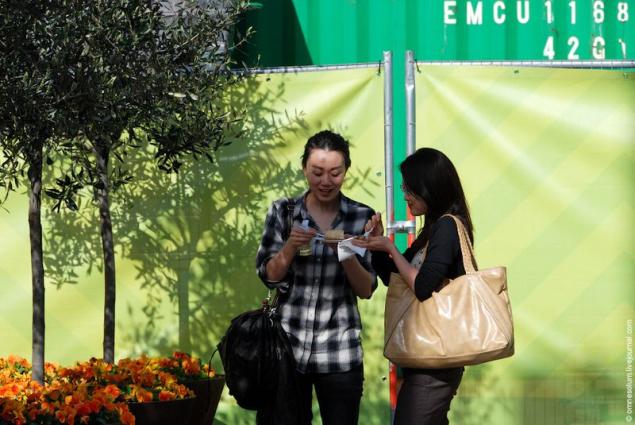 The people was eating for both cheeks, both free and purchased delicacies.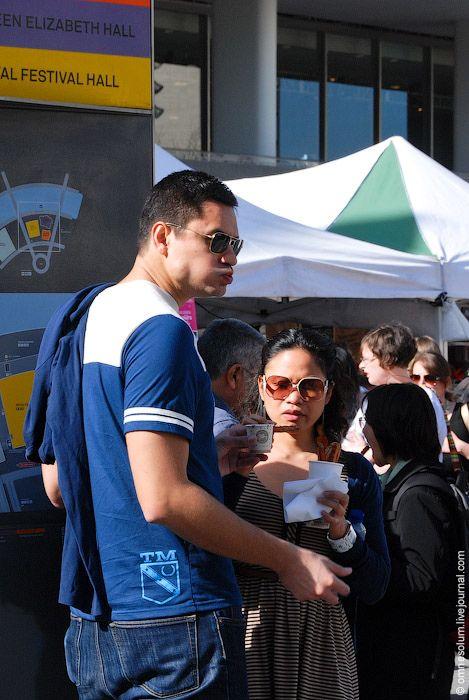 Here there is no complexes.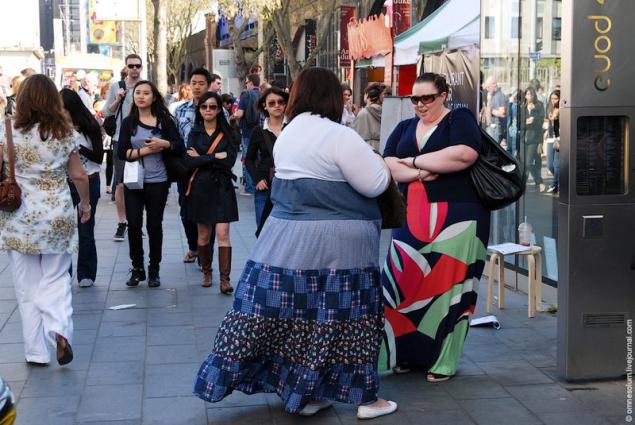 via source