The longest train of the world will run in Russia from August this year. Successful testing of the new 20-car Peregrine culminated last Monday on the railway between St. Petersburg and Novgorod. Since August, train services will benefit residents of Moscow and St. Petersburg. Take a look at this miracle passenger! Look further.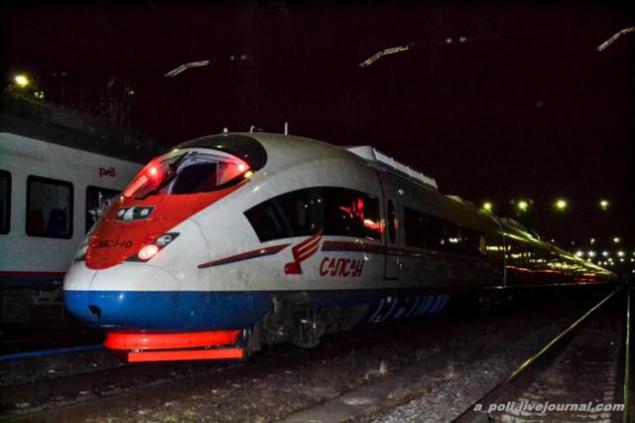 March 3 at 4:00 depot "Metallostroy" Peregrine offers two new test, where they become part of a single dvadtsativagonny
Who went to the Sapsan from Moscow to St. Petersburg and back, know what you need to buy tickets in advance - they sold out instantly. Tickets demand, implemented by almost 100%, so the passengers complained - everyone wants to ride in comfort. The dual composition should solve this problem.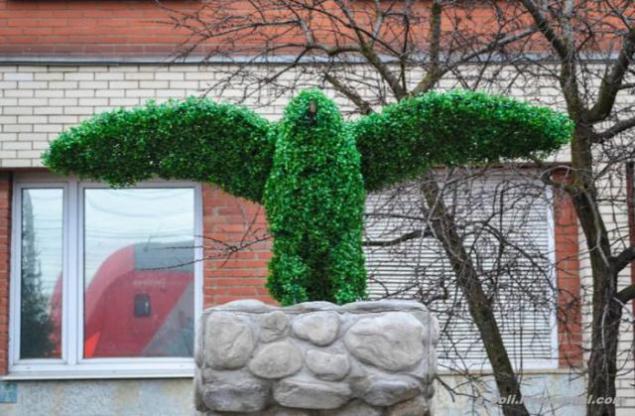 March 3 at 9:30 am at the station Uglovka Novgorod region, two new Peregrine were joined together, and then for several hours were tested at different speeds on the stretch Uglovka - Okulovka.
Come on closer!
Brigade NW DSS Railways worried before the test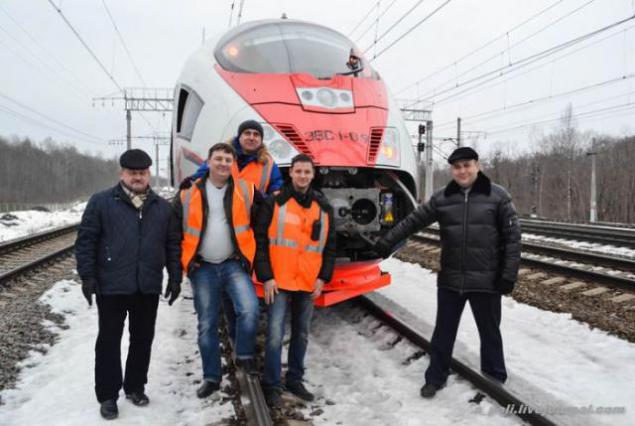 All checked not only in automatic, but in manual mode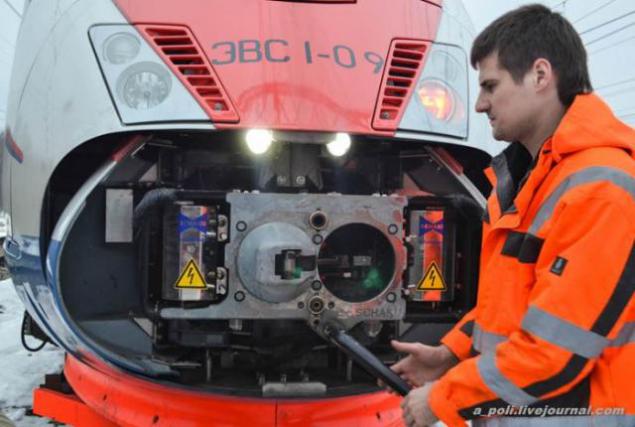 The historical moment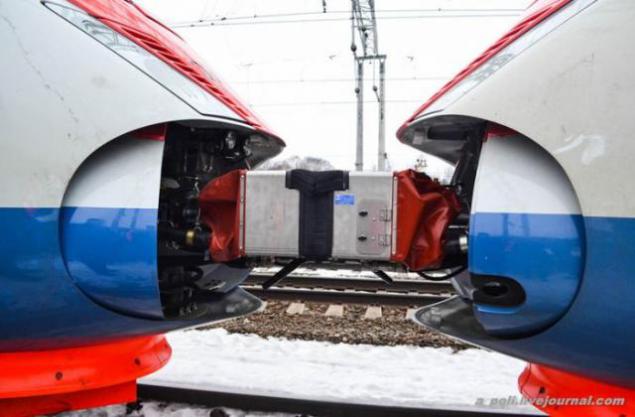 Photo from the driver's cab, which is now the middle of the train. Between themselves, team members call up on the phone and speakerphone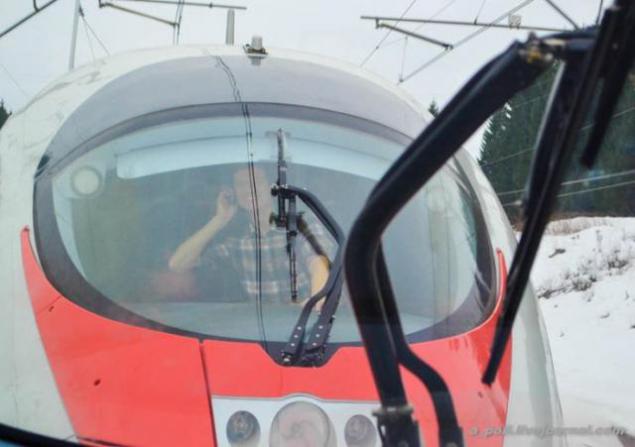 Here - in Uglovka - five years ago, were the first test of "Sapsan", three years ago - "Allegro" (St. Petersburg - Helsinki), and last year - "Swallows", which serves passengers in the Olympic Sochi. Why here? So far this is the only section of the railway in Russia, allowing speeds of up to 250 km / h.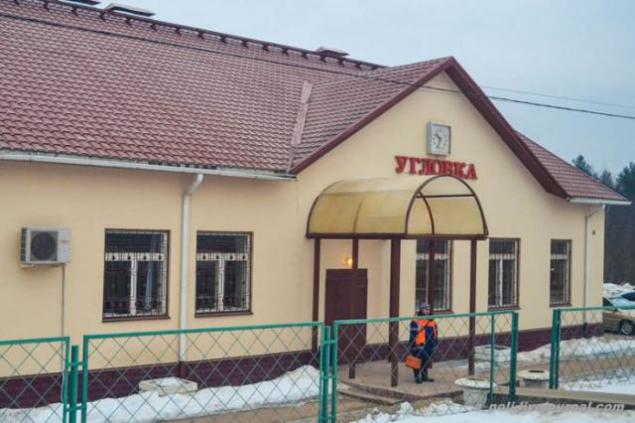 The study involved two teams - German, from the company Siemens, develop and deliver a new model in the Railways Peregrine - Veraro Rus 2. And the Russian - North-Western Directorate Rapid Transit Railways, which is in operation and will continue to be high-speed trains. Experts examined them elektrosovmestimost - to train during acceleration and braking not betrayed the interference in the radio to operate Wi-Fi, Bluetooth, radio. In general, communication.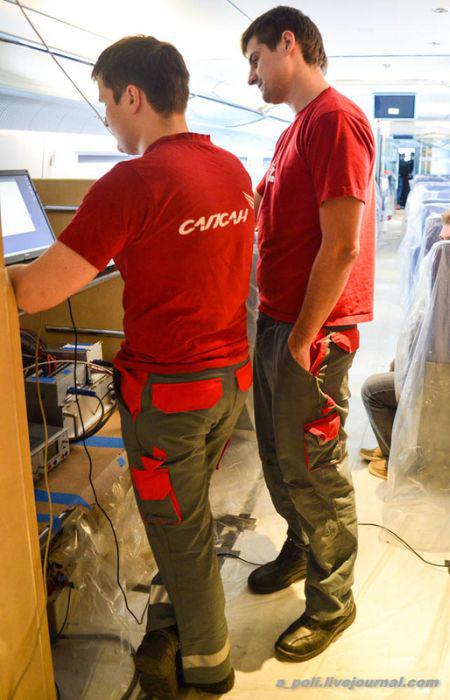 "Now, two trains are joined together. The task - to carry out all the measurements again. On the route installed instrumentation, we passed. If any of the sensors will go off-scale, there will be changes. One group of experts monitoring the performance, the other - carries out measurements along a route ».
The train hurtling at a speed of 220 km / h. The camera barely manages to secure a group of workers engaged on measurements: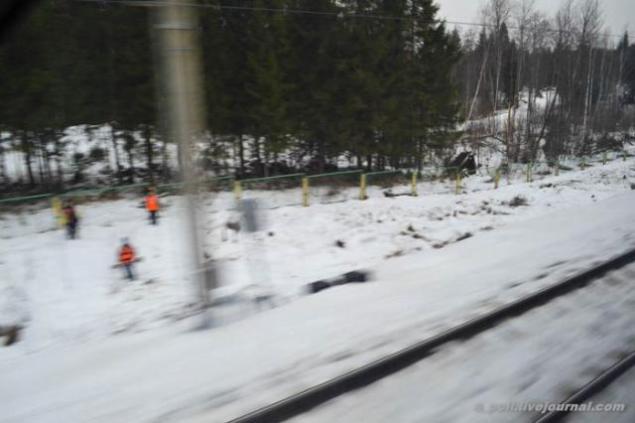 There will be other tests. Railroad still have to check the brake system: after two trains - a double weight. As well as other parameters. But it will be later.
In the meantime, I suggest a walk on the still empty wagons updated composition. Spot the difference from the previous version?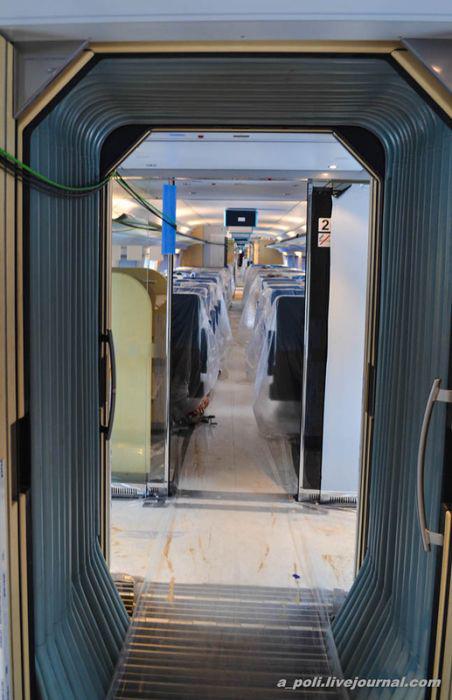 Economy class. The seats will be in a protective case until commissioning. Nearly every seat in the entire train - bags. Their weight - simulates the load composition. Just as in normal flight.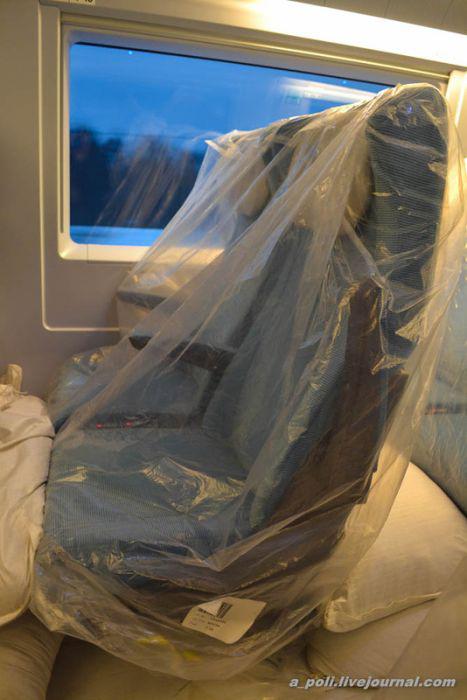 Business class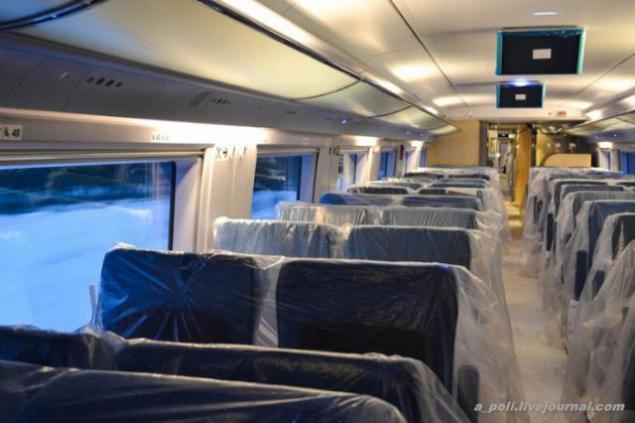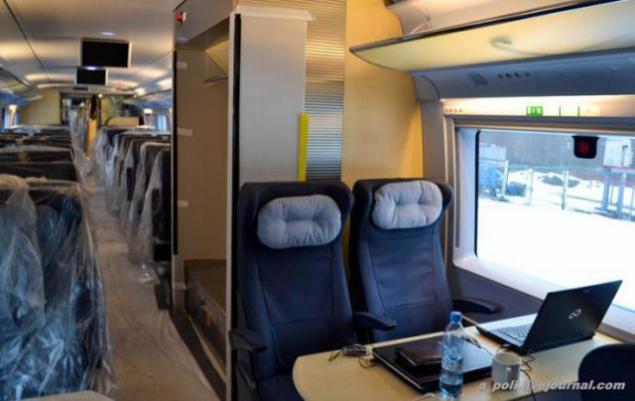 First class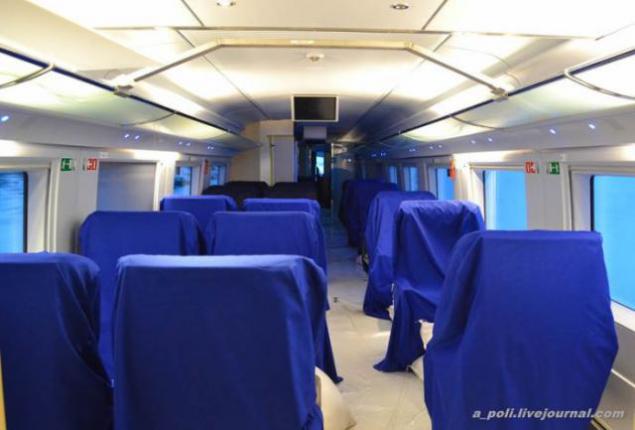 VIP-zone. Branch with four seats near the driver's cab, closed the door, fully redeemed, adapted to negotiate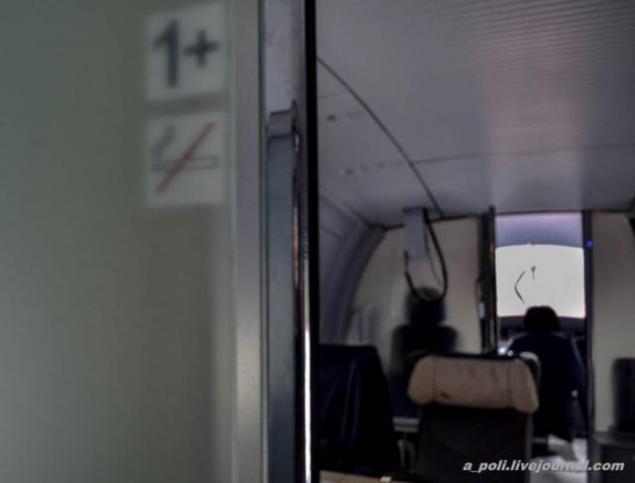 Room conductor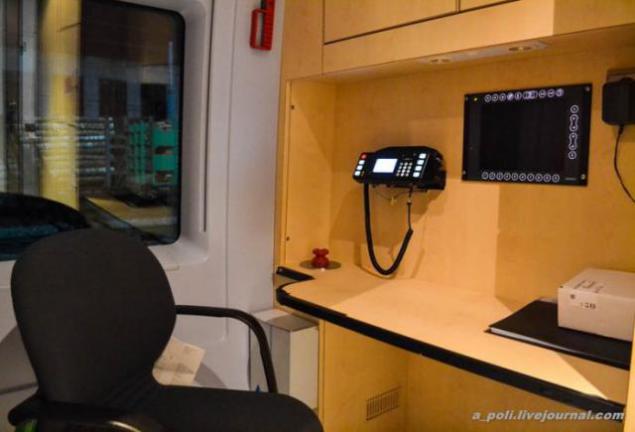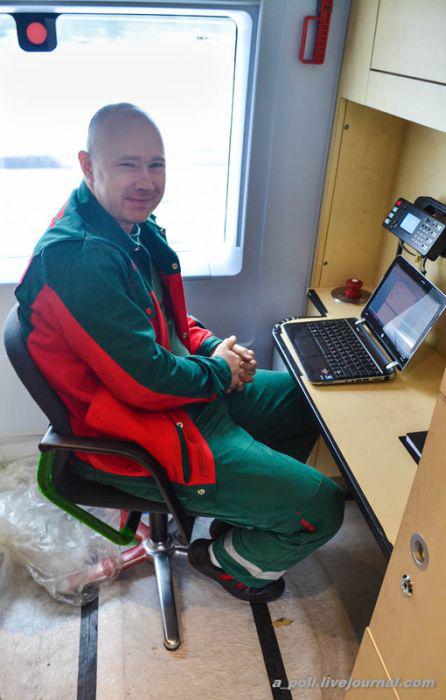 The cab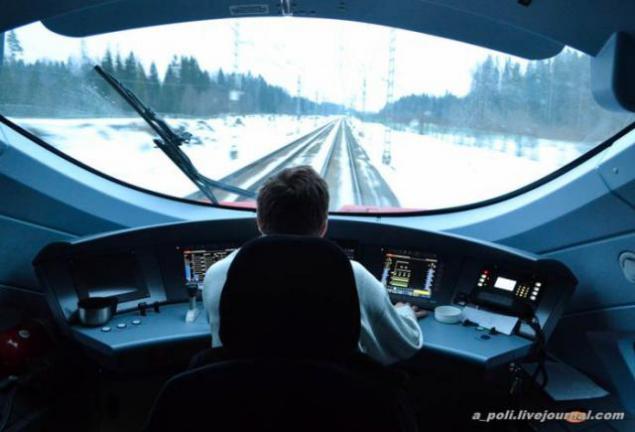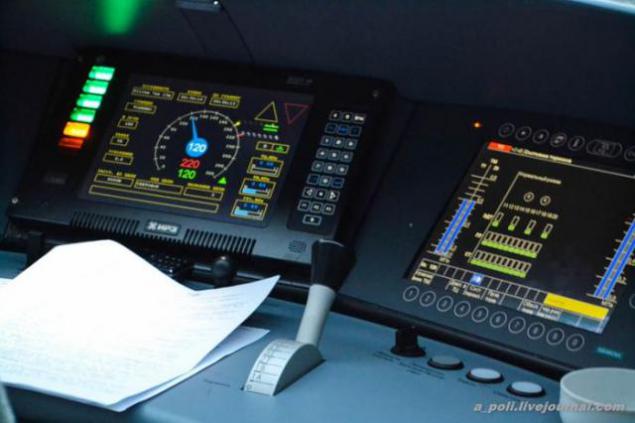 Aqua Zone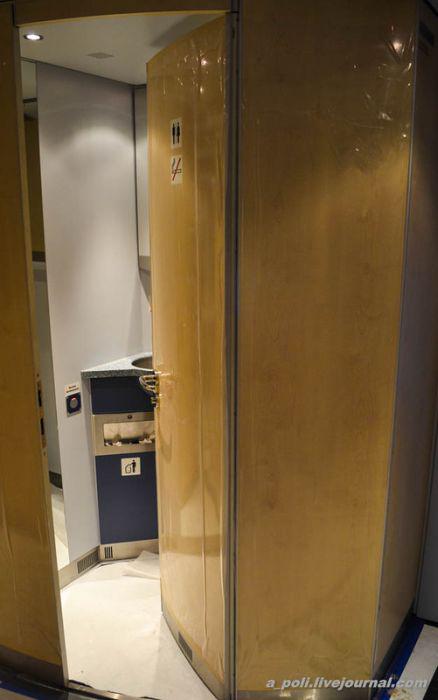 Luggage racks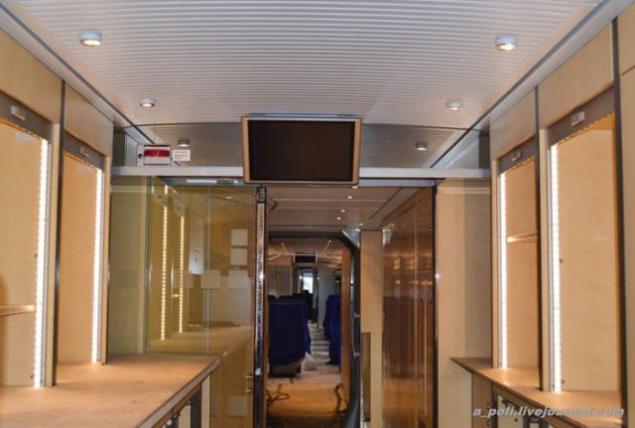 Peregrine outside - almost a mirror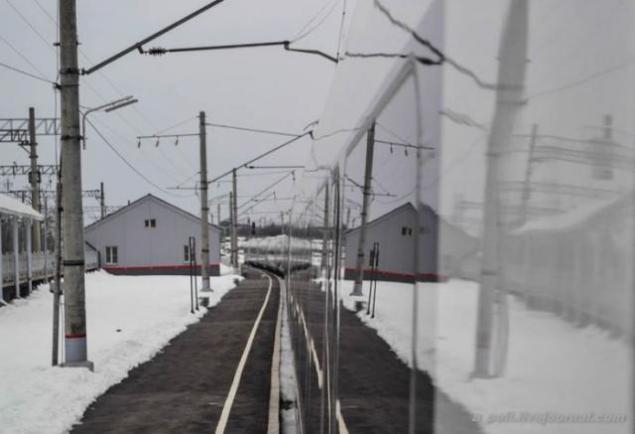 View at a speed of 250 km / h
Mstinsky Bridge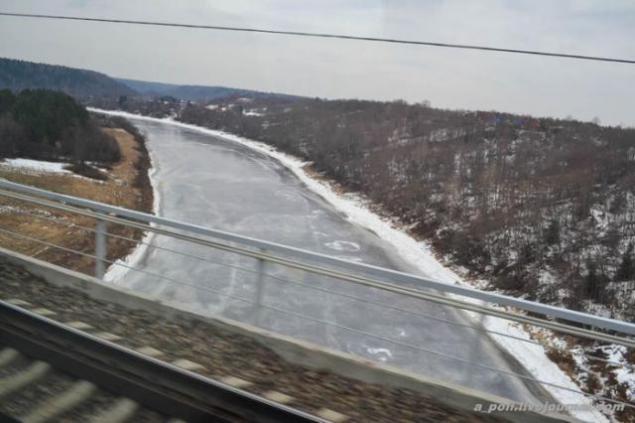 The train has been successfully tested and returned to the depot
From