In many regions of Russia came the Chinese. They quietly took hundreds of acres of land, built a greenhouse and do something that does not make Russian - work. Chelyabinsk region is no exception. Thousands of huge greenhouses occupied Ural field. When you go on the road, it seems that the snow fell - all fields in white cellophane Chinese greenhouses. The population was divided into two groups. Some criticize the Chinese people, saying that they are using chemicals, do not pay taxes, polluting nature. "Well, you can not shoot at 3 harvest over the summer in our land!". Others recognize that the "holy place is never empty." Local work do not want the land idle, and so at least someone is working. In the meantime, people argue whether Russian Chinese peasants land, the governor of the Chelyabinsk region has translated its website into Chinese.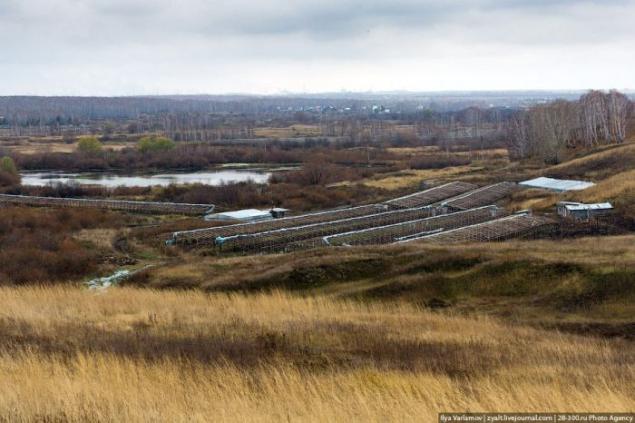 All the vacant land around the pond occupied greenhouses. Now with some of them removed the cellophane, but the skeletons are clearly visible.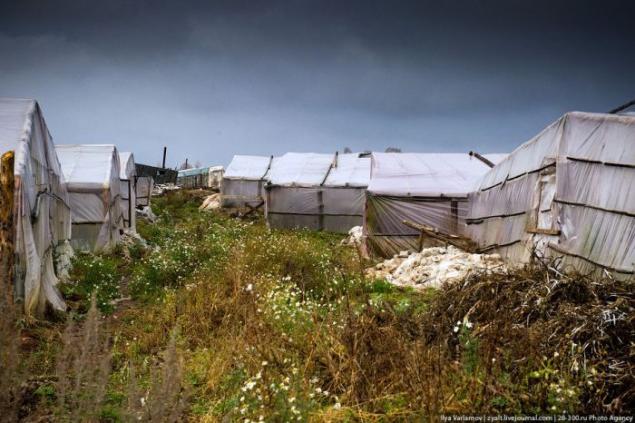 Prior to the horizon in all greenhouses. When you go on the road it is scary. Instead of the usual empty fields you are surrounded by thousands of greenhouses.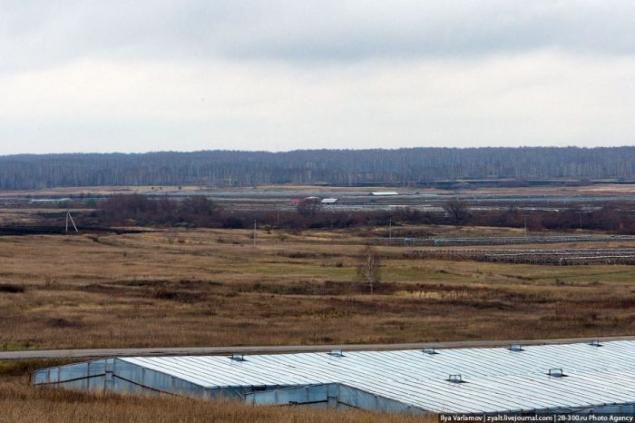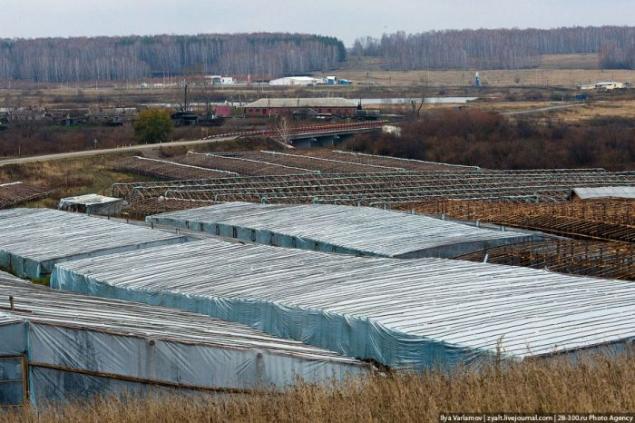 Note the pipe sticking out of the greenhouses. Work here will begin in December and will need to heat the greenhouses.