"In accordance with the Order of the Moscow Government № 61-02-171 / 1 dated 08.11.2011 19 - 20 and 26 - 27 November 2011 will be discontinued trains between stations" Belarus "and" Novokuznetsk "Zamoskvoretskaya line in connection with vibration protection device works on the way. The stations "Mayakovskaya", "Tverskaya" and "Theatre" will be closed for entry and exit of passengers, will also be closed transitions from these stations to other metro lines ».
So say the meager official site underground lines. And most of the passengers saw only the closed crossings at stations. And, despite the fact that the announcement of the closure of the hanged in advance, for many it was a surprise - well, we do not like to read and listen to ads.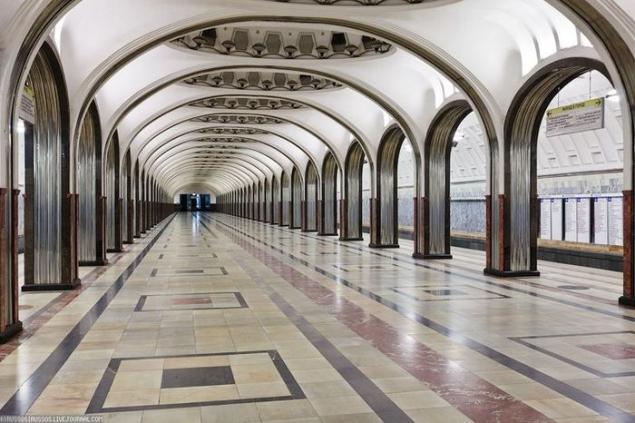 At Lubyanka train sounds gorgeous ads:
1. Transfer to the Theatre is closed!
2. Turn to the HHS formed near the station Vorobyovy Gory!
3. Closed Zamoskvoretskaya traffic on the line from the station Belorusskaya to Novokuznetsk! then pause ...
4. Go to the Park Kultury closed! And I waited and then the driver will tell you that all the metro is closed, get out of it Let's go to the theater and see what sort of work is underway.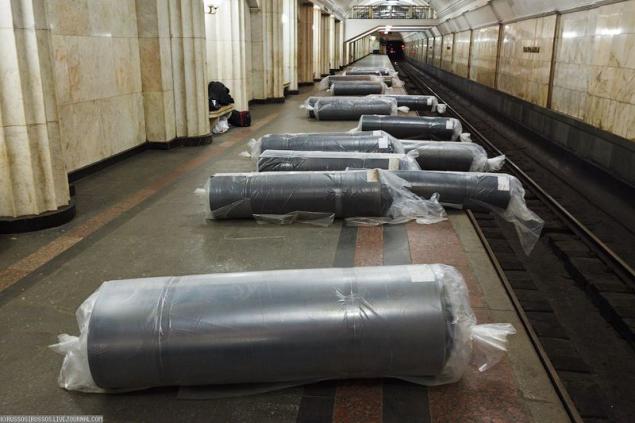 1. Theater stacked rolls of special mats that carpeted the tray under the turnouts.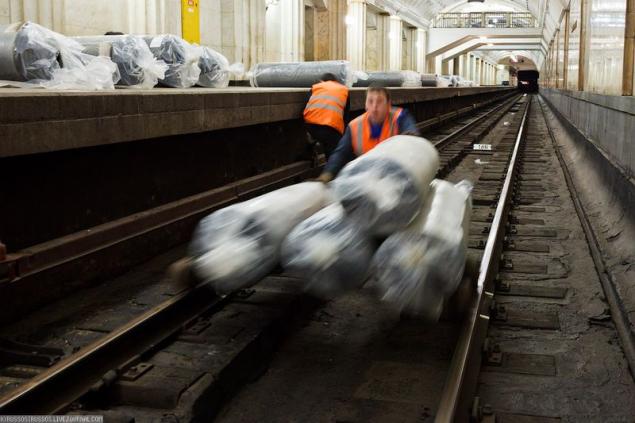 2. They are loaded on a truck and driven to the place of work.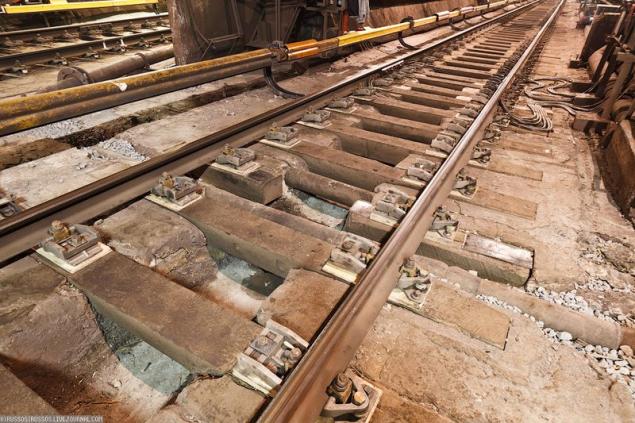 3. In the conventional areas pose special rail mounting. This work, though dreary, but it can be done at night window.