Do not give?
No money for a prostitute?
And even on a rubber doll?
Believe me, my dear friend, all can be corrected.
In this topic, I will teach you how to make a girlfriend.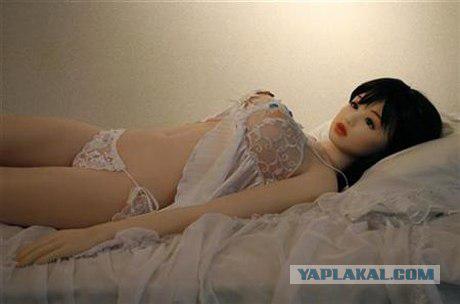 The most important part can be made of gloves.
Winter is desirable, with fur, it softer.
It also used a plastic bag and a lot of adhesive tape for bonding required for deep penetration and soft parts.
Instructions are here.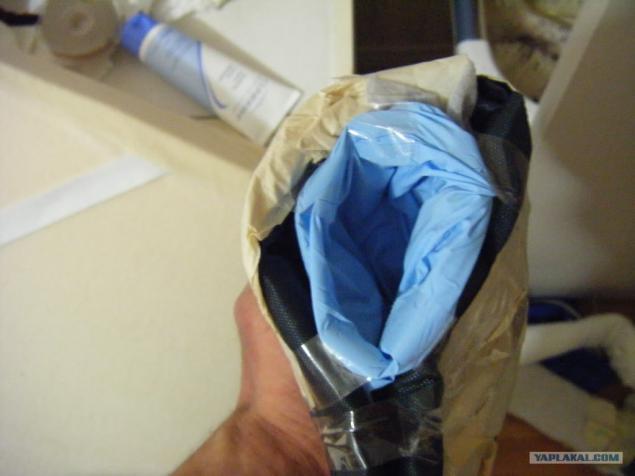 Naturally, the need for lubrication, can there really excited woman do without lubrication?
Especially when it touches a real macho.
So, for lubrication, you can use all sorts of creams, pastes, jelly, and cream for cunnilingus.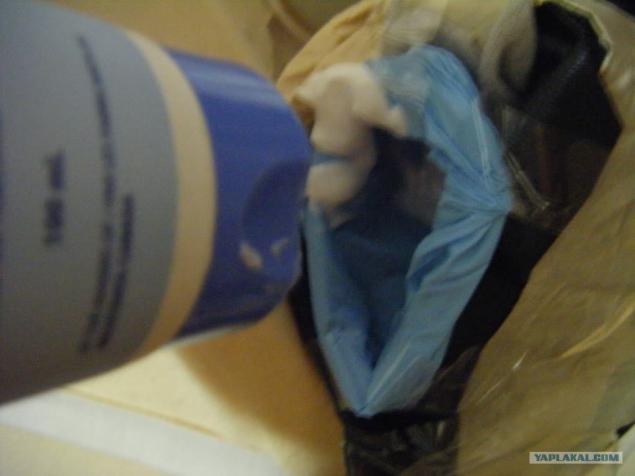 Grease should be evenly spread around the vagina to avoid calluses.
Smear gently and sensually.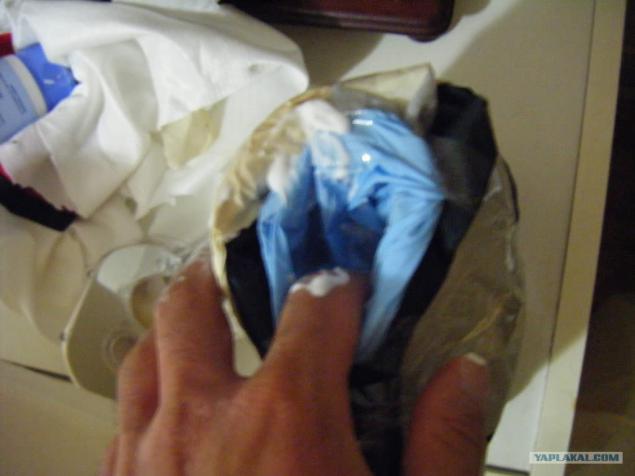 We put between his legs, where it should be.
Yes, the legs are made of the pants, you can use pantyhose stuffed into foam, padding polyester (you can break off the jacket and dig out), batting, in general, depending on what you need gentleness girlfriend.
Carefully glue tape, so that the moment of greatest excitement has occurred loss.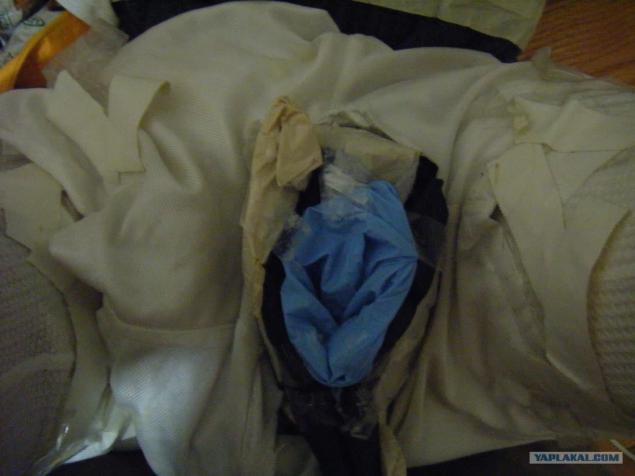 Body.
The body is made of T-shirts, sweaters and T-shirts.
Sleeveless, it will look much more sexy, but in this case the hand will have to do separately.
You can also use the tights.
Also we fill with foam, batting or synthetic padding.
Do not forget about the scotch! This is important!
Scotch is needed not only to bond the parts of the body, but also to shape and posture, so do not overdo, but do not be greedy.
The chest is made of the sock.
Stuffed.
While another, but now everything is.
Person.
It is the most important point.
You can use logs and select the faces of famous and desirable women at least for each process.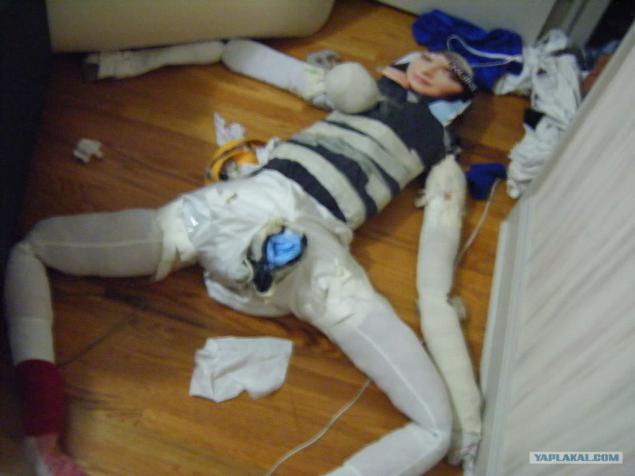 That's beautiful! Is not it?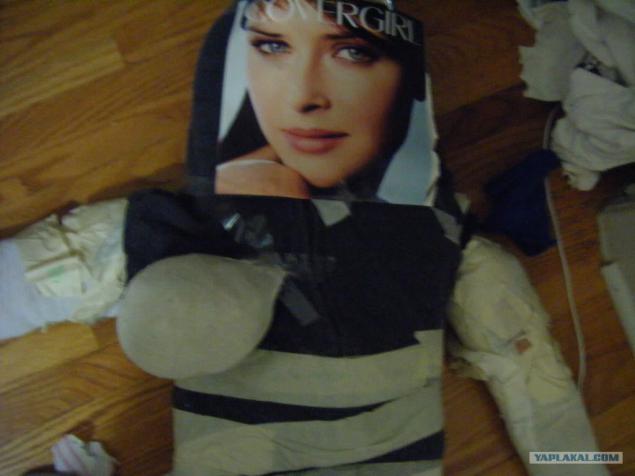 A wide choice of individuals will provide longer lasting erections and a loving husband.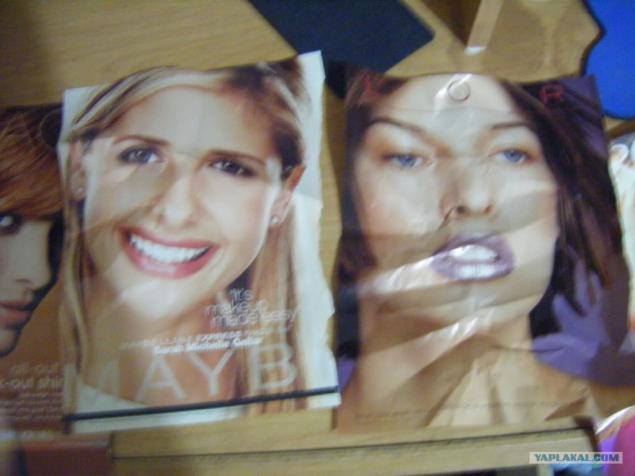 If the missionary position is not appropriate, you should stock up on such persons, and that the knee-elbow position she still looked at you.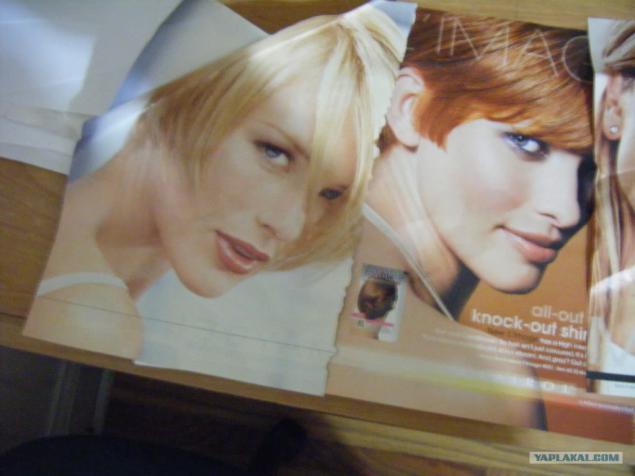 I forgot to tell you about the head.
On the head you have to sacrifice another sock.
In a pinch, you can use a balloon, but I do not advise, at the time of the explosion passion of your favorite head can lead to very unpleasant consequences, and even impotence!
Hood - that the head does not fall on its side, and it creates a feeling that she was drunk.
And what a drunken woman can excite a normal man?! ..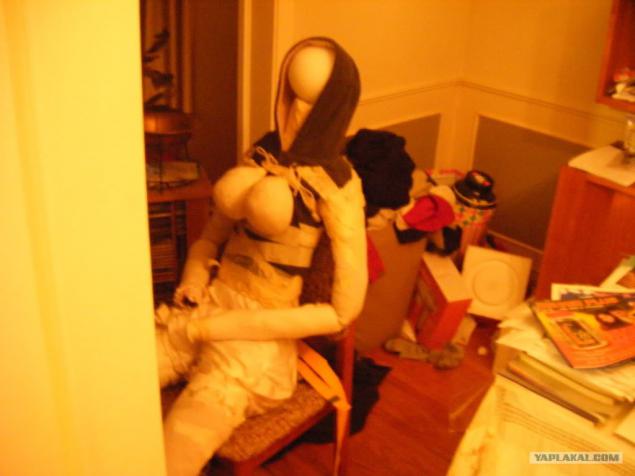 Here it is, Love!
Desirable ...
Scotch, as described above, helps to fix the position.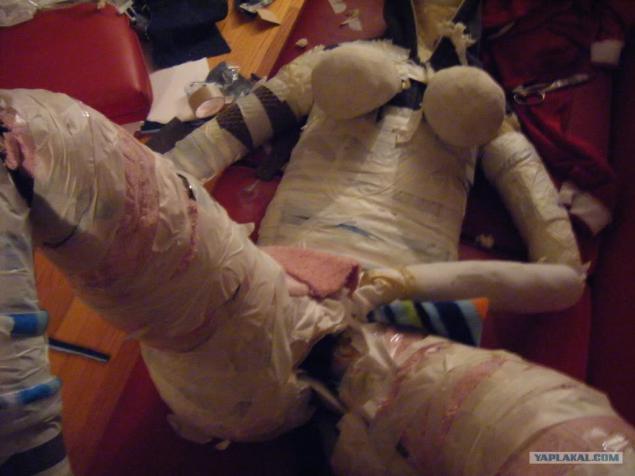 Bozeman's position.
How much scotch on the joints!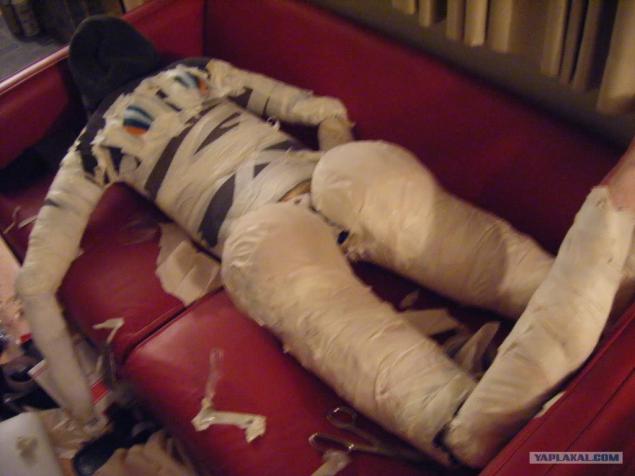 White Scotch in one layer over the whole body, a white woman.
For the racists can use brown scotch.
Gloves stuffed with foam rubber and fix with adhesive tape.
To make the charm, you can use a wig.
On his feet - shoes: sports - for lovers of sport women in high heels - to create an image of a vamp.
Shoes and fix tape.
Sweet nights, my dear macho!
photo via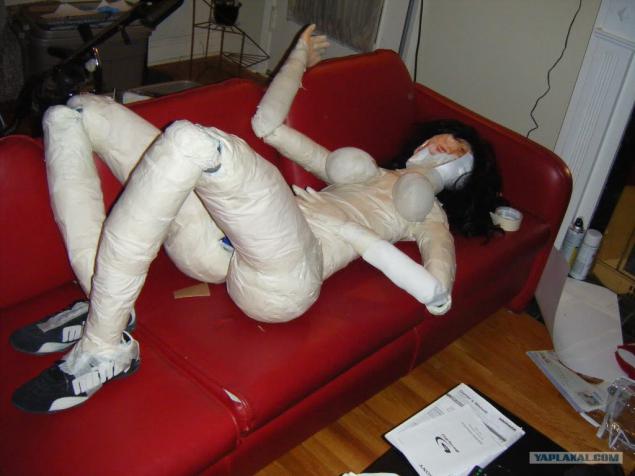 Source: