In 1934, a competition was announced for the construction of the People's Commissariat of Heavy Industry (Narkomtyazhprom) in Moscow. Estimated construction site - Red Square. The task of the architects had in truth ambitious: it was necessary to enter a building in the current composition of the Kremlin.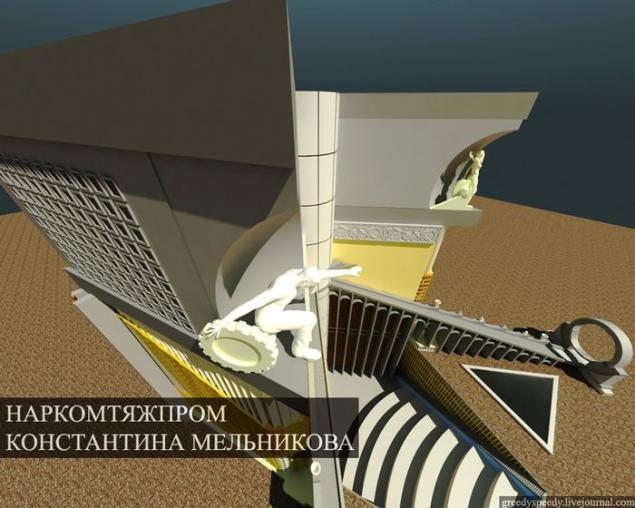 The twentieth century brought a radically new understanding of space organization and architectural language. How such a language is seen as a break with previous architectural tradition? Is there a connection time of Russian architecture, culture and the Russian avant-garde - konstuktivizma?
Wrote G.-G.Gadamer: "Our life is an ongoing movement through the simultaneity of past and future. The essence of what we call "spirit" is the very ability to move forward, holding the open horizon of the future and the unique past. " Could be the best work of constructivism illustration of this idea?
The avant-garde architecture stands out one architect - Konstantin Melnikov.
Melnikov himself wrote about his work: "In this age of the appearance of constructivism, rationalism, functionalism architecture does not become ... As for me, I knew more, and it's another - not one constructivism. Any dogma in his work I thought was the enemy, but all constructivists generally not reached the severity of the structural features that I anticipated 100 years ».
Deal with it will help us a three-dimensional illustration Narkomtiazhprom - most unusual, daring and original of his work.
1. In a memorandum published Melnikov described as a competitive project Narkomtyazhprom "Base socialism - heavy industry. It must be expressed in a monumental Narkomtiazhprom ... (Photo sketch of the work done at the Museum of Architecture named AV Shchusev)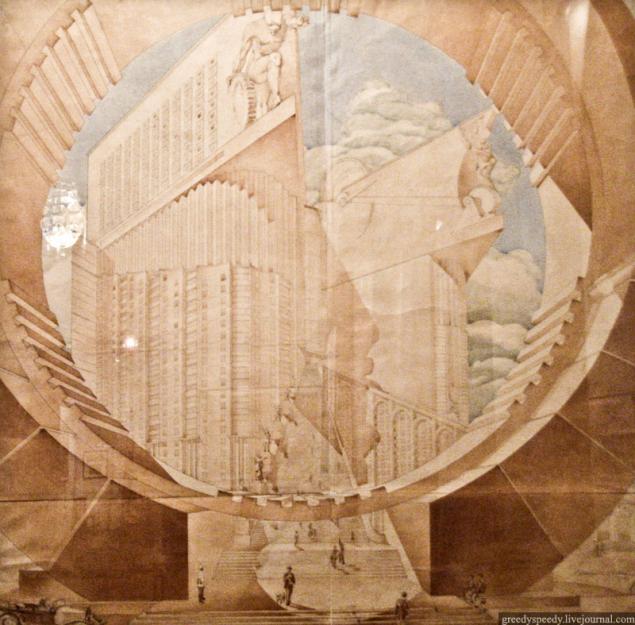 2. ... The project solves the volume scale in the form of full-scale construction of the perimeter with the subordination of the principal axis - the Red Square ... (perspective)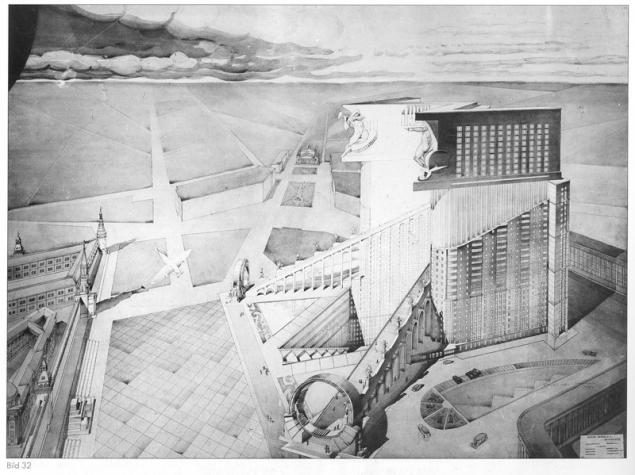 3. ... Outdoor stairs to the Red Square in the center of the building on a strong foundation pit produce unexpected depth, enhancing the scale of the monument ...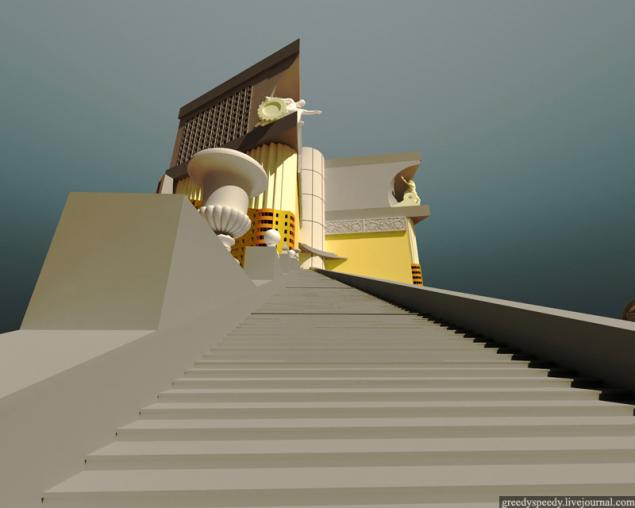 4. ... The building is decided in terms of the form of two joined Roman fives facing toward Red Square peaks, and is located along the axis of the mausoleum of Lenin ...