In one of the courtyards of the Kiev region is the most unusual high-rise city.
That it has become due by the tenants of the house.
How and why, read under the cut.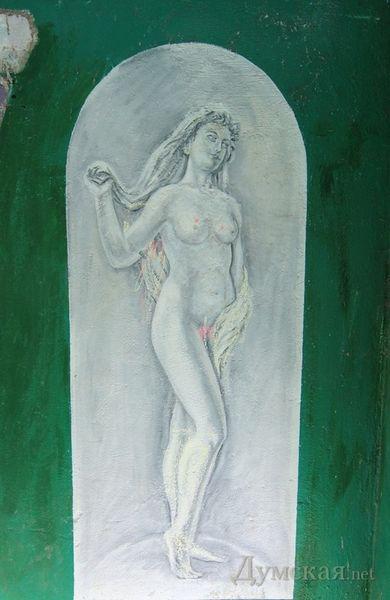 Author: The background is as follows: 4 years ago instead of the usual parade scheduled maintenance administration of the cooperative had the idea once they decorate. Deputy Chairman of the HBC Natalia told about the idea to decorate the house for reunion in his native village Karpov Rozdilna area.
One of her classmates, a graduate of "Grekovki" Valery Haroun arrived in Odessa and painted the first few floors of the house. Residents saw his work and begged the master decorate the rest of the floor. Each makes its own wishes, and as a result the front wall is decorated with reproductions of Claude Monet, Viktor Vasnetsov, illustration with cards, children's exercise books, cartoon characters and advertising. However, Valery can not only draw beautifully, but the conscience to repair.