CS graduates from different educational institutions from around the world? who could not find jobs in their field and are forced to work in a cheap service sector.
Though they do not like their job, they need to understand that they are lucky to, as they were able to find at least some work.
After all, global estimates, the world is now about 75 million unemployed people aged 15 to 24 years.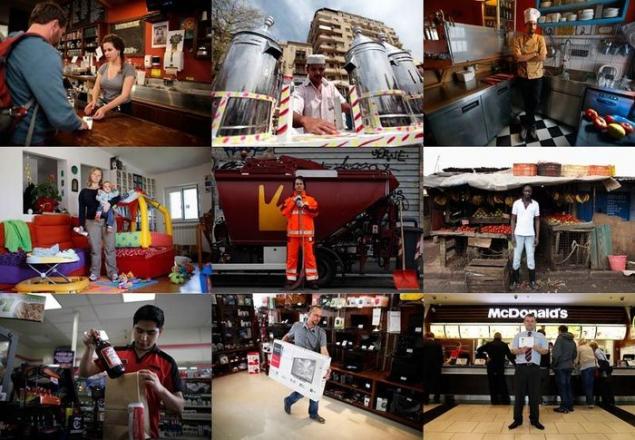 1. Marcin Lubowski, 28-year-old deputy general manager of the restaurant «McDonald's» in the shopping center "Arcadia" in Warsaw. He has in his hands - a degree in Russian language at Warsaw University. Marcin working in the field of fast food and most likely will stay there. (Reuters / Peter Andrews)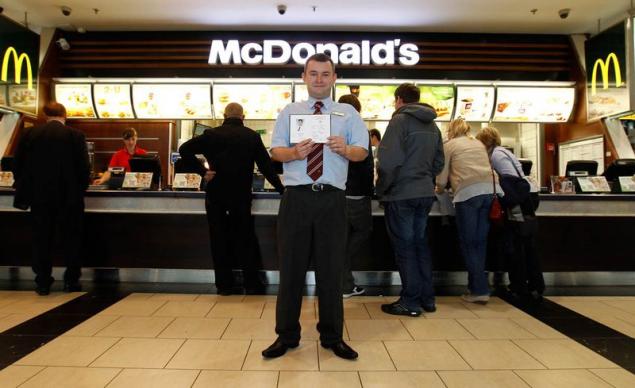 2. Francesca Baldi, 32, a nurse 7-month-old baby in Rome. Baldi five years studied at the University of Pisa and received a doctorate in literature and philosophy. She had hoped to find a job as a teacher, but after 5 months working as a nanny. (Reuters / Alessandro Bianchi)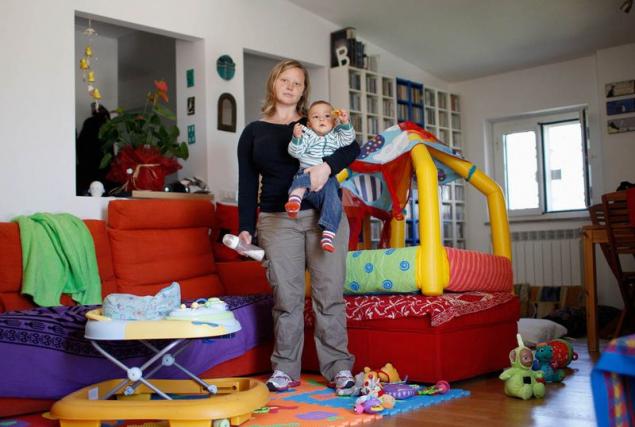 3. Carl My Okoth, 27 years old, a merchant of fruit and vegetables on the market in the slums of Kibera, Nairobi. Okoth studied psychology and chemistry and earned a degree in psychology. He was looking for a job for 4 years, but the last 8 months earns a living by trading in the market. (Reuters / Noor Khamis)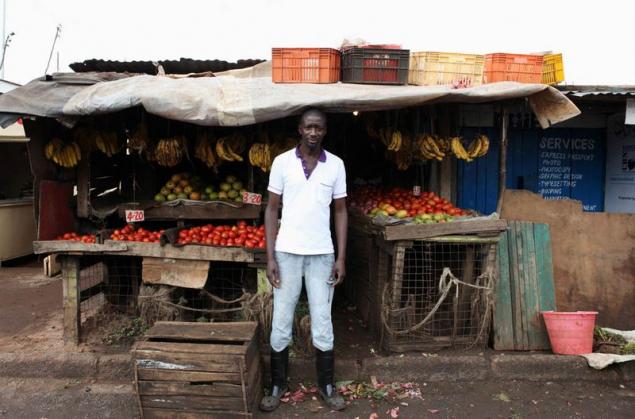 4. Stephen Andrews, 24, a waiter in a restaurant «Sunny Blue» in Santa Monica, California. Andrews 4 years in college Cabrillo, where he received a degree in public relations. He came to Los Angeles to find work in the film industry, but now is not sure in the future and the development of his career in this direction. (Reuters / Lucy Nicholson)